Wish.com
-
facemarks,
I just ordered a couple of facemarks from this company contextlogie Australia pty ltd, I looked them up on the internet to my surprise, it said that this company is a scam can you tell me if it is or not thank you. Alwyn [email protected] all I am looking for is if I have lost the money I spent on this product from them, I ordered 2 facemarkes with filters, and now I am getting told that it is a scam please let me know if this is true or not.
Wish.com
-
They sent the wrong tracking number
My name is Tony Getz.
On January 2 2022 I ordered the Bostitch BTFP3KIT, order number 61d1e52819e6c090748743f2.
I was given a UPS Tracking number 1Z82V0630322352739.
Today this item whatever it was, was delivered to a woman here in Leavenworth, Kansas, by the name of Christina. The package that was delivered to her was from amazon. The above tracking number was for her package. This information is what I got from UPS on the phone.

Apparently the company known as Trang Chipu typed in the wrong number or letter in the tracking number. I had my suspicions when I tracked the package on the UPS app because the weight was only 5 pounds.

I'm trying to be understanding, but I'm out the tools and my money because someone transposed a number or letter in the tracking number.
All I want is the tools please.

Is Trang Chipu based in San Antonio, Texas? Are they even in the United States?
Desired outcome: They need to refund my money or investigate the situation
Wish.com
-
Service
Wish blocked my service when I complained that they delivered my order to the incorrect country. They don't read, I've sent screen shot of my address and they insisting the order was delivered, yes it was delivered to the incorrect address. That person is enjoying something which I paid for, when I try to contact support if flags me with a account issue asking me to upload my ID, when I try to do that then there's an error which appears
Desired outcome: I WANT MY REFUND INCLUDING MY DISCOUNTS, IT'S NOT MY FAULT THEY CAN'T READ
Wish.com
-
3 orders never arrived. fraudulent shipping info given
Wish :

I am so frustrated. It has been Months of trying to get a refund for an order that was wrong to begin with. I purchased an "Apple iPhone" and was sent an android. I complained. for months back and forth until finally i was told send it back for a refund. I sent it back. still no refund. Next Item was a "Apple mini-mac". this item never arrived. was completely given the run around by customer service for months. third item was a "portable hot tub for six people, with cover, heater, liners, and accessories". This item supposedly "arrived" less than two days after being shipped. I was home that day all day no one ever showed up I have a camera on my door no one ever showed up. I contacted Wish because I felt like it was fraudulent I was given the runaround there was no tracking information provided. Finally the information was updated but when I look up the information it says the item came from Amazon.com to somebody named PP and BB. I live alone, there is not anyone here with me there's not one P let alone too and there's not one letter B in my name.

I wish to be refunded or provided wish cash in the following amounts for the following orders: 61b4788f8bf9156411f52ae1 $111.05. 60b0bd0fcfed74698e92a916 $124.11 and 609b52cc7f34201282399c76 $391.02. for a total of a $626.18 refund due to me
Desired outcome: $626.18 Refunded to me by check or wish cash.
Wish i am tired of months of being blown off. Over $600 in items that never arrived. The most recent was a six person hot tub with liners cover and heating unit. I was given a fake tracking number for an item from amazon.Com to someone in new york called pp & bb for an item weighing only twelve pounds. I waited at home for this delivery but it never showed and i even had help because it was going to be at least 80 pounds. I want refunds for thaf and the other two items
Wish.com
-
Complain about service
Hi, I'm Mrs I. Naidoo, my cellphone number is 0672529164, I am very disappointed cause I sent you'll numerous messages but no reply, everytime I try to make a purchase, I am asked for a ID photo, I keep sending it but my purchases I still not going through. I also didn't receive my goods that supposed to be here in October and November, everytime I'm asked to wait a little longer and now you'll saying it passed the payment bracket and also that I'm having a problem with my account, I asked what was the problem, no response, please help me, I am a widow, every cent counts, thank you
Desired outcome: Please if I could receive my goods or my money back, thank you
Wish.com
-
RH121442580TR
I have ordered these product in 2020 and still waiting for its delivery. I've received some of the products and fetched them according to agreement, but as this one I'm wondering what's happening. I've been trying to contact Wish for assistance and I couldn't as the channel made it very hard to track or complaint. Can i please get the product or get my money back. I'll be happy to get a positive response
Desired outcome: Get the phone or my money back
I need my money back as I didn't receive the product from 2020
Wish.com
-
My account is blocked.
Someone hacked my account and is trying to collect what I've already ordered and paid for and now have taken complete control of everything, you and me. Please help me get this straightened out. Get the criminals arrested and off my back. I don't know what more to say but stop allowing the hackers to harass your customers. Thank you. Please help me. Geraldine Greene
Desired outcome: cleared up with the merchandise I paid for received. They are for my great grandkids.
Wish.com
-
vtretu phone
Hi, I received the phone I ordered yesterday 20th Dec . The phone came with no instructions, I also had to use an adaptor to charge it . The phone is in a foreign language and after hours of trying I could not get any english on it . It is of absolutely no use to me whatsoever . I request a refund and I am happy to return the item to you in its original packing .
Yours Faithfully,
Richard Charlton
order id ..61abce4605fa4fae5acca346
Wish.com
-
Ordered wallet iphone case never arrived or show its purchased
I ordered this wallet case for my iphone and never received it or does not show that I ordered this need refund back to my account ([email protected]
Type:Debit cardPurchaser:ANA ARANGO
Description:WISH.COM 12/05 PURCHASE 800-266-0172 CA
Merchant category:Department Stores
Merchant category code:5311
Merchant name:get more information about merchant name changeWISHSelect toEditthe merchant name
Merchant information:800-266-0172, CA
Transaction category:get more information about transaction categoryShopping & Entertainment: Clothing/ShoesSelect to
Desired outcome: money back to my account
Wish.com
-
Multimedia keyboard
I have ordered a mini keyboard on wish app, the order was paid and sended by seller. At the 9th of december DHL should deliver the package at my mailbox. In trackingcode they said it was delivered in my mailbox. When i arrived at home i couldnt find a package. I contacted DHL and they said contact wish because they have to contact us about it. I filled in the forms in the helpdesk options but the people do not read the forms but react on the given pad. I still get the same automacly reactions back, wish say contact DHL and DHL says contact wish. Busy for more then a week now. Never but anything anymore from wish!
Wish.com
-
Blocked Account
I woke up one day and checked my wish account and it said that they need a photo ID to verify my account. So I sent it and nothing changed. So I sent another message telling them I sent a photo ID as asked and still I'm blocked and again heard nothing. So I sent another photo ID and waited and got no response. So I sent another paragraph asking what's going on and still nothing. So instead I started emailing them telling them the situation and still no response. I have 50 dollars in wish cash and have been ignored and blocked out my account. I have been a very faithful customer and I would really appreciate my account being unblocked. Thank you
Desired outcome: Unblocked Account
I really don't understand why when you are a faithful customer wish treats you like this. Customers are what make the business it doesn't make any sense.
Wish.com
-
INVOICE NO. GB-20211118-0014244837
7XL 3 Colors New Men's Autumn and Winter Plus Velvet Padded Warm Jacket Winter Pilot Warm Cotton Jacket Fur Collar Military Uniform Tactical Jacket
Item No. 61121c31c8979e385cffb704

THIS ITEM WAS DELIVERED DAMAGED, AND THE SELLER HAS ONLY OFFERED 10 DOLLARS COMPENSATION, AND HAS BEEN EXTREMELY DIFFICULT TO DEAL WITH - SHOCKING CUSTOMER SERVICE !
Desired outcome: REFUND OF FULL COST OF COFFEE JACKET.
Wrong size thong and colour sent. Ordered 38 colour dark purple
received size 40 pink.

Invoice 6185d53b73847feec79a6d22

Transaction 6YD448o11C7919136
Have sent thongs back and would like to know what is happening to my order ...this has been happening since early November ...have even given my mobile number so they can ring ... no contact from Wish at all.
Desired outcome: Wish to know what is happening otherwise I want a refund
Wish.com
-
faulty/broken product NO REFUND!
Hi,

Order #: 60a95f38625855cef043595d

I have bought a tap from Green Ants which out of sudden was broken, this broken tap made all my bathroom flooded!

I showed the seller photos, he agrees to refund, please see attached conversation screenshot.

The seller asked me to apply for the refund via Wish Customer Service.

Please refund accordingly.

kind regards

Dean
Desired outcome: Refund ASAP
Wish.com
-
Theft
Why have you taken £20 out of my bank account (Neil Glaves) It had better reappear straight away or I will be contacting a solicitor and sueing.

money was taken 2nd December 2021 I have not ordered anything from wish.com and wish to close any old account with yourselves over this matter.

Neil Glaves

[email protected]

Get this matter sorted
Wish.com
-
Returned item refund
Hi, sometime ago I ordered some strip LEDs and some number plate screws. I hadn't heard anything for a while but wasn't concerned due to AustPost delays; but last week I got a notice to say as I hadn't picked up from the local store they'd been returned and a partial refund would be made after deducting the restocking fee.
The problem is no one notified me the items were available for pickup! As I need these products I'm happy to reorder them but I'd like the balance of my refund credited to my account as it was not my fault the items weren't collected. In addition I find it strange the items were sent to a store that I couldn't attend due to the lockdown at the time and as such don't recollect even requesting they be sent to anywhere other than my normal home delivery address.
Regards David Pickford
35 Rangeview Dr Skye 3977
Wish.com
-
Package from wish app
I ordered a phone a Samsung 22 ultra from wish. They sent me an email stating that the package had been delivered via UPS but it was not. the email contained a tracking number so I called the local UPS distribution center and provided them with the tracking number they said that tracking number belonged to a package to a different person at a different address and it was from Amazon! Where is my package? I can't even call anyone to have this resolved! The contact support only offers a few responses you can click so what am I supposed to do? I would like my package or a refund but preferably my package. The UPS center said that this has been happening a lot lately I really hope you guys fix the problem and someone can contact me and help me fix this issue please
Desired outcome: I want my phone I ordered please or a full refund but preferably my phone
Wish.com
-
Unauthorized credit card charges
Hi my name is Mary Monday, on the 29th of October 2021 6:20 AM, someone used my debit card to purchase an item from wish worth $29 and i received the debit alert on my phone, prior to now i had misplaced my debit card, please i would like to know the delivery address of the item as this will enable me identify who the person is, and also if the order can be cancelled. Attached is a screenshot of the debit alert i received and my valid identification. This is my email: [email protected] and my personal phone number +2348069302704
Desired outcome: I would like to know the details of the order and also the delivery address of the item purchased as this will enable me identify who the person is, and also if the order can be cancelled if the item have not being delivered.
Wish.com
-
Wish.com
Wish blocked my account because the registered card I had on my account had expired. I tried posting a new credit card on my payment account, up loaded my requested ID multiple times, was told a 3 day response, nothing. Been a customer for over 5 years, now buying from other China vendors. Wish is loosing out on my business on buying from China sales...
Desired outcome: Deal with customers over expiration of credit cards on file by responding to "help can't order"...
Wish.com
-
My account/payment issue
Yes I have been having a problem getting into my account everytime I try It says payment issue ive submitted a photo id at least 7 times I have also tried adding a nrw payment and its telling me there is a payment issue ive tried resolving this through customer service and have had no support represrntives even atyempt to contact me bavk or resolve this issue or tell me what I neef to do to resolve this im hoping this issue can be resolved so I can get back to my wish order please and thank you
Desired outcome: be able to add payment and get back to my wish order account
We are here to help
16 years' experience in successful complaint resolution
Each complaint is handled individually by highly qualified experts
Honest and unbiased reviews
Last but not least, all our services are absolutely free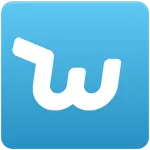 Wish.com contacts