Whirlpool complaints
1084
The complaint has been investigated and resolved to the customer's satisfaction.
Whirlpool has left an official reply on this complaint.
Whirlpool
-
Refrigerator
Hello. I purchased my side-by-side Whirlpool refrigerator 22 months ago, brand new from Lowe's. It is a piece of junk. Whatever is in the refrigerator placed on the freezer side freezes. I have turned the temperature down, etc and nothing-it still freezes items. I mentioned this to the rep. at Lowe's and was told that this is a common complaint with this model.
Model # WRS571CIHZ01.
After a long day at work, I have come home to a frozen Coke that exploded all over the refrigerator.
Don't waste your money.
Resolved
The complaint has been investigated and resolved to the customer's satisfaction.
The complaint has been investigated and resolved to the customer's satisfaction.
Whirlpool has left an official reply on this complaint.
Whirlpool
-
washer
Whirlpool Washer 2021 model WTW4816FW2,
What a waste of money.
Over an hour of sensing and water dripping in the tub and all it did was "sensing" water tout water in the tub. It hardly filled the tub and then it drained the tub.
I Never heard or saw the agitator turn.
The "deep water" selection and the tub hardly filled tub with water and then it just drained the tub, no agitator noise that it actually washed the clothes.
I had to unplug the machine for 5 minutes and then just selected spin to dry my clothes. I had to unplug the machine after 5 minutes of spinning since it did not come out of that cycle. With water and soap I needed my clothes and put them in the dryer. I doubt they were really washed. Wet and spun!
Waste of water. I also tried unplugging the machine for 5 minutes then plugging it in again. No better results.
This is a piece of junk with all the electronics. A wishing machine that does not wash clothes. The whirlpool customer service number you call for help are not helpful. They arrange a service technician from a private company 2 weeks later. And if they do not detect any failures they charge you $129 pus tax. I bought a 3 year extended warranty from Lowe's for this washer and still they will charge you $129 to come and look at the washer. What a ripoff. Never will I buy another Whirlpool product.
Desired outcome: I want a new washer delivered that works. I want the delivery men to wash a load of clothes to prove it works.
Resolved
The complaint has been investigated and resolved to the customer's satisfaction.
This review was chosen algorithmically as the most valued customer feedback.
Washer turns most of my white clothes tan colored. Also my colored clothes. The bottom of the barrel, in the washer, is tan colored. Machine worked good when I first bought it. After a few washers the clothes got stained a little. I thought it might be some colored clothes I put in with the whites. So I used just whites on the next wash. Most of the white...
Read full review of Whirlpool
The complaint has been investigated and resolved to the customer's satisfaction.
Whirlpool has left an official reply on this complaint.
This review was chosen algorithmically as the most valued customer feedback.
I purchased a washer and dryer set in 2019 from Costco with a 2 year warranty. I made a claim in June of 2020 because clothes were getting caught in the dryer drum and were stretching out and ripping clothes. Service came out under the warranty and said a new part need to be ordered. It took 10 moths for service to come back out to replace the part. Within...
Read full review of Whirlpool
Whirlpool has left an official reply on this complaint.
Whirlpool
-
Whirlpool damaged my house during delivery of a refrigerator and is refusing to repair damage
I ordered a refrigerator from Whirlpool Inc, they offered free shipping and I accepted. The refrigerator was delivered by a 3rd party delivery service on 6/17. JB Hunt delivered the refrigerator as a subcontractor of Whirlpool Inc. JB Hunt scratched the refrigerator door handle, dented a hole into the sheetrock in our entranceway, and put two large gouges into the door jamb. After talking to 3 different levels of management Whirlpool reluctantly agreed to replace the scratched handle, but refused to assume liability for the damage caused to the entranceway and door jamb. I assumed that since I purchased the product from Whirlpool and they delivered it, that they would also provide the proper customer service and repair homes that were damaged during the delivery process. They do not offer any help, and only defer responsibility to another company with which I have no contract or exchange of money for services with. Whirlpool has refused to repair my house, and refuses to make repairs.
Desired outcome: Repair of damage caused during delivery
Is there any other way to discuss this besides social media?
Whirlpool
-
wdta50sahz
Please I need to know why my utensils are not cleaned.
Ever since my purchase a year ago of this whirlpool dishwasher (new) my utensils are not being washed - I have to wash them by hand. Not very practical. Can you please explain why and what can I do. I have tried everything
Desired outcome: need answers
Whirlpool
-
Product, service & warranty
Refrigerator mod.#WRS325SDHB05
4/11/2021
Lowes Inverness, Fl.
Right door when open will not stop keep moving to the right
called service waited two weeks service came today 6/23/21 said was leveling problem adjusted door. showed no difference same condition door keeps moving to the right when opened

right door when open keeps going to the right, service came and leveled
and said that's the way the door hinges are made.

I told him the door stop should be replaced so door does not continue to the right
Desired outcome: replace door stop so door will stop at a 45 degrees
This review was chosen algorithmically as the most valued customer feedback.
Started rusting in just 2-3 years and has progressively gotten worse. See photos.
Read full review of Whirlpool
Whirlpool
-
Whirlpool Extended Service Plan
I purchased a Whirlpool Extended Service Plan for my range.

I have having problems with the oven and one of the burners but I cannot get anyone to assist with the extended service plan.

I want put on hold and music played for 1 hour 13 minutes before I hung up on June 21. I am now on hold and at the phone number [protected] and have been for over an hour.

They suggest you purchase the extended service plan but what good is it when you cannot get a representative to respond to it.
Whirlpool
-
whirlpool built in oven
we received our oven in March as we where putting it in the door glass explored we called whirlpool and they stated they would have someone come out and put another glass in we had to wait 2 weeks well after 2 weeks the service people stated they didnt have the glass that whirlpool would be sending it to me and that was in April it is now June and still have no glass in the oven door so we can not use it i have called over 3 times to them and still had no glass iam getting a run around everytime i call them call back in 3 days thats all keep saying
Desired outcome: want the glass fixed or a new oven door
Whirlpool
-
Fire Hazard - Whirlpool Dryer
While cleaning I pulled my Whirlpool Dryer away from the wall and disconnected its 220v power cord. I immediately observed some corrosion and resistive heat damage to one of the prongs on the cord. I appears to started melting the hard plastic on the plug itself. The unit is a front loading dryer model no LE7680XSW1 with serial number M90870677. I am not sure on the date of manufacture, it is an older model. The date the damage was discovered on the plug was 6/10/21.
Whirlpool
-
refrigerator not getting cold
we purchased a whirlpool refrigerator in 2018, since we have had it we have had it serviced every year or the same problem. the refrigerator stops getting cold and we lose all the food in the refrigerator. this is so ridiculous the service men said this refrigerator is known for this problem.wrf993fifm00 is the model number. obviously this unit is a lemon and would like a resolution or i will file a complaint with the bbb and attorney general.
Desired outcome: refund for refrigerator
Whirlpool
-
Wire issue at bottom of refg.
The ice maker stopped working and we had a repair person out who checked the entire ice maker system and found a yellow wire at the bottom of the refrigerator that is disconnected. They would not repair this issue. How do I repair this issue to connect the wire. The refrigerator is only 1 1/2 years old. The model # WRS 517 CIHWO1 Ser. HR 938 37726. Louie Santo [protected]
22140 River Pines Drive Farmingtion Hills Michigan 48335. If some one could call we would appreciate the assistance.
Whirlpool
-
Refrigerator
I purchased a Whirlpool refrigerator in the spring of 2018. Model # WRT316SFDW. I started having problems with the fridge within a year. I noticed the ice cream was not frozen as it should be. It was very soft but I let it pass because the other items in the freezer were solid. Over the past year, I started to observe other little things like white frost building up in the bags in the freezer. A few weeks ago, things seemed to be getting worse with the coldness in the fridge in general. I finally called in a technician to look at it and after about 5 minutes he was able to tell me I had a freon leak and it was unrepairable. I would have to buy a new fridge. He also told me that he had noticed a pattern in these refrigerators, a lot of them having the same issue so it seems like there is a manufacturing defect somewhere.

I called Whirlpool to discuss the situation. After a couple hours on the phone and after demanding to speak with a supervisor I was offered 25% refund towards the purchase of a new appliance. Still not satisfied, I registered a complaint with the BBB. From this complaint, I received a call from Whirlpool offering a 50% reimbursement. While is a much better offer, I still strongly believe that it is still not acceptable. This should be a full replacement on a factory defective model and am demanding nothing less than 100% reimbursement.
Desired outcome: Full reimbursement of new appliance.
Whirlpool
-
KitchenAid fridge KRFF707ESS
Bought this fridge at the end of 2016. Within the first year it stopped cooling, the back froze up and needed repair. Each year the same issue has happened. Each time we were told by repairman that this is a common problem with this model and it should be considered a lemon. Each year parts were replaced in order to get the fridge to temporarily work again. (Essentially a bandaid fix for a known issue).
Now that we are beyond the 4 year warranty we are told the product is not fixable and they will replace it BUT we owe them 2761$ in proration fees!
The product we purchased is no longer being made... for obvious reasons.
I have had to take 10 days off of work and incur lost income not to mention the hundreds of dollars of spoiled and discarded food. It isn't just the economic cost but the countless hours on the phone and stress of dealing with this company.
At this point we can conclude this product should have been replaced long ago when it was under warranty. We should not be expected to incur extra cost to replace a faulty product. It is disappointing that as a consumer we are stuck with this product and have received poor customer service in trying to find an appropriate resolution.
Desired outcome: product replaced with comparable product and no additional cost.
This review was chosen algorithmically as the most valued customer feedback.
4th time broken in 1 1/2 years. Customer service worthless. Whitlpool doesn't work. Customer service doesn't work. What else is there?
Read full review of Whirlpool
This review was chosen algorithmically as the most valued customer feedback.
Whirlpool dishwasher middle rack has broken twice after fixing and the soap dispenser is not opening completely to wash the dishes. The dishwasher is not 2 years old and the amount to purchase new parts expensive and on backorder so i will not be able to even use the dishwasher for 5 months. This is unacceptable for a new product.
Read full review of Whirlpool
Whirlpool
-
Dryer
We purchased a dryer in October 2020. In March of 2021 the circuit board went out. A service call was made and the part was ordered. Six weeks later the part is in and replaced. Before the tech left the motor went out. Again, a part was ordered. Two weeks later and the motor was replaced today. Before the tech left, the circuit board went out again. Now looking at another delay in getting the circuit board. Called Whirlpool and they will not replace the defective dryer!
Desired outcome: Replacement of the defective dryer
Whirlpool
-
brand new refrigerator is not working 3 and 6 months later plus terrible customer service
I purchased a Whirlpool - 24.5 Cu. Ft. 4-Door French Door Refrigerator - Stainless steel Model: WRX735SDHZ, SKU: 5790000 on September 23rd 2020 and three months later it completely stopped cooling and all of our food was room temperature. We called a tech and he apparently "fixed" it. Well on February 11th the ice maker began giving us issues and would not freeze and started to just leak out of the door area, then we noticed it was freezing solid and ice would not come out at all. We called a tech out again and they came on March 11th. He did not fix anything- he just said he had to order parts and would come back to fix it. Here we are over 2 months later and no call or email about the parts and we still have a defective refrigerator. I have called the service line but was given the run around about our parts not being in and they had to contact the tech... blah blah blah. I am requesting a full refund or replacement of this refrigerator. We bought it and 3 months later it stopped working and again another 2 months pass by and it is not working again. As a loyal whirlpool customer I am appalled at the terrible customer service and I do not feel comfortable recommending the brand any longer due to the unresolved issues.
Whirlpool
-
Maytag dryer
I purchased a washer and dryer unit in October '20. The repairperson dispatched explained the damage to the dryer and stated the parts would take 7 days to arrive from Whirlpool/Maytag. I spoke to a supervisor at MayTag and he was not much help stating complications associated with COVID. I'm asking you look into this and expedite the parts or exchange the unit for a good one. Information below:

Service # swpp52626051-1
Model Number: MED623ORHW
PARTS NEEDED: BLOWER WHEEL 279640, PULLY 279787 And MOTOR WP69772.

Thank you,
Mike Holmes
[protected]
Desired outcome: Replace or expedite parts
We are here to help
16 years' experience in successful complaint resolution
Each complaint is handled individually by highly qualified experts
Honest and unbiased reviews
Last but not least, all our services are absolutely free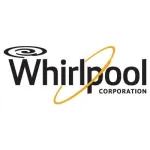 Whirlpool contacts
Whirlpool representatives

Wp2008

Whirlpool admin

Team Whirlpool