This review was chosen algorithmically as the most valued customer feedback.
About a week before Thanksgiving my wife purchased a fully cooked turkey with all the trimmings for $49.99. She was told to pick to pick it up about 2PM and it would only take 2 hours to warm in the oven. when we got it home and opened it up we realized it was still frozen. We called Vons and was told all the defrosted turkeys were given out and that wa...
Read full review of Vons
Vons
-
vons selling products past "use by" date
Yesterday (Nov 21, 2017) I bought Dannon Vanilla Yogurt from Vons Mira Mesa/Camino Ruiz.
Upon reaching home I noticed that the yogurt was already past its "Use by" date. The "Use by" date mentioned on the yogurt was Nov 17, 2017.

It is very unethical of Vons to sell expired/old products. I could have gotten sick after eating the expired yogurt.

I request Vons to please look into this issue on priority. I am a regular customer of Vons but I will stop going there if my issue is not resolved.
This review was chosen algorithmically as the most valued customer feedback.
Today on 11/21/17 I was checking out and the cashier Brenda was extremely rude to me. I was having a completely normal day and in my brief interaction with her she managed to make me feel humiliated and angry. I was checking out and when trying to make small talk with me she was very demeaning and rude. She also made invasive and embarrassing comments about...
Read full review of Vons
Vons
-
possible overcharge
I shopped at the Mira Mesa Vons on Mira Mesa Blvd. & Camino Ruiz today 11/20/17. I bought the following:
ITEM. EST. PRICES
1 24oz Wesson Oil. $2
1pg chicken wings 12 wings $10
KraftMarshmallow Mini $2
Milk. 32 oz Lucern $ 2
Advil. 200 ct. $14 (?) the tag shows
Pastry. Vons $ 5
Bananas. 5ea. $2
Apples. 4ea $2
Pudding. Jello lemon pudding 2 pkgs $2
Trail mix. Local produce Western Rainbow $5
Bags. .20

The cashier did NOT PUT THE RECEIPT IN the bag as they usually do when you ask for a bag. i didn't notice til I got home. I was charged over 80 dollars. Unfortunately I ride public transport & am not able to let you know about this earlier & just checked. PLEASE EXPLAIN TO ME WHY MY GROCERIES IS WAY OVER MY estimate should be, which I thought was rung up at 60 dollar & some cents, at a glance. Contact me by email or telephone # 760-473-1512.

It was at approx. 10am. The express lane
Vons
-
lousy customer service
(1) 5922 Edinger Ave, Huntington Beach, CA 92649
(2) 16600 Bolsa Chica St., Huntington Beach, CA 92649

About a year ago I moved to this neighborhood. The two stores noted above are the closest grocery stores to my home, and I have visited them both numerous times.

Both stores have consistently poor customer service at the deli counter and at the checkout. Maybe they're just understaffed but it's quite frustrating.

At both stores, if it's not a peak shopping time, which is when I try to get my shopping done, there is usually only one cashier on duty and the line can get backed up 5 or 6 deep -- small orders, large orders all in one line. If you politely ask them to call for a backup checker, they either ignore it or cop a snotty attitude and say there is nobody else to call.

If you need to ask where something is and try to ask a checker (because there's usually nobody at the customer service desk), you will be ignored. If you go there during peak shopping times, you will be ignored AND the staff is surly. There's only one guy at store (1) who always helps the deli customers right away and is pleasant, a young black man.

This morning (Sunday, 11/19/17) around 9:15 am, I stopped by store (1) at the deli section to pick up some sliced cold cuts. There was hardly anyone in the store, which I'm sure is typical for that time on Sunday morning.

There was one person ahead of me and two staff members at the deli counter. One staff member was in the process of helping the person ahead of me and another staff member walked over, saw me waiting and said, "I'll be with you in a minute". The person ahead of me was helped and left within about 2 minutes.

After waiting about another 45 seconds to a minute, I said "hello" to let the two women -- whose backs were facing the counter -- know that I was still waiting. The same staff member, with her back to me, said AGAIN, "I'll be with you in a minute". I couldn't really tell that she was doing anything besides removing some cooked meats from a rack on the counter - perhaps getting them ready for slicing or something of that nature.

She could have easily faced me and taken my order, and I have no idea what the other staff member was doing, but it was clear that neither one had the slightest compulsion to help a waiting customer.

This exact same thing is also the case at store (2). It happens just about every time I go there -- you have to beg someone to help you at the deli counter, and you have to wait in ridiculously long checkout lines there because there are only 1 or sometimes 2 open, and they're mobbed. The staff is surly and slow.

I remember one incident a couple of months ago at store (2) where the lines were long and one checker left her counter in the middle of someone's order and went over to help the other checker. Instead of having a supervisor or someone on duty to figure out problems with electronics or whatever, now both checkers are basically serving only one person, and everyone else (perhaps as many as 10 people) is just left standing there waiting for these checkers to figure out some problem.

Because I've had such consistently terrible luck with customer service at these stores, I debated on my way home from the gym today whether or not to stop, but decided since it's early on Sunday it wouldn't be very busy. It didn't matter. I was the only person in line and they both were still too busy to wait on me.

If my experience at both stores wasn't so consistent, I probably would not have bothered with this, but somebody needs to know how badly these stores are managing their customer service.

In fact, when the deli staff person said the second time that she'd be with me in a minute, I told her, "never mind, don't bother" and left the store. It's not the first time I've left without making my purchase. And this is at BOTH stores.

I came to the conclusion that nobody at these stores cares about the frustration being caused to its customers. So I'll have to travel a little further to the Ralphs or Stater Bros., where I've found the customer service to be much better.
This review was chosen algorithmically as the most valued customer feedback.
On Friday 11/17/17 at Vons 19333 Victory Blvd, Reseda, CA 91335 I was buying a sandwich at the Deli around 1pm. There was a gentlemen and a lady there helping us. There were other customers waiting. Another employee gets there. Not sure what happened that caused her to start yelling at her coworkers. Her name was Alejandra from what I saw. The part that...
Read full review of Vons
Vons
-
balloon service
I went to Vons around 10:30 at night to purchase balloons and there was no one present at the counter. I waited for a few minutes before checking around the store for an employee. The only employees I could find were working at the cashier. Not once did an employee ask if I needed assistance. I had to approach what seemed to be a manager standing near the cashiers watching the cameras. After asking if she could get someone to inflate the balloons, she started asking around to see if someone knew how to do it. No one knew so she ended up doing it for me. I spent a good 10-15 mins waiting for her to inflate 3 balloons for me. The time wasn't the problem. The problem was her attitude and those of the other employees. They were careless and not very helpful as they should be. On top of that, the station was low on helium. Great way to finish of the night.
Vons
-
rude customer service at vons, avenida de los arboles, thousand oaks
I bought 10 yogurts today, 11/13/2017, which were on offer at 10 for $10. I only noticed when I got back home that I had been charged full price so I returned to highlight the matter with Customer Services. The assistant who dealt with me looked at me as if I was completely in the wrong. She left me to confirm that the price was shown as I had stated. This took her a great deal of time and when she returned she did not say a single word to me. She simply took her calculator to work out how much I had been overcharged, took the cash from the till and said "Here". There was not one word of apology, nor any explanation. I have never been treated with such rudeness before and for sure I will not be returning to this supermarket again! I would much rather spend my money in a supermarket where I can be treated with at least some common courtesy!
Vons
-
cashier jule
On 11/06/2017 @ around 630am I went to the Vons on 1820 XIMENO AVE LONG BEACH CA 90815 to return an item. I was greeted by a cashier Jule. As I was standing at the customer service desk she advised me that I could get the refund by going through her line. She took the receipt and item out of my hands and proceeded to look it over. She then told me to put my Vons number into the machine in a loud and rude tone. I advised her that I didn't have it and she told me that I couldn't get a refund., still in this loud and rude tone. I returned on 11/10/2017 with the Vons number and the receipt and item to make the return. I proceeded to Jule's line as she was the only cashier again. I explained that I wanted to return the Item and she said. "AGAIN?", I expressed that I hadn't returned it the first time and she said "I KNOW BECAUSE YOU DIDN'T HAVE THE NUMBER, I said "I have it now." she then proceeded to process the refund but she slammed the receipt on the counter as well as the receipt for my information. Good customer service should be encouraged and due to this individual being rude and condescending I will never dot the door of this Vons again. I looked at the reviews on Yelp and I truly understand the rating of 2/5 stars. I'm only one person but this is one person who will not spend her dollars at Vons again.
Vons
-
a whole list of crap
Ok, it's hard for me to type with arthritis, but I will try. I went to vons on broadway in long beach, so many things were out of stock, 20 minutes looking for the produce guy, the seafood guy was annoyed that I asked him to please call the produce guy - produce guy finally comes back from lunch (No one told me that), did not know what boston or butter lettuce was, was very disinterested when I tried to explain to a produce guy what the hell it was, I asked him to get something on a low shelf for me, ho hum he sighed, I can't bend, I am disabled, ok. The advertised 4.99 chicken from the deli was conveniently gone but hey, they had a 7.99 one and on a fixed income, let's just say to hell with that. The explanation for the sorry state of stock made no sense, there is no more variety in vons, none, the prices are insane now, and I really feel they take advantage of being near the beach and they think everyone in this town is rich. Get real. What happened to the vons from years ago? They were all well stocked, great employees, and now it sucks. I had such a headache by the time I left, and of course it was packed and hardly any cashiers so I was ready to hang myself just to be able to leave. Needless to say, I went home with no cat litter, no lettuce, no chicken, no beets, no fancy feast cat food, no whiskas temptations, and if there was a bank there I would have taken out a loan for the price of the soda, but somehow, 67.00 was spent. I went home took a vicodin and called it a day. How about sending me my money back? Everything sucked. My phone number is 562-269-8052 name linda steuer
Vons
-
out of stock.
I have been to Van's in the past couple of months and I find Mt Dew on sale with the club price. The price is $2.68 for an 8 pack bottle if you purchase 4 or more with the card. The 2 times that I went in there were only 3 on the shelf and nothing on the end cap. Seem a little miss leading. It would be nice if you put something on sale that you have enough in stock and on the floor. You could also just make it that you don't have to purchase a set number to get the discount.
Thanks
I don't believe the Pepsi products are a high priority at Vons. Coke is all over the place and Pepsi is not. I happen to be the shopper of the house and I go into other stores and they always seem to have plenty of Pepsi products.
I understand that Vons has to turn a profit. I've been in business for almost 40 years. I did get a rain check the first time but not this time. That is a waste of my time and fuel. I just went to another store for my purchase, which I might add was on sale and had more than enough stock. I believe that it's Vons buyer responsibility and inventory control to make sure there is ample supply of sale items. We live in a modern world of technology that let's Vons know how much stock of any 1 item in a store.
Thanks,
Mike
Vons
-
delivery
11/8/2017 I signed in around 7 am to shop for my groceries. I have done this many times and know the rules: your window is only held for 2 hours and the cut off time is 830 am. By 735 am I was done shopping and went to check out and they had given my window away! I have 3 children and work almost 60 hours a week as a single mother so I rely on this. I called the customer service center for help and they said there is nothing they can do because I either took too long to check out or it was a computer glitch and they were unwilling to help me in any way! This is not the first time that this has happened, which is why I am so familiar with the rules. I have gotten crushed eggs, not received product that I ordered that said was delivered etc. I am so disgusted by all the problems I have encountered with this supposed service I will not be shopping with you again.
Vons
-
deli service
Chardell at the deli counter was very rude. She took a personal call in front of us on her cell phone at first. She then was very short and condescending when asked a simple question about the price advertised and the price she printed on the deli meat requested. After asking the third time, she snapped back with the answer as if she was annoyed that we were asking. We have been to that deli counter many times and been served with a friendly attitude and was shocked at this employees response. Approximately 9am November 5th @ 5671 Kanan road
Vons
-
rude customer service
November 4, 2017

I live across the street from Vons on Los Feliz. I use it all the time.
Tonight, I went in to grab a few things to be met by a rude, snarky employee.

His name tag said Vladimir. He is a young Hispanic male- working aisle 8 (I believe). The customer before me was also a hispanic male. Vladimir was jovial, polite and present to this male. He even thanked the customer for bagging his own items, stating that he appreciated the help.

When I was next, Vladimir didn't even greet me. I had to say hello and how are you to him. He replied. When it came time to use my Vons card, I attempted to hand it to him. He said, 'swipe it'. Anytime I have ever used your store, the cashier takes the card and scan it. I did as he asked, and it did not register, so he had to scan it anyway.

When I reached my hand out for it, he dropped it (because he didn't extend his hand) and it fell someplace that neither he or I could see. He had to go to several registers to find another one. He handed it to me and said, 'try not to drop it this time'. I actually didn't drop it, he did. He was dismissive, condescending and eventually rude. I said, 'I actually didn't drop it, you did'. He said, 'whatever, have a nice night'.

I asked to speak to the night manager, and he was dismissive as well. I asked for the store manager, he said you would be in in the am.

You may do nothing, but it must be said.

Skye
This review was chosen algorithmically as the most valued customer feedback.
Incident on Nov 3, 2017 approx 11:35 am on Bernardo Center Drive left turning lane to go onto Ranch Bernardo Road Vons Trailer Number 51049 See Photos Below The truck driver was in the number two left turning lane. He would not let me use the number one left turning lane at Bernardo Center Drive. There was plenty of room in front of his truck for two...
Read full review of Vons
This review was chosen algorithmically as the most valued customer feedback.
Good evening, I recently visited your Vons location in Anaheim, CA. I come to this location quite often and typically have a great experience. On this particular night I stopped for two items; the store was obviously short staffed and there were 10+ people in line. The "3s a Crowd" signs are hanging in this location but we were not offered the dollar off...
Read full review of Vons
Vons
-
I am complaining about lack of help
I have been attempting to order Von's classic thanksgiving dinner. I've called your sprcial order line. They have no idea when this will be available to order. I went into the La Jolla store and you have flyers but no one in the deli department had a clue. What gives! It's 10/27/17 get your act together please.
Roberta Shrimpton
[email protected]
Vons
-
coca-cola
10/26/2017
I am writing to complain about the pricing with regard to 'bundling' X amounts of product.
I just called the store and was told prices are set by the corporate office.
This is apparently not the case.
While in the Anaheim store today I wanted to buy my usual stash of Coke. It is usually Buy 2, Get 1 free.
Today for a $2.99 price, I now have to buy in multiples of 5.
Are you kidding? Seriously?
I do not have a warehouse and 3 is a stretch.
This makes me really unhappy. I am also irritated to have the back passed.
Whom do I believe? I just believe I am irritated.
Vons
-
customer service
October 22, 2017
Mark Wallace
Phone Number: 858 456 7689
Email: [email protected]

I have been a resident of La Jolla, CA for over 25 years and a loyal customer of the La Jolla Vons for all of those years. If you look up my phone number, you will see frequency of my purchases. On October 22, I entered the parking lot and parked my car at about 4:25PM. I entered the store and purchase $268 worth of groceries at 5:03PM. When I returned to my car, I noticed a parking ticket cited at 4:48PM. It was not a police citation. It was given by a parking company hired by Vons to patrol the lot for people not shopping at Vons. I returned to the store and spoke with an employee at the service desk who said he could not do anything about it. When I asked him how they could treat a 25 year loyal employee like this, his response was that he has been shopping there longer. I then found the parking attendant and brought it to her attention. She said she witnessed me leave the premises. I told her it is impossible and I have the Vons receipt and groceries in my car for proof but she refused to look. She then started yelling at me saying the conversation was being recorded by security. I then left. I went home and called Vons asking to speak with the manager who was not in. I was told that I would get a call the next day but was not called. I filed an appeal for the citation sending proof of my purchase. The following day I received a call from the parking service manager who said the attendant told him that I left the premises even though I provided proof that it was not possible. He said he would get back to me. I then called Vons again after work and asked to speak with the manager who again was not in but told he would call me the next day. I was not called. Today (10/24/17) I received an email from the parking service manager who said the ticket was cleared. There was no apology, no admittance of wrong doing. Just a statement that they are enforcing lot use of immediate shoppers. So he is still accusing me of something I did not do. I then returned to Vons today to speak with the manager who was gone and now I am told his going on a vacation.

I am outraged how a 25 year loyal customer can be treated like this. At this point, I have decided to terminate anymore business with Vons. There are other grocery stores just as close to my residence.
Vons
-
cashier kim at rose avenue oxnard california
Kim is either Filipino or Hispanic I don't know what her race is in case there is another Kim working there I don't want to get it confused on who I'm making a complaint about...She is very rude ! She snatches money or ids out of peoples hands and basically doesn't even hand you the receipt she just goes and dang near drops it and start scanning the next persons stuff basically making you move out the way ... she acts like she doesn't care about her job or the people In her line.. i had a incident with her more then once and I clearly know you have to be carded if under 40 but she had to keep looking at me and my card more then 4 times (literally) just to see if I was the same person on my Id note she was doing all this in front of a police officer making it look like I was using a fake Id .. I told her why does she keep looking at my Id and me and she said because it doesn't look like me .. I said I don't have glasses on my Id i wear glasses .. and I don't have a hat on in my Id .. what doesn't look like me ? And she basically slammed my Id down and didn't tell me how much my stuff was I had to look I told her my vons card expired she didn't care she just waited for me to pay for my stuff and leave and snatches the receipt and puts it on the counter instead of in my hand when my hand was clearly out for her to put it in my hand.. I don't like to go in her line anymore if I have to I will but she always has a attitude on her face .. and i would hope for this company to do something about her or she going to end up giving someone an Attitude that's already having a bad day.. I work as a cashier and still don't get attitudes that would risk me of losing my job even if the customer has one with me
We are here to help
16 years' experience in successful complaint resolution
Each complaint is handled individually by highly qualified experts
Honest and unbiased reviews
Last but not least, all our services are absolutely free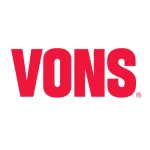 Vons contacts