Viking River Cruises complaints
477
Viking River Cruises
-
Lack of customer service
We booked a Rhine River cruise along with another couple. We both added an extension in Amsterdam and The Hague. The day before we were due to fly home, I (along with the woman from the other couple) tested positive for Covid so we could not fly home and had to quarantine in our hotel for five days. We were told Viking would make rapid contact. This turned out not to be true. We had to call repeatedly and finally got some, albeit minimal, help. When my five days were up, I tested negative but Viking could not arrange an immediate flight due to the Easter weekend. The flight was booked for Sunday and we were told to test for Covid at the airport prior to boarding. Imagine our surprise when three of us tested positive. Again, Viking was of no help, just told us to arrange our own transportation back to the hotel where we again had to quarantine. Despite a promise to help us with medicine or errands, no assistance was given. Finally, we all tested negative and flew home. I contrast this with an article I read where a traveler to a conference tested positive and was well taken care of.

Since we've been home, I've made repeated attempts to contact Viking but no one has answered either our e-mails or phone calls. It is my understanding the other couple received a response and two vouchers for $599 for a future trip. We've received nothing but frustration.
Desired outcome: Someone from Viking to respond to us and equal treatment (vouchers for future travel).
Viking River Cruises
-
Slow (not yet) payment of promised COVID cancellation refund
We booked on the ROMANTIC DANUBE cruise for 4/28/20 to 5/5/20 (Booking # 5907723 at a total cost of $5,432. Via a letter from Viking dated 3/11/20 we were advised the cruise had been cancelled due to Covid-19. The letter offered a 125% 'bonus' voucher if we were to re-book on a future Viking River Cruise. And, the letter also allowed for a 100% refund if we chose not to book a future cruise, which is the course we chose. When advising Viking of this choice we were advised that said 100% refund would not be issued until 2 years had expired, which in our case made them issuable on 4/2/2022.

On or about 4/2/22, I contacted Viking to re-confirm our chose of the 100% refund and that they should issue it at that time. They advised that it could take up to 21 days for it to process, and I acknowledged that. Nothing was said about the manner in which payment would be issued (my bad for not pinning that down), so I assumed it would be via check, since we did not discuss what, if any, credit card said refund would be issued to.

21 days came and went and no check, nothing. I called Viking on 4/25/22 and was told it was not yet 21 BUSINESS days (never said that on 1st call), but all was still in order. So I waited until May 4, 21 business days. No check then either, so I called again. This call I was told that the refund would be going to the credit card I paid with (no mention of that in earlier calls). This concerned my as I have recently cancelled several credit cards and I was concerned they might send the refund to a card I had cancelled, which would be a big mess. But I was able to determine that the card they planed to send to was still valid and we conformed the account number on both ends, I was told it COULD take another 21 days to post as a credit on my card, at which time I will have to work with chase.com to get them to send me a check so I can get my money.

As of today (5/20/22) 15 calendar days have passed since I was told by Viking that the refund/credit had been sent to Chase for my credit card. Still, nothing has posted to that account yet.

I don't doubt Viking is overwhelmed with all this Covid stuff and has major money issues as well. But I just wonder what they are doing with my money, if they even have it anymore. In these times when I have a hard time getting even 1% on money I have in the bank, how much can Viking be getting on my piddling $5,432?

Is it just that the individual repeat customer like me is at the end of the line of creditors who want/need their money? I suppose we have to fall in line behind the ship builders, ship lessors, port operators, employees, food/wine suppliers, PBS programs, brochure printers and the USPS for mailing the not less than five I get every week!
Desired outcome: Payment of my $5,432 immediately.
On May 27, I did receive the check for $5,234 IN THE U.S. MAIL, after having received an e-mail from Viking on May 23rd assuring me that my refund had been processed back to the original credit card (it hadn't). A check was what I wanted in the 1st place when I was told that it had to go back to the credit card. Sure seemed like there was terrible or no communication between the several Customer Service reps I dealt with over a nearly 2 month period.
This review was chosen algorithmically as the most valued customer feedback.
RE: Booking number 6331044 Like so many of the complaints I'm seeing online, we also booked, cancelled and then finally sailed on Viking River Cruise in March of 2022 We booked a Paris to Switzerland river cruise in 2021 to sail on March 29 -Apr 10, 2022. We purchased a third-party insurance policy. We were vaccinated and boosted as everyone else was, I...
Read full review of Viking River Cruises
Viking River Cruises
-
Viking Vouchers
Viking won't allow it's own vouchers be used for a deposit for a future cruise.

They require guests make a new deposit...before they will apply the guests existing credit.

It's a hostage situation. Give us more money or we won't allow you to use the money you've already given us. Their excuse is 'policy' . Great for the company, terrible for the guest.

We've booked and cancelled three cruises due to cancer treatment, pneumonia

hospitalization and Covid. Each new booking required yet another deposit of $1000 per person. Viking would never allow it's own vouchers to be used as a deposit.
Desired outcome: All we are requesting is Viking accept their own vouchers for a deposit for another cruise.
Viking River Cruises
-
Viking River Cruises Booking Number 6311284
My husband and I planned and confirmed a Viking River Cruise (France's Finest) on September 22, 2018 for a trip that should have begun June 30, 2020. At that time we were both healthy and excited about going on this trip. In the meantime, Covid-19 happened and Viking cancelled the trip. We allowed them to rebook us on the same trip for June 29, 2021. That trip was also cancelled due to Covid-19. A third booking was made for the same trip for June 28, 2022. Since the original booking, my husband developed end stage kidney failure which eventually led to kidney dialysis treatments three times a week. We still attempted to plan on going on this last scheduled trip. However, we were not able to arrange dialysis treatments for him while in France. He therefore is unable to go. Rather than cancel altogether, we requested that our adult daughter be allowed to take his place. This request was denied, with Viking saying that the vouchers that had been used to reschedule this trip THREE TIMES were not transferrable. I have contacted Viking several times to discuss this decision, with no further response from Viking. Considering that Viking has had our money for almost four years and that my husband was well when this all began, I feel that allowing our daughter to take his place is not unreasonable. The development and progression of his kidney disease was neither predicable nor expected. Both dialysis centers and hospitals providing dialysis services along our planned route through France are unable to secure and confirm appointments which would be needed 3x per week.

We have been traveling with Viking since 2009, spanning 8 river and ocean cruises. This is not the customer service we have grown to know and respect from Viking.
Desired outcome: Allow my adult daughter to go in place of my husband on the Viking Cruise France's Finest beginning June 28, 2022.
Viking River Cruises
-
Disrespect customer
4/27-5/4 booking # 6593892

The itinerary from Budapest to Passat

5/1 we fell asleep at 10 am, suddenly worked up by very loud Disco music. We tried to be patient until the music stopped, thinking it was coming from a near by party boat of pub until 1 am when we went upstairs the front desk and realized it was on the ship. We asked at the front desk where the music was coming from. She asked us was it too loud and we told her yes! We can't sleep. She said she would call and ask "THEM" to turn it down. We then went back to our room for 10 minutes but when it keep going, we went back upstairs again and told the lady working the front desk that we would wait there until the was over since we could not sleep anymore. We then found out that it was the crews making birthday party on the ship. We later learn the party was for the CAPTAIN. It is quite disappointing that the captain of the ship would show complete disregard for his passengers. It is also disappointing the Viking, a high end River Cruise company, would employ such a Captain.

Our room #101 why we booked this room? Because when we booked, the second floor were full, we only can book 1st floor which is the first time of 3 Viking river trips stay the 1st floor. This is the worse room ever and can't believe Viking let employees make a birthday party to over midnight but without consider customers rest time. WHO in the ship allowed to do this? We guess right, it's CAPTAIN. Wow! What kind of customer service?

Can't believe this is Viking, we chose Viking due to previous 2 times experience the quality of Viking. 90% of the customers on the ship are silver-haired people. Not young people can handle you guys very loud heavy metal music.

The worse thing is no one apologized to us, some crews even had not friendly attitude to us next days. What did we do wrong? Why were we treated with such disrespect.

It is suggested that Viking should not sell room# 100, 101, 102 to customers, so that employees can do whatever they want make a BIG party for their boss - captain.
Viking River Cruises
-
Unusable voucher
I received an insurance voucher for my cancelled Viking cruise. It was a very large amount. I want to use it on a future river cruise but have been told that because it is "insurance" money I have no flexibility in how I spend it. It is all one trip on me or nothing. I cannot split it to have a cabin roommate, etc. Since Viking has had my money for three years i think this is outrageous. It is my money.

Please advise on next steps.

Thanks, Lynn S
Desired outcome: A split voucher to use on one trip, on one cabin with a roommate. This costs Viking nothing.
This review was chosen algorithmically as the most valued customer feedback.
One and a half hours listening to endless advertising and "your call is important to us" nonsense. Repeated exercise on two different numbers, various options same result. Desperately poor customer service. Purpose of enquiry? To discuss a current reservation.
Read full review of Viking River Cruises
Viking River Cruises
-
Reservations
I am a travel agent that is beyond frustrated with Viking. Everytime I call lately I get different answers, whether it be pricing on airfare, pricing on vouchers, when vouchers need to be redeemed by.

Current issue I have is clients that rebooked a trip from 2020 due to covid, one of the ladies had almost 1800 in leftover funds, the other had 350 in lefrover funds.

6 days before the cruise we tried to add the beverage package. I was told that the vouchers needed to be used prior to embarkation, no one ever mentioned a specific date. The last call I had, I spoke with an agent who told me because they had already sent over the manifest to the ship, the clients would be able to add the drink package when they arrived at the hotel(they booked a 2 night pre pkg in Amsterdam) the viking Concierge would be able to add on the pkg there. I said to the agent-I thought they had to use the funds prior to embarkation and she said that they can make exceptions. Fast forward, my clients get to hotel. They say they can't add pkg, clients have to add it when they get onboard as their system was down. Clients get on board and they tell them no, they had to be added prior to them boarding. Front desk mngr called me from the ship to speak with me, gave me the email for the ship and said he needed something in writing from Viking. I called Monday morning and spoke with a Customer Service agent(Marsha) who told me there was nothing she could do. It had to be added on prior to embarkation. She didn't even know when a voucher had to be used by. She had to call reservations and ask them, and they told her 14 days. The agent I spoke with before going to her was named Matthew, who told me that it's 7 days for vouchers, 3 days prior for agents to purchase anything. So again, being told multiple things by different people. The Customer service agent Marsha I spoke with told me there wasn't anything she could do for my clients now. Viking is keeping over 2k of their money and they can't give them a 200 pp bev pkg.

She advised me to contact customer service once the clients returned home from their cruise to make a complaint to see if anything can be done. I told her I needed something to be done now. I don't understand how this business is run.

How are agents supposed to know when we are constantly being told wrong information.

Something has to change and until it does I will no longer be recommending clients to Viking and I will be sure to let anyone that asks me about Viking know exactly what is going on.

As an agent and the company I work for, If I make a mistake, I pay for that mistake.

I would expect Viking to be the same way. I kmow the calls are recorded, go back and listen to the call.
Desired outcome: Since it's too late to add the beverage pkg on, I am wanting their money fully refunded as a goodwill gesture.
Viking River Cruises
-
Canceling Cruise 1 year & 7 1/2 months prior to sail - no full refund - THEFT of FUNDS!
Booked a cruise and had to cancel it, I cancelled the cruise 1 year and 7 1/2 months before the cruise and still did not get back the full deposit. They say you can cancel for any reason and being that I was over a year and a half before the cruise, that should have been plenty of time. They are just stealing money from people. They have no customer service and by this policy you can tell that they do not care about their customers or retaining their customers.
Desired outcome: Refund the full deposit
Viking River Cruises
-
Refund of money for cruise not available
Viking Cruise line cancelled our $28,000.00 US Dollar Cruise due to Covid and swindled us into accepting a "voucher" that is now worthless as they cannot provide us with the class of service we paid for and/or the dates of sailing we expected and have no other substitution available in 2022 and are telling us we lose ALL of our money. We gave then 235+ days notice of cancellation on an incorrect and unacceptable alternative cruise that an ex-employee booked us on using this manipulated voucher scam and are saying "sorry". We need to sue them to recover our hard earned money for a service we never received. We understand that others have been swindled as well. Please help us this is theft. Not acceptable. They have already sold our Passage to someone else and we are put $28,000.00 US Dollars. Criminal Corporate behavior!
Desired outcome: Refund of our money paid.
Viking River Cruises
-
Viking Cruise credit voucher
I booked a France river cruise in 2019 to take in 2020. Due to the covid issues, I cancelled the cruise in April 2020. I received most of my funds back, except they gave me a credit voucher for $569.00. They said the credit was good until 4/28/22. I was in the process of lining up another cruise, but due to a personal emergency, I asked Viking to extend the expiration date. Even one month would help. They refused and said they could not. No real reason given. And they said I only really had until 4/27/22 to use it.

Note that the 2020 cruise I originally booked was cancelled by Viking in August 2020, and everyone, except me, was given a credit voucher for 125% of the cruise price. I was told that if I had that voucher, they would have extended the due date. But not the kind of voucher they gave me.

Also note that Viking has cancelled many of their cruises over the last 2 years and they are still not fully operational.

I am only asking for an extension of the expiration date.
Desired outcome: Extend the expiration date of the credit voucher at least one month.
This review was chosen algorithmically as the most valued customer feedback.
I am writing regarding multiple complaints I have regarding my trip on the Rhine Getaway starting in Basel, Switzerland and ending in Amsterdam from April 3-April 10. Although the cruise was in every way a delight, we also booked an extension to Amsterdam and The Hague. Even though we tested each day for COVID on the cruise, we did not test the day we...
Read full review of Viking River Cruises
Viking River Cruises
-
Future Cruise Voucher - on Viking Ullur 14/10/20 ex Budapest
Unfortunately our credit vouchers are due to expire on 22/05/2022 and as we live in WA Australia our borders have only just opened so have not been able to plan a trip until now. My husband is now 85 and will not be able to obtain travel insurance so I feel that our "non refundable" deposit should be refunded as we have been caught up in circumstances beyond our control.
Desired outcome: refund of deposit.
This review was chosen algorithmically as the most valued customer feedback.
Our Viking Danube River Cruise scheduled for April 13-25, 2022, including extensions in Budapest and Prague, was interrupted when my husband tested positive for Covid, I tested negative. The test was conducted on board, 5 days into the cruise (about half way through the entire trip. Results were disclosed to us under embarrassing circumstances and we were...
Read full review of Viking River Cruises
This review was chosen algorithmically as the most valued customer feedback.
James and Terri-Jean Brown Booking #6409583 We had booked a tour back in 2019 and paid for the entire trip which was to be taken in April 2020. Needless to say, that trip was cancelled because of covid as well as the trip in 2021. We opted to let you keep the money we had paid for a certificate of 125% of what was paid. I booked for the 2022 trip of Tulip...
Read full review of Viking River Cruises
Viking River Cruises
-
Risk Free Booking
I filed the following complaint online: I have been in tears ever since I hung up from Viking. I thought this was going to be a trip of a lifetime and now I am dreading it. I have over $1000 in vouchers that I cannot use and was advised they cannot be moved to my sister's account. I never imagined we'd be treated this way. I have prepaid tips, purchased alcohol packages, booked the most expensive excursions and cannot spend it all. Your "Risk-Free" option is anything but. No room upgrades are available. Booking airline through Viking was not an option as we had "Covid" airline credits we had to use before the end of the year. We don't have the time to extend our vacation. We are not the kind of people that can afford to lose $1000. We've worked hard all our lives so we'd one day be able to travel... now this trip is ruined.

Viking Response: We are so sorry for your frustration and I want to make a few suggestions.

1. Please continue checking for additional shore excursions

2. If you are unable to spend the additional funds, please contact our Customer Relations department when you return from our trip and see if they will assist you.

Once again, my sincerest apologies. Please let me know if I may assist you further.

Best Regards,

Patricia Twigg

Guest Services Department

This needs to be resolved before the cruise. I want to enjoy my cruise but this situation is eating me alive. I've been keeping this from my husband but eventually it will be discovered and he will kill me. I assured him we paid in full and received a 3% discount and a "risk free" guarantee on our reservation. What was the point. We will lose far more money that we saved by paying in full. It just feels wrong? Your customers shouldn't be treated this way. I booked in good faith with Viking and I would like the same courtesy in return. Please have mercy and reconsider your position on a refund of unspent (unspendable) vouchers. Please.
Desired outcome: Please have mercy and reconsider your position on a refund of unspent (unspendable) vouchers. Please.
May 02, 2022
12:08 pm EDT
Based on other Viking comments on this site, I am sad to discover my complaint is very common. It's been two weeks since expressing my dilemma with no response. I am truly devastated!
Viking River Cruises
-
Viking air service
I have never had so many delays in contacting a company about a flight problem. One that was created by Viking Air! I have waited over an hour for three days in a row. When I finally get someone to talk to they are put on hold by their supervisor. And it is a simple change, One Delta flight earlier to avoid an illegal 45 minute transfer at Atlanta. This is the worst experience I have had, and I will never again, never, use Viking Air and may never use Viking. Period.
Desired outcome: Change my flight and pick me up when ever - if - I arrive in Stockholm.
Viking River Cruises
-
trip credit
My wife and I booked "the West Indies Explorer" sailing January 2, 2022 on the Viking Sea. We were met at the San Juan airport by a Viking representative, along with two other couples and a single man who was joining his parents on board. One of the other couples, the single man (and his parents), and my wife subsequently got Omicron. My wife and I were isolated and quarantined, on January 5th, the second day at sea. We were confined to separate cabins, with no human contact, for the remainder of the cruise. A total of seven days. I received partial reimbursement from my travel insurance company and then vouchers from Viking for only two days. My complaint is that my wife and I should receive vouchers equivalent to those given to persons who did not have trip insurance (ie. for the days we were isolated/quarantined) . We should not be penalized for having the foresight to purchase travel insurance.
Desired outcome: Voucher credit for the length of time we were confined.
This review was chosen algorithmically as the most valued customer feedback.
My wife and I have just returned from the Rhine getaway. (5-12 April, Basal to Amsterdam on the Viking Hermod - rooms 110, 111, 112, 113). I booked as a party of eight for April 2021. Understandably this was cancelled. We rebooked for this April and we were informed we would have an extra 25% loyalty voucher applied to our rooms. This turned out not to be...
Read full review of Viking River Cruises
We are here to help
16 years' experience in successful complaint resolution
Each complaint is handled individually by highly qualified experts
Honest and unbiased reviews
Last but not least, all our services are absolutely free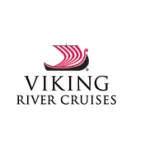 Viking River Cruises contacts
Viking River Cruises representative

Viking River Cruises