Viking River Cruises complaints
433
This review was chosen algorithmically as the most valued customer feedback.
I am a travel agent with AAA and have done a large amount of business with Viking over my 10+ years. I dont know what is going on over there but agents are giving out incorrect information and then not honoring what is being told. On March 24 2022, my clients (Ronald Reed) and I got an email stating that their cruise to Kiev had been cancelled for a 3rd...
Read full review of Viking River Cruises
Viking River Cruises
-
Physical Catalogs via USPS
I never subscribed to your catalog. Nowhere on your website do you list a way to be removed from your physical mailings. Unwanted paper mail is terrible for the environment, you should stop sending these out unsolicited and make it easier for people that do get them by mistake to opt out.

I will never take a cruise with your company because of this deceitful and wasteful marketing policy.
Desired outcome: List a way to be removed from paper mailings on your website, other companies provide such a service.
Viking River Cruises
-
Viking Air: Buyer Beware
Our 2 groups, including an elderly handicapped woman, her able-bodied son, myself, and a nurse, booked a Mediterranean Sojourn cruise with Viking.

Due to unforeseen circumstances, we had to move our cruise date. When this change was made, we were forced to pay an extra $4k, only to be told we no longer had the tier of suites we originally paid for, and had instead been moved across the boat into suites with no view. Sleezy to charge more for less.

Later we find out that Viking Air failed to book the 2 parties on the same flight, as originally agreed upon, leaving the disabled woman in our party separate from her son and the nurse in our party. Especially egregious on such a long and taxing international flight. After asking to switch flights, and after a 30 minute phone call, Viking told the woman in our party there was nothing we could do, unless we shell out an additional $350 per ticket. Why pay them to fix their own mistake.

So I called them. After a nearly hour long, heated, extremely condescending phone call with a Viking Air Supervisor (during which she blamed their customer service department, claimed Viking had done nothing wrong, and hung up on me) they finally relented and "absorbed the cost to change flights," only to tell me that I owed them $234 to cover the fare difference. Which they then covertly charged me twice (probably hoping I wouldn't notice.)

Unprofessional, condescending customer service, sleezy business practices, and preying upon customers with disabilities is not a business I want anything to do with. And you bet we will be warning others against such an oily, predatory company.

It is a shame that this will be our first and last Viking cruise. On a trip costing us more than $44,000 they have lost any future business with us over this $234 (or rather, attempted $468). This was the straw that broke the camel's back. Another swindled customer put it perfectly: they are stepping over dollars to pick up dimes.

Let the buyer beware.
Viking River Cruises
-
April 2022 canadian discovery cruise
My husband and I booked a cruise on the Viking Octantis called Canadian Discovery. We booked the cruise in November 2020 because of the many varied and interesting included excursions. We have been waiting anxiously to book these excursions but were told there was a delay in scheduling the excursions. We were told we would receive an email when excursions were available for booking. On March 24 I logged into our account and not only were there excursions available for booking but almost all of them were at additional cost. Most of the excursions we were excited about are no longer "included" but considered optional now. This is very disappointing and a case of false advertising. After several chats with customer service we were told Viking only guarantees one included excursion per port. However the Viking website was misleading and false. I have been an avid Viking cruiser for several years and am extremely disappointed in this type of scam.
Desired outcome: Cruise voucher for a different cruise or partial refund for excursion changes
Viking River Cruises
-
Expedition Cruise - Canadian Discovery April 2022
We booked this expedition cruise a long time ago based on information provided by Viking at the time. I quote " Viking offers a variety of excursions, virtually all included in your cruise fare, from RIB sailings and zodiac landings to tranquil kayak outings and underwater submarine dives. Hike through magnificent landscapes and access remote areas, all led by an experienced team of experts skilled in operating in rugged and polar environments. Or try a unique experience with one of our exclusive, limited-capacity optional excursions."

I have pictures of all the pages pf the shore excursions that were included when we booked the cruise and up to today. I notice that today your website has been changed. All of the tours were "included" in our fare and we expect what we contracted for. Now they want money for most of the tours. This is false advertising.

I have photos of the original tours on your website on another device if you want them.
Desired outcome: We want tours to be included in our cruise fare as you sold it to us. I can be contacted at [email protected]
Viking River Cruises
-
Risk Free Guarantee isn't Risk Free!
My wife and I booked a Viking river cruise for June 2022. In January of this year we decided to postpone it to 2023 due to Covid. We contacted Viking and told them we wanted to use our Risk Free Guarantee, so they gave us vouchers, which we then used to book the June 2023 cruise. I subsequently discovered that this means we don't have any trip cancellation insurance because the new cruise was paid for with vouchers. This was never explained to us when we cancelled the 2022 cruise or when we booked the 2023 cruise or when they sold us trip insurance.

My concern is that if we have to cancel the 2023 cruise for any covered reason we will get $0 back and we paid $11,517 for the cruise. I've spoken with 2 customer service reps and 2 supervisors and none of them seem to care, and their only answer is "this is how vouchers work", like we're supposed to know that. When I questioned why I was sold trip insurance they say that "trip insurance covers other things besides cancellation", which is true but cancellation is a big part of what the trip insurance documents state they cover. They also say they cover 100% of the cost of the trip, with no mention of how it was paid for.

We also discovered that we could have just changed our cruise dates instead of using the Risk Free Guarantee, which would have avoided this whole problem. We had no idea we had that option since it doesn't seem to be documented anywhere. If we had known that we would have definitely done that.

Viking clearly is being very deceptive with these vouchers.

Please help!
Desired outcome: I would like Trip Insurance that covers my original payment of $11,517.
Viking River Cruises
-
Customer Service Representative
On March 21, 2022, I called to inquire about an excursion on my extension. I have booked an extension three days prior to arriving on the river boat in Paris. The representative, was rude and insisted with a smirk that there are no excursions with extensions. I informed her that I've been traveling with Viking for five years and there have always been excursions offered with the extensions, to check. I was trying to inquire about an excursion I saw on the website, but was no longer posted. I wanted to know if it was offered, no longer available and/or sold out. This representative told me not to be rude. I informed her she was being rude and not helpful. I asked if there was to be a customer survey after our call or could I have her name, she laughed and hung up!

Viking has always had the most helpful and professional representatives, this was a shock! I have never encountered anyone as rude, unhelpful, almost willing to try to be arrogant and obnoxious with the smirking and laughing. I never got my question answered. Where is Viking getting these rude people! I pay way too much to be treated with so much disrespect.

* On a positive note, I did call back and spoke to a really nice and extremely helpful representative, who was able to answer my question and offered his email, should I have any other questions in the future. This is exactly how Viking is and should be! The rude representative should be dismissed because Viking should not want them representing their outstanding company. I am booked on my third river cruise with them and had the pleasure of my first Viking Ocean Cruise last year.

To reiterate, I have never dealt with a rude representative for Viking. Shame on Viking for having someone like her answer calls, when she had no knowledge about Vikings excursions for pre extensions and how to be polite and resourceful.
Desired outcome: An apology, to know Viking stands by their reputation of being helpful and customer service oriented.
Viking River Cruises
-
Viking Future Cruise Voucher
On January 23, 2021 my wife and I paid Viking Cruises $21,072.86 for a Mekong River cruise, with a cruise date of February, 2022 with Vikings Risk-Free Guarantee. Due to Covid concerns in SE Asia we cancelled the cruise in October 2021 and we each received a voucher for $10,536.43. In November, 2021 we booked a Viking cruise through the Panama Canal using the vouchers. The problem is that the cost of the Panama Canal cruise was around $5,000 each and Vikings policy is the unused portion of their vouchers is lost. So my wife and I each paid for a $5,000 cruise with a $10,000 future cruise voucher and Viking is keeping the remaining "unused" $5,000. The Viking representative that I talked with in November to apply our vouchers to the Panama cruise did not inform me about losing the unused balance of the vouchers.

I called Viking customer relations on February 25, 2022 to inquire about the unused balance of our vouchers and spoke with an agent who stated "Vikings mistake and the the $10,536.43 vouchers should have been spilt in half and my wife and I each should have been issued two vouchers of about $5,500 ." The customer relations agent stated Viking needed time to review my request and he would contact in a few days. On Monday, February 28, the agent called and said Viking was willing to issue vouchers of one half of the amount of "overage". Viking trying to keep more than $5,000 of our money. The agent also said that I could have asked for the $10,536.43 vouchers to be split in half. How was I supposed to know that?

Viking Cruises used their advertised Risk-Free Guarantee to entice us to pay a very large amount of money in advance. In the information for the Risk-Free Guarantee there was no mention that vouchers could only be used for one trip.

Also, the Booking Terms and Conditions and the Passenger Ticket Contract did not have any statement on travel vouchers.

My wife and I feel we should be issued vouchers for the full unused balance. We paid for the Mekong River cruise cruise in advance in good faith and believed Vikings Risk-Free Guarantee.

All we are asking is for Viking to let us use the money we gave them for a future cruise. We paid Viking in advance when they were having to cancel cruises and needed the cash flow, now we are asking that Viking return the favor and let us use the money we gave them. We are senior citizens and feel Viking Cruises is trying to take advantage of us. It is very shortsighted for Viking to steal our money when they could make a lot more from us in profit if we were happy loyal customers.
Desired outcome: Our desired outcome is for Viking Cruises, in the principle of fairness and customer service, to issue us Future Cruise Vouchers for the full unused amount.
This review was chosen algorithmically as the most valued customer feedback.
In June of 2020 we, along with friends(two couples) booked and paid for the Grand European River Cruise to sail in June of 2021. In April of 2021 we were notified by Viking that our cruise was cancelled due to Covid. We were offered vouchers for 125% of the value to rebook for 2022 which we did. In late 2021 we learned of your Covid restrictions requiring...
Read full review of Viking River Cruises
This review was chosen algorithmically as the most valued customer feedback.
In 2019 my husband and I booked the Viking Homelands Cruise and it was cancelled by Viking in 2020 due to the Pandemic. No complaints. We received a cash refund. We immediately booked a 2020 cruise but we cancelled in plenty of time and also received a full refund. In 2021, I booked a Viking Homelands cruise from 7/24/22 to 8/13/22, including the Iceland...
Read full review of Viking River Cruises
Viking River Cruises
-
Viking river cruise voucher
A group of 4 couples booked the Danube Waltz cruise in March, 2019 for a late May 2020 departure. Due to COVID, it was cancelled by Viking. Did we want to reschedule? Sure, we did, and we picked the same cruise for the same week in 2021. Viking again cancelled the cruise due to COVID, which was understandable. We were contacted shortly thereafter about rebooking a third time. Some of us were uncertain at that point; we are all almost 70 years old, and several of us have developed health concerns in the past few years. We were told that if we wanted our money back, we could do that, or, behind the other door, we could receive a voucher for 125% of what we had originally paid, and we had 24 months to rebook. We understood that if we wanted a refund, it was not the 125% We were told this was a "risk-free guarantee" and that we could cancel this trip up to 24 hours in advance of the cruise departure. We are 8 intelligent people with some travelling experience. In fact, this sounded perfect for our group, due to age, health and world situations, right? So, we rescheduled for May 2022. Fast forward to Feb. 2022, and the Russians have just invaded Ukraine. We do not feel comfortable being that close to what is now a war zone, and the frequent COVID testing, although perhaps understandable is, off-putting. I understand that COVID has wreaked havoc on Viking's business, but clearly many of us have been victims of the classic bait and switch tactic. The wording and meaning of "voucher" has been tossed around by Viking representatives to now imply that those of us who agreed to let Viking "keep" our thousands of dollars for 3 years were informed up front that by doing such, we'd lose the opportunity to ever be refunded. In fact, that is not what we were told. That is why it was a risk-free guarantee.

Viking cruisers are primarily an older population, and I believe the company is counting on them to remain afloat. That is simply bad business.

Booking numbers #5493369(2019), #6002348 (2020) and #6256885 (2021).
Desired outcome: Refund of funds we paid early in 2019 due to the understanding that was explained in 2020 and 2021.
Viking River Cruises
-
Scheduled air flight change cost $350 each to change our final destination because of health issue
I have been a repeat, loyal Viking customer over several years. On this upcoming trip to Greece in April, I was flying from orlando fl to greece, but returning to VT. Because I am under drs care for surgery on my leg and need to return to FL after trip to see the Dr again before I go to VT for summer, I requested a change to my last connection from VT to FL. Because of some contractual problem, Viking would charge us $350 each extra for this change. The actual price for this American Airlines is $156 each! Very disappointed in Viking. It will be cheaper for me to make our own change! I think Viking should be more flexible and customer friendly. So disappointed in them. Hope something better is done for us.
Desired outcome: change our last connecting flight to Orlando FL without a charge.
Viking River Cruises
-
viking refund
several of my friends all booked a cruise for Paris and several other places and then covid hit the world, Viking cancelled this cruise in 2020 we were issued travel vouchers because we were looking to go on this trip, next trip was scheduled for August 14-24 2021 , my husband suddenly passed away with a massive heart attack on August 5th 2021 I advised Viking of this and also that i was not able to travel, again, Viking told me that they would issue travel vouchers , I tried again to tell them my husband was deceased and i would not be able to travel, they told me to contact TripMate , which i did they said that they were not going to issue a refund because i took the travel vouchers, Viking has been very underhanded about the whole situation, I can't afford to just hand them over $11,000.00 , bottom line, Viking does not explain their underhanded business practices when they want all their money upfront, it is not only a heartbreaking situation that i lost my husband but now i have to deal with this please help me get this resolved,
Desired outcome: please refund
The complaint has been investigated and resolved to the customer's satisfaction.
Viking River Cruises has left an official reply on this complaint.
Viking River Cruises
-
River cruise refund
In January of this year I booked a river cruise for September 2023 with Viking. Earlier this week, a personal matter arose and I had to cancel. I sent my rep at Viking an email explaining the situation and asking for a refund under their published terms , full price less $100 per passenger , as stated in the terms. She replied that I would be receiving approximately $300 instead of the approximately $1,800 I expected.

My Viking rep explained that the trip protection insurance, $1,600, was paid for in full from the deposit and the refund , less a $300 cancellation fee, would be sent within 30 days. When I saw this, I emailed my Viking rep in an attempt to reschedule but she said the cruise had already been cancelled when she saw my email and management would not consider reinstating it.

No where in the 19 pages of ticketing documentation is it clearly spelled out that the insurance is treated as a separate item. The cancellation fee schedule makes no mention of charges or costs that are not eligible for refund upon request. The only invoice I received from Viking had all of the charges detailed , including insurance, which I feel should be refunded as well. My reasoning is that it is not clearly excluded from being refunded and is listed on the invoice as part of the total cost to the customer. As of today, we're 20 months from the planned cruise date so this isn't a matter of a last minute change.

Be extremely careful in dealing with these folks . They will wave the agreement in your face and are not flexible at all nor do they understand customer service. Just an oily bunch, they don't understand customer relationships, just transactions. They are stepping over dollars to pick up nickels.
Desired outcome: Refund of the full deposit paid, less the posted cancellation fee of $100 per passenger.
Resolved
The complaint has been investigated and resolved to the customer's satisfaction.
Viking River Cruises
-
Viking Ocean Cruise changed COVID vaccination policy; Booking #6594614
My husband and I are scheduled for a Mediterranean cruise departing Athens April 30, 2022. We were informed via email on Jan 25, 2022 that we must now have the booster vaccination in order to sail. At the time we booked and paid for the cruise, there was no booster requirement. If there had been, we would not have booked the cruise. We booked the cruise while we were on a thoroughly enjoyable Panama Canal cruise in Nov 2021. We took 2 Viking cruises in 2021 and were anticipating our third.

We were informed of the COVID vaccination change less than 120 days prior to departure so could not give written notice of cancellation to accrue the least stringent cancellation fee. Both my husband and I have called Viking reservations and have both been told that our options are 1) to cancel now with a 50% cancellation fee and file a reimbursement claim with travel insurance or 2) get a voucher which will be good for 24 months.

Viking changed the requirements after we had paid our money in good faith and will not consider our suggested solutions 1) grandfathering us for the cruise since we booked pre-booster requirement, 2) accepting natural immunity since we have both had COVID or 3) giving us a full refund.
Desired outcome: 1) grandfather us for the cruise since we booked pre-booster requirement 2) accept natural immunity since we have both had COVID 3) give us a full refund
This review was chosen algorithmically as the most valued customer feedback.
We booked a cruise in 2019, paid in full by June 2019, for a 2020 river cruise. The cruise was cancelled due to Covid. I called to see what the status was and was told that I missed the cut off date, a email was sent to me about the cancellation. I NEVER RECEIVED AN EMAIL! We were told that we could rebook and would receive 25 percent more in "Vouchers". We...
Read full review of Viking River Cruises
Viking River Cruises
-
viking refund
we had a cruise booked for 2020 and Viking cancelled the cruise because of covid, they issued travel vouchers, i also purchased the travel plan protection , we booked another cruise for August 14 thru the 24 and even paid for extra days in Paris, my husband passed away on August 5th 2021 and i sent Viking documentation to that effect, they sent me a e-mail that my vouchers had no monetary value, i then contacted the tripmate plan , got a e-mail from them 02-18-2022 after several months and calls , they informed me that they were closing the case and there was NO refund due, if death is not a reason for refund please let me know what is and also the plan plainly states that a refune will be paid in the event of death, this is already an emotional issue and Viking and Tripmate are making it worse, Tripmate is the protection plan company .
Viking River Cruises
-
Refund by Viking Cruises
I booked an Alaska cruise in 2020 for June 2022. I was sent an itinerary and a "Risk-free Guarantee". I called viking in Feb 2022, 104 days before sailing. Due to circumstances, I needed to cancel the booking. I was told that I would receive either a voucher good on another cruise or a 20% penalty. I would be unable to use the voucher and had to accept the penalty.

The cancelation penalty was NEVER mentioned by the agent during booking.

This is theft by viking cruise line.
Desired outcome: I want the 20% penalty refunded!
The complaint has been investigated and resolved to the customer's satisfaction.
Viking River Cruises has left an official reply on this complaint.
Viking River Cruises
-
Will not refund
We booked the Rhine river cruise in 2019, for a 2020 trip. In 2020 my husband was diagnosed with stage 2 cancer with a 90% cure rate. The cruise was rescheduled for 2021 due to covid. We asked for our money back then but were talked into the voucher because Viking said it will take two years to get a refund so just reschedule your trip with a voucher. My husband's cure rate was 90% and we had every intention of taking the cruise so we agreed. We also purchased their trip insurance two times, once in 2019 and also in 2020. The 2021 cruise was also cancelled due to covid by viking. Again we purchased the insurance. In early 2021 my huusband's cancer went to stage 4, so much for 90% cure! We asked for our money back and were told we couldn't have it because we took the voucher. The voucher that they talked us into because they said we wouldn't get our money back for "two years anyway". In December 2021, my husband's kidneys started being attacked by the keytruda infusions that he is on for the cancer. AT that point his oncologist said you cannot travel especially out of the US, due to your cancer and now the kidneys. Viking will not give us our money back. They told me to file an insurance claim, which I have done but now I am seeing people that say the ins co won't refund it either.
Desired outcome: I want our money refunded. WE need this money for medical bills and prescriptions. It is outrageous to treat people this way. You pay for goods and never receive them so their position is too bad we are keeping your money!
Resolved
The complaint has been investigated and resolved to the customer's satisfaction.
The complaint has been investigated and resolved to the customer's satisfaction.
Viking River Cruises has left an official reply on this complaint.
This review was chosen algorithmically as the most valued customer feedback.
It appears that alot of us were intentionally deceived by Viking for the purpose of minimizing customer refunds. As the pandemic was in its early stages, Viking offered nervous customers a chance to postpone their trips and receive a voucher. Then, ten days later after numerous scared people took the offer, Viking then offered a full refund, except to those...
Read full review of Viking River Cruises
We are here to help
16 years' experience in successful complaint resolution
Each complaint is handled individually by highly qualified experts
Honest and unbiased reviews
Last but not least, all our services are absolutely free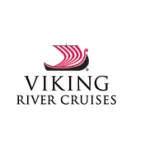 Viking River Cruises contacts
Viking River Cruises representative

Viking River Cruises