This review was chosen algorithmically as the most valued customer feedback.
A shipment arrived via a UPS truck that we ordered. Our 85 pound black Lab was outside at the time. When my wife heard the truck she went outside in order to see where the dog was. Unfortunately, the truck was resting on top the dog. My wife screamed and beat on the door to get the driver to move the truck. They lifted the dog into the car and rushed her to...
Read full review
The complaint has been investigated and resolved to the customer's satisfaction.
UPS
-
worst customer service award goes to ups!
So I needed a package shipped next day, a car part - crucial to making a $6000 sale. I paid $50 to have it sent next day. They had the proper address and my cell phone number. I was told the time to expect the package by, and it required signature. I waited patiently and no package, not even a note on the mailbox. There was a note on another mail box from Canada Post, but all morning nothing from UPS. The next day when it didn't arrive again, I called customer service to track it. While I was on hold, I received an email from a previous employer dating back two years, that he had received my shipment. Odd? It was a good thing I am friends with this previous employer! I continued with my UPS call and they confirmed my package had been delivered to a different address then specified. The reason was that the delivered said he could not get in the building. Well the Canada Post delivery person did not seem to have a problem . I asked why they didn't call my cell phone - they asked me my cell number for a reason, you would think they would use it. "Oh. no" said my UPS customer service phone agent, "they don't carry cell phones." Are you kidding me? A phone seems like it would be a useful tool of a delivery person? I can think of a number of reasons they would need one! What if they vehicle breaks down even? So the third day after my package should have arrived, because I did pay for "next day", I went to the office of my previous employer and picked it up. They sent it there because the deliver is suppose to research any previous shipping addresses and use them as a last resort. Seriously, a phone call could have solved everything. So I spent hours on customer service and told my story repeatedly to about 6 or 7 UPS phone reps till one was finally the right person. I received a credit of $100 - good for only packages being shipped out. I don't ship out many packages, but coincidently had a couple I could use toward this - still under $100, but more than my original $50 next day cost. I did try to have some sort of reimbursement, but no go, so I agreed to the $100 credit - I didn't have much choice. Then I drove myself to the location of my package and picked it up myself. It's been a month and I had a $20 shipment to make that I could finally use toward the credit. I called the number given by the credit agent. I gave my case number to the UPS phone rep and she recognized my $100 credit. I told her that the woman who issued it said to call and a truck would be sent to pick up my package. She said "no, you have to go to the nearest UPS store and send it, then call us back with the receipt." Again, I don't ship things often, and went yesterday to the store and paid by VISA as I understood from my last phone call to UPS. Today I called with my receipt in hand, and was transferred a few times, same as before. I asked spoke to two management people who said that their rep misinformed, and basically I was SOL. I would not have sent this package had I not had the credit. I am out of work and could honestly have used that $22.62 toward food. I am still trying to resolve this issue, as I did what the UPS rep told me to do by going to the store. I don't see it being difficult to reimburse my VISA as proper customer service the $22.62, and apply it to my credit. UPS has made it a whole ### storm. My blood had finally stopped boiling from the $50 shipment issue and now I have another one. All they were going to do is add $20 credit to my $100 so it would now be $120 of UPS shipments, that I would not use by their expiry date. All I wanted is for the to subtract the $20 from the $100 so I would be left with roughly $80. Simple stuff.
Resolved
The complaint has been investigated and resolved to the customer's satisfaction.
UPS
-
destroyed package insured for 500.00 and havent paid me for it
In Oct 2010, I sent a retirement shadow box seachest to a fellow Chief Petty Officer in the Navy, I insured it for $500.00 and shipped to Washington state, tracking # 1ZW8434Y0334424845. When he received it he could tell by the condition of the shipping box that it had been destroyed. We followed all the claims process to get reimbursed for it and still to this day have not received anything. This retirement box was made of special wood from his grandfathers seachest, and contained a his fathers burial flag. It has been 5 months and I havent heard anything!
The complaint has been investigated and resolved to the customer's satisfaction.
UPS
-
theft
I received my package with several items missing from the box. UPS claims that the items inside were damaged because of a broken bottle of luiquid and therefore removed unauthorized bottles of liquor; however they also removed other items which were said to have been damaged. This is not the case because there were also a paperback book and some cotton twine in the same package which were dry and did not smell. It is obvious that someone at UPS decided to use the excuse of damaged goods as a means to pilfer items in the shipment.
By exercised their right to remove the two bottles of liquor, they did not have a valid reason for stealing other items as well. UPS failed to follow their own procedure that they would return the remaining items to the shipper when they removed the discrepant items.
UPS = United pilfer service?
Resolved
The complaint has been investigated and resolved to the customer's satisfaction.
UPS
-
ups drivers
UPS drivers are the worst people to try and get a package deliever, they are also liers of the time they come if they even show up at all. Their so- called supervisors do nothing to help you when it is not your fault . And I'm sick of it. I order equipment need for my work on 3/5/11 it was deliver the first time on 3/9/11 okay I was not home on this deliver time. However, a note was left next time deliver would be on 3/10/11 at 2:00pm okay the driver comes at 10:30am I was not home I had to take my son to school, I called to UPS only to be told yes a time was check on the paper for 2pm but if the driver is in the area he can come before the time. Bull****! So another note was left this time saying after five, I was home ALL DAY LONG and guess what NO DRIVER EVER EVER EVER CAME! So I called UPS and was told the driver said he came at 6:38pm LIER! So I had to go and get my package and drive very very far from were I live. The UPS driver that service my area is a nd on going problem for alot of us around were I live we have complaint over and over about him and yet he is still here. SO AS OF 3/11/11 I'M DONE WITH UPS FOR EVER I WILL TAKE MY SERVICE ELSE WHERE!
I'm sorry to hear you also had a bad experience with UPS. And I to called them and told them what happen and nothing happen. The driver in my area is not a new driver and their is police cameras on the street lights, my area does have a little drug dealers in the parks problem. So maybe that could be ture, but he still lied when he said he came at 6:38pm and no one was home, like you I was here all day. And like you said unless there is no other way for me to get a package delivered but with UPS I'm done with them for GOOD! iT SEEMS TO ME THEIR DRIVERS CAN DO NO WRONG AND THE CUSTOMERS ARE ALWAYS WRONG!
First off all the package was important for my work at home, Second of all the first time it was deliver I didn't know what time it would be here the company couldn't not tell me that only that UPS would be delivering it, Next I have a special need child that I had to get from school when the first time they came SO YOU ARE DAMN RIGHT MY CHILD WILL ALWAYS COME FIRST! hOWEVER ON THE OTHER ATTEMPTS i WAS HOME AND HE NEVER CAME SO WHO ###ING FAULT WAS THAT!
UPS
-
driver lies about delivery
Honestly, every single time I have an issue with a delivery service it's with UPS. This week I was supposed to receive a package from Amazon. I received a notice on Tuesday that they tried to make an attempt and would come back Wednesday. I had people waiting for UPS on Wednesday. They never showed up. I called them later and they said the driver tried to make an attempt in the afternoon. I called customer service and told them the driver never came. They contacted the service center that told me the driver said "There was construction in the area". There was no construction. They said they would call me back to make future arrangements. They never called me back. Then I called on Thursday to have them deliver the package to my neighbors house in the back. They never called me back. The driver didn't deliver the package again. I called them, The driver said "There was no house number and couldn't knock on every door". Are we even talking about the same house? There's one door in the front with a house number. I told them I didn't want to deal with the BS and said I would just pick up the package. The customer service rep said I couldn't. I finally got a supervisor that made the arrangements.

FYI: My roommate that works for the post office told me that UPS and FedEX contract USPS to deliver the mail sometimes. I would just go with USPS.
UPS
-
late delivery
I recieved package by ups that were a week a half late. i recieved a second package sent to me, and was assured that the delivery would be on friday but instead still not recievd. one package was rerouted through the same delivery port. i have contacted ups several times regarding the late delivery and all they can offer is an apology. I have also contacted the company who ship the package to me to inform that if any further orders i submit to their company is shopped through ups then i will refused to order from them. I surely do not believe they are to big to be affected by one or several complaints. people should respond appropriately to bad service.
UPS
-
delivery to wrong address
I often order from a few select companies that ship merchandise via UPS. I live in a rural area and have never had a problem in the past with them delvering packages to my front steps / front porch someone is not home. On Friday I receive a call from a neighbor that we have many issues with that I had a package delivered to their house. First off I was not pleased about this as I had given no authorization for UPS to deliver anywhere but my address. Since its a company I order from frequently - the address on the shipping label was correct. I have gotten two different stories from the neighbors - one is they weren't home when the package was left at their address...the second story was that the UPS truck made no effort to even make a delivery to my house. I consider myself lucky to even get my package back from these neighbors. While I do not wish to get anyone in trouble - I also do not wish to have my packages delivered wherever the driver feels like it. There needs to be accountability.
This review was chosen algorithmically as the most valued customer feedback.
I'll never use UPS again - and suggest you don't either as you can't depend on UPS to deliver what they promise - and are paid for. My story: I needed an oil painting to be delivered to a Vancouver Island B.C. address in January 2011. I thought I would use the local UPS store in Kanata, Ontario for the first time (and last time). I took extraordinary...
Read full review
The complaint has been investigated and resolved to the customer's satisfaction.
UPS
-
non-delivery & customer reps abuse
I have used UPS for years and used to think they were pretty reliable. Not anymore. They do not deliver as promised, just charge exhorbitant rates for overnight or 2 day delivery. They don't follow shipper's (the one who's paying those rates!) instructions. I recently sent an urgent package and paid for 2 day airfare so it would arrive at our vacation spot for us to use while there. Sometime after we finally went to dinner (at 6:30) apparently the UPS driver arrived at our very secure condo and decided not to leave the package at the door--although the directions were clearly written in large red letters below the delivery address: LEAVE AT DOOR. He left a note of attempted delivery. What an outrage! If I wanted to receive it the following day it would have cost me $70 less to ship. Now I have paid almost double and have had no use of the items we so sorely needed...among them our food and shoes I need to wear to relieve hip pain. So, we haven't had breakfast in 2 days, and we've had to eat out at restaurants for dinner. When I called to complain I got the run-around from 4 different customers reps who told me it was my fault for not being there and that there "genius" drivers have the right to overide my instructions! These simpletons were rude and obnoxious, and could not seem to understand that delivering it the following day was a double hardship because I might again not be there. When I persisted and asked about filing a claim for a refund, they simply hung up! Each one of them! Is that a new way of doing business? Just for the record, I had dropped off the package at a main UPS depot (not a Mailbox store) and the "Brownie" who signed it in and took all my money assured me that the truck driver would follow my directions and leave it at the door. I intend to pursue the refund--even if I have to go to court. But, one thing's for sure... they've just lost a good customer. It's FEDEX for me from now on.
Resolved
The complaint has been investigated and resolved to the customer's satisfaction.
UPS
-
these idiots don't deliver
First, my package was delayed two days, due to (minimal) weather conditions, in which roads were absolutely drivable, yet UPS decided to delay regardless. It was then undelivered the next day, even though the "tracking" on their awful website said it would be rescheduled for delivery the next day.

At this point it is Saturday, and wow--big surprise--UPS doesn't ship to residential addresses on Saturdays, unlike their competitors! So, I patiently wait until Monday, and the tracking information is STILL not updated.

This is absolutely horrid service, and is completely unacceptable. I will refrain from using UPS in the future and will recommend the same to everyone I know. UPS is a sorry excuse for a shipping company and Federal Express or USPS will undoubtedly provide better service.
The complaint has been investigated and resolved to the customer's satisfaction.
UPS
-
refund policy
Dont even try and get a refund from UPS. They wont pay. UPS GUARANTEES overnight shipment but has about 10 pages of exceptions in terms and conditions that pretty much GUARNATEES that their guarantee doesnt mean jack squat.

I shipped 2 packages out from the same location in florida at the same time, to the same location, both next day air. One package was shipped UPS, the other Fedex. Both shipped to Branson Missourri.

A big winter storm hit the midwest but my packages both made it all the way to Branson where they both got delayed and were not delivered as guaranteed next day air.

I understand the weather prevented them from delivering my packages.

What I dont understand is why on the next day my Fedex Package (shipped same day, same time, same service, same locations) arrived at its destination but the UPS package did NOT.

I checked UPS online tracking, it said my package was "Out for delivery"

I called UPS, they said the Driver got in an accident. I hung up.

I called UPS again, they said they didnt know where my package was and I'd have to contact the Ups store where I shipped it from. I hung up.

I called UPS again, they said the driver determined the roads were to ICY.

I called UPS again, talked to a supervisor, He said the package hadnt even made it to Branson yet and it was still in a sorting facility and He didnt know anything about any driver accident.

? So what were those other people talking about? How was my package delayed again from a driver getting in an accident when my package never even made to that drivers truck?

I get a different answer EVERY time I call UPS. But one anser. NO REFUND! $40.00 down the drain for GUARANTEED NEXT DAY AIR!

THE FEDEX PACKAGE WAS delivered the same day UPS says their packages were undeliverable.

? I just want my money back that I paid for next day air.
Resolved
The complaint has been investigated and resolved to the customer's satisfaction.
UPS
-
horrible service
I ordered a custom rug from CA. I got a telephone call on 1/18/11 to schedule the delivery of the rug. It was scheduled to be delivered via UPS Freight on 1/21/11 between 12-5 PM. HOWEVER, because the rug weighs 99 lbs, UPS demanded that someone help the driver carry the rug from the truck to the FRONT of our home. My husband took the day off on Friday, 1/21/11 for that specific reason. At 4:30 p.m., since I had not received a call from UPS (I specifically requested a call an hour before delivery), I called UPS. I was informed that there was a delay in the Los Angeles terminal and that the rug did not leave L.A. until 1/20/11 so there was no way the rug would be on the east coast (where I live) by 1/21/11. So I asked why no one called me and was informed that "UPS does not do that." "My job is only to schedule the delivery." So, the only other option left to us was to reschedule the delivery.

We rescheduled the delivery for Friday, Jan. 28, 2011 between 4:00 and 6:00 pm. Once again my husband took off from work to give in to UPS' demands. I called UPS Freight at 4:15 p.m. to ascertain that the rug was on its way. The woman said it was "scheduled" to be delivered on that day. I then asked her to please call the driver and make sure the rug was on the truck, keeping in mind our experience the prior week. She assured me that the rug was on the truck. WHAT A LIAR! At 5:45 p.m, on the same day, I called UPS Freight again and spoke with "Chris" who told me in no uncertain terms that the rug "HAS NOT LEFT" for delivery. I then asked him to connect me with his manager. After holding for 17 mins. a female voice came on the phone and I asked if she was the manager. She stated, "I am the Dispatch Manager" and proceeded to tell me the rug had not left their facility due to weather conditions. Now, keep in mind, UPS has had my rug for TWO WEEKS! It doesn't seem like they can deliver the rug to me. FedEx trucks have been driving all over the neighborhood, other UPS trucks have been as well, the mailman in his tiny vehicle has not missed a day in delivering our mail, we have been able to go to work but UPS FREIGHT just can't seem to deliver my rug!

Then, the Dispatch Manager asked me if I could come to pick up the rug. I asked her what sort of vehicle did she think the rug would fit in? She stated, "a pick-up truck." My rug is 19' long WITHOUT the packaging so I would like to know what pick-up truck has a 19' bed. Besides, why does one pay for shipping if UPS suggests that the customer come and pick up their packages themselves.

MOREOVER, when I told her that we had taken off two weeks in a row to accommodate UPS, she said all she could do was reschedule the appointment and that the first delay was in the Los Angeles terminal and I would have to take that up with them! I couldn't believe she said that - it is NOT MY responsibility to figure out what caused the delay at any UPS terminal. That is UPS' responsibility!

Then, I asked why no one called me to let me know the shipment NEVER LEFT the terminal (since it was there for several days) and she told me "We don't have that kind of people." When I asked what that meant, she said, they are short-staffed and that's not what they do.

Long and short, I don't know if I'll get my rug.

I'll post this on my FB page and let everyone know what a horrible experience this has been with UPS Freight. I can assure you, my husband's company will NOT use UPS from now on and I will discourage everyone I know from doing so.

The attitude of the folks in their customer service department needs a total readjustment. Most companies bend over backwards to rectify their errors - NOT UPS!
The complaint has been investigated and resolved to the customer's satisfaction.
UPS
-
unfair billing and customs charges
UPS is a shipping company that charges excessive rates on Brokerage and other customs related charges. I always request shippers from the U.S. NOT to ship with UPS as I would rather support a company whose rates are at least more competitive. An example: my recent shipper/supplier from US shipped with UPS - I paid a clearance fee AND a bond fee totalling $80.35, where the same product would have cleared at $46.96 with Fedex. Their latest scam with me was that they split the single shipment (3 pkgs) into 3 separate deliveries and charged SEPARATELY for the brokerage totalling $188.25. Thats over a $100 more than their own inflated cost should have been. My complaint resulted in an adjustment - with an ADDITIONAL charge of $15.00 for adjusting the invoice. Deplorable!
Resolved
The complaint has been investigated and resolved to the customer's satisfaction.
The complaint has been investigated and resolved to the customer's satisfaction.
This review was chosen algorithmically as the most valued customer feedback.
It takes a lot for me to take time out of my busy schedule to write a complaint but I can't let this go. I've been out of town for over a month on winter break (I go to school at Cornell University) only to return to see that three delivery attempts on a signature-required package was made when I was gone. Now, after three unsuccessful delivery attempt...
Read full review
This review was chosen algorithmically as the most valued customer feedback.
I went to UPS store location at 2900 steel avenue west, vaughan, ON L4K3S2, CANADA on 10/12/10 to parcel my two bags to USA. My experience was very strange. The guy who was labeling my bags with my name and information had put one big label to first bag and one small label to my second bag. I asked him why did he put small label to my second bag instead my...
Read full review
The complaint has been investigated and resolved to the customer's satisfaction.
UPS
-
destruction of propety
I shipped a Beautiful Bicycle which was destroyed by UPS over Christmas. This Claim was denied by UPS. They say a bicycle box is not strong enough to hold bicycles. The used bicycle shipping box was perfect when it was shipped.

No box could withstand the forces UPS put on this box. It was likely dropped several times on the end, despite the up arrows.

This box safely carried a bicycle 13, 000 miles and delivered it in perfect condition. UPS destroyed it in 1200 miles.

Its ironic that Chinese dock workers, and non union persons delivered the first bike halfway around the world without a mark on the box. and those overpaid union pigs at UPS ruined it in a trip to Las Vegas. A simple web search will produce hundreds of damage claims denied for no good reason. They seem to just take the insurance money and deny everything. Check Consumer Affairs about UPS. The dont care how they treat your stuff and wont pay for the damages their indifference causes.

Remember this if you ship a bicycle, your at your own risk, as they will deny the claim.

DO NOT SHIP WITH UPS, unless you dont care about your items

We need a class action suit. They accepted the merchandise as packed and took the insurance money with the item in plain sight.
Resolved
The complaint has been investigated and resolved to the customer's satisfaction.
The complaint has been investigated and resolved to the customer's satisfaction.
UPS
-
inability to deliver
Attempted to have three videotapes delivered to Hartford-Springfield area from Stonington, CT day after storm dumped snow on region. 12-20 inches of snow, but by noon time, the roads were cleared and passable. FedEx is usual carrier we use, but could not find out when they would be picking up, but was told on 800 number that Norwich shipping center was open. Drove there to find it was not open at all. Went to UPS facility in Waterford and they were open, left 3 packages there with promise that their trucks were running to get tapes to destination by next day. Next day comes, no delivery. Turns out their trucks did not roll overnight to move pkgs to distribution centers for Hartford. I went back and took two of the pkgs, leaving a third for Chicopee, MA with assurances it would be delivered next day. I drove the two tapes to Hartford area and personally dropped them off and got refund from UPS. Friday, turns out the last package only made it to West Springfield facility, about 5 miles from final destination, but not on local truck. Adverse weather conditions listed as blame on tracking system. Snow had stopped 48 hours ago and it's been sunny! Can I contact shipping center and go pick it up and deliver it myself? They won't accept incoming calls. No way for national phone ops to contact them, so I have to check back later...any chance of delivery on Saturday. "No, sir, this package wasn't scheduled for Saturday delivery!" Well, duh, I thought 2 days was good enough to go 60 miles! I was okay to drive them myself, but I believed the BS from the customer reps locally and on line and now my program is not going to make it's air time. Think I'm turning to USPS because somehow, beyond imagination, they were out on Wednesday making their rounds despite the "adverse weather." And cheaper, too! I understand there was snow, but I was able to get around with no problem, the roads were open and passable by noon on Wednesday, but both FEDEX and UPS were not willing to go the extra mile. And I'm supposed to depend on them, especially when they don't tell me the true story. Leaves me angry.
Resolved
The complaint has been investigated and resolved to the customer's satisfaction.
The complaint has been investigated and resolved to the customer's satisfaction.
This review was chosen algorithmically as the most valued customer feedback.
My biggest mistake EVER was ordering my entire New Year's Eve outfit 2 days before New Year's Eve and expecting that overnight delivery via UPS would actually work out for me. *sighs* UPS is the WORSE DELIVERY SERVICE. I had 5 packages that were to be delivered via UPS. I placed my orders on Wednesday, December 29, 2010 with Victoria's Secret and...
Read full review
UPS
-
overcharges
I took to UPS Store a keyboard, weight about 5#, Dim about 30" x 10" x 6", for packing (w/50% off coupon packaging) and ground shipped to Lehighton, PA zip 18235. The bill, was $109.33. The more I thought the angrier I became. I've notified the recipient to keep packaging and I will be lodging a complaint w/UPS upper admin, as well as disputing it w/Visa I contacted UPS and got a happy little form letter that the UPS is an independent contractor and UPS can do nothing. I am outraged and will be spreading the word.
We are here to help
16 years' experience in successful complaint resolution
Each complaint is handled individually by highly qualified experts
Honest and unbiased reviews
Last but not least, all our services are absolutely free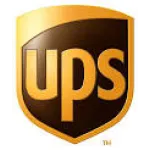 UPS contacts