DHL Express complaints
397
DHL Express
-
Missing parcels/items
We had a large bike bag (with bike inside) and 2 large brown boxes collected on April 11/22 ref: 137830424 for international delivery. The driver was let into the secure entrance for collection of these items. I now have a slip saying 2 of 3 items delivered. Which yes I have 2 brown boxes and NO bike bag/bike. We are now having to request CCTV of the driver collecting items as it appears we now need to prove theft by driver or DHL? How can you lose (lets pretend this is the case as I am still holding out hope) a 3rd large item such as this and then say 2 of 3 items delivered on tracking slip. Canadian side saying the third item has not made it to Canada and not looking like even left UK. No news from UK, just waiting.

Reading all the reviews makes me sick to the stomach that they just lose your stuff all the time and well, its just tough appears to be the response.
Desired outcome: My bike bag with the bike inside delivered to Canada as paid for.
DHL Express
-
3299152135
3299152135 has been in transit 38 days. Stuck in UK customs for a month. DHL could call customs daily and get the parcel back into the dhl system for a delivery but are not interested in helping there customers. 178 dollars was spent on shipping. Says express but whats express about 38 days. Imports dont reply either via email. Terrible service. Email [email protected]
Desired outcome: Deliver the parcel
DHL Express
-
Shipment missing
Hi

My family sent a shipment of medicines from India to me in Sweden. The medicines were for my husband (Naeem Saqib). It was shipped on 30 July 2021 and on 4th August it reached Sweden and we were notified that the shipment cannot be delivered since outside medicines are not allowed in Sweden. They told us that the shipment will be sent back to the shipper. But the shipper never got back the packet and we waited for almost three months and we're told to wait for some more time.

Then we were told that the shipment is not traceable. So, I want to complaint against dhl for misplacing me packet.

Shipment I'd: 6421107114
DHL Express
-
Package delivery
I went to a boston location to drop off a package for delivery to a destination in santo domingo tracking 1161287120 I was told by agent that the package would be on time to final destination before the 21st day of april. This was a very important document going to the us embassy in santo domigo when my wife would receive. Because your company deception we loose our appointment for my children citizenship and our travel plans cancel. I do not apprecite the lack of profesionalism. I will report your company to better bussiness office here in boston. Im a very unhappy customer. I can be reach at your earliest convenience
Desired outcome: REFUND APOLOGY AND PROPR DELIVERY OF MY PACKAGE ON TIME
DHL Express
-
DHL
All over the website DHL talks about privacy and verification, but an envelope with documents that can be used in identity theft sent via DHL with a customs checked sticker already on it was opened twice on route in the same country (USA) and even when making a compliant was told its their right to.. Opened not scanned for an envelope and paperwork - won't trust DHL ever again
Desired outcome: An investigation into why an envelope in their care was opened twice, who opened it - even customs should have no need to open - scanning should have been fine
DHL Express
-
DHL express
My very important international document from China (tracking code is 2834972291) was delivered to the wrong address by the courier of DHL EXPRESS , and there was no telephone contact or doorbell before delivery, and the signature and other supporting documents of the delivery could not be provided.

In addition, DHL's staff had a bad attitude, hung up the customer consultation call for no reason, and did not try to find this document. I said that I could go with the courier to find it, but they were not willing, and directly said that they couldn't do anything. And don't give me any feedback.

My first request is to find this document (this is the most important!), and my second complaint is the irregular behavior of the courier who is responsible for it and the relevant customer service, and they should be punished.
Desired outcome: My first request is to find this document (this is the most important!!), and my second complaint is the irregular behavior of the courier who is responsible for it and the relevant customer service, and they should be punished.
DHL Express
-
Ship the package per our signed contract and fee to the destination in India.
We paid a premium price to ship package number: 8522205322 from Seattle to India starting March 30, 2022 and arriving in India April 4.

As soon as my payment was accepted by DHL the date of destination changed from April 4 to April 11 without cause.

Our package was expedited to a customer who is preparing for a large trade show April 22, 2022. The customer is very upset that DHL has not been responsive to the shipping agreement.

We received email today that the package will be returned to sender without cause. This entire shipping fiasco is entirely unacceptable. We are disputing all charges for this shipment and are filing a complaint with the BBB.
DHL Express
-
1.25IN Telescope Collimator 2INCH Adapter for Reflector Telescope
Order Number: 8138857229837806

Order Time: 2021-09-22 15:44

The order was to be shipped by DHL. Have not received the item yet. No tracking information is available. Time to time I saw the message indicating there is a logistic problem. Then the blue bar started to indicates the product has been delivered. However, there are no step by step progress in the transit of the item, I sent several messages to the company and my messages have not been read yet.

Open dispute does not work. There is a message saying buyer has confirmed delivery and I never received or confirmed.

Mohamed
Desired outcome: Please refund or send me a replacement by a reliable logistic service.
DHL Express
-
DHL premium
I shipped 24 cartons from Germany to the USA between Feb 22 and Feb 24.

Twenty-two of the cartons arrived as of March 25. I tracked the two remaining cartons and they are still in Frankfurt Germany.

Nr. CY 5605 5086 5DE

Nr. CY 5605 5082 5DE

I would like to find out why the cartons are still in Germany?

What I can do to get this problem fixed?

E-mail is the best way to contact me.

e-mail [email protected] or [email protected]

phone +593 969-429-804

It has been over 1 month, let us get this completed.

Kevin
Desired outcome: Completion of shipment.
DHL Express
-
Package on website stated delivered and it was never delivered.
Contact DHL E Commerce Solution because on their website stated my package was delivered but I open my door and I saw no package there. I am told after the driver mark it delivered that I should wait 24 - 48 hours before it gets delivered. This is a problem because I was told I would get the package on the date of 3/26/22 and it was marked delivered at 1:59 pm and nothing was at my doorstep. I don't believe that a customer waiting for a package should have to wait after its marked delivered 24-48 hours later to receive the package/packages.
Desired outcome: I was told by DHL E-Commerce Solution via email i would have to wait 24-48 hours after the package is marked delivered. That makes no sense.
DHL Express
-
DHL/ Delivery Express/Tracking # 6569906685/From The Brass Bee.
I have placed a complaint with one of your reps earlier this evening in regards to my broken fence. I now open my package which contains a wrought iron wreath hanger with a large bumbble bee. THE WING IS BROKEN OFF ONE SIDE and the part that goes over the door is BENT out of shape. This is what the driver use to smash my fence! Because he was not Happy he had to back up the long driveway that we share with our neighbor!
Desired outcome: Cost of my fence, installation of the fence, the wreath hanger bought from THE BRASS BEE.
After speaking to two different people a supervisor would contact me. His name was James. He told me due to the fact I had no camera of proof of the person who did the damage it was my world against the driver. The driver denied doing the damage. The driver put my package on the ground in front of our gate in front of the sign which reads, please leave all packages here Thank You. You are able to walk or ride a lawn mower around the gate posts. The picture he took did not include the stone wall planters, the large boulders and behind the boulders is the white PVC L shaped picket fence. Then the property opens up to a area that could easily park 6 to 8 cars. There is where the problem is. Seeing he could not easily turn around in that area he became angry! So he realized the weight of my package and used it to destroy my white fence. Instead of putting my wrought iron package back on the ground where he took the picture to show his delivery he puts it in the PVC Box with lid for delivers that are small or to prevent them from the weather. Our property and my neighbor are land locked and we are separate from the other 100 homes. No one left that day on the 2/21/22. Let you be the JUDGE! It really is a shame that there our so many nasty people that would consider doing something like this just because he could not turn around his truck.I was told I might be able to recover the $34.00 for my package that came from the UK. But to replace my fence and the other side in order for the fence would match plus labor would be around $300.00 too much money! After reading many complaints from so many others and seeing that they have been in business for 53 years and are not accepted by the Better Business Bureau it would be a waste of time. There is such a saying(there is COMA) you might not see it right away but it does happen! For all of those that really can be so mean and evil. So we need to think of kindness towards each other and make our world a better place! LOVE OUR COUNTRY! LINDA BARTONE.
This review was chosen algorithmically as the most valued customer feedback.
Tracking number: 9609026895 A Graphistudio package has been delivered to the wrong address (I saved the picture they took as a "proof of delivery" which it clearly shows that's not my door. My door is surrounded by red brick walls and the doors itself is dark green) I've been searching for the package for hours, with no luck. No doors in the surrounding...
Read full review
DHL Express
-
customs fee
I live in Switzerland I had purchased an item from Spain to send as a gift to my Turkish relative.

The bill is in Turkish lira but DHL express Istanbul recognised it as English Sterling and charge me over that value.

The sender company shared a new bill to show them the bill is in Turkish lira but DHL express don't accept.

As a customer for a month I am trying to show them with my credit card bill and other files that they made a mistake. But now they are threating me with a law case.
Desired outcome: Charge my customs fee over the original amount of the bill
This review was chosen algorithmically as the most valued customer feedback.
DHL (Norway) was charged with delivery of a retro computer, which I ordered on eBay from UK. Usually on international orders eBay will automatically calculate import duty, which I had to pay up-front during checkout process. That is normal thing now, and it's been for some time. My computer arrived all fine and in a reasonable time - no complaints here...
Read full review
DHL Express
-
Delivery
I am angry right now. They ask me payment after payment for fees that they said I must pay for my package to be delivered. It's now 2weeks since then and until now that I finished paying for "fees",they can't even reply to my message for the updates of my parcel.

Poor management. Delivery took so long considering that this is an express delivery.
Desired outcome: Please deliver it to my address as soon as possible. Give me an update to as where is my package now.
DHL Express
-
Overcharging almost two months later / bad service
Overcharging 2 months later asking for more than they quoted.

Their measurements are incorrect and I have repeatedly asked them to send someone out to re weigh. See attached

In the meantime I took the very light art work to Postnet to re weigh it. DHL says it weights more than 9kg. This does not even reach 1kg. I contacted their complaints department, I don't think they even read their mail properly as all they did is explain its according to their measurements and did not address any of the questions or requests. Last time we ever use them!
DHL Express
-
Shipment from Japan to Romania
I ordered a shipment from Japan to Romania on 31st December 2021 through DHL Express. My tracking number is 4823051645. My package left Japan on 5th January and arrived in Bucharest Romania on 7th January current year. DHL sent me an email asking me to fill in some documents for customs purposes. I fill in each document and I sent them back. After that, they asked me again to resend the documents. In one email, they reply to me attaching one of the documents already filled in by me, and they asked me to fill in again. I called them at least 20 times in the past two weeks and each time they told me a different story. One day someone confirmed me that the package will arrive next day and after 2 days when I called them back they told me that my package is in customs procedures. Today are already 3 weeks since my package arrived in the country and I have no clue about the delivery date. I attached photos with the tracking status of my shipment for details.
Desired outcome: I deserve damages for each day of delay or reimbursement of the transportation fee
DHL Express
-
Lying about additional Customs charges
January 11th 2021

My Ford Focus Instrument Cluster has been rebuilt to be sent back to Canada from the UK Based company ECU Testing LTD through DHL. Despite already paying for return shipping through ECU Testing LTD, DHL is illegally trying to charge additional customs fee's despite ECU Testing LTD already paying for shipping.

Additionally other ties i have ordered items or sent something for repair to the United Kingdom Previously Royal Mail and other Package delivery service company's never once charged me additional customs fees and other imports after the fact of already paying for the actual service of shipping back. I want my car's component back or in addition to taking DHL to small claims court i will seek legal advice and inquire as to weather or not i can place criminal charges against DHL in addition to above mentioned actions
Desired outcome: I Want My Ford Focus Instrument Cluster retuend to my house Immediately. I will take DHL to Small Claims court otherwise
DHL Express
-
Unethical worker
At 06:50pm a DHL Carrier pulled up to front desk at the Suburban Extended Stay in Spartanburg. I went outside to collect the package and the moment I did without warning, a camera flashed in my face. I do not mind my photo being taken as evidence that I received the package. what bothered me is how the employee went about. Train your employees properly on how to provide services, I wouldn't even be upset had he not been so nonchalant about the situation where he did not inform me he was going to have a camera flashed in my face. please see to it that your employees are properly trained and has respect for others. I would never flash a camera in someone's face without them knowing. it was very rude and the driver needs to be retrained in the aspect of representing the company.
Desired outcome: Employee Retraining
DHL Express
-
excessive fees charged to clear item
Spent $23.25 on two items. Charged $15.35 shipping. Got a message from DHL that $23.25 was due for customs and duties. That's 72% of the cost of my items. Turns out the real duties and customs is $4 and DHL charges $19 to "do the paperwork on my behalf" (as per DHL customer assistance). Legal piracy. No other courier company does this.
If an internationally shipped item is handled by Fedex/UPS/mail it just gets handed to me- no extra fees.
Desired outcome: no extra fee charged
We are here to help
16 years' experience in successful complaint resolution
Each complaint is handled individually by highly qualified experts
Honest and unbiased reviews
Last but not least, all our services are absolutely free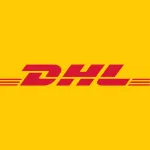 DHL Express contacts