UPS
-
treatment of employees and customers
The manager Steve at UPS Croydon is an ignorant nasty belligerent thug that takes joy in slandering and belittling the workers.
An arrogant narcissistic thug with a disgusting dishonest personality. He made a disgusting false accusation against me because I went to HQ to get my wages. He said that I threw a diad at a customer. This is the device used to scan and electronically sign the parcel. If this had occurred don't you thing it woud have been reported.
UPS UK should be ashamed of itself appointing someone like him as a manager. Morale is down amongst workers.
He gets upset and nasty if you contact HQ Feltham about missing wages or others dishonest behaviors.

100% of my dealings delivering parcels for UPD were pleasant.

Complete lack of integrity.

We are going to court soon. I will tell the magistrates everything. including the lies and nasty name calling from the supervisor Joseph and HR girl Mahaela. They said I wan't entitled to the hours I worked. The HR girl from HQ Feltham sorted it out for me and apologised for the way I was teated
This company needs to be exposed and I did something for revenge to get all this out in the open. I took the risk of getting myself arrested and charged to get my story to the law of the land.

I am willing to take the punishment to get my story across and the behaviour of this awful company. I will also be going to the press.

Walter McDonald
I am charged with criminal damage towards UPS Croydon London UK. It all began when my wages were 10 hours short. Ioseoh -supervisor and Mahaela HR said my wages were correct and was not going to be paid anymore.
I contacted HQ Feltham. Head of HR was very helpful and got me my wages. She said I sill have my position if I wish to carry on but I knew it was now a toxic working environment. I figured it was time to quit as the drivers were saying that they were holding a meeting and I would be dismissed.
I went to the depot to discuss this with Steve (I think he is the manager with a Spanish surname). He said 'You threw a diad at a customer'. I became defensive and another manager came between the 2 of us as Steve became confrontational.
I do not know why he would fabricate such a horrible event which never took place. Was it because I went over his head and contacted UPS HQ. While I was talking to the older manager Steve called the police and I was told to leave or I would be arrested for trespassing. I could not understand why the company I was working for was treating me with such lies and hostility.

I was so upset and furious I purchased an icepick on Amazon and went to the depot and punctured some tyres. I then handed myself into Wimbledon police station. I have been charged with criminal damage and carrying a weapon. I am going to court. Fair enough, that is the law and I broke it.

I am hampered in my thinking as to why these events came about. I was happy working for UPS. All deliveries were carried out in a pleasant manner. There were no hostile confrontations and I certainly did not throw a diad at a customer. Don't you think this would have been reported.
You can't accuse people of such horrible behaviour without good reason. It is not nice and very antagonising and upsetting. This provocation is very sub standard behaviour from a manager of the largest parcel company in the world. It dose not make sense. I was happy to work as a drivers helper until 21 December and there was even a mention of a full time position. At the very least it would have been a reference to add to my CV and seasonal worker on my CV with a huge international company.

Even though I did a very bad thing out of frustration which I deeply regret, I feel like I got no support from senior management when I was crying out for help. I sent numerous emails. Disgusting behaviour and a disgusting smug man as a manager.

Walter McDonald
Kingston Upon Thames
[protected]
UPS
-
delivery
Yesterday 12/14/2018 at 6:15 PM we were notified that a parcel was delivered by UPS. There was nothing on the porch, we were home at the time. This morning while driving out I noticed a parcel laying in the rain beside our driveway nearly in the main road. We have a half mile driveway in good condition and UPS has been delivering to our porch for five years. Please address this. Picture of label attached. Why weren't we told the package was at the street? Why wasn't it simply redelivered another day?
UPS
-
mysterious disappearance of a trackable package by ups
My daughter has been tracking a package through the UPS system for days that has mysteriously disappeared without a trace. Considering all of the wonderful technological advances with confirmations, all the customer service representative could say is to contact the sender (who paid our company to deliver your merchandise funded by your shipping fee) and promptly hung up. This is unacceptable on so many levels. Thankfully, the package did not contain life saving medication. Because, I am not the only person experiencing the same situation this week, are they trustworthy? You make your own judgement, but based on my experience with the two different customer service representatives and their lack of ability to locate a trackable package, I would never use UPS again. Unfortunately, in this case my daughter wasn't the sender and not given the choice. It interesting that UPS seems to be having an influx of similar complaints of missing merchandise. I will leave it at that.
UPS
-
package truck driver
On Tuesday, December 11 at 12:20pm, the package truck driver barreled into our parking lot, tearing through our grassy pavers. He avoided the driveway almost completely. This is a safety issue for him, as the ground was highly saturated and he could have tipped his truck driving the way he did; it tore up a few of our pavers in the grass area. Please address this and ask your drivers to stay on the driveway. This has NEVER happened before. We understand that with the holidays upon us, that they are busier than usual, but there is no reason to destroy property or put anyone in harms way to get to the delivery area. Thank you.
UPS
-
a ups driver
On 12/10 around 6:20p, I was on the entrance of 85 south on Freedom Parkway. A ups driver with the license plate WZR853 tapped my right driver side mirror. Fortunately, it folds and that was the extent of it. However, the driver felt that it was necessary to bully his onto the on ramp to get in front of my car. I was clearly already in front and trying to merge. It was apparent that he was in a rush. Once we both got on 20 w, he sped up and took off, proving that he was trying to get to his destination in a rush. This was clearly unacceptable. Thank you for your time.

Sincerely,
Victoria Poythress
[protected]@gmail.com
UPS
-
lost package
I bought an item through eBay from another country. 2 Fridays ago, UPS promised to have my package delivered by the following Monday. On Monday, I received a SMS because I signed up for their SMS notification, and it told me it would be delivered by Tuesday. By Tuesday, I received another notification that it would be delivered by Thursday. So I decided to email them Tuesday night to see what's holding up my package, no response. Then, I received another notification on Wednesday and told me package would be delivered by the end of Thursday. So I got a little worried, decided to call them and find out to see what's up, the phone rep told me it would be delivered that day, which was Wednesday. After 5 mins, I checked my email and the response was the same. So I waited... Nothing showed up even at 9PM that night. Today is Monday, December 10, 2018, of course my package is still not delivered and I got a phone call from UPS told me that they were not able to locate my package and told me to ask the seller to file a claim... The problem is, the seller is in South Africa, when he shipped the item, it went through Aramex and then transported to UPS, and UPS lost my package.
How does UPS really do business with their customers/consumers, I have no idea? I URGE sellers avoid using UPS if you want to make sure your package gets delivered safely. Because I am not the only person that is experiencing loss packages, another person from my work is experiencing the same thing. Are they trustworthy? You make your own judgement, but based on the trend/my experience, I would never ever use UPS in my life. In this case, I didn't have a choice because I wasn't the shipper. They are ridiculously unreliable because I seldom receive packages shipped through UPS, and this time is just once out of the blue moon and my item is shipped through UPS, and it's gone missing.
UPS
-
service
Received a product from the US that was built in the US. The product was defective and the company who produced it contacted UPS to pick it up so that it could be returned and replaced under warranty. The parcel was picked up the next day and it then went to a warehouse and back to where it started and back to the same warehouse where it was help for a missing document. Nobody from UPS contacted me. If I had not checked online I would not have known there was a problem. When I did call UPS I had to wait 45 minutes on the phone to speak to someone who spoke enough English to understand my inquiry. Another phone call and several emails to UPS and I am still waiting for a reply 4 days after the ship date to see if the document was sufficient for them to release it from a local warehouse. A call from UPS to ask for my email address so they could send me a document to fill out was again very frustrating as the women could not speak English and obviously could not even transcribe my email address correctly as I never did get the form. I found one online and filled it out and sent it but still waiting for a reply. What an incompetent company. Why hire people for customer service positions who cannot speak enough English to be able answer even basic questions.
UPS
-
ups driver
Ups driver almost took the whole front left side of my car out as he was turning into the street I was driving down. Incident occurred at approximately 4.15pm today on the corner of Oak and Lenox streets, Glen Ellyn. I am extremely mad about their careless driving, the only reason he didn't hit me was because I had to brake suddenly and very violently to avoid him turning into me as I was driving past him. Not good enough UPS, I expect disciplinary action to be made against this careless driver!
This review was chosen algorithmically as the most valued customer feedback.
I applied for this position on 11/10/2018 and was hired, told to expect a phone call any time the following week. Meantime I watched as a lot of jobs pass by me. I waited from 11/12 -11/16, no call. I could not get through to talk to anyone in person. So I went to their job site and at bottom of the page, there is a "contact us" I clicked on that and wa...
Read full review of UPS
UPS
-
ups property damage
While making a delivery to my house the UPS man backed into one of my side trees breaking a branch off and ripping the telephone wire from my house. When he came to the front door he said it looked like ice knocked it down. WOW! What a liar, because I saw him do it. Also side information, there isn't even any snow outside! I have tried calling UPS several times but I can never get a person and their claims website doesn't have any options for property damage. UPS sucks!
UPS
-
driver tearing up my lawn
I have a driver complaint. It's occurred numerous times this week for Delivery to:
1 Butterfield Ln unit 3 or 4 in Stratham NH 03885.
The driver has been turning around at the corner of my property and is ruining my lawn. (Note: I have not even been the recipient of the packages being delivered because they are for my neighbor.)
If it continues I expect UPS to handle the cost incurred to fix my lawn.
Delivery of a package today was about 1:15 pm on Friday November 30th, 2018 for you to track the driver of the vehicle causing this damage.
UPS
-
packages being left all over my yard when I have a front porch
I received another package today and it was left by my barn; the box was wet from the morning dew so it must have been there last night. Earlier in the week a package and an envelope were left by my garage doors. I have a FRONT DOOR and am requesting that all packages be left there.

The package left by my barn was quite heavy and I had to drag it to the garage in order to get it out of the elements. Why in the world would your delivery driver(s) just willy nilly put packages anywhere on my property? Would be just as easy to put them on my front porch which has a covering and would be more protected from getting wet.
This review was chosen algorithmically as the most valued customer feedback.
JOYCE BURNETT;i am having trouble in getting my packages delivered to my shipping address;539 leesville rd. 24502 lynchb urg virginia. they keep tacking my packages to ups store for pickup. i told them 8 times already i am hanicapped and dont drive. and i am home everyday, all day. there is no excusr for this customer service! plkease find out what the problem is, and please respond!
Read full review of UPS
This review was chosen algorithmically as the most valued customer feedback.
This company is the [censored]tiest ever. I wonder why amazon, Best Buy prefer these guys?! They cannot once deliver a package on time! I ordered a MacBook from bestbuy to be delivered to my home and they used ups to send my package. For some reason the apartment number was wrong in my packet. They said there was a delivery exception coz of this and I called to...
Read full review of UPS
UPS
-
delivery of ups packages on 11/28/18
I received two separate delivery's UPS

Multi packages dropped off at my back door piled up I had to push packages away just to open the door. Gratefully nothing broke.

Three hours or about that not sure how long exactly apart the from the first delivery the second delivery was but, our health care worker found most expensive package left up against the wheel of our car in the car port. Don't know when I would have found it if it wasn't for the kindness of the care giver... or could have taken/stolen but thankful that wasn't the case.

Delivery would have been much easier to drop off at front door. Or open the screen door and put in porch would have been safe many do that. There are better options than to be careless and make it hard for handicap people to access or know or see a package in a carport. Please take better care in delivery's..

Just letting you know no harm done and grateful for that.. Better instructions and care would be appreciated ...
Sincerely
Linda Dozier
UPS
-
every package I expect to receive.
For a year I have been attempting to get the local branch to understand our office hours are 8 to 12. That is based on the service we provide. After that I am out on call and the part time office staff is gone. The irony is that when I miss a delivery I am expected to pick it up during dedicated office hours. Who is the customer here? Who is providing a service to who? The local guys are very unresponsive and rude. I do understand the time of year, but as I have said this has been a year long complaint.
UPS
-
lazy drivers
I ordered a larger package from Amazon, probably weighed close to 70lbs. There were 2 UPS men who delivered it. First off it was raining and considering the ground was wet and there were puddles they proceed to flip it end over end on the wet ground and through puddles, they flop it on the end of my porch where it could still get wet and it laid in a puddle that was on the porch. There is no reason why these 2 lazy men couldn't have picked it up and carried it to my porch and put it in a dry spot. I am a small person and I picked it up by myself and took it in the house. I'm glad I was home to get it or there is a good possibility it would have been ruined. Beyond furious.
UPS
-
poor service
This happened in Chicago on 11-20-19 & 11-21-19. My daughter had a package to be delivered to my house on Wednesday because it needed a signature. They tried delivering the package on Tuesday when everybody was working and couldn't get a signature. They left a sheet on my door saying they were sorry they missed me and would redeliver on the next ups delivery date which was Wednesday. The driver took it upon himself to deliver it to the access point and not my address. I waited all day for them to come so that I could sign and nobody came. I had to go to the access point to pick it up. What a waste of a day. I called ups about it and all they could say is it could be redelivered on Friday or Monday when everyone would be working and couldn't get a signature. UPS has lazy drivers. Won't use ups in the future.
This review was chosen algorithmically as the most valued customer feedback.
We recently purchased a home in the 19000 block of Sunlake Blvd. in Lutz, FL. I am wondering if you monitor the speed of your drivers, because they travel well in excess of the posted speed limit through our neighborhood on a daily basis. There are numerous children in the are, making this very dangerous for them & other driver said on the road, not to...
Read full review of UPS
UPS
-
delivery services
My order from eXtra ordered on the 1st of Nov and provided to UPS on the 3rd of Nov has still not arrived even though the date of delivery was set for the 9th of Nov. No updates are made on the site of the third party (UPS), the interface of the portal is very non-intuitive resulting in me being unable to put my complain easily, no local support number is available to talk to any representative. Worst of all, no update has been made on the status nor has any one thought to call or message or email me to update with the new date. This is one of the worst home delivery experiences I have had, all thanks to the absolutely uncaring attitude of UPS and also eXtra.
All in all I am extremely dissatisfied and also unable to find any support to know when I may get my order.
We are here to help
16 years' experience in successful complaint resolution
Each complaint is handled individually by highly qualified experts
Honest and unbiased reviews
Last but not least, all our services are absolutely free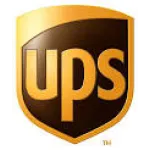 UPS contacts