Tire Kingdom complaints
160
The complaint has been investigated and resolved to the customer's satisfaction.
Tire Kingdom
-
would not honor advertised deal
I am very upset with my visit to your Homestead location on Monday 7/30/12. I saw your offer for buy 2 get 2 free tires on line. I filled out the form gave my credit card information and got confirmation on the purchase and the appointment. I got a call Sunday Morning from Benny, I know I have the message on my computer confirming the appointment. I got a an emergency call from work and I called to say I couldn't make it and I asked for Benny, I was told he was not there and I spoke to a very nice gentleman who's name was Carlos, and he said he made the call. I was then rescheduled for the next day, Monday at the same time, 2 pm and he confirmed that I would still get the buy 2 get 2 when I came in on Monday and if I didn't the offer would no longer be available. When I got there neither Carlos or Benny were there. The man told me that I had only purchased 2 tires and if I wanted four it would be 700 and something dollars. Now that is twice the amount I was quoted on line. I was also told that I may not be able to get a 4th tire as a Woman in front of me need 1 the same size. I thought I would go ahead and get the 2 but I changed my mind. I know I was right and I was not going to be treated that rudely and still do business there. I will think twice before doing business with Tire Kingdom in the future.
Resolved
The complaint has been investigated and resolved to the customer's satisfaction.
The complaint has been investigated and resolved to the customer's satisfaction.
This review was chosen algorithmically as the most valued customer feedback.
My husband toOK in his vehicle to be inspected, due to him noticing that his car was overheating. So because we just moved to this new location, he thought going to this tire kingdom would be the best option since it was clost to our home. Well the sales worker toOK the vehicle quoted him a price just to do the oil change and than later stated that he had...
Read full review
This review was chosen algorithmically as the most valued customer feedback.
I called Tire Kingdom on Saturday March 10, 2012 at around 9:am. I spoke with a Patrick at Tire Kingdom regarding their prices on replacing struts for my vehicle. I informed Patrick ( A front desk worker) that the vehicle is under extended warranty and I don't want any work done unless it's covered. I dropped the car off at around 10:50 am and I...
Read full review
This review was chosen algorithmically as the most valued customer feedback.
On Dec. 31, 2011 I brought my car to Tire Kingdom for oil change and tire rotation. Phil Blanche, service manager, came back and told me that my 2 front brake pads are in very bad condition. I will not be able to drive 5 more miles because the metal is so worn out and warned me that metal against metal will destroy my car. My tires have threads showing and...
Read full review
The complaint has been investigated and resolved to the customer's satisfaction.
Tire Kingdom
-
ripped off
Brought my car in to be repaired and was ripped off so bad I had to go else where and pay for services twice. Tire Kingdom also over prices everything they sell. My car's a/c stopped working Tire Kingdom assured me they could fix it. Well for $290 it worked for 1 day. When I brought it back they told me I needed $1862 work of repairs and I went to another mechanic which charged me $850. I am out $290 and lesson learned dont shop at Tire Kingdom ever again.
Resolved
The complaint has been investigated and resolved to the customer's satisfaction.
The complaint has been investigated and resolved to the customer's satisfaction.
This review was chosen algorithmically as the most valued customer feedback.
went here for a tire plug, , , when trying to drive my car felt like my whole wheel assembly wanted to fall apart..ask the manager what happen they started blaming me saying it was my falt and i didnt even make it out of there service center yet..so then i ask them is it safe to drive back home..and they said yes when trying to make it home i had no choice...
Read full review
Tire Kingdom
-
kingdom of liars
Tire Kingdom, 2750 Southwest College Road, Ocala(352) 237-7900. 1st they said my $9.99 coupon expired the day b4, but I didn't see an expiration date. I paid about $23 for the oil change with a tire rotation, but they lied and didn't rotate the tires, after I asked them if they did the rotation. I came back inside and they quickly said we didn't rotate the tires because the tread lines were showing and state law says they can't rotate the tires. Why did they lie to begin with? How do I even know if they really changed the oil.
Tire Kingdom
-
bad alignment customer service experience
My recent experience with Tire Kingdom store #209 in Charlotte, NC was very negative. I took my car in for an alignment and had to explain the problem (it's been pulling to the right) three times before he understood it correctly. After this experience, I was uncertain about the level of service I would recieve and apparently I was right to be concerned. It took over three and a half hours before I got a call back about my car and when I picked it up it was clear that it had not be aligned properly, if at all, as the problem was just as bad as it was when I brought it in. I called back and spoke to the manager who advised me to return to the store at 9:00AM when he would be make sure that it was corrected. I noticed later that evening that one of my tires looked low and when I checked the pressure discovered that they had not filled the tires to the same air pressure in the front when they did the alignment. I arrived a few minutes early the next morning and was told that the manager had decided not to come in until 10:00AM that day. I left the car with detailed information about the problem and the employee who took the ticket told me that the alignment specialist had not done to alignment the previous day but that it was performed by a less qualified staff member. He assured me that it would be looked at right away and would be ready by the afternoon. Several hours later, they called to tell me that the left axle was bent and that this had been the cause of the problem all along. When I asked how the employee who had aligned my car the previous day had not noticed it, the manager became very dismissive and told me that all of the staff were qualified to do alingments. Disappointed with the service I had recieved, I chose to pick up my car and take it to a family friend instead. However, once I got to the store, the manager did not seem interested in hearing my concerns and told me that the employee who had done the alignment was not able to diagnose problems with the vehicle. I was very disappointed with the service I recieved at Tire Kindgom and was not offered a refund or any explanation of the problems. I will be taking my car to a different mechanic and will not use Tire Kingdom in the future!
The complaint has been investigated and resolved to the customer's satisfaction.
This review was chosen algorithmically as the most valued customer feedback.
I had my girlfriend take my Xterra to Tire Kingdom for their anniversary special of oil change and tire rotation for $9.99. After being there for 2 hours with an appointment, she was told that the tech was having issues getting the kickplate off and that's why she was waiting so long. When I got home and looked over the reciept, it said that the oil wa...
Read full review
The complaint has been investigated and resolved to the customer's satisfaction.
Tire Kingdom
-
rudeness of manager
I must tell you that yesterday I encountered the rudest store manager of ANY retail establishment in my life. Mike Morano at Tire Kingdom store #654 unleashed the most vulgar, profane ridden tirade I have ever heard in my life. I cannot believe a man with that demeanor is tolerated by Tire Kingdom. Or that Tire Kingdom would want him in uniform representing their company. It is my understanding that he has a history or treating the store employees with no respect and has, on occasion, even conveyed threats. He is a lawsuit waiting to happen. If you are in Charlotte and want to deal with Tire Kingdom, I sincerely urge you to avoid the South Blvd store. I have dealt with Store #210 on S. Tryon near I-485 and found their manager and employees to be friendly and courteous.
Resolved
The complaint has been investigated and resolved to the customer's satisfaction.
Tire Kingdom
-
blatant attempt to defraud
I purchased 4 new tires from the Waco, TX National Tire and Battery store, under phone number 254-716-2500. We then moved to Florida where ONE of the tires separated and was replaced by the Palm Bay, Fl Tire Kingdom store on HWY 192. We then had TWO more tires begin to separate and took the car into have the tires checked before a long road trip. Mike, the manager of the Palm Bay, Fl Tire Kindgom store on Malabar Rd refused to agree that the tires were separating, even though the vehicle had a significant low-speed wobble and high-speed vibration. His solution was to keep rotating the tires around to different positions until the vibration and wobble would go away, unsuccessfully. We proceeded to drive the vehicle on a 2800 mile road trip, during which, we experienced a constant vibration that worsened throughout the trip. Upon returning to Palm Bay, FL we took the vehicle to the Palm Bay Tire Kingdom store on Hwy 192, where Manager Jose informed us that we had TWO tires separating, but would only one be covered by the pro-rated road hazard warranty because there were nails in the sidewall of both tires (the nails were never shown to me). We paid the pro-rated value for two new tires, as we had not choice, the tires were separating and leaking air, they could not be driven over 40 MPH. We now have ONE tire beginning to separate. The vehicle once again has a low-speed wobble and a high-speed vibration. The Hwy 192 store said the tire is fine, but by this time and with these tires, I KNOW what the beginnings of a tire separation feel like. With this being the FOURTH and last of the original tires purchased at the Waco store, we have now had all FOUR of the nearly-five-year-old-tires fail with 50% of tread left on them. Just to be clear.. we have had to pay to replace these tires that have 50% of tread left on them due to them separating.

ISSUE B: When the tires were purchased and installed at the Waco, TX store, the wrong tire machine was used on the wheel. This improper installation inflicted damage to the chrome plating on the inside of the wheel bead. This lead to chronic air leakage, leaving us no choice but to put air in our tire every 3 days for almost two years now. During one of the latest repairs at the store on Hwy 192 another one of the wheels was damaged, but this time the chrome plating was chipped off so badly that the is now chipped 3-4 inch piece off of the outside of the wheel bead. This tire now needs air daily. Inevitably, the new tire that is installed on this wheel will be damaged as it often is driven with inadequate tire pressure.

Overall, we are significantly disappointed with the initial tire purchase. Unbeknownst to us, we were sold tires that were nearly 5 years old. When this was discovered during the first visit to the HWY 192 store, I called the Manager of the Waco store, David, that sold us the tires. He stated that those tires should have never been put on that car and if he would have known hold old they were, he would not have sold them to us.

When visiting the Malabar Rd store in Palm Bay, FL I was told that we had not rotated the tires properly. But really it is the stores that do not rotate the tires properly. When tires are cross-rotated, as NTB and Tire Kingdom do, this reverses the rotation of the belts inside the tire, causing them to separate, which in turn, causes the customer to buy new tires. I, personally, am the son of a 3rd generation mechanic. I was mounting and balancing white-walls when I was 10 years old and doing alignments when I was 12. I did not appreciate the run-around excuses that I received from NTB when I presented problems that would later be confirmed. It was only after the tires had been physically damaged by nails that NTB/Tire Kingdom would acknowledge that the tires were separating. NTB and Tire Kingdom are sister stores, owned by the same Corporation.

RECEIVE BUSINESS RESPONSE : Our company has attempted to resolve this matter with the customer. Tire Kingdom's Area Directors, Ken Arnold and Jon Ditchman, contacted Mr. Rogers. Mr. Arnold left several voice mails for Mr. Rogers without a response to date. Mr. Rogers' tires have not been rotated in 45, 000 miles and the customer does not have any documentation that shows any history of tire rotation. The tires only last approximately 20, 000 miles and the customer has double the mileage on the tires without any rotation. The lack of rotation and excessive mileage on the tires are causing the current issues with wear and separation. The tires have no mileage warranty and the store offered a proration on his tires which is equivalent to 50% off a set of four tires as customer goodwill. Based on the mileage and the lack of rotation, Mr. Rogers is not eligible for free replacement on his tires. Area Director, Jon Ditchman, also contacted Mr. Rogers and explained that the store installed Mr. Rogers tires back in 2009 and if the wheels were scratched at that time, he would have noticed the scratches immediately after having his tires installed. The wheels are not chrome wheels that are sold by the store and they were already on his vehicle when he brought it into the store. Mr. Ditchman explained that chrome naturally peels over time due to oxidation. It is a common occurrence with chrome wheels. Mr. Ditchman is not extending an offer of restitution to the customer based on the fact that the store is not liable for wheels they did not sell to Mr. Rogers. Tire Kingdom strives for exceptional customer service and takes customer feedback very seriously. If he remains unsatisfied with our attempts to handle the situation, kindly have him contact our Area Director, Ken Arnold, directly @ 561-714-9766 or Area Director, Jon Ditchman, directly at 832-452-1090 to discuss any remaining concerns. We look forward to helping Mr. Brad Rogers in the future with all of his automotive needs and will do our best to give him the exceptional customer service we focus on everyday. Thank you for your assistance with this case.
Tire Kingdom
-
exploits loyal customer
I had taken my truck into the Tire Kingdom at 121 NW 40th Street (location #32) in Boca Raton, FL to be serviced for a vibration issue. The front desk personnel and mechanics notified me that the vibration would be resolved after they balance the tires and perform brake repairs to the rear wheel cylinders.

Three Hundred and Fifty dollars later, the diagnosis and services performed by Tire Kingdom did not correct the vibration issue. After which, I brought my vehicle to a privately owned auto service company to correctly identify and repair my truck for the vibration issue. They were able to accurately diagnose and resolve the problem; the vibration was being caused by a missing right/ front caliper bolt and damaged u-joints. As determined by the mechanics, the services that Tire Kingdom performed had nothing to do with the vibration.

I feel that the repairs and service from Tire Kingdom were not only unnecessary, but were performed with the premise of exploiting as much capital as possible out of a loyal customer. This experience has left me in severe discontent and I feel that Tire Kingdom has taken advantage of me.

Furthermore, I contacted Tire Kingdom's corporate headquarters to try and resolve this situation. After a month of attempting to communicate with Tire Kingdom's upper management, it became clear that the entire company has a disregard for customer value. Needless to say, management could not resolve the in-store service issues, nor did the Tire Kingdom offer any type of reimbursement or compensation for their service related downfalls.
Tire Kingdom
-
won't honor discount coupons sold to me
A tire kingdom sales rep recently visited my place of business and offered a coupon book for services for $30. It looked like a good deal so I bought one. About a week later I went to the tire kingdom (110) in melbourne, fl. To use one of the oil change coupons. After a few minutes I was approached by the mechanic and was told that they would be unwilling to change my oil since there was some oil on the bottom of my engine. Of course they offered to change out my oil seals for several hundred dollars. I asked them to just change the oil, but they refused. I later contacted their customer service at the home office about this scam. I could not believe the result. Not only did they do nothing about my complaint, but the manager of this store called me and lectured me because I had called their customer service department. It is hard for me to believe that this company is still in business! Do yourself a favor and shop elsewhere for your tires and services.
The complaint has been investigated and resolved to the customer's satisfaction.
Tire Kingdom
-
bought tires out of round
Back in april of this year I bought 4 tires fron store 132 in royal palm beach 2 hours after being put on my trk I was back my trk was all over the rd they tryed to re blancedid not work after 8 months of not being able to drive over 35 mph due to the shake. And trying to get this worked out they (tire kingdom) has advised me am s. O. L. Dut to time I also found out that the tires sold to me had been sold 2 weeks before and returned by the first buyer for the same reason. And resold with (tire kingdom) knowing that the tirss were bar (out of round) I have placed (tire kingdom) on notice that if at any time there is an accident due to the tires they (tire kingdom) will be held to answe to a court of law as of this date 10/22/2010
Resolved
The complaint has been investigated and resolved to the customer's satisfaction.
Tire Kingdom
-
false advertising
I own a 2005 chrysler pacifica, with the touring package option, because of this option the tire sizes are 235x55x19. Hard to find a competitively priced tire. Today during the rush limbaugh radio show tire kingdom advertizes a sale of a new tire (I did not get the name of the tire), any size $79.00 each. So needing 4 tires I call tire kingdom and am told even though the add says any tire size they tell me the sales price is only for specific rim sizes and of course the 19"rims are not the standard rims size. Then they proceed to tell me they can get me 4 tires on sale for $1, 100.00. That's one heck of a sale. Since when does any tire size mean specifc or standard type rims? Any size sale to me means any size thayt means 19" rims. That is false advertising. My next e-mails are to the better business bureaus in both sarasota and manatee county, florida. False, false, false advertising - fantastic bait and switch. This is just wrong.
The complaint has been investigated and resolved to the customer's satisfaction.
This review was chosen algorithmically as the most valued customer feedback.
My car had a power steering fluid and a right axel problem. When I went to the shop to get my car fixed, I asked stanley a. Tomlin to drive the car to detect the problem. He asked the mechanic to put the car on the lift without driving it. He changed two front suspensions and after that, the mechanic told me to go to chrysler to recall the power steering...
Read full review
The complaint has been investigated and resolved to the customer's satisfaction.
Tire Kingdom
-
honesty
I currently work for tire kingdom. I feel horrible for what I want to tell all of you. I try hard each day to live a life of honesty. I love my family and I try to treat others the way I want to be treated. I work in the shop and previously worked in sales. I have been with the company for over a year now. Sad to say, I have yet to find an honest manager who does not constantly force their employees to perform dishonest work on customers cars. Its not just one car here and there. The dishonesty is daily. Not only one store, but every store I have worked at. Employees are threatened with their jobs. We cant speak to the district manager and its impossible to go up the chain of command to actually get someone to hear you without being in fear of your job because you are the whistle blower. Employees are told to overlook and disregard inspections so that the sales person or manager can make the sale or the numbers. The company spends alot of money for employees to go hear paul grady properly train us. When we get back to the shop, then we are told to forget what paul said and forget the training because now we are in the real world. I hope one day someone will find a way to fight the monster (tire kingdom) and get results. Tire kingdom is stealing from its customers and employees. When will it stop? Please, I beg each of you to stay away from tire kingdom or at least get a second opinion on your vehicle.
Resolved
The complaint has been investigated and resolved to the customer's satisfaction.
Tire Kingdom
-
put the wrong size tires
My husband and I recently purchased 2 new tires from the Tire Kindom on Woodruff Rd. in Greenville, SC. I started noticing a really loud whining noise coming from the front end of my car. It got so bad that we took it to our mechanic. After being with out a car for over a week, my mechanic said that our front end had to be totally re-done due to them putting the wrong size tires on our car. It is a 2001 Ford Explorer. The damage so far is $950.00. They are admitting to putting on the wrong size tires but taking no responsiblity for the front end. Our Mechanic consulted with another as well as Ford and all three concluded it was due to the wrong size tires (by 3 inches) being put on our car. We will be suing as we were told the rear end will have to be done as well. They suck and are so horrible! BEWARE!
The complaint has been investigated and resolved to the customer's satisfaction.
Tire Kingdom
-
misleading customers
Do not let Tire Kingdom take advantage of you. Do not take their word that you have a problem with your care. They do a fine job with the tires and that should be it. They do not make much profit in the tires the real profit comes in the extra servives they try to offer. I recently took my Explorer in for a tire rotation and oil change. When they were finished i was informed taht my rotors are warped and the brake pads are worn unevenly. I was given an estimate of $720 to replace the rotors and pads. I said that was strange because I have not felt any vibration while braking. I was assured that there was diffently a problem. I told them the price was too high and I could not get the work done, I recieved a phone call 10 minutes later and the price dropped to $610. Still too high. I stopped at an auto parts store and bought the rotors and pads for $170 and did the work myself. I took the rotors and pads to a mechanic, the rotors are fine, there was some difference in thickness between the ibside pad and outside pad. To sum this up Tire Kingdom tries to make money on the extra services, there is 100% mark up in parts. They were trying to charge me $150 per rotor not including labor. They are oppurtunistic company and will try to take advantage of an individual.
Resolved
The complaint has been investigated and resolved to the customer's satisfaction.
Tire Kingdom
-
fraudulent selling of uneeded repairs
Lately, every time I got to Tire Kingdom I am assailed with every kind of unneeded repair a persaon can imagine. I hate to go to Tire Kingdom because I will have to have an ugly confrontation over repairs that I don't need at ridiculous prices. Most recent one was $796.00 for tie rod ends and shock absorbers. Independent mechanic says neither repair needed.

This happens every time I go to Tire Kingdom. I could take in a brand new 2010 car and they would tell me I need tie rod ends and shock absorbers.

A visit to Tire Kingdom is stressful. The worse the economy gets the more repairs my car needs.
We are here to help
16 years' experience in successful complaint resolution
Each complaint is handled individually by highly qualified experts
Honest and unbiased reviews
Last but not least, all our services are absolutely free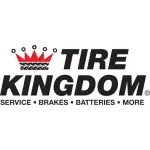 Tire Kingdom contacts
Most discussed Tire Kingdom complaints
Tires
scam