The Salvation Army USA complaints
677
The Salvation Army USA
-
Policies and Procedures
I'm currently working full time and waiting to move in to my apartment so I'm residing at the Salvation Army in Wichita Falls, Texas. I was told to have my belongings off of the property by 7am and to come back at 7am for breakfast after I move my property. I moved my belongings (just a couple backpacks of clothing and skin care products) across the street so that I can come back and eat breakfast. When I get to the door I was told that because I left the property I cannot come back in the building until 4pm and several others that left to move their belongings are let back in right Infront of me. This is not fair and the staff is not following policies and procedures correctly.
Desired outcome: For staff to use the same policies and procedures with everyone.
The Salvation Army USA
-
Emergency lodging voucher
Thurs28 I spoke with front receptionist asked how to get motel vouchers she said i'd have to come in do paper work I informed her my husband and I had çovid could I do the paper work over the phone she put me on hold came back ask my name then put me back on hold for 30 mins exactly til I hung up and called. Bck then I spoke with case worker who informed me to call the motel they use only 1 to c if they had a room I did so the motel said yes 1 is being cleaned she gave me the price I called the case worker straight back held on for another 10 mins just for her to inform she had just got off phone with the same lady and tell me they were booked I informed the case worker that I slept n my car the night before and had nowhere to go and that both me and my husband had çovid she was very rude and didn't care that I had nowhere to go
Desired outcome: I needed a place to sleep temporary during this sickness the motel voucher that was available when I called and an apology from case worker
This review was chosen algorithmically as the most valued customer feedback.
How embarrassing is it that the Captains of this Salvation Army can't clean their own house unless their son does it for them. How embarrassing is the piles of dog feces and puddles of urine that sometimes go for days without being cleaned. How embarrassing is it that these two captains literally make fun of people for needing help. You'd think the people...
Read full review of The Salvation Army USA
This review was chosen algorithmically as the most valued customer feedback.
One employee is very rude all of the time and very disrespectful to all of the Hispanics . Ive even aquired signatures from numerous customers that have had an issue with the same worker. They also pull colors tags that are on sale for that week . And ive noticed employees shopping during work hours . Numerous of times ive seen employees take up to two cart...
Read full review of The Salvation Army USA
The Salvation Army USA
-
discrimination
Salvation Army,

I've donated money to Salvation Army thinking that it was a wholesome Organization doing good things for people. In November of 2021 you all demanded it from your donators who are white to apologize do apologize for our whiteness. It's disgusting and it's racist. I have requested that you all stop telling me to ask me for donations. I will not donate any money until you have publicly announced an apology for that period it needs to be a solid apology. That is racist and unfair. I've done nothing to any other colored skin individual. I have friends and family that are from 4 races. I am white
Desired outcome: A public Apology
This review was chosen algorithmically as the most valued customer feedback.
On Saturday, July 9, 2022, I visited the Salvation Army at with my 3 daughters and granddaughter. I live about 3 hours away from Lexington and my middle daughter was celebrating her 20th birthday that day and that was her request - a girl trip to Lexington. We were so excited and wanted to check out some new thrifting places. I have actually donated to the...
Read full review of The Salvation Army USA
The Salvation Army USA
-
Dangerous driver
Today is July 9th at 12:05 pm in west Springfield Massachusetts Salvation Army truck license plate number L27- 195 was driving recklessly almost running myself off the road and further ahead Almost running a motorcycle off the road. He continued for 5 miles to the Salvation Army in Westfield. The entire time riding way too close to vehicles in front of him. USDOT 1534938. I also have photos of both the license plate, USDOT and the picture of the motorcycle next to the truck if needed. I'm not one to complain but this gentleman is going to kill someone.

Thank You!
Desired outcome: Issue addressed and awareness with a warning to the driver unless this isn't the first complaint then action taken
The Salvation Army USA
-
Pahrump Nevada food bank
It has been over 1 month this food-bank has not been able to assist food assistance. At least two sources have told me the new manager has been taking the food off the truck and selling it for profit. These allegations effect the community of elderly and poor. I can be of witness to say it has been over month waiting for the promise of the food truck to show up?
Desired outcome: Contact Pahrump Salvation Army Food Bank, who is signing for the delivery and if nobody is why?
This review was chosen algorithmically as the most valued customer feedback.
On June 26th 2022 at around 8:00 p.m. I was sitting in the bathroom praying to myself and practicing mindfulness when I was confronted by security staff at salvation army downtown Austin who was the company with the floor staff along with a APD officer at that moment I was notified that I was being removed from the center and kicked out I asked why and they...
Read full review of The Salvation Army USA
The Salvation Army USA
-
Extremely overpriced for months. Bad google reviews and no change
The Salvation Army family store address 927 6th street in winter heaven Florida is proving everything Extremely over priced. I'm not the first Coustomer to give. Bed google review with pictures. There was A printer out that they are charging $136 dollars second hand and I found it on line for $79 new. Pleas look T the google review for the other customer that posted of a $50 shirt and a $95 dollar dark Vader toy. My pictures are of the print out I was Ted to buy but not for $136.
The Salvation Army USA
-
Refused to return clothing item in same condition as purchased within 3 day limit..
The mgr was rude and an associate behind the register laughed at me as I walked out of this store because I was trying to return some clothing that didnt fit for a store credit...

I have been going to this store for many years and have spent hundreds if not thousands of dollars here...

Then I looked at a mcm leather 1.000 dollar sofa that she sold for 39.00 (probably to a friend) and remarked that it should never have gone that cheap thats why I think

She refused to return my item..

She should be "fired" for her insensitivity toward a long time customer, not just at this store but I shop at lincoln park gratiot and 15 mile, west vernor and merriman but I will never step foot back into the downtown store again while she is in charge...

So to all my senior friends I will post this on my fb page.

"do not shop at the downtown salvation army store on west fort street!
Desired outcome: Fire her!
This review was chosen algorithmically as the most valued customer feedback.
24 hrs after my landlord & I were given a huge stack of paperwork to fill out (on a Wednesday), so my family could receive rental assistance to get out of a high crime apt complex where I was on my 5th police report, this TSA rep calls me 5 times around 3:00 pm the next day (Thursday) from an unregistered phone number to tell me that I suddenly have to...
Read full review of The Salvation Army USA
This review was chosen algorithmically as the most valued customer feedback.
On 6/9/2022 during the day shift a immediate exit form was filled out and signed by staff. Later after dinner staff conducted a targeted search due to neighbor allegedly having illegal contraband not the usual pick 6 names randomly out of a hat search and the stated that my hand moved therefore needed to search me. During subsequent search of my property a...
Read full review of The Salvation Army USA
The Salvation Army USA
-
Locking people up
When you are homeless, you are at your very lowest. Mentally, physically and spiritually. You are hurting in ways that a lot of people don't understand. I'm hoping that since they are remodeling the 1 in Freeport that they find people that will HELP you instead of just locking you up. At least try and talk to you to see how they can help you out. The homeless in Freeport need HELP. They need people that will try rather than giving up on them and locking them up. Find out what is going on with them. Getting to the root of the problem. Not being so quick to lock them up. People have already given up on us, our last hope is the Salvation Army. I thought that Salvation was meant to save the homeless not give up on them.
Desired outcome: Get people in the Freeport Texas branch that will try and help you instead of just calling the police on you and locking you up. We need HELP.
The Salvation Army USA
-
Rapid Re Housing
I was wondering if you could have someone from Sarah homes contact me. I am having issues with the salvation army. I was assigned a case worker he would not provide me a list of apartments to look for that worked with the salvation army and he would not guide or help me at all. For two months I have been searching for these apartments all on my own. I went to my case workers supervisor and he sed he would be over seeing my case. Since it has been so long they have cut my rapid re housing down from 6 mths of help down to 3. I have been [redacted] for 8 months and I finally get on the list for my housing and now my award is being cut down because they are not sure if they are going to get a grant. This will just make me struggle even more because I cannot make plans of if my rent is going to be paid or not. They told me they could not give me an answer until they know if there grant is going to be extended. My situation is too severe to not receive the full amount of the rapid re housing program which is supposed to be up to six months to a year. I don't know what to do I am coming to there staff everyday asking why my rapid re housing that I was accepted into that was supposed to be for six months is now cut to half? I was forced to take an apartment that had a right away open because the shelter that I am staying a will not let me stay until July 16th because it has been too long and the only apartment that approved me for was a little be more pricey then what I was expecting and now I'm going to need the full amount of help. They will not explain to me why award is not being cut in half and they cant tell me if they are going to continue to help me unless the grant is renewed. That does not help my situation because its too severe and I would like to be referred to a different agency after the help of the 4 months is over to get the rest of the help for the 6 months up to a year I cannot wait to see if there grant is going to be renewed I need the full amount of the 6 months that was given to me when the program first called. the case worker there at the salvation army did not help or suggest any apartments to me I have been doing this on my own

I have a lot of questions

Can someone from

Sam ministries

Salvation Army

Sarah homes

[protected]

can you all please contact me and help me

Even if you are at a different location of the salvation army please call me so I can get this resolved I am tired of driving there and not getting a clear answer of how I am going to get the assistance I have been waiting for for almost a year I need guidance and when I come there I do not get the answers that I need

I especially need someone to contact me from the salvation army who can lead me to upper management who I can tell them what I have been going thru dealing with my case manager. I have gone to his supervisor and now my award has gone from 6 mths for up to a year of help down to 3 mths. That is very stressful for me as I have been [redacted] waiting to get to the top of the housing list for almost 8 mths I get to the top of the list and Sarah finally pulls me and refers me out to the salvation army and now I receive a case manager that has given me no guide as to look for an apartment and Im left to do everything on my own. Every time I would ask him for a list of apartments in the San Antonio area he would always say I don't have it at this time. Every time I would ask him if he knew if any apartments where available he would tell me not at this time and he left me to look for the apartments all on my on and it took me two months to find places as I work full time now since its been so long they are telling me that they don't know if they are going to get the funding and are cutting my rapid re housing help from 6 months down to 3. My situation is severe and every time I ask them for a clear answer as to why my rapid re housing is being cut down they will never give me a clear answer as to why my case worker would say he was e mailing me but I would never receive them and it would take several days for him to return my phone calls. if the salvation army cannot provide me 6 months of help as which is what they stated they would give to me 2 months ago its only fair for them to help me with what they can and then refer me to an agency that is prompt and that can provide me the rest of the help for the remainder of the 6 months to a year. They never provide me clear answers as to why my rapid re housing is being cut in half I have talked to the supervisor and he cannot provide me a clear answer and now I need help so that I can have a clear answer I cannot move into an apartment and wait to see if they are going to get a grant or not to know how much they are going to help me with or to know if they cannot help me with the full 6 mths who am I going to be referred too I have been to the salvation army almost 10 times every time I ask for upper level management they tell me that there is only one person there and he wont provide me a clear answer my rapid re housing just keeps getting lower and lower and lower after they told me they would help with six months to a year I don't know the upper level management of the salvation army so I would like for all of you to please reply to me and help guide me on who I need to contact to get this resolved as my situation is not funny and its time sensitive and I need a clear answer on if they cannot help me with the six months like they sed they were going to who they are going to refer me out to who can so that I don't have to wait on the waiting list over again because that is not fair to me they always tell me they are going to call me back and they never do and never provide a clear answer to me when I come there can somebody please call me and help me thank you I need someone in upper level management I can express my concerns too

Can all of you contact me to help guide me on what to do because every time I come to the salvation army they give me the run around or tell me they are going to call me and they never return my phone calls. I had to find this apartment on my own and the case manager there was supposed to be guiding me and finding me help for that but he never would. I need help because my situation is to severe to be given the run around or to not know how much assistance I will be receiving can you all please contact me and guide me on what I can do so that I can know how much time I have to stablize myself because the salvation army is not giving me a clear answer and I cannot wait to see if a grant is going to be renewed to know i I am going to get 6 months or help or not that all need to be clear before I sign a lease and then Im in something that does not help pull me out of my situation
Desired outcome: Can someone please call me as my situation is severe and I need to know what I am going to be getting help with
This review was chosen algorithmically as the most valued customer feedback.
Rude employee at the Ming Ave, Bakersfield store of Salvation Army. She's white, thin and wears glasses. She yelled at an older woman at the cash register with, "You keep interrupting me and I'm trying to explain..." The older woman was only asking a question about a coupon discount. The employee sounded condescending, a control freak, with no people skills.
Read full review of The Salvation Army USA
This review was chosen algorithmically as the most valued customer feedback.
To whom this may concern, I hesitated to write this letter because I still am afraid, however, it needs to be brought to someone's attention, even if nothing is done. On March 5th at approx. 7:15 pm, I went to the salvation army in Kalispell Montana, after work to drop off three boxes of donations at the front door. I have done this previously on two or...
Read full review of The Salvation Army USA
The Salvation Army USA
-
Misuse of funds received from free donations
I donate my items to the salvation army for free the woman says she cannot sell the items that I'm donating because she needs to pay for her building. I'm like the items are like two $3 each some items at the salvation. She asked me if I used to shop there yes I did shop there in the past and now I'm here donating to help out people who are less fortunate. The woman is very rude to a person that's giving a free donation and she is not here to help people who are less fortunate she's here to sell items to fix her building and turn the salvation army into a low budget antique shop. The woman stated they sell the donations to pay for the building and their parking lot. I thought the salvation army is nonprofit organization funded by the government. As per the woman's comment they're taking the government money they're also taking the sales from the items that we give to them for free to fund themselves as well so they are making a profit. Jamestown New York Fairmount street salvation army the person accepting donations is very rude. People who donate to the salvation army give you their things that they worked hard and paid for for free so that the salvation army can sell it to people who are less fortunate but it seems here at this location they're there to sell it for their own personal gain. They're not here to help people and they are very rude to the people who are giving donations. I donated a pair of $500 glasses to the salvation army a few years ago I've helped out this company a lot the person who was rude to me at that location does not know who she's talking to. It makes me feel like I don't want to give my donations to this location anymore or at all and that it's fraud and it makes me not trust any situation or company like this. All donations should be accepted and not scrutinized and judged by an individual who was hired to work there. Being that the donations are free and we get nothing out of the deal, they should

just take the free donation and I appreciate that someone took time out of their day just to bring something down there for free so you can sell it don't be rude.
Desired outcome: investigate how they are using their funds how using the donation how they decline donations how these people are not here to help the salvation army Fairmount Street Jamestown New York is possibly fraud.
The Salvation Army USA
-
Box spring n mattress set and rude manager
Bought mattress and box spring as a set. After I paid for it the manager tells me it's not a set and refuses to give me my money back or the box spring. Her name is AJ. She was rude and spoke down on me. Just cuz I shop here doesn't mean I'm simple minded, weak or uneducated. I would like either the box spring that came with the set or my money back.
Desired outcome: Money back
This review was chosen algorithmically as the most valued customer feedback.
I have been going to the Salvation Army thrift store religiously on my lunch hour almost daily since they opened their new location in Traverse City, Michigan on S. Airport Road. I have spent so much money there and become so close to so many of the employees that there was even a time they had a small "surprise" birthday celebration with a piece of cake...
Read full review of The Salvation Army USA
We are here to help
16 years' experience in successful complaint resolution
Each complaint is handled individually by highly qualified experts
Honest and unbiased reviews
Last but not least, all our services are absolutely free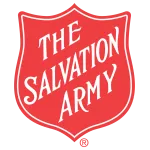 The Salvation Army USA contacts