The Salvation Army USA complaints
677
This review was chosen algorithmically as the most valued customer feedback.
I donate to lots of organizations and this WOKE position guarantees I will not be giving a dime to the Salvation Army. They might hope all the woke leftist will make up the difference but the left rarely puts their money where their mouth is.
Read full review of The Salvation Army USA
The Salvation Army USA
-
Woke nonsense and FORCED JAB of poison to workers!! :(
Your admin workers in NE office are ready to quit because of your unlawful required in injection of RNA that is NOT safe, or effective, or prevents any flu at all! Your WOKE rules are ruining your business and I will be telling everyone to NEVER GIVE A DIME to you ever again.
I plan protests and online blogs to warn others about your treatment of employees.
You disgust me and show your true shame in throwing your employees and donors under the bus. This shows you don't follow JESUS or the Bible at all.
I Pray you go out of business after your ideology forced on others.
SHAME ON YOU! Omaha NE doesn't want your type of business anymore.
Desired outcome: Bankrupt
The Salvation Army USA
-
Pushing racism
Please be advised that I view the Salvation Army's new policy pushing Critical Race Theory within their ranks as racism. The very thought that a Christian organization would debase someone because of the color of their skin is not only unChristain but shows this organization is fine with pushing woke racist ideology. I will no longer donate to The Salvation Army from my 3 companies. Critical Race Theory is evil and teaches children and people of all colors to be racist.
Desired outcome: Remove your racist teaching
The Salvation Army USA
-
Critical race theory
Will no longer be donating money or property now that the SA has jumped on the evil divisive societal poison cRT bandwagon. Demanding every white person apologize for conduct they never engaged in is the epitome of engaging in racism itself. You stupidly insult an entire race which is hardly in line with what a Christian based organization should do.
Whoever came up with this stupid decision should be fired. What you did is no different than if you labeled every African American a criminal and asked everyone to apologize for the crimes committed by a few
When I pass one of your volunteers this season I will neither apologize nor drop one dime into the bucket
If anyone should apologize it is the Salvation Army You should be ashamed of yourselves
The Salvation Army USA
-
Article on news site
I read an article put out from your charity. I see now your charity has joined and made offensive remarks about white people being racist and demand all whites to give an apology. Each year I give lots of money to your goals, but this year I stop. Your suppose to be a Christian organization to help with less than fortunate people and each year I gave a lot. You now have become part of the problem and have joined in on a political move. How dare you blame white people, your suppose to be honest and Christian. Obviously your not! Shame on you for forgetting what the Salvation Army is about. Shame on you for blaming white people. I am a white woman and I am fed up with all this senseless propaganda. All men and women of all colors are my brothers and sisters. Maybe you need to look in the mirror and see with the statement your organization made against white people, that you are the racist in this scenario. This sickened me and I no longer will be donating to your charity, obviously you have forgotten what the Salvation Army was to be all about
The Salvation Army USA
-
No Apologies
For decades I, a white man, have gladly given you clothing, furniture, and money. For you to demand I apologize for being white is vile and disgusting. You shall never get another contribution from me. There are plenty of other deserving organizations who are better than you. You're a hateful disgusting and un-American. Your salvation is lost. Now that you're woke you may go broke.
The Salvation Army USA
-
The Salvation Army advocating that I apologize for my "whiteness".
I have supported the Salvation Army for decades to the tune of thousands of dollars in donations annually.
If this article is true: https://thepostmillennial.com/salvation-army-goes-woke-demands-donors-apologize-for-their-whiteness?utm_campaign=64501
I will NEVER support your organization again.
Please confirm or deny that this is true, and that the Salvation Army advocates this policy.
I thank you for your timely and courteous reply.
Sincerely,
Douglas G. Pfeiffer, D.C.
Desired outcome: A written response
The Salvation Army USA
-
News article
My family has donated for generations to the salvation army every year .
But we will never support or donate to a company that tells my family " to reflect on our racism "... we've never been racist nor will we apologize for this attack on good decent Americans.
This woke attempt wont work with decent and caring people, so I sincerely hope you reflect on this attack on Americans and trying to divide us by color and race .

This is not Christian in anyway
Desired outcome: Respect everyone and stop pushing a woke agenda
The Salvation Army USA
-
you abusive male employees
I had a scheduled pick up for a bed today. I have it in writing and two confirmed voice mails and this Morning a Michael called and told me after leaving a message that the men would be here today between 9 and 11am that they were not coming.

I have had this written contract since early Oct instead of admitting his mistake and finding a resolution he proceeded to bully me and try to intimidate me. when that din't work he sent his boss David to gaslight me and try to intimidate me. When that didnt' work they sent me Gerald. I am waiting for a call back from Gerald.

I will not be bullied or intimidated by a Gang of your male employees and I suggest you take this very seriously. Your hold message says that you do not discriminate - I feel extremely discriminated against and this is not acceptable.

Please have some one who is not a bully and has rational and some of that Compassion that you claim in all your ads get back to me asap.

Sue
Desired outcome: my mattress picked up and the men punished -
This review was chosen algorithmically as the most valued customer feedback.
I was shopping in Ithaca NY store and they had a 90% off of books sale so when it rang up I asked why wasnt it 90% she tried to explain and wasn't clear so I asked for the manager. She started crying and stated to her employees I cussed her when all I asked for was the manager. I went to tale a picture of the sign but they quickly removed it. The lady...
Read full review of The Salvation Army USA
This review was chosen algorithmically as the most valued customer feedback.
I am writing today to inform you of an incident at your 6822 3rd Ave, Brooklyn, NY 11220 store location. I was attempting to drop off goods for donation at this location, as I have been doing for 15 years. Upon entering the store a nice polite gentleman at the register informed me that they would not be accepting any more donations today. I responded to...
Read full review of The Salvation Army USA
This review was chosen algorithmically as the most valued customer feedback.
I am 31 year old male autism adult been here week a have a problem with one of the staff on duty that I feel is totally unacceptable I do came here for help because I had no home out here I do not drug I dont do any of that bad stuff I feel like I been harrissment by a staff member named randy he told mind my own business which I am very alert because I do...
Read full review of The Salvation Army USA
This review was chosen algorithmically as the most valued customer feedback.
My experiences at the Red Shield began around 2013 as I decided to explore the option of moving from Memphis to Atlanta so that God could use me to help people with addictions. I would visit Atlanta for a week at a time, as often as possible, until we were able to move. Initially, Red Shield was the only place that I found that I could afford. I wa...
Read full review of The Salvation Army USA
The Salvation Army USA
-
Not going by the policies and rules that you guys only give and have in paper
So my complaint is due to the fact that I can't talk to no person in charge of the campus on Owens Las Vegas Nevada 3639 Owens 89130 due to the fact that I had my car parked on the campus with a proper parking pass like I was inform to have me having hey problem leaving my car park properly in one of your parking spots with my parking permit pass in window visible for me to come back to my car not there and when I talk to hey manager and charge they try to lie and state that some anonymous woman that they gave me a number that I can't get in touch with said that they were there rightful owner and that they call to get their car and impounded and that the tow company that the owner shan't on campus chess got an the facility without there approval and just came and took my car for me to come back and had to pay a Towing fee and impound fee when retrieving my car due to the fact that I'm the rightful owner how was that possible that I called my car to get impounded so I would like to get compensated for my lost possessions time and money and stress 4 no Justified reason due to Associates that are workers for Salvation Army lying and going out of your policies and rules regulation
Desired outcome: Would love to be compensated 4 time stress and possessions of Lost and stolen
This review was chosen algorithmically as the most valued customer feedback.
I was exited from the salvation army for not wearing a face mask. I'm disabled wheelchair bond. The same guy that exited me name Mr. Larry was after me because I informed yall if him using staff and residents to get him drugs. Just three days before they exited me. His car was impounded for someone bring drugs to a staff member that was arrested at the...
Read full review of The Salvation Army USA
The Salvation Army USA
-
Treated unfairly at the job/work exspectations
Good morning Ms. Wach,

My name is Jessica Platt and I was an employee at the Mabee Center from July 26 2021-September 27 2021. I made the decision to resign for my well-being and the concerns I had. I wanted to bring to your attention a few concerns that I had while working there. I was a Case Manager Specialist under Rapid Re-Housing and my supervision was Latashia Edwards. First, let me start by saying I enjoy working as a Case Manager and I have worked in this field/community for a few years now. I would like to put in a formal complaint against Latashia. I spoke with Ms. I would like to address the following concerns: Latashia was very disrespectful towards me by going behind my back and questing from a rental property (proof) about my work, asked formal co-workers asking if they like me. I have had concerns with Latashia the first day we started. In our first meeting together I and two other co-workers set in her office, Latashia referenced that the team is doing the work wrong and she doesn't understand why because she trained them. She would talk negatively about her current co-workers on the team and a past co-worker Rayana. It was very uncomfortable to hear that being that I was a new employee. I had to go out of town and she asked me once where I was going and I responded that I am going out. When I returned to work and on a Team meeting she asked me again. I end up telling her where I went. It is like she has no sense of privacy and is very noisy. I don't understand why she was asking me where I was going when I am not working? It is none of her business. Another concern, If I questioned her or if something didn't make sense to me I would ask to get clarity from her. Latashia would raise her voice at me, she has done that on two occasions. I did not receive the proper train when it was associated with completing the attachment 3 document. Latashia had me and the co-worker work on it together without any training. Latashia sent us an example of a former employee's attachments and email. Latashia did not sit down and explain anything. This created confusion and stress because being a new employee there was a lot of back and forth with no sense of direction from Latashia. because there was so much confusion in completing this document Latashia and the co-worker came to the conclusion that they would be responsible to complete the document. I would give the information to the co-worker each time I would house someone. A few weeks later Tasha tells me and the co-worker that we need to go line by line to work on the document. I was confused because the last conversation we had on attachment 3 is that Latashia and the co-worker would work on that. I gave that example because I want to to see what type of supervisor she was. Latashia was a poor and unprofessional supervisor. She would ask and say one thing when it came to going a project and then change it without letting me know. Over the weeks I notice that I would need Latashia to send me what she is asking in the email form that way I can track what she is saying because unfortunately Latashia's communications skills are not good and she would change her mind. I asked in her office and in Mr. WIlliam's office if she would send me an email when she would want us to do something specific or a project. Latashia told me no she is not going to email me because she sent a message through my formal co-worker who is new to Salavation Army as I was. I told her that form of sending messages and information through another employee did not work for me because the information I don't understand and I would like to get it from my supervisor. Latashia did not like that I held her accountable as my supervisor. I can go on and on but there are so many issues with Latashia that I believe aware of if you are not already. My last concern that I would like to address is in the last meeting that we had with Mr. William she threatens that she would write me up if I and the co-worker did not iron out the issues. She also brought in another co-worker in the meeting that should have not been in the meeting. I told her I was uncomfortable with that other person in the meeting and she still wanted to do the meeting. Mr. Wlliam had to step in and tell her it would be rescheduled. There are so many alarming concerns with her even being a supervisor, she doesn't respect others and talk about hem behind there back. I would like a follow-up with you, I hope that my email make sense and I tried to give a few examples but trust me there is more! I can be reached at [protected].

-Jessica

I sent this complaint to Becky and never received a call or follow up email.
This review was chosen algorithmically as the most valued customer feedback.
I went tomake a donation and there was no organization at all. I asked for a cart or help since I am disable. I was to they didn't have any carts and I would have to wait. There was no organization people were just coming and dropping things off and nobody was waiting. When I unloaded my items a DM came and said she was calling the police. I said I asked...
Read full review of The Salvation Army USA
The Salvation Army USA
-
The staff
I had 2 put my name on a piece of paper that was not true 8n order 2 get my check Friday oct.8th.
I was told I missed 4 days and was late 4 days every day I was late and didn't come into work I text PATRICK and he said okay
I finally got the # 2 call if I was gonna be late ect.. when I call that # no one answered..
I'm also missing 3 days of pay..
I have also attached proof that I spoke with Patrick.
The Salvation Army USA
-
Veteran services
Disabled Veteran slammed into a Crack infested Building filth and dope Salvation Army Networking corrupted Property Managers lots of dope dealing and crack smoke non stop Senator Harry Reid Senior Apartments 328 N 11th Street, Las Vegas, NV 89101. Milking welfare system, disgusting report to attorney general! Filthiest building I have ever seen, disgusting non American third world!
Desired outcome: REIMBURSE MY BENFITS RIPPED OFF STRESSED CRACK INFESTED CANT SLEEP
This review was chosen algorithmically as the most valued customer feedback.
Good Morning: I am trying to get in touch with someone because my children and I recently applied to receive nipsco/rental assistance. Due to the leasing agent of our "new apartment". Here's the deal: The children and I just came out of St Judes domestic violence center for women in Crown Point, IN, for 2 months we were promised to be placed in our...
Read full review of The Salvation Army USA
We are here to help
16 years' experience in successful complaint resolution
Each complaint is handled individually by highly qualified experts
Honest and unbiased reviews
Last but not least, all our services are absolutely free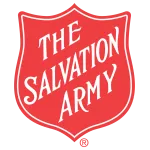 The Salvation Army USA contacts