Guideposts reviews & complaints
Guideposts
-
Billing without proof of subscription
This organization is a Scam. They are targeting the elderly. They sent a bill to my mother which is 78 years of age demanding payment. I contacted their customer service number after looking on the internet for their information since the "invoice" had no number on it to contact customer service which just shows that it is shady. I informed the service agent that I wanted proof my mother signed up for this with her written signature. Their response was, "We will mail that out to you within one to two weeks." instead, my mother paid them even after I told her, "Do not pay this." A week later they send another "Invoice" stating there is an outstanding balance. I contacted them again via phone at 4:30 PM EST on 1/18/2022 and no I was not nice about this. Service Agent said they will be refunding the payment once it reaches them. They will be cancelling the subscription and marking it paid in full. I also told them I would be taking this to the internet to allow everyone to know this company is a SCAM!
Desired outcome: They will refund this money they scammed out of my mother; they will cease any further postal exchanges with my mother after they refund the money.
Guideposts
-
Alleged agreement to pay 42.88 for books sent to me and numerous reminders to pay same.
Recieved a letter dated 12/07/2021 on 12/16/2021. This letter says allegedly I owe fourty two dollars for some phantom books I ordered. I don't recall ordering any books and certainly would not agree to pay fourty some odd dollars for same. The letter looks fake and the ink is faded and I don't trust nothing like this. My credit rating is good and I worked hard to establish same. Furthermore I'm disabled and and on a limited fixed income. I know I would never agree paying for books from some place like this.
It is difficult to distinguish between real and fake today.
Desired outcome: I will look for books: Prescription For Murder and Where Mercy Begins. I will be glad to return these books at Guideposts' expense.
Guideposts
-
Mornings With Jesus
I subscribe to Mornings With Jesus and had renewed before the end of my subscription term. I was not informed at that time that I would not be receiving the November/December 2021 issue. I called Customer Service the second week of November and at that time I was also NOT informed that I would not receive my subscription renewal until January 2022. I just placed a second call today where I was informed that my subscription starts in January 2022. I paid for my renewal in October. I do not have a product. I am every disappointed and mislead. Why didn't the first 2 representatives that I had spoken with inform me that a renewal of my subscription wouldn't commence until the next year? In fact, when I spoke to the representative the second week of November she advised that I call back if I do not receive my magazine within the next week. With all that is going on, is it too much to ask that a magazine I depend on, look forward to reading each day, and paid for be sent to me?

I subscribed to another magazine in October while renewing Mornings With Jesus and was able to receive that issue for November/December. I don't understand why this happened.
Desired outcome: I would like the product I paid for
Guideposts
-
Daily Devotional
I ordered the devotional for Christmas presents last year. Like the other complaint, I just received 2 more devotionals without ordering g them. This is so sneaky! I did not read anything g about automatic renewal. Shame on you Guidepost! Real Christian of your organization! I had fond memories of your magazine from my youth. You managed to wipe those away with this underhanded action. So sad!
Desired outcome: No charge for books or book return
Guideposts
-
All God's Creatures Devotional
I ordered three of the 2021 All God's Creatures Daily Devotionals for Christmas presents last year. (2020)
As I was looking at my bank statement (October 2021) I noticed a charge of $68.20 from Guideposts. I called to see why I was charged. I knew I hadn't ordered anything since last year. They said that the BOOKS I ordered last year were an automatic renewal. I had no idea! It must've been in microscopic print because I would've never ordered them if I'd known that. I never received any notification that I was being charged, or that I was getting more books.
While I was talking to the Customer Service Representative I told them I didn't order books, and I don't want the books. The Guidepost CSR said that the books were in the warehouse and would ship in 4-6 weeks, and when I got them I could return them for my refund!
So to be clear I was charged for books sitting in a warehouse somewhere, that I didn't order, and they took my money out of my account without my knowledge, and there was NOTHING I could do to get my money back until I received those books, mailed them back, and THEN I can be refunded MY money!
Ridiculous! Do better Guideposts! Christian based company's should do/be better ethically! I'm so disappointed in you.
Desired outcome: Change practices
Guideposts
-
Sugarcreek Amish Mysteries "til we meet again"
I was a long time customer. Whenever i received my books i promptly paid for them. I paid for this book which was ordered april 20th 2021 and arrived. I paid for it in full on april 27th 2021 in the amount of 19.69. The check cleared my account on may 5th 2021. Leaving a zero balance. Each month i am receiving late notices asking me to pay for this book. I have sent copies of the check front and back each month and still even today i received another bill treatening to turn me into collections. This time i called and was told yes that had recieved the payment but credited to something else. I said that is ridiculous! i have always paid my bills and written the books title on the memo line of the check. Further i said that if this continues i was contact the bbb, etc and file a complaint. If they turn me into colllections i will contact my attorney who i am sure would love this and they will have to pay his hourly rate. Suddenly, stacey put me on hold and came back on to say that the account was zeroed and if i receive another bill to just disregard it and asked if there was anything else she could help with. I said, yes remove me from your mailing list. I am throughly disgusted.
Desired outcome: ZEROED ACCOUNT AND APOLOGY LETTER
Guideposts
-
All God's Creatures
I've been subscribing to All God's Creatures since last year. I received my invoice to renew with my July/August issue. Made the payment Aug. 9 and it was cashed Aug. 16. I did not receive the next issue Sept/Oct. Called customer service yesterday and was informed that I just subscribed to the magazine Aug 16 and wouldn't receive my subscription till Oct/Nov. Customer service representative was very ignorant and kept repeating the same thing over and over that I had just subscribed. I would think that a Christian based magazine would try to resolve an issue rather than read from some script. I will not be subscribing with them next next.
Last year I kept getting payment notifications for a gift subscription that I had already paid and they had cashed the check. It took months before they sent cancel notice, yet they kept the money.
The company has left an official comment on the complaint.
I am my elderly mother's attorney-in-fact. I recently observed how Guideposts' renewal notices use deceptive and unclear information to induce premature or unnecessary payments from senior citizen...
Read full review
The complaint has been investigated and resolved to the customer's satisfaction.
The company has left an official comment on the complaint.
Guideposts
-
God's creatures
I never ordered the 2021 books and they sent a letter to my NEW ADDRESS with allegations that it is a "bill" and unless I pay, they will take negative action against me. I made sure in EARLY 2020 that any subscriptions I had were canceled. I did this with customer service AND online. I printed out proof to PDF in February, 2020 that I had NO RECURRING ORDERS. I then moved. Out of the blue, today, they sent a bill to my NEW ADDRESS.

This is nothing more than a gimmick to scare consumers into paying for things they never ordered.

THIS IS A VERY WICKED THING GUIDEPOSTS IS DOING TO CONSUMERS. I HAVE PROOF OF EVERYTHING BECAUSE I PRINTED TO PDF SCREENSHOTS OF MY ACCOUNT IN FEBRUARY, 2020. ALSO, HOW CAN THEY TRY TO BILL ME FOR A PRODUCT THEY NEVER SENT. THEY HAVE MY NEW ADDRESS SOMEHOW, SO IF THEY HAD SEND IT, I SHOULD HAVE RECEIVED IT.

I WANT TO LODGE A CLASS ACTION LAWSUIT AGAINST THESE FRAUDSTERS. FAKE CHRISTIANS. THE BLOOD OF THOSE YOU ARE DISCOURAGING AGAINST GOD IS CRYING OUT TO HIM. YOU SHOULD BE ASHAMED!
Desired outcome: FIRE MR. BARRY J. SMITH AND MAKE AMENDS TO ALL CONSUMERS WRONGFULLY BILLED
The complaint has been investigated and resolved to the customer's satisfaction.
The company has left an official comment on the complaint.
Guideposts
-
Misinformation
The misinformation is in the Mysteries of Lancaster County series. The title of the book is "Mixed Signals". On page 36 Florence Nightingale is mentioned as being on the battle fields of WWI, when in fact it was the Crimean War, and it was a good 50 or 60 years before WWI! I hope that you will correct the error. My name Is Vesta Whaley and I enjoy reading your books, but I felt that this error should be brought to your attention. I feel that if a famous person is going to be mentioned in your books at least make sure the facts are true! I am not a company, just a consumer.
Desired outcome: correct error
Guideposts
-
Renewing my subscription without my permission
I get renewal subscriptions request from guideposts all the time. I have no intentions of renewing the subscription. Well, when I received my credit card statement guess what guideposts had done! Used my credit card to renew the subscription-without my permission - I have no idea how they got my information from the credit card, but am demanding a refund to my card! Also, am contacting my attorney to inform him of this. I know it'll cost much more than the subscription, but i'm willing to do that because they took it upon themselves to renew my subscription without my permission! I may file a lawsuit against them for doing this unbeknown to me.
Sincerely,
Martha p taylor
Guideposts send me several notices that my subscription was expiring. I had NO INTENTIONS of renewing my subscription-but somehow found my credit card information and used it to renew my subscription without my permission or knowledge.
I always issued a check to pay for subscription so I'd like to know how they found my credit card information and WHO gave them permission to charge my account. My name is the only name on my credit card and I CERTAINLY DIDN'T give them the authority to use my card. I WANT MY MONEY BACK (to the card) and want that subscription treated as if it never happened!
Thank you and I'll expect an expedited response.
I'm reporting this to my attorney and if I have to, I'll sue to get my money back. I know it'll cost more than the subscription costs, but I WILL NOT let people abuse me or the system. In my opinion, they broke the law and will have to pay the price for that.
The complaint has been investigated and resolved to the customer's satisfaction.
The company has left an official comment on the complaint.
Guideposts
-
june/july, 2019 issue, "princely inspiration" article page 74
We are longtime subscribers to Guideposts magazine after receiving a subscription as a Christmas gift from our Sunday School teacher.

We are disappointed in the article praising and uplifting Prince in June/July 2019 issue. The fact that he was a longtime subscriber to Guideposts does not diminish the horrible treatment he supposedly gave to innocent, defenseless children. Has "anything goes" become a part of Guideposts? We do not understand including an article uplifting and praising Prince.

David and Luetta Fox
Centerton AR
The complaint has been investigated and resolved to the customer's satisfaction.
The company has left an official comment on the complaint.
I wish to file a complaint against Barry J. Smith who is the customer service director of guideposts. He has a very bad habit of being to quick to send out typed written letters to customers accusing...
Read full review
In April I received a book from the company www.guideposts.org. I haven't ordered it and have no idea why they have sent it to me. Also I started to get bills from this company. I tried to call them...
Read full review
My grandmother died in June of this year, so we've been having any leftover mail she would have recieved forwarded to our home. She had a subscription to Guideposts magazine way back in '09 and she...
Read full review
We are here to help
16 years' experience in successful complaint resolution
Each complaint is handled individually by highly qualified experts
Honest and unbiased reviews
Last but not least, all our services are absolutely free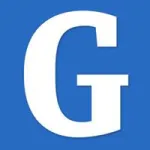 Guideposts Company contacts