Telkom SA SOC complaints
2457
Telkom SA SOC
-
IP Voice service: can't be activated
I have a number which I have been paying for since 2019 but never used it. So I asked for IP voice service on the 4th of May, 2021 and given this reference number: 262396122A. I was sent a link to follow but the service couldn't be activated so I decided to call them and I was told that the order was till pending and advised me to call sales department which I did. The sales lady told me that it would be closed so that the line could be migrated and said that takes 48 hours. My question was what kind of work flow that they send a link to a customer but the order was not finalized. On the 11th of May, I received a message saying "You did not select the option to migrate your Service # to IP voice. This order has been cancelled." I called again and I was told that my order was still open. So I chatted to them and Fred gave me instructions to follow so I did that showed him every step taken. So he escalated the issue. I got a call from a lady who told me they could issue me a new order for a voice service and needed permission and I said it was okay and that was on the 21st of May. I still haven't been assisted and still waiting ...
Telkom SA SOC
-
Over debiting on expired contracts
Telkom does not want to cancel our old contracts and keeps debiting every month even when there is no money and the contract is lapsed. We went to the store to cancel, they say we must call. We then called they say we must register and login on the telkom website, we did all that, and there system produces reference numbers yet we still charged despite the contracts being expired.
Desired outcome: Refund all the money outside of contract
Telkom SA SOC
-
Telkom
Re: Telkom Account 4074002397: Ms C Evertson
ID Number:
Contact number: 073 148 9795

I am sending this compliant regarding my Telkom contract account which I took out more than two years ago.

I took out a dongle via Telkom in April 2018 and this 24 month contract should have stopped April 2020, but it has not.

Since April 2020, Telkom has been deducting R40.00 per month for the dongle device and some data. This is something I didnt mind but to now see I have been handed over to Nu Debt Management and owing R565.40, is just insane!

I reversed 2 of the R40.00 deductions because I did not have money and this deduction was actually never signed and agreed upon...Telkom then in turn charged me R210.00 per debit order reversal and still handing me over to Nu Debt Management!

I have gone to Telkom walk-in stores to get this contract cancelled but they said it must be done online, which I keep on trying to do but to no avail does my account come up. HOW ON EARTH CAN YOU BUILD A NATION!

When attempting it online I did not succeed and then after calling them, they could still not help me.

How was I to end of my contract which was fully paid up?!

I have now been sent a FINAL NOTICE OF DEMAND which requires me to pay R565.40 for what I don't even know.

Telkom were more than happy to debit my account for 24 months (term duration of the contract) and now they still want another R565.40.

I am disgusted at the lack of service obtained from Telkom which is one of the biggest providers in telecommunications.

How can I have such a hard time ending off a contract which was to be ended months ago.

I refuse to pay this amount and I request and urge Telkom to write off this money and compensate me for the anxiety, irritation and time its costed me to try and cancel this contract which had to end ages ago.

They also handed over my account to Nu Debt Management and I was not even aware of this, THIS MUST BE TAKEN OFF MY NAME IMMEDIATELY OR I WILL TAKE FURTHR ACTION.

Yours in disservice

Chandre Evertson
Desired outcome: Cancel my contract - clear my name
Telkom SA SOC
-
Telkom
I have not received my deposit back and they are saying my account is closed. I have been calling and frequently visiting telkom shops to no avail. I have finished paying my contract in January.
Desired outcome: To get my deposit from Telkom
Telkom SA SOC
-
Paid up letter not received for over two weeks
I initially contacted over two weeks ago to request my paid up letter for an account which has been paid in full.

I called Telkom last week Friday and was eventually able to get hold of an agent thereafter I received an sms to state that the letter would be received within 48 hours which expired Tuesday already.

Then yesterday I was informed by another one of your online agents that I would have to wait 7-14 days then another said 21 days which is appalling as I already have waited over two weeks with no response by email from Telkom until the 11Th May when I received an email from
Vusikhaya Nquma in the Executive Customer Relations department, ensuring me that they would again contact me with 48 hours. Its the 13Th May today and still I have received no feedback from her or any other agent.

The service from Telkom is a disgrace and turnover around time is even worse. They need to find a way to manage their processes so they are able to keep their customers happy.
Desired outcome: To obtain my paid up letter today
Telkom SA SOC
-
Device insurance claim
I am so disgusted by Telkom, their service makes me want to puke. I submitted a claim for two devices on the 12th of April 2021. I've sent numerous emails, I've tried calling. Their agents are the worst, I've even lost count as to how many times I've been placed on hold until the call disconnects. I've spent hundreds of my time and money.

I've been paying from month to month for me to be receiving such service, I would like my devices to be delivered as a matter of urgency. Should this not happen I'll be going straight to the ombudsman cause clearly Telkom's incompetence has left me without a cellphone for a month straight.

My reference number is 52524, email is [email protected] Iook forward to getting feedback... Hopefully!
Desired outcome: For both my phones to be delivered asap
Telkom SA SOC
-
poor service
Always faults on line, months passing, someone coming out few days its ok then is faulty, if you don't check your speed, they drop your speed every other week then you have to call to get your speed up! why pay for fast line, if you drop our bandwidth and hope we don't notice! LANDLINE NR 057 388 1141

How many times must technicians come out to fix same problems, and leave us with little to no no internet access as we must always wait for them to come and fix, and use hundreds of rands on airtime to call customer care to report faults each time.
Desired outcome: Stop stealing from us and give us what we pay for.
Telkom SA SOC
-
Unfairly treatment by telkom
I wanted to cancel Telkom contract and they gave me the statement as to how much I will have to pay including cancellation fees. I did cancel but now I can't get the paid up letter as this is also affecting my credit score (ITC). I HAVE BEEN CALLING TELKOM BUT NONE OF THE AGENTS GIVE ME A WAY FORWARD AS TO WHERE AND HOW WILL I GET IT. They used to call me 24/7 raiding their payment during lockdown as I was not working but I kept depositing the monthly installments making arrangements with them. Now that I have paid all the money they are refusing to give me the paid up letter and this ****es me off because my life is stuck because in the ITC it shows that I still OWE them. At least if I could get a paid up letter stating that I don't owe them.
Telkom SA SOC
-
Paid up letter
Hi my name is Richard my ID is 8103125836084 I have been waiting for my paid up letter for 3 months now when I call customer care they just promise me lies and sometimes they drop the phone on me I want to buy a house I have lost 2 properties that I was supposed to buy and now I want to buy another 1 but still I can not have the letter.. Please help is URGENT my number 8s 0662450996
Telkom SA SOC
-
services not delivered /rendered
My adress is 1508 Loch logan park, 163 Nelson Mandela Drive, Bloemfontein.
Account no 337878834
EFT Ref No 3754660005035327774.
I am tired of the same complaint, with no resolution.

Telkom has failed to render the agreed services over a year, despite all the reporting i did .
They communicate one-way by accumulating the monthly bills and their response is only for me to pay the services.
I will not pay for services that were not rendered.
Stop threatening me about the credit bureau and lets go to court.
Desired outcome: For telkom to acknowledge that their Fibre optic is not working in my area and stop my account with them for both the landline and internet .
Telkom SA SOC
-
Unresolved Query - Unacceptable Reason/Advice given
I lodged a fault online @ Telkom 11-Mar-21 as to telephone out of order and mentioned could be result of stormy weather.
16-Mar-21 An online request was made regarding phone still out of order and no one contacted me yet. The online Agent replied by writing ''the cables were stolen and Telkom Technicians are waiting for stock".
23-Mar-21 I called 10210 and Call Centre Agent said she will escalate my query. Further to say that nothing was done as to my 1st enquiry, it is not on the system and the query is still open.
24-Mar-21 I called 10210 and Call Centre Agent said Telkom will not replace the cables, and I must make use of an alternative service provider or get a wireless system. After 4x times asking for her name, she indeed gave her name to me, however did not want to issue me with a reference number for this call.
My dissappointment and frustration is that after more than 40 years making use of this Company's service and paying my bills every month, there was not one positive word of assistance or resolution presented to me.
This is unacceptable and unprofessional conduct.
We are running a small business, which was mentioned to all the Agents, and urgently require all manner of contact with Clients to be maintained.
My 1st request is for Telkom to investigate my initial fault lodging (53CTZ110321) and to revert back to me how Telkom will be solving this problem (2nd), A refund in subscription services from 11-Mar-21 till problem solved is my 3rd request.
Yours faithfully
Christa Naumann
Desired outcome: LANDLINE AND/OR HANDSET TO BE IN WORKING ORDER URGENTLY
Telkom SA SOC
-
Incompetent Sales Staff resulted in wrong order
Good day. In august 2020 i upgraded to uncapped with a calling plan on my landline. This order was incorrectly done. Since then i am charged for calls. There is no recorded notes on the system. I made several calls to confirm my calling plan and was in actual fact "lied to". I can understand a mistake being made once but i am certain i made numerous calls to confirm the order i wanted. Now I have to be hopeful the recordings are found, which i highly doubt given my experience with getting assistance today. Customers should never be misled/lied to in this way. There is no accountability as I am not sure if all calls can ever be retrieved.
S Naicker
083 415 8739
Desired outcome: The calls must be retrieved to confirm that I did request a plan for my landline calls to be included
Telkom SA SOC
-
Data unit was not working - send back the next month
Good day

account number - 339733042

i applied for a data bundle 10gb. when i received the unit, it was not working. kept on saying there is no data available. i took it up with telkom and the lady advised that i send the unit back. the kept on charging me R169.00 for it. untill i changed from banks.. i also phoned them and logged a complaint asking why i must pay for something i dont have, and have never used before. the call centre keep on saying the are working on this.. now i have closed the bank account the are sending me letters that i need to pay and is also giving me a bad name for not paying something i dont have.
Telkom SA SOC
-
Renewal of contract
The greatest disappointment, I am a Telkom customer since 2010 and have completed several contracts, such as I purchased MacBook, S9+, home fiber, 2 GB free me, ADSL and never ever had a delayed payment. Today for upgrade of telephone they asked for ZAR7072 Face with rolling eyes upfront because I have a passport and not SA ID. Do you rely on credit history or might be Telkom incompetency to identify the right customers. Fix your system and bring competent people. I will ensure that no more Telkom in my home and family. Thanks, Majid Jafri 0814821904
Desired outcome: Get the phone and contract
Telkom SA SOC
-
I have been blacklisted through telkom even after it was confirmed that it was a fraudulent account under my name.
On April 2019 Telkom started debiting an amount of R3200.00 in my account this happened until may but I kept on reversing the debits. I went to Telkom on the 6th of June and I was given case number 28925799 I was told Telkom would call but they never did. I have been going to Telkom stores since 2019 up to date to plead my case but nothing has been done. Telkom confirmed to me that the account was fraudulent and opened within their stores but they still took my name to their debt collectors. I have been black listed and as such I m unable to move forward because of the blacklisting. Hello peter you are my only hope I beg you to help me I have been fighting with Telkom for three whole years I do not know what to do anymore or where to go.
Desired outcome: I beg for my name to be removed from debtors because I am unable to move forward as a result of the bad record.
Telkom SA SOC
-
Service
Hi my name is Noel.I have purchased a phone from Telkom direct store here in Chatsworth Durban I sent my phone in for repairs only to find out that my phone was sold without me being notified cause I rejected the quote given for repairing my phone and when I asked for help from the store they said they can't do anything to add on they took their monthly installments without fail when I didn't even have my phone plus I paid an additional amount of R200 to get my phone back without being repaired now to cancel my contract I have to pay R2000 more with my monthly installment need assistance to know what I can do to resolve this?
Telkom SA SOC
-
illegal procedures
Good day, i am a resident of 29 Aalwyn Street, Phalaborwa Limpopo, my name is Adele Vermaak. on 16 March 2021 at 13H00 i got home and was awaited by a big hole which was dig up in my garden by telkom without my consent or prior knowledge, legal procedure was not followed by TELKOM, i took pictures of this incident, my garden is destroyed(i have underground water system for my garden and no pre causing was taken, i demanded all work to be stopped immediately as this is an illegal operation. i want you to look into this as a matter of extreme urgency, failing which i will go to Carte Blanche and all the news papers in South Africa. This in not acceptable as i did not give consent for a WIFI TOWER BOX to be set up .
Desired outcome: i want an appology and if any damages was done to my sprinkler system as a result i will hold telkom liable for this.
Telkom SA SOC
-
Telkom Contract Cancellation still not processed since September 2020
I phoned Telkom in beginning of February 2020 to move my landline telephone to my new shop. They brought me a router which I did not request.
After more phone calls they moved the landline, but still did not resolve the router which I did not request and started billing me for it. Lockdown happened. Charges for unrequested/unwanted router kept going off of my account via debit order. No one resolving this issue. I cancelled via Telkom online on 14/09/2020 [email protected] 30 days for cancellation to be completed nothing done. 10/10/2020 I went to Telkom branch store [email protected] to log a dispute : ref nr 28895864 Told 30-40 days for dispute waited noting done money kept being deducted. Mailed [email protected] January 2021, February 2021 and phoned 10210, 081 180 & 012 3112473 Nothing still being done we are in March 2021 and I am still being billed for services which was supposed to be cancelled in October 2020. Today 16/03/2021 I phoned again and still no resolution to this matter just a please send email again!
I know there is cancellation charges on the contract this could have been taken since last years debit orders, firstly for a router that has never been used this can be checked on Telkom`s side and the other services I requested to be cancelled. The money that they keep deducting/stealing from my account, can be credited against my mobile phone accounts which is still being used and paid every month. A resolution to this matter will be appreciated.
Telkom SA SOC
-
Not receiving my paid up letter and itc clearance
Case No 56260744 & 56664872

I cancelled my telkom line which was not done. I had to log a complaint (see above) Telkom have cancelled and written off the outstanding amount but I still have not received the Paid up letter and it still reflects on my ITC record.

I have had NO response to my emails, I URGENTLY need the paid up letter and my ITC adverse payment to be removed, this is holding up finance, this should never of been an issue as I cancelled my Telkom account and it was not done!

My ID number is 6810050124086

I need this sorted so that I can get my vehicle finance.
Desired outcome: ITC Cleared and Paid up letter
Telkom SA SOC
-
Data costs and value
I'm very annoyed as I left Vodacom and went with u guys cause I use alot of data and used to pay R15. 10 a gig and now it's R17 and a gig runs out a few hours later and I never even used the data that much. Bought 1.2gigs today and now it's finished and all I did was play a few games on my phone. Very dissapointed thinking of going back to Vodacom.
Desired outcome: I would like my data to be reimbursed
We are here to help
16 years' experience in successful complaint resolution
Each complaint is handled individually by highly qualified experts
Honest and unbiased reviews
Last but not least, all our services are absolutely free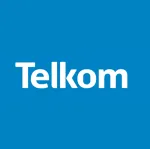 Telkom SA SOC contacts