SunTrust Banks complaints
391
SunTrust Banks
-
bad scheduling of employees
I am a business customer of suntrust on small pines drive in garner nc. in the past I have had a problem with brand new ones being given to me. they are very hard to deal with in the registers but that problem has seemed to get better after talking to the manager about it. now today when I went to the bank for my deposit and change order they couldn't even supply me with enough ones saying that only one person had a key to get to them and wasn't coming in til 12:30. really? the manager cant get to the ones? is that improper scheduling or what? im very close to switching banks but really don't want to go through the hassle.
SunTrust Banks
-
security/customer service
When you call the 800 number to reset your password, deal with one of their stupid security triggers or set up access to your account or open a credit card, you are calling THE PHILIPPINES! Doesn't that make you feel safe about your personal data! No recourse in those people. How secure are they from DDOS attacks? It should be in their disclosures! Be warned. Now I get why so many phishing attacks come from there.
SunTrust Banks
-
poor handling of mortgage application
I applied for a mortgage back in June of 2016. It was a nightmare. In five months, I had five different mortgage loan processors. Each one didn't know what the previous processor did, so I sent information numerous times.

When I changed processors, I would not know for a while. I'd message the person I thought was my processor, and I would get an automatic response saying they were out until the next business day. NOT! Finally someone would contact me saying they were my new processor.

There were ridiculous delays. Each time I fulfilled all the requests of the processor, I'd get another list of "needs" until it was absolutely ludicrous. Then, after five months, my fifth processor says they need transcripts of the last two years of my income taxes from the IRS. FYI I had already sent them copies of mine, but my processor said this is required on all mortgage loans. Well, if it's required, why was this not taken care of five months prior!

Another processor had no idea what was going on, and said that before I could get my mortgage I needed to pay off my ex wife what I owed her for our house. The reason I was getting the mortgage was to pay her off! This is when I lost my cool and began yelling at the processor on the phone. I later apologised. Losing my composure is not typical of me, but it was overdue.

And still, here it is mid October, and no closing date has been set. I was told I needed to pay off a credit card before I could get the mortgage. The credit card wasn't even mine !

If you want to keep your sanity and not be driven crazy, stay away from SunTrust Mortgage.
This review was chosen algorithmically as the most valued customer feedback.
on Aug 10th I had a balance of .46 cents in my account On Aug 16th NETFLIX took out their charge of $8.64; overdrawing my account. The Bank did not hold true on the overdraft protection, instead they charged me $36.00. Then, on Aug 22nd (5 days later) they charged me another $36.00. When i called and inquired as to why I was not sent an email, and why...
Read full review
This review was chosen algorithmically as the most valued customer feedback.
I had sufficient funds to cover all expenses and Suntrust continues to make my account negative by putting Overdraft Fees on my account. I have called the local branch and the 800 number and they try and tell me that these fees were pending. Everytime I purchase anything I immediately look at my online account to see if the purchase amount was deducted and...
Read full review
This review was chosen algorithmically as the most valued customer feedback.
Been customer for over 20 years and all those years got money orders at no charge. Suddenly they wanted me to pay $5 per money order. Not happening, I can take my cash out of their bank and walk across the parking lot to an Amscot that gives free money orders. On top of that I have discovered that other branches of Sun Trust will still give free money...
Read full review
SunTrust Banks
-
treatment by your staff
For over 3 years, I have been using this branch for the business that I manage. I have 3 separate income based rental HUD properties for Seniors. That computes to a security deposit account as well as a rental account for each. I also pay my own personal car payment to Sun Trust. A little over a year ago, they hired a new teller who refused to cash my petty cash checks if I did not pay them $7 service fee. I spent nearly an hour in the office of the branch manager at that time & he instructed this teller to cash the petty cash checks. Now there is a new branch manager. She, herself has cased these checks for the past 2 months. Today this same teller started in again about a service fee. I waited a long time for the branch manager to talk to me, I asked her if she remembered cashing these petty cash checks for the last 2 months & she said she did. Yet, I could not get them cashed! I deal with more than one branch as my properties are close to different ones. I have NEVER had this problem before. This particular branch is not only not customer friendly, they are customer unfriendly. They do not smile at you, talk to you, have communication with you. They stoically stand behind the counter to do the teller business. When I walk into a Wells Fargo bank that has my personal accounts, I am greeted, folks smile, I am treated like they really care. Sun Trust needs to teach their tellers how to treat their customers. I have never been treated so poorly trying to do business with a bank
SunTrust Banks
-
account paid off, lien not transferred
As outlined in the information below, our account with Sun Trust Bank was paid off in May of 2015. The title to our vehicle was to be transferred to "Pentagon Federal Credit Union (PFCU) in the month of May 2015, that has not happened to date. I have on numerous occasions called and talked to different bank representatives and bank officers who all have promised that the lien will be transferred. I spoke with a bank officer in July 2015 who gave me a lien satisfaction confirmation number (5834986) and he assured me that the lien would be transferred in 3-5 days. On September 11, 2015 I went to the Maryland, MVA and I was told that the lien for my vehicle is still in the name of Sun Trust Bank, this is four months after the account was paid off. On 11 September 2015, I spoke with a Sun Trust Bank bank representative and it was acknowledged that the lien was still in the name of Sun Trust Bank, once again I was assured that in 3-5 business days the lien will be transferred to Pentagon Federal Credit Union. During this most recent conversation I was given another reference number: 5983238. Please, transferred of the title to the PFCU is all that I want.

Information:
Pokhui Lewis
Billy Lewis, Jr
11718 Backus Dr
Bowie, MD 20720

Re: SunTrust Account ending in: 0443
VIN: YV4902RC3F2621470
Vehicle: 2015 Volvo XC60

"Your account was paid off and closed with us 05/11/2015"

v/r

Billy Lewis, Jr.
This review was chosen algorithmically as the most valued customer feedback.
My previous insurance company made more than one mistakes calculating the escrow for my mortgage. One time they under calculated the escrow for taxes after I paid (i always paid early) the bill and applied the over payment to the principle, which I never got refunded from the escrow and was in the triple digits. When they sold the mortgage to another...
Read full review
This review was chosen algorithmically as the most valued customer feedback.
OK..here it goes...I have been a victim of major identity theft to the point where I couldn't answer one single question about myself while trying to do my annual credit report. I was at the end of a law suit and needed a bank account to put the money in and fast as it came to an end faster then expected. My 92 yr old grandmother has had an account with Sun...
Read full review
This review was chosen algorithmically as the most valued customer feedback.
SunTrust really sucks. They misrepresent the job when they interview people, In at least one branch, racism is rampant towards non black employees. Complaints to the HR department only result in the matter being covered up and not dealt with. Eventually they fire most people for reasons NOT part of the job description, or what any rational thinking person...
Read full review
The complaint has been investigated and resolved to the customer's satisfaction.
SunTrust Banks
-
excessive fees
I have had an account with Suntrust for a number of years for a number of years ( at least 7). When I first opened my account there were no monthly service fee. A couple of years ago I started getting negative balances when my account was hit with a non consistent service charge. On this last occurrence I had 25.00 in a checking account, I spent some of that but left a small amount in there as to not have a zero balance. The next day I get a text that says my account is - $2.50. Then they attached a 36.00 charge onto that. If I don't remedy this it will cost me an additional 36.00 extended overdraft totalling $76.50. This is not the first time that this has happened. I have had instances where the service fee will be whatever is left in the account. For example in one instance the service fee charge was 1 dollar and something. I am going to close this account because I can't get a sound reason as to why the fee fluctuates, why it is not charged every month (as I was told one time that it will be while addressing this same issue) and the timing of said fee occurs when it stands to profit the bank. I am a loyal customer that to this day has attempted to comply with these strange and unexpected fees that over the years have cost me somewhere in the thousands. I don't know that this will help anyone else but I think Suntrust is out of touch with many of the people in the community that it services who may not have huge amounts of money to deposit. We get exploited and drowned in fees that eventually will inflame me to dispute and refuse to pay resulting in negative credit at the hands of a fee tyrant.
Resolved
The complaint has been investigated and resolved to the customer's satisfaction.
SunTrust Banks
-
unfair nsf fees
Suntrust instead of taking the checks as they come in.
Uses a program that maximizes the amount of fees they charge.
I had a small amount overdrawn in my account I knew after
My mortgage cleared I would be assessed a 36 dollar fee.
Instead of paying a few small charges that came in first
They paid the mortgage first then charged me for
6 or 7 nsfs at 36 apiece. Then they had the gall
To charge me a continued overdraft fee of another
36 dollars . By the time they were done we were
Charged over 200 dollars. This has gone on several times
They do not pay checks as they come in they hold
Them pending for several days hoping for you
To over extend by thinking you still have money.
I tried talking to them but get foreign customer service
I have been a customer for over 10 years and have several
Direct deposits. This is border line criminal since the checks should be paid as they
Come in not when suntrust decides. Please check into
This I feel like they are taking advantage of everyday
Customers and using these fees to bonus their CEOs
This review was chosen algorithmically as the most valued customer feedback.
I have gotten misleading information about how to cancel my debit card when I attempted to cancel a card due to identity theft, they did not tell me to change the card number and pin number to prevent any unaurhorized transactions, but instead had me change only the card number which meant the old card wad still linked. This lack if accurate information...
Read full review
The complaint has been investigated and resolved to the customer's satisfaction.
This review was chosen algorithmically as the most valued customer feedback.
My son and I deposited a check into my sons checking acct. We were told once the funds post the check was cleared and was good to go. 2 weeks later we find out the check was a scam. At that point my son was contacted by a Timothy Bass, who demanding payment in full or my son and I would go to jail on felony check fraud charges. I tried to spk w/the...
Read full review
SunTrust Banks
-
inflated overdraft fees
I would never recommend Sun Trust Bank to anyone. Their overdraft fees are inflated, excessive and unfair.

I had an overdraft of $10.00 and was charged the $36.00 overdraft fee. I am on disability and only get paid monthly. I transferred from another account the $10.00 to cover this. They have since assessed me two more overdraft fees of $36.00 each. My account is now over $100.00 in deficit. I have emailed them in vain and this last time explained that I would be covering the original amount but am refusing to pay their inflated, unfair overdraft fees and have requested close of my account. I have explained that I am on disability and therefore, a limited income.
This review was chosen algorithmically as the most valued customer feedback.
Sun Trust is part of the Mega World group as is Empire East Inc. We have has paid Sun Trust (Mega World) a lot of money and they have delivered a sub standard construction. They have had numerous attempts to remedy the situation but have failed to fix even the most superficial of issues. The construction is so poor that ceiling, windows and major structural...
Read full review
This review was chosen algorithmically as the most valued customer feedback.
I have had a checking account with Sun Trust (formerly Crestar) since l990. In 22 years, I have never overdrawn my account, been late on, or missed any credit card payments. My Sun Trust VISA card had expired and I went to re-activate it. I was denied, the excuse was that the credit card company no longer did business with Sun Trust. A couple of year...
Read full review
The complaint has been investigated and resolved to the customer's satisfaction.
SunTrust Banks
-
customer service - refi info
When calling to get information on the possibility of refinancing my 1st mortgage (which is underwater) under one of the new government programs, SunTrust has set their phone system up to deter borrowers. After inputting identifying information, I am met with a recording that simply says "Due to the government's release of the Making Home Affordable Act, we are experiencing unprecedented call volume..." shortly thereafter, I am automatically hung-up on. Each time I call, I cannot get anyone on the phone; I wonder if the system deliberately discriminates based on geographic location as one has to enter a ZIP code before moving onto the menus?
Resolved
The complaint has been investigated and resolved to the customer's satisfaction.
SunTrust Banks
-
unfair labor practices
Okay, this is complaint is target really against 3 different co conspirators: Suntrust Mortgage, Zenta, and Accenture Credit Services. Here is the interplay: I worked for an "outsource" company by the name of Zenta, that was taken over Jan 1, 2012 by Accenture Credit Services and I was dedicated to working on SunTrust Mortgage underwriting account. I mention Suntrust Mortgage because, I believe, they were to principle "driver" of how we were compensated as mortgage credit underwriters (we are the people that approve or deny your home loan request): we are NOT management people, but simply hired labor BUT Suntrust/Accenture/Zenta ILLEGALLY classified us as exempt from overtime pay while requiring a 55 hour work week.

ZENTA and Accenture Credit Services is s****! As a mortgage underwriter for SunTrust, we were ordered to meet unreasonable production goals- this created the need to work overtime- without pay! There was constantly pressure from our team leader, Janet M Green and Joe Pickett, and Brian Nicholson (Suntrust person in charge of the outsource company vendors) to stay late and come in weekends! THEY PROMISED ME AND EVERYONE WHO WORKS AT ZENTA (NOW ACCENTURE) THAT THEY WOULD NEVER HAVE A WORKLOAD SO GREAT THAT WOULD REQUIRE WORKING PAST FORTY HOURS IN A WEEK! They are such f**** liars and I am in the beginning stages of a federal class action lawsuit for the non-payment of overtime wages. AS MORTGAGE UNDERWRITERS WE ARE NOT MANAGERS! THEY ALL MADE US SIGN A FORM THAT WE AGREED TO BE CALLED "EXEMPT" RATHER THAN NON EXEMPT. WE (MORTGAGE UNDERWRITERS) DID NOT HAVE ANY MANAGEMENT AUTHORITY AT ALL! THEY TOLD US WHEN TO COME IN (BETTER NOT BE A MINUTE PAST 8AM) AND WE CERTAINLY DID NOT MANAGE OR OVERSEE ANYONE. BEING CLASSIFIED AS "EXEMPT" IS WRONG AND ILLEGAL.
We are here to help
16 years' experience in successful complaint resolution
Each complaint is handled individually by highly qualified experts
Honest and unbiased reviews
Last but not least, all our services are absolutely free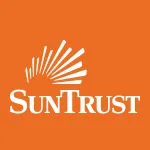 SunTrust Banks contacts