The complaint has been investigated and resolved to the customer's satisfaction.
Starbucks
-
defense
I have worked for Starbucks for over a year now. I love my job but like anyone else I have bad days too. I try to drop everything at the door before I start my shift and look at all the reasons I should be happy. I am happy. But some customers are so rude! I dont mean to beep my own horn or anything, but I really really try to be super helpful to the customers if they have questions about something or are perhaps confused about something else. Well, I work the drive through and the rudest of the rude come through the drive through. Those with really loud trucks, those with drivers side windows broken, those who like to prank us and make orders then drive away, and especially those who come everyday and we know their orders and make it right EVERYTIME yet they still persist on yelling their order at us. And of course the cell phone customers. People, give it a REST. We would like to ask you how your day is and if that drink is what they were hoping for (if they havent been to a Starbucks before). We cant do our job if you dont let us. The baristas i work with are for the most part proactive on the job, but where one falls short another pulls through. My last thing is, if you have a complaint please please talk to us before going to our manager. And when you do talk to us please dont be in defense mode because basic people skills tells us that one tone person's bad day turns another's into a bad day... thus resulting in a whole ton of people having a bad day. I want to be helpful to you so please LET ME. I will try my hardest to do the best job I can. But to all you customers, if you choose to be rude... we can choose to not serve you.
Resolved
The complaint has been investigated and resolved to the customer's satisfaction.
The complaint has been investigated and resolved to the customer's satisfaction.
Starbucks
-
my bad experience
Ok the week before last I went to my local starbucks located a block from my house (mind you I got there pretty much everyday they know me and the only drink I EVER get there)

Ok, so I go in at 6am Friday right before work like always. I ask for my Cinna-dolce frapp with extra whipped cream, cinna-dolce sprinkles and caramel drizzle on top and to put it in a venti cup. (I order a grandee in venti cup)

One of the usual baristas (she's my fave person who works there) takes my order and starts to make it then she says "Oh, I'm sorry Ann we are out of the regular Frapp blend. I do have the Lite version. You can try that and if you do not like it just let me know I'll get another one." I said "Sure, no problem."

Remind you she along with a few others always treats me well there. She then said "Personally I really do not care for the Lite kind since there's no sugar in it they use splenda." I said well I'll try it because I need my Frapp! :)

So I take it to work and I try it and OMG! There was like NO taste at all it was not good to me.

So I went back on Monday at 6am as usual but she was not on that morning but someone else I like was there and also one other barista he sometimes comes off a bit gruff.

I ordered my usual he already knew it and had my total ready for me to pay. So I give him my money (I over looked the nasty LITE kind from Friday since they treat me so well I didn't see it as a problem) he started to prepare to make my drink then came back to me and said in a blah tone

"Oh, were out of the regular frapp mix." I said ok well could I try it with the crème mix? He said yeah. So after about 5 minutes he came back and said "were out of the crème mix too." I was a bit irritated by since I had to get to work and the fact that they do not have ANYTHING I want now. I said well I really do not care for the LITE kind since I tried it already.

He just stood there looking at me. I said well what do I do now. He said I can give you a refund. Hmm um yeah he could give me a refund since I can't get anything I want...you would have to give my money back. SO he gave me my money back and I left out that morning empty handed.

Later in the afternoon I called and asked to speak with a manager. I told the manager about both days and that I was unhappy very unhappy with the service on the second day and that there was NO frapp there at all...he pretty much told me in a sarcastic tone " We can't help it if they aren't sending our supplies so that we can do our job." after 15 minutes off talking to this manager I was like well I know it's not your faults but could I at least get a coupon or a rain check of some kind for a frapp once you get the supplies?

He said why would you need a coupon when we get the supplies since then we will have the supplies and you can be happy then.

I was taken back by what he said. I said No I would not be happy to pay for a drink I have tried to get multiple times I have been a very very good customer and think I should get something for my inconvenience. He said FINE what's your name. I told him and he said well when are you going to pick it up I said when you get your supplies for the frapps.

He snarled and said fine it'll be here. I then went to their website and wrote a complaint on the manager and also told them the whole story just like this. I have heard NOTHING back from them at all.
Resolved
The complaint has been investigated and resolved to the customer's satisfaction.
This review was chosen algorithmically as the most valued customer feedback.
I've contacted starbucks management several times to complain that they have known convicted felons and other unsavory types passing their days trolling for victims from the plush furniture at 1240 university ave, 92103, and starbucks clearly does not give a damn. what can I do to get something done about these people? management and barristas at the store...
Read full review
The complaint has been investigated and resolved to the customer's satisfaction.
Starbucks
-
has offically been downgraded to &horrible& coffee
It's a beautiful fall Sunday morning in New York City and I stopped in for a latte on my to work. Horrible! Not only is it a really bad latte (especially compared to the local coffee shops popping up everywhere) but the barista was extremely rude. When a gentleman and I were confused about which drink was ours she snapped at us. It's as if all workers laid off from the DMV collectively got jobs at Starbucks. It has gotten really bad I am taking my coffee addiction elsewhere.
Resolved
The complaint has been investigated and resolved to the customer's satisfaction.
The complaint has been investigated and resolved to the customer's satisfaction.
This review was chosen algorithmically as the most valued customer feedback.
Starbucks needs to computerize their ordering system, because it seems as though their baristas can never get an order correct. One would think with the pamphlets Starbucks provides on how to specialize your drinks and key words to use when ordering i.e. non-fat, skim, and iced, that they would also parlay that to their baristas... but sadly they do not. A...
Read full review
This review was chosen algorithmically as the most valued customer feedback.
Once loved Starbucks for the service and fact that Soy milk is never a problem (I have a milk allergy)...until today. King and Yonge Street location in Toronto - stay away as they have the worst service imaginable. Tall African Canadian Barista clearly bothered by fact I asked for soy milk. I can't even begin to describe how rude this woman was. At one...
Read full review
Starbucks
-
prejudiced mind inside starbucks shop
A Starbucks barista said "You should leave here" so I had to leave a Starbucks shop in Munich. Though Starbucks Deutschland and I planned that a shop manager will either apologize me or explain me, the manager has been ignoring me since May 6. I've been uncomfortable since the barista's words, it's sometimes difficult to breath. I'm down these days.
I attached an email from me to Starbucks. This accident was happened to me. Please help or indicate what I should do.

To Starbucks,

My name is Yoshida, an Asian person, I live in Munich, Germany.

I went to your shop in Munich on March 2. While I was in your shop, a caucasian female customer had her personal speech inside your shop around 10 minutes for 5 other customers and a Starbucks barista who is also a caucasian female. After the speech, the barista, Ms.Flieschmann, said to me "You should leave here." so I had to leave your shop. I did nothing, I was just there, but Starbucks kicked me out. There was no explanation. Though I understand only a few German, there was a suspicious issue against race and culture difference in the customer's speech. And when I left your shop, Ms.Flieschmann explained me which actions are OK in Germany and which actions are not OK in Asia with repeating "In Germany", "We are" in English.

I complained this problem to Starbucks Deutschalnd on March 6 by email. But no reply. I called them on March 21, 28 and April 1. Finally on April 1, Ms.Stoppa in Starbucks Deutschland Essen office emailed me back "sorry" and we planed that I will meet the shop manager and the manager will explain me or apologize me about the problem.

It passed more than 2 months since the accident. I still can't meet the shop manger, Ms.Kindall, yet. I hope she will re-schedule soon, because I've been uncomfortable for more than 2 months and every time when I pass through your shops in Munich. When Ms.Kindall emailed last week that she can't meet me unless I don't go to a shop where is far and no relationship from the shop where the problem occurred, I was shocked, very uncomfortable and difficult to breath.

If Starbucks had a reason why you refused me to stay inside your shop, sure, I'll listen to your reasons and re-think about my problems. But if a stereotype/prejudice helped you to kick me out, I require you to apologize me officially properly. And I don't want you to allow any customers to have personal speeches inside your shops. I've been uncomfortable for 2 and a half months. If your shop manager can't meet me this week, I'll take another actions. Thank you, regards,
Yoshida
Starbucks
-
what happened to customer service!
All I want to know is what happened to customer service! Especially when you pay $3.00 or more for a single cup of coffee.

Well the Pike Place Roast had just come out, and us ladies at the office wanted to try it. So I volunteered to go to our local Starbucks and pick up 3 coffees.

I walk in, and the whole place is an explosion of advertisements for the new roast. Signs are everywhere: "Try our new Pike Place Roast!" "Proudly serving Pike Place Roast!" (etc...) Well, I went up to the counter and said I wanted 3 Grande Pike Place Roasts. The woman looked at me, and with an irritated sigh said, "Well I'll have to brew it!"

Hang on. You guys are advertising it like crazy. It just came out two days ago. There are FOUR coffee carafes behind the counter. Not only do you not have any, but you're irritated with me for asking for it?! Strike #1.

So she dumped out one of the coffee carafes and started a new batch of Pike Place Roast. Let me say that what bothered me wasn't that they didn't have any brewed - it was the attitude I got when I asked for a product they're supposed to be offering like crazy TO SAVE THEIR SINKING IMAGE.

Well anyhow, it's always been common practice at Starbucks to offer a free coffee if the customer has to wait for a fresh brewed cup. Either they changed that, or the woman didn't want to be bothered, because I was never offered one. Strike #2.

To compound the issue, I asked her to please put the cream and sugar in the coffees. Two reasons why: #1 It's a service they offer, and somehow always manage to do it perfectly. #2 I was on a quick run to get 3 coffees for 3 different people. I didn't have the time to fix everyone's with cream and sugar, especially when Starbucks has always done it for me. But when I asked her, she pointed over my shoulder to the prep bar, rolled her eyes, and said, "We have all that stuff over there." Strike #3.

After a 12 minute wait for the 3 coffees, I asked if I could please have a short cup to put cream in, so I could at least take it back and have everyone fix their own coffees. She looked at me as if I lacked the intelligence to add 2 and 2 before handing me over a short cup. Strike #4.

You know, for $6.00 for 3 regular, no-fluff coffees, bought from a store who's trying to save their shinking ship, you'd think customer service would be their prime goal. Forget it - we'll go elsewhere.
This review was chosen algorithmically as the most valued customer feedback.
I live 10 miles away from the closest Starbucks. When I go to town (Galesburg, IL) to do my shopping I always treat myself to a Starbucks coffee before I go home. Not only do I enjoy the coffee, but I enjoy the cheerfulness and big smile from Debbie Armstrong. She always makes you leave with a smile even if you have had a bad day. The last several time...
Read full review
Starbucks
-
totally disgusted!
I am so totally disgusted with this store. It is located at 605 Capitol Exwy. by the Home Depot in San Jose, CA.

Their door says they are open at 4:30 a.m., however as I am going to work and feel like stopping by for a coffee I always have to wait at least 5-10 min. for one of the four people that are there to stop messing around with whatever they are doing, whether they are just starting to stock the pastry display, playing with the lock on the front door or just bsing with a co-worker, to take my order. I can sit in the drive-thru window for 5 min without anyone acknowledging that I am even there, then back out of there to go into the store and have to wait some more.

If your sign says your open at 4:30 am then you should be ready to do business by 4:30 am. Not 4:45 or 5:00 but at the time you display. And then the "Baristas" act like your bothering them by coming in. Oh and another thing, look out if a police officer is in there, even if they come in after you and you have been waiting 5 to 20 min. for your coffee they will get there service and be out the door withing 3 min. while your still made to wait.
The complaint has been investigated and resolved to the customer's satisfaction.
Starbucks
-
shame on you starbucks!
Recently, Starbucks was contacted by our armed forces in the Persian Gulf. They expressed their liking of Starbucks coffee products and requested some for their consumption.

Keep in mind, while some of us may not agree with current events or support certain decisions by our government, we still have a moral obligation to support our troops. They do not have the final say regarding their duty stations! These men and women VOLUNTEERED to defend our citizens, our freedoms, and our beloved and cherished disposable way of life. At 18, these brave folks are eligible to sign their lives away on the dotted line for Uncle Sam, yet can't get a legal beer until 21! You would think that a popular company, such as Starbucks, could at least give them a cup of lousy coffee! I've been in the hospitality business a long time and am currently a working senior chef. I know where my caffeine is coming from these days, as do my friends in the restaurant business, and it AIN'T from Starbucks! I'm ashamed and appalled that I ever gave them MY hard earned money. From now on, every time I think about a cup of Mocha Latte, I'll put that $4 towards a charitable cause to support the Americans who preserve my way of life and actively give a damn. Shame on you Starbucks!
Resolved
The complaint has been investigated and resolved to the customer's satisfaction.
The complaint has been investigated and resolved to the customer's satisfaction.
Starbucks
-
upset with starbucks service
I went to Starbucks to purchase a Decaffeinated caramel latte 3/4 full with double whip cream and no lid. The girl that made my order put a lid on my my drink and I said I did not want a lid she said it was her job to put lid on it. I have been buying lattes for years the same way and never had a problem with that. And it was not even hot it was warm. So I am upset.
Resolved
The complaint has been investigated and resolved to the customer's satisfaction.
This review was chosen algorithmically as the most valued customer feedback.
This is an unfortunate story about what happened this afternoon. My wife and I went to a Starbucks at Georgetown, Washington, DC to get an iced coffee. I gave a cashier a $5 bill and a $1 additionally because my wife wanted to have some quarters for a parking meter. I didn't realize at first, but the cashier gave me the change but it was $2 short. She...
Read full review
We are here to help
16 years' experience in successful complaint resolution
Each complaint is handled individually by highly qualified experts
Honest and unbiased reviews
Last but not least, all our services are absolutely free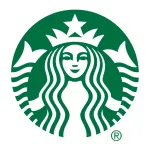 Starbucks contacts