SmashBurger complaints
195
Newest SmashBurger reviews & complaints
Kids Eat Free on Wednesday
My family decided to eat at Smashburger tonight, (9/20/23 5:27 PM), for dinner. We were 6 in total which included 2 grandchildren. We placed our order and paid the bill. We chose to eat out on the patio. When I reviewed the bill, I realized that I was charged full price for the kid's meals. Upon bringing it to the store manager's attention, he explained that I needed to tell him the 2 meals were for children and that some adults order kid's meals. When he served us on the patio, he certainly could see that there were 2 children in our party. I believe he should have requested my credit card and reimbursed me for the kid's meals. I would also like to say that the food was delicious and was enjoyed by all, but I don't believe that his response was acceptable.
Desired outcome: Please use your discretion.
This review was chosen algorithmically as the most valued customer feedback.
We tried to order two double smash burgers, two large fries, and two single smash burgers at 7:35pm. The manager told us that it is going to take 1 1/2 hours to 2;00 hours to make. We said that is ok we would still like to order and we will come back to pick up our order. He said we close at 9:00 pm so we can't take your order. I don't think that was right...
Read full review of SmashBurger
This review was chosen algorithmically as the most valued customer feedback.
I drove from Philadelphia to Drexel Hill on July 14, 2023 to get some burgers. I placed an order that came to a total of $68.27. When I got home with my order 2 items were missing (french fries). All though I asked my Host: Jesse to bag each order separately to avoid this happening he said okay but did not do it. At the time he as bagging my order wrong...
Read full review of SmashBurger
Is SmashBurger legit?
SmashBurger earns 83% level of Trustworthiness
SAFETY NOTICE: ComplaintsBoard has determined that SmashBurger has an exceptional credibility, near-perfect reputation level of trust, with a legitimacy rating that is more or less around 83%.
We found clear and detailed contact information for SmashBurger. The company provides a physical address, phone number, and 2 emails, as well as 5 social media accounts. This demonstrates a commitment to customer service and transparency, which is a positive sign for building trust with customers.
Smashburger.com has a valid SSL certificate, which indicates that the website is secure and trustworthy. Look for the padlock icon in the browser and the "https" prefix in the URL to confirm that the website is using SSL.
Our scan shows SmashBurger website is free from malware and phishing activities, which are types of online threats that can include viruses, worms, Trojan horses, ransomware, and other malicious code, as social engineering tactics used to trick users into sharing their personal information.
Smashburger.com has been deemed safe to visit, as it is protected by a cloud-based cybersecurity solution that uses the Domain Name System (DNS) to help protect networks from online threats.
Smashburger.com you are considering visiting, which is associated with SmashBurger, is very old. Longevity often suggests that a website has consistently provided valuable content, products, or services over the years and has maintained a stable user base and a sustained online presence. This could be an indication of a very positive reputation.
SmashBurger website is deemed to be popular and indicating that it receives a high volume of traffic. It is important to be cautious when using a highly trafficked website, as it may be a target for cybercriminals looking to exploit vulnerabilities or steal personal information.
Smashburger.com appears to have online shopping features, it's important to know that the platform supports an extensive range of payment methods, making it convenient and easy to complete your transaction. The payment procedure on the website is also relatively simple and straightforward, ensuring a smooth and hassle-free experience for buyers.
However ComplaintsBoard has detected that:
SmashBurger's complaint resolution process is inadequate and ineffective. The support team lacks customer service skills, training, and resources, resulting in only 0% of 0 complaints being resolved.
SmashBurger protects their ownership data, a common and legal practice. However, from our perspective, this lack of transparency can impede trust and accountability, which are essential for establishing a credible and respected business entity.
We conducted a search on social media and found several negative reviews related to SmashBurger. These reviews may indicate issues with the company's products, services, or customer support. It is important to thoroughly research the company and its offerings before making any purchases to avoid any potential risks.
Our verdict: SmashBurger is a recommended company with a good reputation for trustworthiness and reliability, but their 0% Resolve Complaints rating is a cause for concern. We recommend approaching their services with caution and reading complaints and reviews before making a decision.
This review was chosen algorithmically as the most valued customer feedback.
Went to Smash Burger Fashion Drive Columbia SC 6/9/23 for lunch. A group of us ordered online and I went to get the order. Lady at register was very helpful. I had to only wait about 10 minutes. The order for everyone was correct, however, every order of smash fries was drenched in oil. There was so much oil that when I dumped my fries onto the plate that...
Read full review of SmashBurger
This review was chosen algorithmically as the most valued customer feedback.
On Thursday, June 8th at approximately 1:17 pm I entered Smashburger store #1714 1925 Turnbull Ave in the Bronx. I waited approximately15 mins before my order was taken. There was no one at the register until 1:31 when my order was taken by Giancarlo. What I also experienced was a verbal confrontation between the guy bagging the food and someone behind the...
Read full review of SmashBurger
This review was chosen algorithmically as the most valued customer feedback.
Dear smash burger, My husband and I have been loyal fans of your products since you opened in parts of Long Island NY, almost ten years ago. Over the past few years we have noticed many differences. Products are more salty and greasy and the menu changes frequently. Last time, at our local smashburger in Hicksville NY we were very disappointed. Upon...
Read full review of SmashBurger
online order pick up
Went to pick up waited for over 20 minutes when I noticed no one was in the kitchen or behind counter. I was waiting for my order to come up on order board, never did. I finally asked someone they said the board was not working even tho it had names on it. I asked they remake my order as it was cold. Still no one in kitchen. After waiting again and no cooks to remake I requested my money back. No one even cared or said sorry. VERY DISAPPOINTED

1582 9TH & BELL

950 E Bell Rd Ste 130, Phoenix, AZ 85022

[protected]

Order # [protected]

(Note: You do not need this number to pickup)

Customer Name: Gina Lizio

Customer Email: [protected]@yahoo.com

Customer Contact Number: [protected]

Payment Method: Credit Card Visa x-5958. Amount: $24.95

ORDER FOR PICKUP

Order ready at 5:21 PM, TODAY (SATURDAY, 4/29/2023)

Thanks for your order!
Desired outcome: Have better service
This review was chosen algorithmically as the most valued customer feedback.
I was at the 32nd and Youngfield Wheat Ridge CO on 4/16 at noon. The female employee at the register was friendly and dressed appropriately for customer engagement. Brian (I'm guessing the manager on duty) had very dirty jeans on that purposefully showed all customers his underwear. It was unpleasant to view while waiting for my take out order. I'm thinking...
Read full review of SmashBurger
Smashburger Chicken portion vs price
First, I would like to say the employees were extremely nice & professional, they helped us expeditiously and were very accommodating. when we received the meal it was hot and tasty but the size of the chicken vs the price was just not there. we paid 30.89 plus a 3.00 tip for the servers totaling 33.97 I did take a picture of the meal so I have it if you would like to see it. There were 13 Tator tots on my wife's plate and a small pile of onion strings on mine for which we paid 6.68 for these sides, plus 5.98 for 2 fountain drinks & 15.98 for two grilled chicken sandwiches that were anemic but tasty, they did not exceed the size of the bun. needless to say, spending $33.97 total for this lunch was not worth it & not worth a trip back too Smashburger.

we do like the food but this portion size & money has no justification for a return trip.
Desired outcome: Give us something to return to the store that will convince us that eating at your restaurant is worth the money and time & we would like to go back but this meal was not even close to what we get at other restaurants.
Bartender customer service
My husband and I had a layover in the Denver International Airport and thought we would have breakfast at the SmashBurger in the C Terminal (close to gate C48). We walked up and were first in line. We waited about 5-7 mins (without anyone acknowledging us) before I asked the female bartender if we should seat ourselves. She replied that another worker would be with us shortly. After another 5 mins (and the said "other worker" saw us twice and ignored us) I moved to see if I could flag someone down. At that time the female bartender yelled "Lady stay at the door! Can't you see we are short handed?!" At that time my husband and I left. I was appalled at that type of behavior and will be sharing my experience with everyone I know!
Desired outcome: I am open to discussing further if needed. [protected]
This review was chosen algorithmically as the most valued customer feedback.
I purchased an online order from smashburger, we used GRUB HUB as our delivery service. the order came fairly quick which is always a good thing, but minus a burger. I called smashburger in brick, the manager told me her name was NELLY, I explained the situation, after about five "ummms", she told me to file a report with GRUB HUB to get my money back and...
Read full review of SmashBurger
This review was chosen algorithmically as the most valued customer feedback.
I placed an order with the Lehi Utah Smashburger for delivery. (Smashburger 3700 N Thanksgiving Way, Ste #C, Lehi, UT 84043 [protected]) When I opened my order, my food was stone cold. There was nothing on the cheeseburger even though I had specified when ordering specific toppings. When I called and spoke with the manager at 7:15pm this evening...
Read full review of SmashBurger
Seemingly unaware of a fundraiser set for today
Store # 1744 2023 Welsh Road at 7:42 PM on February 23,2023

I went to Smashburger because of a fundraiser set up by the leadership of Hatboro-Horsham High School's Mini-THON club. I said that I was there for a DIne & Donate fundraiser for Hatboro-Horsham's Mini-THON and ordered. I was told by Farihah that "We don't have that here." My order was placed and paid for, but I contacted one of the leaders of the club. She sent to me the email's she had received regarding the fundraiser. I approached Farihah to question her about not having them here and she then said , "Oh, a fundraiser? Well since it is paid for there is nothing I can do now." I went to Smashburger because the company was donating 20% of the proceeds from those who made purchases and identified themselves as for the H-H Mini-THON fundraiser only to be disappointed in the service and the food.

The fries and burned burger that I received were cold upon receipt and my $28.05 was not credited to Mini-THON. This was my first trip to Smashburger. After the service and quality of food I received, I doubt I will be back.

I would appreciate someone reaching out to me, but sadly, do not expect that to happen. You got my money, afterall.

Pat Hagenkotter

[protected]

43 Hunt Drive

Horsham, PA 19044
Desired outcome: 20% of $28.05 to be donated to Hatboro-Horsham Mini-THON club.
This review was chosen algorithmically as the most valued customer feedback.
I phoned in an order for pick up at 4:21pm on Wednesday February 22 at the Troy MI location. The African American girl who answered the phone and took my order seemed very unfamiliar with the sandwich I wanted to order when I the Lenten special buy one get one free cod fish sandwich promotion. After several repeat attempts she finally understood what I...
Read full review of SmashBurger
Crispy chicken sandwich
Sunday, January 22, 2023 about 2 pm
Always go to smashburger love the sweet potato fries and hamburgers, but this time ordered crispy chicken sandwich.
Terrible, too well done, didn't look like chicken. Felt sick afterward.
Wanted to complain at store, but no time.
Cost me over $8.00
Do not have the receipt threw out with sandwich, sorry
In Clark, NJ
Desired outcome: Please refund money and take off menu
missing item from oder
12/17/22 We ordered a food delivery from our local Smashburger. When it arrived, it was missing the apple pie shake which was the only drink in our order. I asked the driver before he left if it was maybe still in his car but he said no, there was no drink with the order. I've tried three times tonight to call the store to ask what I should do. But they are not answering the phone.
Desired outcome: Replace the item or a refund.
This review was chosen algorithmically as the most valued customer feedback.
I waited for almost an hour for my food. The cashier was rude. I ordered a avocado bacon chicken sandwich from smashburger and was disappointed. The chicken was small and there was no bacon. I paid almost ten dollars for a small chicken patty and no bacon. This the second time smashburger has mess up my order. I don't know if I will ever order from smashburger again.
Read full review of SmashBurger
Veterans days promotion
I have never had a smash burger before and was looking forward to one on Veterans Day. My wife was driving me and a friend to get one only to find that it could be eaten in the dining area. That was not the way it was advertised. After being in the drive threw for 45 minutes we found out we had been misinformed. It required another 45 to get out on the road so we could leave. My friend and I are both disabled veterans. Wasted a lot of time to find out, let's call it misinformed and I seriously doubt that I will return to get that burger. We had left my wheel chair at home because it does not fit inside her car. There was no way could could have stood and waited. Time to go home. I hope you enjoyed lying to and screwing 2 disabled veterans in such a manner. You have my permission to go have sex with yourself.
Desired outcome: You figure this out for yourself.
Failed to refund my order
The Westerville, Ohio store failed to refund me for a shortage in my order. The manager said he could not do it, but would email me a coupon, then never sent the coupon. Now I am out $7. This store has a habit of leaving things out of my orders, but today I called them on it, and then get lied to. Terrible way to do business. My name is Jeff Hendrickson, 460 Foxtrail Cir E, Westerville, Ohio 43081, [protected]@gmail.com.
Desired outcome: Refund me for shorting me for an order of wings.
burger
I previously wrote and i haven't heard from your company i decided to a burger i purchase on 10/02/22. The burger came with the tomato and onion not in the burger i never bought a burger from your company i usually

purchase my burger from 5 GUYS, SHAKE SHACK AND OMINI .

DATE 10/02/22

STORE 1685

ADDRESS 80 DEKALB AVE

BROOKLYN NY 11201

PHONE # [protected]

HOST KIMBERLY

Please review this case

YOU CAN CONTACT ME AT [protected]
Are you still reviewing my case i can send you copies of my receipt if this will help in my case
Collect Your Trust Badge
Be recognized for outstanding customer service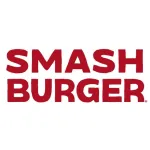 SmashBurger

contacts
We are here to help
19 years' experience in successful complaint resolution
Each complaint is handled individually by highly qualified experts
Honest and unbiased reviews
Last but not least, all our services are absolutely free