SingTel
-
Data roam service and reconnection fee
Hi,

I have called up several times recently for the last few weeks to Singtel at 1688 on 2 issues. 1. Data roam service in Malaysia and 2. The reconnection fee.

And today i am still following up on the same issues which the several calls were made.

To sum up my frustration, i think singtel service has dropped tremenously because of the facts that those customer service staffs who answer the calls and are supposed to help resolve the issues or complaints are unable to do it efficiently and effectively because these staffs are in Phillipines or in India.
SingTel
-
Email Migration Issues
I would like to raise a complaint about Domain Migration from Singtel MyBusiness to Google Workspace.

The request has been started since December 2021. After Singtel starting to process the request and my colleague also starting liaise with Singtel Customer Service on the step of doing Domain Migration.

until now I taking over this case. I had liaised with the Customer Services Officer since 12 May 2022 and the issues still not yet solved.

They promised will revert back to me and at the end still no respond from them.

This issues has affected our school operations seriously as some of the existing email cannot send any email, cannot received email, new email address cannot be used.
Desired outcome: I would like Singtel to send a technical support officer to visit our company to solve the issues otherwise I would request Singtel to refund the money that we paid since Jan 22 to May 22 or waive the service fee until end of the year.
SingTel
-
Customer Service
I am a SingTel Customer for more than 20 years. Singtel customer service used to be very efficient. However, I'm not sure why it has become extremely lousy recently.

I have sign up a new broadband recently in March 2022 but due to some reason, in the SingTel system it was not able to assign a installation date that match my schedule. I have to call up the SingTel customer service to help to change the appointment date. I have made a total of 5 calls before and each time there is a long wait for the customer service staff to track back on my case. Finally, on the 5th call, staff Jason manage to arrange the right appt date which was on 20/05/2022 9am to 12pm and I have also receive a confirmation called back from him said that the appointment on 20/05/2022 is confirmed. Today was my appt day and I purposely took leave and waited at home for the service man to come to my place, however no one turn up. I called up SingTel customer service again, and its my 6th call to SingTel customer service. Again its a long waiting on the line for the service staff to track back on my case, she told me that there was no record on my appt for today. I am really upset for the bad service and SingTel don't even offer a service recovery for their long trusted customer! I am really disappointed with the extremely poor service and have consider to switch to a different provider in further.
SingTel
-
Add ons without option to not accept and charging me for cancelling
It is absolutely unacceptable that I am purchasing a new line, that I am obligated to accept free trials of stuff like RIOTGO+ and I try to cancel via app, the system do not allow. I have to call for help, and GET CHARGED with SGD 10.70 to end this ridiculous request. Absolutely disappointing and it is the last service I'll ever have with Singtel. It is my personal mission now to recommend everyone their competitor. Not to mention that I'll never purchase a Riot game in my life.

Terrible way of treating a customer.
Desired outcome: Refund the SGD 10.70 and change your process to avoid people from this money trap
SingTel
-
my email is not correct sthiagarajashunmugam @gmail.com.
Hi, SingTel

My Order ID: 266567652

My name is Thiagaraja s/o Shunmugam and my IC: S1464212/I, mobile phone 86111099 this is to inform you that my email is not correct sthiagarajashunmugam @gmail.com. Please change to [email protected]

And sent my service agreement and bill to this email [email protected] and also you can me at my mobile phone 86111099

Please reply

My regard
The complaint has been investigated and resolved to the customer's satisfaction.
SingTel
-
contract documents
I recontracted my mobile plan today and received the contract documents via email but I don't understand the contract.

1) the total data that comes with the plan is not stated

2) the amount to pay per month is not stated

I understand that I signed up for the Sim only Plus 55 with a total of 108GB for the first 6 months and 90 GB for the remaining 6 months at a price of $45.

Is this my plan? I am not too sure now.

How can these important figures not be explicitly stated? If there is a basic value and there are additions or subtractions, the final value should be stated clearly.

I strongly urge you to tell your staff to go through and explain every page of the contract before asking the customer to sign. I wasn't shown the pages.

Thank you,

Chay YF
Resolved
The company explained the contract to me and said the plan is according to what I wanted.
This review was chosen algorithmically as the most valued customer feedback.
In Oct 2021, I went down to Woodlands Singtel Outlet to close an account for Home Broadband under my mother's account Christina Sashi (18457848) and to open a new account under my name Elizabeth Sashi (46696513). The salesperson noted with the understanding that we are closing my mother's account. Than later he asked if we wanna use her account to convert...
Read full review of SingTel
SingTel
-
Customer care hotline 1688
Taking a very long route to reach for speaking to a Customer Care Officer, and have waited for a very very long time for he/her to answer to the call, it's really complete waste of my time and it's ridiculous, the service standard has dropped tremendously. Just cannot understand why Singtel can't hire more staffs to give your loyal customer a good service instead of testing your customer patience or chasing away your existing customer to get out of Singtel. Please resume back the quick route to reach up the Customer Service Hot Line with direct access to your Customer Service Rep since that is supposed a Hot Line not wasting time line!
SingTel
-
internet service
1) Internet distruption from 0730 to current time (1510) while writing this complaint

2) Call your 1606 - too busy - your call centre put me on Queue

3) Your Technical hotline too hot to handle my call and said will call me back in 1 to 2 hours (since -1230 hour and now 1512 hour - no call yet )

4) Disruption of my company business emails internet service

Please reply to me at [email protected] - Leo is my name

Disappointed loyal customer since 2005
Or call me - 91196090
SingTel
-
Unauthorized sign-up for 3 month contract
September 21, 2021

Long time customer of Singtel, (A/C 16482580) in August after my main phone contract expired, ported over to Circles life. But unknown to me and not communicated or noted anywhere, my Mobile Share plan tied to my main number was not cancelled and instead converted to a 3 month contract without my agreement or approval or any communication to me.

Both contracts had expired months before, under what basis can Singtel unilaterally agree for me to sign a contract with them and require me to pay contract cancellation charges in total of >$100.
Called the service helpline and they said this was Singtel policy but when asked to find out where this T&C was, they were unable to find and couldn't do anything about it.

Now considering cancelling the rest of my Singtel services rather than deal with such unethical policies.
Desired outcome: Refund the payment, change your policies, allow your customer service agents more flexibility in solving issues.
This review was chosen algorithmically as the most valued customer feedback.
Since 1 June 2021, I had on many occasions over the past few months complained via online chats that in my account, the bills available for download are 1 month late, i.e. The may bill downloaded will give the April bill instead. In the last message that I received, singtel staff said that I have to clear my pc cache and update the browser version. 1. I had...
Read full review of SingTel
This review was chosen algorithmically as the most valued customer feedback.
Request for a call back today, 1.30pm. And John (Pino) called back at 1.33pm. I asked about data add on for 6 months contract. He told me 10gb at $53 plus I got a shock and told him that I was told the price for 5gb at $9.99 and 10gb at $14.95. He keeps saying no and I asked him to check again even online was showing that and he told me the screen was in...
Read full review of SingTel
SingTel
-
Postpaid mobile network
It's been already 3 months I am getting tortured by the poorest and worst mobile and internet connectivity of Singtel. My number is +65-97245776.

I can't even browse Google when I am out. Forget about WhatsApp calls and YouTube browsing. I am being tortured literally paying the entire bill at the end of the month inspite of this poorest network and service. I must say it's the worst. Did a bad decision for opting for Singtel. Please resolve this issue or else I would be forced to change it to other network ASAP. Can't take this torture anymore.

Regards,
Bhabesh Senapati
[email protected]
97245776
Desired outcome: Want to get the issue resolved ASAP
SingTel
-
Home Internet relocation
Hello,
I had applied Singtel home Internet relocation to my new place one month ago. I got the time slot for relocation on 29/06/2021 (3 pm to 6 pm). No engineer showed up or called me until 4:00 PM. I called Singtel general hot line and I was told to wait and engineer will call me any time soon. I called Singtel hotline around 5 45 PM as no update/call from Singtel. I was told my appointment for relocation was canceled and help desk does not what is happening. Relocation team will call me and arrange the new appointment. 😥 I was told that she is not sure what time relocation team will call me back. I am working from home and my house does not have Internet. 😥
Desired outcome: Need to get Internet ASAP
SingTel
-
Home line relocation services / Singnet Email
Last Dec I put up a Fibre Home (Acct no : 78948076) relocation services (from #01-29 Lake Grande to #03-17 Sunrise Gardens) which including my Singnet Email account ([email protected]). I was told this will take 4-6 weeks before my Singnet email can be used again. I am o.k. with this despite not acceptable to normal service standard.

Today 18th Mar, after ~ 3 months, my Singnet email still not working. I called 1688 on 16th Mar ~9 a.m. for almost 45mins (attended by customer service personal : Bella). She not able to solve the issue and supposed to call me back for update next day 17th Mar but did not. I called 1688 again on 18th Mar and attended by another customer service personal and wasted another ~30 mins with no solution to my issue. Finally, Bella called me in the mid of the 1688 call and informed that she will call me back on 22th Mar for update.

Now I understand why people are switching away from Singtel if they have the choice.

To cut long story short, please fix my Singnet Email issue and do not keep on pushing around and wasting my time.
SingTel
-
One Number Service
I have been put on hold for the above for 50 mins and no one is able to help me on this.

I have called in 1688 to enquire on "one number " service as the website does not provide sufficient information. After much waiting, it was confirmed with the Home team that I can proceed to register for this service with my current mobile number. When transferred to the mobile team, they do not know what to do and it seems like they do not know what "one number" is.

It is really frustrating. No one from 1688 seems to know what "one number" service is and I have to be put on hold for 50 mins. After 50 mins, I was told that I need a home line to register for "one number" service. I was told by the Home team I can use my current mobile line to register!

I requested earlier from Home team to have someone to return a call to me as I have sensed that they are helpless and do not have knowledge on the service that I was requesting. I was told there is no call back service available.

Now this mobile team is telling me that they will get in touch with their duty manager and give me a return call. Didn't the Home team mention that there is no return call service? Why put me on hold for 50 mins and going round and round between Hone team and mobile team?
SingTel
-
My sim card didn't work properly
My sim card didn't work properly when am using YouTube it's buffering but my data is loosing without use how it's possible and some times my data speed is reduced to 0.03 kbps it's too bad while using YouTube or browsing something and it's really makes me hurt and to broke my phone also I before use starhub it's working good but now I don't using it am likely to continuing our one, but now see it makes me impact anger how I manage this kind of problems it's not good to continuing our relationship so am begging u to solve my or otherwise say something, or better than that I Change to another network sorry if I talk any wrong
This review was chosen algorithmically as the most valued customer feedback.
Hi, I think I have enough going through with customer service through WhatsApp regarding of my terminated homeline account that was many back years and was shock that has an outstanding balance of $1, 514.35. Since June 2020, I got this news when I was in one of your singtel shop, and the staff said they can't do anything and suggest me to contact the...
Read full review of SingTel
SingTel
-
iPhone 12 pro max 512 gb
Dear all

Your service are dam lousy . FYI I had been contacting pop station 1605 for the fault of the locker and as me to wait for sms after change but in the end received sms . Same locker thought already repair or reset but try again cannot open . Call again and say this item already been collected .ask the operator to double check 3-4time and told me that collected on 17 oct as me to call Singtel . I'm so angry that I make another call to 1605 and this time is another operator picking up the call, I give them the tracking again and was told that item was still there and locker not yet been change . Ask me to wait again. I call Singtel, Singtel operator ask me to check with POP station again I really don't under they can just push the case away after signing the contract . I sign contract with Singtel yet the wanted to find out with pop station this is thier service . I am not signing the contract with pop station right ? What a lousy service.
SingTel
-
Bills
On 5 Nov. 20, one of the female staff call me regards of my bills, she grant me a 7days period starting fm 5 Nov. 20 to go to IPA to settle with installment, on 9 Nov. I went down to IPA, but the office was closed. I decided to go on 10 Nov. But early in the morning all my mobile lines was suspended. And Singtel never keep to promise when I make a request. On 5 Aug. I call in to temporary suspend my 4 mobile lines due to no income. And agreed by staff to temp. Suspend the mobile lines. I was charge the monthly subscription charge during my temp. Suspended period. Soonest I received early termination charge for 87997858, 83995118, 89509723 n 92333283. The bills become bigger n bigger. Why Singtel never keep to promise?
We are here to help
16 years' experience in successful complaint resolution
Each complaint is handled individually by highly qualified experts
Honest and unbiased reviews
Last but not least, all our services are absolutely free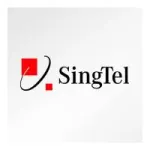 SingTel contacts