SingTel
-
prepaid card data usages
Hi, date: 18/12/2016 number:+6591333264, I have noticed that I recharge my $20 top up, I get 5 MB data free.But When the data is low or just about to end, There is SMS from singtel that your data is low but there is no any message we using your local balance and main balance.What I see is they then use my main balance $20 and local balance $119 dollar.just my mobile is on data only, immediately i called customer service, they said 1MB for $5, its too much i didn't see in my 7 years i using prepaid card, its too much, please check and re load my money
SingTel
-
everything sucks
I seriously can't wait to terminate my phone line with singtel. Nothing is good. Forever down. Forever bad service. Or should I say worst service. Never I once gotten a good service. I don't understand how you guys hired staffs. Everyone is fooling around, know nothing. Don't bother saying will look into it to serve us better. It will never be better. Seriously can't wait to terminate my line with singtel for goooooooood.
SingTel
-
services at north point singtel retail outlet on 4 dec 2016
Hi,

I would like to lodge a complaint on one of the staff. I was looking for an iPhone 7 or Samsung S7 for my son who is 10 years old. He was at the counter and told me no one uses IPhone and Samsung and indicated that I should get an Asus zenphone 8 or Samsung J5. He also recommended me to get the Combo 4 under my corporate plan. And also top up $5.90 for a double gbs and one extra gbs from my corporate plan. And so I believed him thinking he genuinely helping me. After that he made me sign a form indicating that I don't like the iPhone and traded in for the Asus so that he can get higher commission and he can give me a phone cover and protector on top of it (when he said that it is not near the counter). I am rushing to bring my son to class and so I am dumb to believed him. I would like to complaint about this guy who served me at between 1230-1pm at Northpoint Yishun.
I would like to lodge a formal complaint against him for cheating the customer. I and demanding a better combo plan with my corporate plan as well as getting either Iphone7 or Samsung 7 in return. Please consider my complaint as I believed this guy at the counter might not cheated for the first time. His tactic is so believing.

Thank you for helping in advance.

Regards
Annie (Tel 90041520, IC No S7416694F)
SingTel
-
singtel fibre internet interrupted
To person incharge,

I would like to request reasonable compensation from you due to my 2 office & retail branches internet interrupted by Singtel.

1 of my company name : CT AIR-CON PTE LTD, reg : 201107326R
Internet interrupted from 3/12/16 morning until now 4/12/16 (7pm), still not recover yet, Saturday and Sunday is peak period of my business. I have lost in $50, 000.00 for these 2 days.

2nd company is CT AIR-CON DESIGN PTE LTD, Reg: 201325040D. Singtel internet interrupted from 3/12/16 - 4/12/2016 (10am) internet service recover on 10am on 4/12/2016. I have lost in $20, 000.00 for 1 day (Saturday).

As our customer is 80% base on internet query and emails.

I look forward to your reply and get my claims as stated above.

Best regards,
Eview leong +6590091119
Director of company
SingTel
-
fiber broadband no internet
Hi I would like to inform my singtel fiber broadband 1gbps is down. The router indicate a red light instead of green. It had greatly affect my family members especially those who are not using singtel hp line. Lot of data usage. I'm totally disappointed especially when I had just recontract my plan. Please do something about it ASAP thanks...
SingTel
-
internet on $10 hi top up.
Hi,

date: 30/11/2016
number:+6597795471

I have noticed that everytime I recharge my $10 top up, I get 500 MB data free.But When the data is low or just about to end, There is no SMS from singtel that your data is low please topup or recharge.What I see is they then use my main balance which is at much higher rate of usage and in the end when there is only
SingTel
-
singtel fiber optics
Hello,
Account Number :42991048

My Singtel Fiber optics has been down from past 4 days and still there is no solution to it, each time I call to 1688 I have to explain everything from the starting.

Can I have a complain number at least so that I don't need to explain every time I call.

Can you guys fix the issue as this is really frustrating that I need to call and do the follow up.
This review was chosen algorithmically as the most valued customer feedback.
Dear Sir, Please inform Ms Sharon Executive Escalation Manager immediately.She did not have consent to deposit $500/- from my bank to E-IDEA. My bill of 14/11/16 is due on 28/11/16. Hence, I believed she has committed a crime under the Penal Code Section 204 Chapter 224 .She has created a fiasco and demanded I pay the bill of $532.17/- is unacceptable. Let...
Read full review of SingTel
SingTel
-
hi card / overcharged
I bought a hi card of 15$ (and of 18$ value) and as soon as I activated the sim, I couldn't make any phone calls or use the internet or send SMS. When I called the customer support, they told I had used all my credits in data(!). That means that I was charged for 18$, although I didn't use my phone at all. Could you correct this mistake please and make sure that it won't happen again in the future? Otherwise, I would like to be compensated for the card I bought. Thank you in advance
SingTel
-
basement connection for phones and interruptions
1. RE: Singtel cable seem to be damaged by A& A works at the apartment above our unit

My house phone had been down frequently ever since the renovation works started upstairs.

By this letter, I am informing Singtel to check the conditions and would appreciate if you can send someone to check on what kind of work that they are doing upstairs.

2. RE: No signals/reception for Singtel mobile phones in the basement

Singtel phone users cannot receive or make calls in the basement carpark of our condominium.
Interesting M1 and Starhub phone users do not have this problem. Can you advise on this subject ?
Thank you.
SingTel
-
service
Is singtel playing a bloody prank on me.. Spoken to 3 cs.. Ends up the cis online I can't get it.. They told me I can pre-order the phone and i'm eiligle for the promotion. Now, mr viven told me I can't preorder the phone. Wtf is singtel playing..
Go and check it out and I demand a resonable answer from singtel the lousy telco, cs below : -
Mr hafiz (Singtel) - 15 nov @ 420pm
Singtel will call me on combo 3 - oppo r9 plus - 128gdbs rose gold phone
Mr pedro (Singtel) - 17 nov @ 1025am
Still eligible for the cis online promo, singtel to call me
Mr viven can't preorder the phone

Contact me via 92963023
Not on 6pm - 830pm
SingTel
-
online reservation of iphone 7 plus
On 16 November 2016 about 8.30am in the morning, I log in to SingtelHelloShop One Pass to make a reservation. There is stock for Iphone 7 Plus 256G Black so I made a reservation. The handset is reserved for me and even an appointment to collect at Jurong Point SingtelHelloShop on 17 November 2016 from 7pm to 8pm. Around 12noon one of the Singtel staff called and said that no stock for the handset which I have reserved. What is the point of online reservation when you can reserve and given an appointment to collect. After a few hours called me no stock available. I request a call from singtel and the customer service told me she can't help me as she couldn't see any document about my reservation. I even email with an attachment to Singtel. Is he ask me to log in to singtelshop.com. com/chat. An agent Liz served me but never make a point to help me. Ask me to log in to check the availability of the handset stock myself. What is this service? Given her my name and handphone no but never want to assist me in checking. My reservation is handset reserved and now Singtel has changedvthe status to "NO HANDSET RESERVED"Totally disappointed in your service SingtelHelloShop!
SingTel
-
fibre broadband & home broadband
My Intenet connection and digital phone no service since today morning and has made numerous calls, but still no arrangement for Singtel Technician to take a look. And their so-called Appointment Booking department supposed to call back to me also failed to do so. Their support is totally disappointing.

I think it is time to reconsider changing to another telcom company when the contract expire.
SingTel
-
port in service
My phone no service since last Wednesday..if you are me 6 days no phone service for 6 days what do you feel?And I'm sales person, can you imagine your customer cannot contact you for a week, and even now Singtel still cannot solve the problem, I'm so regret to port in my line to Singtel, there is no temporary number was given to us for temporary use...i m like stay in a moon..no phone connection since last Wednesday!What kind of employee Singtel is hire..cannot solve the problem, keep on asking me send the email, and keep on said no receive my email, Singtel need to take two day to check whether email receive at you side or not?!
SingTel
-
internet account renewal
Hi Singtel Sales,

I was very disappointed with the manner that my renewal work has been handled.

Firstly there was no mention of the exact location of the modem collection in your email sent to me. Next when I called your 1688 line for help, the line was perpetually busy and I was redirected to the web chat function which was not working after several attempts. In the end despite all the new technologies that Singtel invested to connect with your customers, none of it works.

I eventually found the location of the shop myself and collected the modem. At the counter the staff told me that Singtel did not supply them with any carrier bags so all the customers had to carry away the modem box with proper carrier bag. Sigh.. another classic example of letting your customers down.

Honestly this is not the first time I experienced bad service from your company and it has been consistently tardy and poor service from your team since I took on this plan many years back.

Disappointed and regretted that I have not gone to other service providers.
This review was chosen algorithmically as the most valued customer feedback.
Dear Singtel, My dad is a 76 year old man. He gets somewhat conned by Singtel time and time again by signing up the various home, mobile packages, miotv with packages, internet services, of course positioning to him there are freebies that he never ever need. Every month his bill come up to almost 150SGD. Over the months, we have managed to now...
Read full review of SingTel
This review was chosen algorithmically as the most valued customer feedback.
SingTel sales calls are a scam, They recontacted without asking. A lady called Vani called me and promised to upgrade my old modem to 1gbps for FREE. I only need to add two additional channel packages to my TV. As I was instructed, I went to SingTel @ Somerset 313 to collect modem. They said no record! No modem! And my TV package is already re-contracted...
Read full review of SingTel
SingTel
-
Customer service
Staff not only unwilling to help and provide further information to foreign customers, but also behaved rudely. In fact all the staff in the shop look like "samseng". I am very disappointed and will not go back to that shop if I ever visited Singapore again. Bad impression!
SingTel
-
poor customer service & technician
Incident on 10th sep 2016 saturday.

Regarding of your on site sub-contractor. Who came to my home to do setup of the fiber broadband. During the setup is done halfway through. The modem and the ont was not plugged with fully into connections. He left the ethernet cable unplugged from the modem to ont unit.

He called to active in the tran-net team, to escalate this issue. He left my home with the fiber cable was supply by singtel for my unit to plug to the (Ont) unit. And he did not return to me and went off with it.

When I called singtel customer side was giving some many problems on saturday. Especially the fiber broadband side was not well trained! Without listened carefully to what customer said! They just speak in the own way.

When your sub-contractor called back. Asked me as a customer to plugged the ethernet cable inside of the package of the box. To make my own connection from modem to ont unit. Without the fiber cable was supply by singtel to the customer!I had to borrow the fiber cable from my neighbor to connect.

I made my fourth called the fiber department. The fiber department customer service name ratna said
The sub-contractor were return the fiber cable to on 13th sep tuesday. Up to date there are no sign of the cable!

Get back to me regarding on this issues!
SingTel
-
customer service
Can I have standardised info about my service and expiry dates? I have been checking around with your sales representatives and all of them seem to give me different dates about the end of my contract. Is it because I have asked to terminate my TV service and you'll keep extending my contract so I be tied down to your services?

What kind of service is this? I had a chat with your sales person through your website and when I questioned him to confirm with the dates of my contract date, they simply ask me to call @ 1688, then what for are they there? And moreover, they claim to be a 'live person'. The excuse he/she gave me is that they have limited access to my account.

Really? I don't think so, because if that's the case, he/she should have at least show the courtesy to suggest that they will do a through check and call me back or something like that..wouldn't a LIVE PERSON do so, logically speaking?.

I hope you'll do know that end of the day, I pay for your services and not that you are giving me it away for FREE. And if you can't service your customer, please let me know, I'll be happy to move away from your elite and prestigious organisation,

Thank you very much.
We are here to help
16 years' experience in successful complaint resolution
Each complaint is handled individually by highly qualified experts
Honest and unbiased reviews
Last but not least, all our services are absolutely free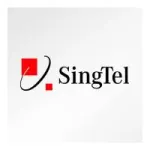 SingTel contacts