Roman's Pizza complaints
214
This review was chosen algorithmically as the most valued customer feedback.
I have never had a problem with Romans pizza i ordered pizza at about 6 and the outcome was not very pleasant they had put way too much paste on the pizzas it really was not nice i am very disappointed it really was not worth my money so how do we resolve this as i am very unhappy and will no longer support Romans if this is going to be the outcome
Read full review of Roman's Pizza
This review was chosen algorithmically as the most valued customer feedback.
I called and ordered 3 small pizzas and was told to collect after 10 minutes. I went there 12 minutes after but was told it was not ready and waited 15 more minutes, and when I asked the white guy on the front for how long should I wait more, I was asked whether he should cancell my order or not. I had to cancel because I felt that was rude of him.
Read full review of Roman's Pizza
Roman's Pizza
-
service and products
Service
A few days ago it was my mother's birthday and I wanted to buy pizza for dinner. On the menu, it states that if it is your birthday, you get 20% off your purchase, so I brought my mother in to order as well. We ordered the special currently going on (one with 2 large +1 ice cream +1 coldrink) and a small magareita. We told the cashier it's my mother's birthday but she said can't give discount on specials. Then I asked if she could take the 20% of our magareita but she said that it costs R20 and then I will get a full discount so I can't take it. Though if she had taken it off the magareita, then I would have only got a R4 discount not the entire R20, because 20% of R20 is only R4. I understood that it cannot be taken off from specials, but it really should be written on the menu like that. The menu could say: 'Does not apply to specials'. I would have gotten a bigger discount if I had gotten 20% off.

Product
To be honest, you guys have totally lost your touch. Food not as great as before.
Roman's Pizza
-
customer service
Good day ROMAN'S PIZZA HEAD OFFICE

Factual information:
Date of incident: Friday 24/11/2017
Order nr: 73
Time: 16:07
Inv. Type Counter nr: 18112373
Off Code: 73/Maureen/189.90

It was my husband's birthday on 24/11/2018 and we decided to order the special offered by Roman's Pizza on Friday night for his birthday as we had friends over on the day of his birthday.

The on line service to order is not working, the telephone just rang and we had to drive to the outlet to place our order.

Upon arrival at the outlet, the Manager, Armand was sitting in front of his computer at the ordering counter ordering stock, and only 1 agent was available to take the orders.

She attend to us, making no eye contact, did not great, and obviously was irritated and not happy to offer any service to us. We place our order and she gave us a scratch card. As we are in the "birthday mood" we hand the card to my husband to scratch as a lucky draw for his birthday. The card indicated 10%. We were still in front of the agent and ask her if it will be possible to order a garlic bread with cheese also and hand her the scratch card, which she looked at irritable and throw it down on the counter and ask us for the full amount of the garlic bread. I hand over the amount less 10% and she denied the money, and also throw the money on the counter, where after I asked her how the scratch card works and if it is valid? she did not answer me and attend to another customer (or sibling) speaking in her own language. I felt very offended by this oblivious behaviour and ask her to please attend to us and order the garlic bread and to accept my money. I also ask her not to throw ANY CLIENT's money on the counter and to be friendly and assist the customers in a good customer centric manner. When the manager hear this commotion (he was sitting approximately 1 meter from her, he said to me that he is busy with stock taking and ask me what the problem was, which I explained to him, he said he will attend to the matter and speak to her, I indicated that it is not good enough for me as it was not the 1st complaint from me about the very same agent which he did not attend to? The other serious complaint was on 30 August 2018 when my daughter ordered a big lasagna for the children at school on her birthday. We told the agent upon ordering the lasagna (the day before her birthday) that it is her birthday and she wants to spoil the under privileged at her school with lasagna and inform her that we will make use of the birthday special (20% off your purchase). On the day of her birthday we took a copy of her ID to the very same agent which she ignored and she charge us for the full amount and throw the ID in the dustbin. I phoned the same manager on that day to complain about her and he informed me he will talk to her.

I want to make it very clear:
* I will not enter Roman's Pizza Thabazimbi again for any purchase, as now customer care whatsoever is offered,
* I will not allow such behaviour from anyone as my money is as good as the person next to me which she attended to in a friendly manner (I don't know what the difference might be for her- maybe the language...or must I take it further...the colour of my skin...?)
I will promote the bad experiences I've had with this outlet to the utmost best of my ability until this agent is removed from this outlet.

I just want to make it clear that we are staying in a little town with a small population which most of the youngster are job seekers and franchises/businesses can pick and choose people with very high qualifications to work in an outlet, as there are no other opportunities for them.

I trust this complaint will be adhered to and this franchise will be upgraded to a better standard of customer centric.

regards
Order nr 73, Date: 23 Nov 2018 at 16:07, Agent-Maureen, branch- Thabazimbi
Good day
on Friday 23 November 2018 we went to the Thabazimbi Roman's Pizza outlet and order the special of 2 large Pizza's with free ice cream and 2l coke.

Upon arrival the branch manager was sitting in front of the counter and was busy with his computer. One metre from him was the agent on duty (only 1 agent). She took our order and handed us a scratch card without explaining anything or talking to us...she did not even greet us upon arrival. It was my husband's birthday on Saturday and we decided to spoil him with Roman's on Friday as we had some siblings over on Saturday. We offered him the scratch card with a laugh and told the agent that it is his birthday the next day. She ignored us and talk to another client (sibling/friend) next to us. My husband scratch the card and discover he qualify for 10% on any purchase. As the agent did not explain anything to us we asked her, as we were still in front of her, if we may order a cheese garlic bread also and hand the scratch card to her and inform her of the discount on the card. She took the card and put it on her left hand side continue talking to the person next to us in another language. She hold her hand to me for the money which I gave to her (the amount of the cheese garlic bread with the 10% discount) and she informed me the money is not enough and throw my money on the counter. I calmly explained to her, and ask her to give attention to us, but she was oblivious and very irritable with us. I then said to her that I WILL NOT accept such behaviour from anyone. At this stage the manager lift his head and ask me (still in his sitting position) if he can assist as he is busy with stock taking. I explained to him the entire situation, (I can not believe he did not hear the commotion as he was 1 metre from us). I once again reminded him about a previous complaint from me and he said to me that he will talk to her. I was furious and said to him that I had enough and to talk to her will not do anything to resolve this agent's poor customer care as she is clearly not interested in assisting all cultures in the same manner, as she was friendly with the other customer that enter whilst she was busy with us, greet him in their language and assist him in his language (WHILST BUSY WITH US). He then said he will give her a written warning...what a laughing matter...what does this mean?

I also informed him (Armand) that this was not the 1st time we experienced problems with this agent and he promised previously to deal with her. The other serious incident was on 30 August 2018 when my daughter ordered a large lasagna for the underprivileged at her school. The order was placed on 29 August 2018 as it was her birthday on 30 August. The very same agent was on duty and we inform her of my daughter's birthday and that we want to participate in the 20% discount offered by Roman's Pizza on a client's birthday. We made a copy of my daughter's ID Document on the 30th and took it to the outlet when we collect the lasagna. This agent was on duty again and we reminded her about the 20% discount. My daughter paid with her card and also hand the copy as well as her original ID Document to the agent, which she ignored totally. When we came home, we discovered the full amount was charged for the lasagna and I phoned the manager. He then said to me I must come back to the store to claim the discount (which I did not do as the fuel to the store is more than the 20% discount). The manager did not follow up with me later if I am satisfied and if this transaction was concluded correct.
I want to make it very clear that we are residing in a very small town and most of the youngsters are job seekers with high qualifications. Franchises/companies can pick and choose the very best candidates with very high qualifications, which are too glad to just have a position and will give their everything. Why do we need to take such behaviour from ONE AGENT at a Franchise that is clearly not trained to work with all cultures and clearly don't mind customer centric at all.

I also want to state that I will do my utmost best to make sure everyone in this town knows about this agent's continuous poor behaviour towards CERTAIN clients.

Her oblivious, irritable behaviour towards clients is really not acceptable and we surely do not need to be assisted by someone like her.

She will never have the opportunity to take my money again!

Regards
Mrs G Halgryn
[email protected]
Roman's Pizza
-
poor service
On 2018/11/20 at 17:30 Ive placed my order (103) and was told to wait for 15 min.I went back after 15 min i was still waiting another 30 min .The manager came and told me the avos is black, cant i choose something else.Still no pizza whereby Ive tried to contact both the franchise owners.No response.Guys you are selling a service not pizzas.Regards
Roman's Pizza
-
the 2 small pizzas for r25
When I went to the store in lenasia south Roman's pizza I was turned away for special because the owner sold all to a school.i saw only 2 teachers waiting for over 50 pizzas i feel this was very unfair as your rules clearly stipulated first 100 customers and it should be first 100 to come actually into the store not 1 person placing orders for everyone else .I had to walk away with 4 disappointed kids .I'm not well off so they dont get spoilt often this was something I could have afforded for them . .
Roman's Pizza
-
poor service
I ordered the pizza special you are currently running i orderd bbq rib and mushroom amd a tangy russian i told the casher kate mathye pan base i waited 30 minutes amd when they showed me the pizza it was thin base the comment i got was eish you sure you ordered right I said yes and all i got well its finished i see this as totally unprofessional and i want this to be followed up on.
Roman's Pizza
-
products - hair in food
We went to Romans Pizza at Okovango Crossing last night to buy the 2 large pizzas for R129.90.
Upon arriving home and dishing up, I saw a long black hair intertwined/melted into the cheese of one of the pizza slices. Not wanting to take the kids out of the house again in the evening, I took photos, and thus the complaint that I am sending now. When a person buys take always once in a blue moon as you don't often have money to treat the family, you do expect quality (or at least no hair in the food). I was utterly disgusted, and put off. This is in no way acceptable, and I await a response, soonest.
The complaint has been investigated and resolved to the customer's satisfaction.
Roman's Pizza has left an official reply on this complaint.
Roman's Pizza
-
pizza
Yesterday i bought 3 pizza's from Romans in Mahikeng (the crossing shopping complex) A Small four in one, Large supreme and large peri peri chicken. The amount was around R197. We ate the small pizza in town and it was fine. We got home and our visitors arrived later. I offered everyone a slice of pizza. How embarrassing when we found that both large pizza's were raw. The dough was so raw that everyone left their pizza after the first bite. How can Romans charge so much money and give you raw pizza?
Resolved
The complaint has been investigated and resolved to the customer's satisfaction.
This review was chosen algorithmically as the most valued customer feedback.
Good morning my name is andries i'm based in phalaborwa and yesterday I went to ur store to buy so I gave the cashier my order and said I want thin base sweetchilly and I waited there for a very long time to get my order and when they call my order only to find out it's not what I ask for so I ask them to change bt thy refuse and the manager told me to take...
Read full review of Roman's Pizza
This review was chosen algorithmically as the most valued customer feedback.
I have been buying Romans Pizza for many years now as I have always rated them the best value for money and the best tasting pizzas. I, for the first time ordered x 4 Pizzas tonight (8/8/18) from Honeydew Romans and I was appalled at the taste. I am very disappointed as not only myself, but my kids would not even eat them. a half hour after eating once slice, I was in the loo vomiting my heart out. Very dissapointed
Read full review of Roman's Pizza
The complaint has been investigated and resolved to the customer's satisfaction.
Roman's Pizza has left an official reply on this complaint.
Roman's Pizza
-
steel in our pizza
Good evening
We always buy pizza from Romans
Tonight we purchased pizza and it had two steal needle looking pins in them.
About 3cm each in length .

Which even cut my partners pallet
He immediately spat the bite of pizza out . When we had a look it was a needle pin.

And then we found an other one in the same pizza.
I am extremely shocked and unhappy
Resolved
The complaint has been investigated and resolved to the customer's satisfaction.
Roman's Pizza
-
putrid service!
The Romans Pizza Promenade (Mitchell's Plain) staff is highly rude and unprofessional! I had the worse experience at this store ever! I came all the way from Old Belhar on Friday (03 Aug) to purchase pizza at this place when the cashier/manager swiped my card. The machine kept saying declined then I paid cash. When I went back to the bank close to R700 was missing from my account. I went back to the store to inform the manager and she handled it completely unprofessionaly! She actually insulted me telling me that if I owed the store I wouldn't have brought the money back. I was really upset not at the situation but at the way it was handled. I came all the way to purchase pizza and that was the shit that I received! They printed their entire purchase receipt for the day and told me I had to go through it to check if my money was in their account. No responsibility was claimed on their behalf even though the manager f* up and she was completely unprofessional about it! I will never be back at that place ever again! And I hope that some action will be taken as the service is rotten! Utterly disappointed by the blatant disrespect I received from the manager!
Roman's Pizza
-
product & customer service
Good morning,

I trust that you are well, I have order 2 large pizzas from your gateway branch, and the employee that took my order took it wrong, when I brought it back to complain I was told that I am being dishonest about my order, and my point is if I requested for something I would not bring it back saying I did not order it. I don't appreciate being called dishonest and I really doubt that I would be using romans pizza again

Thank you
Kuven naidoo
Roman's Pizza
-
pizza has no filling only dough
Hi I just bought 2 large pizza's from the Romans in the plaza and only to find out there is 1 to 2 pices of chicken in each slice only when asked the staff there they say it's weighted before they put it how can u eat pizza like that? When they first opened we never had any issues like this as every weekend I by from there the service has detorited.
The complaint has been investigated and resolved to the customer's satisfaction.
Roman's Pizza has left an official reply on this complaint.
Roman's Pizza
-
pizza
Good evening.
I would like to lodge a complaint about the services I received Saturday night.
I am disappointed in Romans, I bought a large pizza and spent R219.00 my order number was 483, BBQ spare rib and mushroom and four in one extra cheese, thin base, upon getting my order the lady opened the box and I just said it is okay as I don't there would actually be something wrong.
When I got home, opened the box I noticed that not all the slices on the four in one actually have the bacon, but I brushed it off as it was not a trainsmash, but I got shocked when I noticed there was pineapple on my BBQ one, nned I mention that my daughter is allergic to pineap0le and tpher favourite pizza at romans is BBQ spare and mushroom but now her favourite pizza had pineapple when CH she is allergic to?
I tried calling the store but the call centre line advised that the store is closed already, could not go back to the store because im not sure as to what time they close and I live in mabopane. I'm very disappointed because I purchased the expensive pizza on ur list, if I wanted pineapple I would have bought Hawaiian, but I did not want pineapple but ended getting it anyway, ,
I wsmt this matter sorted out asap, I tried sending the complaint Saturday already but the website wan not friendly and I kept re typing the whole over and over again.
I have taken pictures of the pizza and will gladly sent them through.
Resolved
The complaint has been investigated and resolved to the customer's satisfaction.
Roman's Pizza
-
wrong order
I placed an order with Amanda for 1 thin base margeritha and 1 thick base classic cheese both small pizas. My daughter collected and when I got home I had 2 classic cheeee pizzas, one thick base and 1 thin base. I called back and complaihed to Molebatsi about it and had to go back to get the correct pizza. Cant the staff get the small order correct the 1st time? Petrol is very expensive and to drive up and down to get my correct order for R20.00 is not on. Really now!
This review was chosen algorithmically as the most valued customer feedback.
So I was help by Mable gapara she is busy with the phone rings she pick up keeps me hanging she doesn't say sorry after putting that phone no nothing the service is pathetic only one cashier this us a waste of my time and money please do teach your staff manners because it's rude to busy with a customer and do something that Doesn't involve the customer this is the last time I will be spending my money at your branch.
Read full review of Roman's Pizza
Roman's Pizza
-
bronkhorstspruit romans pizza
Good evening,

I placed an order for call and collect in Bronkhorstpruit and the lady answered and requested that I hold as shes helping a customer (for 5 minutes). When I got to the store for my collection a lady by the name Aminah was by the till and assisted 4 customers, after waiting when It was my turn she requested I join the other queues as she wants to fold boxes. I waited for a good 10 minutes, which was unfair as I called in advance. To top it off the pizza was dry and very cold.

Regards,
Ditebogo
0832947975
The complaint has been investigated and resolved to the customer's satisfaction.
Roman's Pizza has left an official reply on this complaint.
This review was chosen algorithmically as the most valued customer feedback.
I went to the Roman's Pizza situate on corner Van der Walt and Pretorius streets in PTA CBD. I must say it is the second time I got the most useless service I've ever come across. I bought a 4 in 1 pizza at 13:42. At 14:18 the pizza was still not done and when I enquired the gentleman wanted me to wait for more time. This is after he communicated with a...
Read full review of Roman's Pizza
We are here to help
16 years' experience in successful complaint resolution
Each complaint is handled individually by highly qualified experts
Honest and unbiased reviews
Last but not least, all our services are absolutely free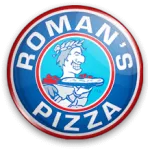 Roman's Pizza contacts