Roman's Pizza complaints
267
Roman's Pizza
-
Waiting time
One large pizza ordered via the online portal and accepted by Romans Pizza Jean Crossing. Recieved a message that the pizza will be ready in 20 minutes. When I arrived after 20 minutes, I paid and recieved order a slip with order number 170.

While waiting they were calling order number 158. My 20 minutes had passed.

After 4d minutes of waiting in store, now one hour. I had enquired about my order, the manager had come from the back to tell me that they under staffed. I had asked why was I not informed when I paid that my 20bminute waiting period would be extended to an hour or more due the fact that you are under staffed. The managers response was "I expect my cashiers to do that."

While waiting another customer came in and she was also told 20 minute waiting period.

Romans Pizza Jean Crossing staff, manager and all need retraining.
Roman's Pizza
-
Not well cooked pizza
My name is funanani Rambau from Limpopo thohoyandou. I bought a pizza yesterday at Thohoyandou mvusuludzo mall. The pizza was not well cooked the cheese was not cooked it was too much and the pizza was white. Please attend to this am so so dissatisfied. We couldn't eat the pizza.My contact details are as follows [protected], emai address : [protected]@gmail.com
Desired outcome: Money back or another pizza
Roman's Pizza
-
I am not happy at all
First I went to pickup any order as a driver for uber ther told me I must cancel the order because they don't have avocado and I must called the customer I told them no that is not my job.. That is your job to make sure when u open the store u have all items that is in the menu... Now they say I must cancel 2 request and it is raining no driver's... I really want to speak to someone who can understand my problem with ther staff...[protected]
Desired outcome: Jabulani mail ...
Roman's Pizza
-
Pizza is wet and uneatable
I ordered a chicken and mayo pizza from Romans Pizza in Richards Bay on the 14th of May 2022. My pizza was very soggy and wet and unfortunately I could not eat it and had to throw it away. I am very sadded from this because this has been my favourite pizza and they completely messed up the order. It's actually wanted to vomit. I have attached the slip to this complaint
Desired outcome: Please refund and follow up with this branch
Roman's Pizza
-
Pizzas was both tasteless
I phone ordered and bought two large pizzas at promenade branch last night (11 May 2022) at around about something to 8 o'clock during load shedding which I paid with my bank card a seafood and chicken, the seafood didn't taste like anything it was asif it was boiled and put on the base without flavor and to top it all off there was no sign of cheese on either one of it which was very disappointing, didn't even eat the whole slice and chucked the rest of the pizza in the garbage where it belonged, a R177. 80 later... Down the drain, I won't buy from Roman's again as my experience wasn't very pleasant
Desired outcome: Would like to be reimbursed with full refund or replace with what you guys advertise on the menu all i got was two thick bases with tasteless topping which I could count on each pizza and NO cheese
Roman's Pizza
-
Horror of Horrors!!! Ham pizza pie for a Vegetarian, and Hindu! So called Mushroom and Margarita pizza pie
6 May Friday evening, 6.15pm

I telephonically ordered a Mushroom and Margarita pizza pie, I told the person who tooky order(I do not wish to name her publically), that my Son would pick it up, so she gave me an Order Number, 106.

My son picked up the order, no number appeared on the packet. I took One bite and realised with Absolute horror, that I bit into meat!

I'm a Vegetarian! And a Hindu, so as a collective, we do Not eat beef and pork!

I Bit into a ham pizza pie!

I am traumatized!

When I called the Branch, and spoke to the person who took my order. She told me she didn't know how that happened. I explained about my being a Vegetarian and Hindu, none of which she understood!

Asked to speak to the Manager and she asked me to hold on. A minute later she comes back online and introduces herself as the Assistant Manager. I recognised her voice and insisted on knowing where the Manager was.

She offered me 2 Pizza pies and tells me she will send me her cell number and I must take pics of the pie and send it to her.

I am left Flabbagasted with Pork in my dinner table.

I cannot tell you that I am Appalled, as I'm So Far Beyond that!

The sheer Gravity of this incident went Clear above the Staff's Understanding.
Desired outcome: To Sensetise Staff on the Religous Beliefs and Food Preferences of the Customers. This is Basic!
This review was chosen algorithmically as the most valued customer feedback.
I ordered a pizza an hour ago from Romans Pizza Bethlehem, phoned them to confirm where my pizza is. Then they said it is on it's way. After a while they phone me back and said they don't have my address. I gave it to her and then while I was still talking to her she dropped the phone in my ear. Now I am still waiting for my pizza.
Read full review of Roman's Pizza
Roman's Pizza
-
Pizza
Friday night 29 April 2022 we ordered pizza online and received a sms at 18:36 to say our order is placed. The pizza took so long and at 19:24 my fiance phoned Romans Waverley to find out how far our order is. They said that our order is on the way. We are 3km from Romans Waverley and 27 minutes past after the call and still we did not receive our pizza. We phoned them again at 19:51 and heard how they said there's a problem in the background so they forgot our order and we had to end the call, because the staff were talking in the background and not giving us answers. 19:56 they called us back and said that the pizza is only leaving the store at that moment. The driver phoned us 20:06 when we received the pizza. It is unacceptable to wait an hour and a half for pizza and then when we finally receive it the pizza did not have much toppings on and the quality of the pizza is not what we are used to.
Roman's Pizza
-
Bad service and not doing my order like we asked
The service in the shop at the berg shop is real bad 1 lady to service customers they are more worried about the guys from uber eats and Mr D than anything else we have to wait an hour for our order and still they do our order wrong as we asked for half Jalapino the pizza comes with fill Jalapino really very bad service and now have to wait even longer cause they have to fix there mess waiting for long and have to wait even longer and the lady told the guy I'm doing a complain he said to her no problem I got my pizza at 20:18 just keep In mind we had to wait how long in the que as we were second cause they to busy with the uber guys
Desired outcome: I want better service and fix the problems u have Make me happy
Roman's Pizza
-
Products Incorrectly Prepared
This will be the third time that I have had a bad experience at Romans Waverley. The first 2 times I ordered Sweet Chilli Chicken and instead of Sweet Chilli got tomoto draped all over the pizza instead! Today I purchased one Peperoni Deluxe and one BBQ Chicken and pineapple. The Peperoni Deluxe was drowned in raw garlic which made the pizza taste totally different to what it should taste and the bbq sauce on the BBQ Chicken And Pineapple's bbq sauce was so diluted that you could barely get the bbq taste which this pizza is known for! I am an avid Romans supporter, but I am really contemplating on never buying from this company again! You have built up a great brand, which is slowly being demolished by individuals who either do not have the knowledge of how to prepare your ptoducts or perhaps bad management that is trying to save on the main thing that is driving your brand, your product! Just as Rome fell, do not think that your company is infallible! You have multiple competitors out there that makes products just as well, if not better!
Desired outcome: Fix the problem!
This review was chosen algorithmically as the most valued customer feedback.
I bought the Pizza special at Bronkhorstspruit Roman's on the 21st of April 2022 at 18h25 - Barbecue chicken supreme. (1 thin base and 1 thick base) The thick base dough still raw after purchase. I only realized it 25km away from the shop. I tried too cook it further but it remained raw. Very disappointed. First time in 20 yrs.
Read full review of Roman's Pizza
Roman's Pizza
-
Incompetent staff
Romans pizza how difficult is it to do your job right the first time? Really? You were dead at 16:00 this afternoon. I could understand if you were busy, but you were dead. We ordered two pizzas under order number 128 told you explicitly we want thin base pizza. Drive all the way home only to discover, Pizza was made on thick base. I do not eat thick base pizza at all. Worst is I am sick, was looking forward to a relaxing evening. Now I am sick and upset. Is it really that difficult to be competent at what you do? Worst is we paid for your mistake. How many other people just let it slide?
This review was chosen algorithmically as the most valued customer feedback.
I placed an order on roman pizza on Mr D and the order was not accepted and I placed another order due to the 1st order not being accepted, to my surprise I was deducted two orders and received 2 order and I couldn't able to explain to the 2nd delivery person since the 2nd order was hand over to my girlfriend.
Read full review of Roman's Pizza
Roman's Pizza
-
Pizza pie products
Magertia & peri peri chicken, filling was shocking cheese was Bearly there. This is the 3rd time this has happened such poor quality, yet I promoted this to family & friends cos when I bought it it was good, no the quality isn't the same from lenasia and ormonde branch, we paying for a product and service atleast maintain the stand, YOURLL start of well and then the quality drops.
Desired outcome: Refund as this is simply not on, we buy 4 pies a time for lunch and supper can't even eat it as it's unappetizing.
Roman's Pizza
-
Poor customer care and theft.
I current bought 3 pizza pies at Roman Pizza in heidedal at twincity mall and the cashier simply tells me I have no change but when I calculated and double checked my slip she tells me when a product is R19. 90 it means it is R20 and she does not have 10c or 20c. Instead of apologizing she has an attitude and laughs about the matter. I'm very disappointed in this service delivery and will not continue buying here and will tell others about my experience. I am disgusted in the attitude she gave knowing that she is in fault robbing me of my change. It's not my fault that she hasn't prepared for the day
Desired outcome: The company needs to train their staff on how to speak to customers because this is unacceptable and not use odd pricing if they don't have change
Roman's Pizza
-
Service and Delivery
First of all I am not a person that complain alot. But this time I had just up to hear. I placed my order at Willows Crossing, Equestria, Pretoria. I placed the order at 17:40 over the phone the lady at the other end of the line told me it's going to take 30 min. 30 min came and went I phoned again at 18:20 they told me my order is on its way. Again I waited until 18:45 no order. I phoned again for the third time then they told me it's raining to hard the delivery guy can't bring it. I then told them I will come through and collect it myself. Upon arriving at the store they couldn't find my order I waited again for almost 15 minutes. Then they told me the delivery guy went out with my order that wasn't true because 3 min later my order returned cold. Please train your staff and managers properly especially when they need to work under pressure. I always supported you guys but after what happened tonight I am not so sure
Desired outcome: Just Improve your service and stay what you advertise about your service
Roman's Pizza
-
Order given to someone else
Ordered 2 large pizzas at 17.25. Was told 15 to 20 min. I came back to the shop at 17.55. They were busy so they said give 20 min. Came back and was told my order is not yet ready. My husband then came in and he asked them why is it taking so long, he asked them this in isizulu, they then explained to him they gave the order to someone else because I was taking to long to fetch the order.

Had to wait another 15 min for new pizzas. On my return home I then realised that they gave me the incorrect order and not what I asked for.

Romans pizza Empangeni. Order number 117. 8th April 2022
Desired outcome: Please refund and I'd appreciate an apology. Or voucher for the inconvenience.
This review was chosen algorithmically as the most valued customer feedback.
Hi , on 24 March 2022 we bought 2 large tropical thin base pizzas that we normally buy at Harties branch but the bacon was too little ,you will see evidence attached ,please help
Read full review of Roman's Pizza
Roman's Pizza
-
Service
Date

Saturday in March 2022

Time

18.00

The order I requested had to be repeated several times.

When Pizza arrived I checked. It was incorrect. the one Pizza had to be redone. I was then advised that the staff member would have to pay for the pizza. How terrible. So I walk away feeling horrible.

Saturday 2 April 18.00

After the horrible experience I decide to go to a different store

There was a special on. So I took that. I was then advised there is no Coke Zero left. I only get told this after the pizzas have been made.

I get home and the order is wrong again.

In spite of the confirmation of the order it was still wrong

Two different stores.

Two wrong orders.

Kind Regards

Margaret
Desired outcome: I would like a refund. As Both times I have had to throw away the pizza,Kindly do not ask me for my slips as I throw those away two.
Roman's Pizza
-
Bela-bela
I ordered for delivery from Bela-Bela Romans Pizza once. I got my food I ordered and I paid for it. I work in Bela-Bela and order there on a regular basis. I was already home in another town where I live, then Romans called me AGAIN on the same day saying my order is ready to be collected, but I already received and ate and enjoyed my beef lasagne. I told them that, and now you listed my nr as a nr where I cannot get food delivered to me, because of a mistake made from your side. Itis totally unfair and a slap in my face. I never ever place orders and don't receive and pay for it. Please sort out this mess, otherwise I am going to Hello Peter. I phoned again just now to place an order, and you just told me exactly the same. How long must I be humiliated over and over again, because of a fault made on your side.
Desired outcome: Clear my name.
We are here to help
16 years' experience in successful complaint resolution
Each complaint is handled individually by highly qualified experts
Honest and unbiased reviews
Last but not least, all our services are absolutely free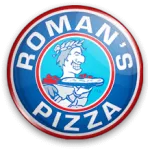 Roman's Pizza contacts