This review was chosen algorithmically as the most valued customer feedback.
Hi I'm Pavithra.. Here to complaint about a Malay male staff of the Rhb Bank from Bahau branch was so unsatisfied. This guy even don't know how to treat the old age people and even don't know how to treat or even give a greet to the client as well. His attitude really make me so dissapointed and this is how the management give a training to him?? We are...
Read full review of RHB Bank
RHB Bank
-
housing loan / sms legal action from collection department
21/6/2018 1513pm I have receive sms from 66300 mention that my instalment 2 month due and RHB has institute legal action against me. This is cause I panic. I have bank in before raya one month payment. This is consider threaten customer. When I check, only one month past due. I have plan to do report police cause RHB Collection department simply sent a threaten sms to customer. I don't think this is a RHB policy to their customer. Action shall too take to the person have been break RHB policy.
This review was chosen algorithmically as the most valued customer feedback.
- 19 June 2018, Tuesday - We went to the bank because we want to apply for a Fixed Deposit with an amount of RM 25, 000. At first, we were not with any cash or any cheque because we want to know the details of the different kind of FD first. -Then, a staff, Thurgaah Perumal @ Shetty, approached us. We asked for the details about FD. Then she straight away...
Read full review of RHB Bank
RHB Bank
-
complaint about gst charged
Dear Sir/ Madam,

Good day to you!

I would like to make a complaint about RHB Bank Berhad charged for GST on June.
Complaints attached to shows the subject bank still charging GST on June to customer.

Customer services was promised will revert back and return however, no any reply after 5 working day.

Please revert as soon.

Thanks
Have a nice day!
RHB Bank
-
incompetent customer service
I had 2 failed bank transfer from oversea. What I need to know is, how can I make this transfer successful. I have received payment from overseas successfully for years with no issue.

I emailed the customer service for the first time. 3 days later, I received a call (while I am still in oversea and I know I need to pay to receive call). The officer cannot reveal why the transfer failed. When asked for solution, she said, "Try to transfer to other bank" (Haha!) But I will not be home soon to open another account in another bank.

So, I called the general number from oversea, (branch officer just ignored me) and after automated machine reply, customer service listened to my question (which is : can my account receive payment in foreign currency, which I know it can do so for years) and without answering my question, he put me back to endless automated machine reply. I have just wasted my oversea call.

Emailed the customer service again, and waited 3 days. I got reply 3 days later, but she asked me more questions, So I replied, and waited another 3 days for reply, and this waiting games go on, and for a few weeks, there was no resolution to the problem.

RHB website printed :

https://www.rhbgroup.com/general-info/e-banking-charter

PROMPT RESPONSE OF ENQUIRIES AND COMPLAINTS

Is 3 days reply considered prompt ?

I felt the RHB staff need serious training and management monitoring for improvement.
RHB Bank
-
sales bad attitude
I urge that you all look into this. Humiliation is unacceptable. It's happen on mytown ground floor, rhb credit card roadshow on 14/6/2018 time 15:06..
Your sales rep throw me a word "you so fat after I reject his credit card order politely.
"critism is often a veiled of honour" yet the way your sales rep convey the msg is subpar.
I urge rhb group looking into this issue seriously.
RHB Bank
-
why bar saving account without info owner
i had many bank account in other bank, never see the bank will bar account which account in active one, rhb bank look like stupid to do the matter, bar account...
bar account, what's benefit u will get it, just let customer stop and close it...
i using saving account for done loan payment and credit cad payment, if the rhb bank still like bar my saving account every month, better i close it. guna otak kerja lah, bukan maksud bar account boleh settle payment...
other bank no like rhb bank, using current transfer to saving pun kena charges... thats no logic.. rhb bank ke rhb bank bukan ke other bank, ini pun nak kena charges... no logic betul...
complaint to credit cad collection agency
This review was chosen algorithmically as the most valued customer feedback.
Hi, I was at RHB Bangsar South (VE Hotel), on 8th June 2018, from 12.15pm until the time I wrote this at 1.38pm. I am still waiting to be serve. First everything was fine, I was informed it is going to be long, I am fine with that, please note, only 1 male muslim teller available, they called up my number, put my form in queue, then another female teller...
Read full review of RHB Bank
RHB Bank
-
staff behaviour... didn't cooperate to customer
Saya datang pada pukul 3.45 pm untuk buka Acc rhb... Bila saya datang tak ada sesiapa di tempat buka Acc... Saya tanya pada customer service dia Kata tunggu... Saya pun tunggu dlm 15 minit lepas tu staff tu sampai... Lepas tu saya pergi Jumpa dia.. Dia Kata sdh lambat tolong balik datang Esok... Saya cakap saya Dah tunggu lama... Lagi pun tinggal Dalam 2 orang sahaja untuk buka Acc... Selepas Itu dia bagi Surat untuk isi ...saya pun ISi ...saya tunggu lagi lama... Lepas Itu dia tanya Kad pengenalan.. Sy pun bagi.. Dia photostat lepas tu Letak di meja...dia pergi dekat belakang Dan Berborak...baru Dia datang Dan mengamuk datang laa Esok... Benda Yg Sama Dia cakap... Daripada Dia Berborak Dkt belakang Dia boleh display kerja saya... Dia cakap kena tunggu...saya pun tunggu so buka Acc untuk saya... Dia tak bertanggungjawab padahal Dia nak balik Cepat... Dia tak buat kerja Dia dengan bertanggungjawab.. Kalau macam ini Dia serve customer... Macam mana saya nak datang sini.. Tak ada bertanggungjawab... Orang macam ini tak patut kerja di sini... Sungguh memalukan tak bagi pernerangan yang Betul...
RHB Bank
-
I just credit out rm550 but asked for rm2k insurance
A coin buyer asked me to verifed my accout for RM550 so that i can receive RM5000 but at last asked me to Credit another RM2000 for insurance. This guy appears to have agent in the Maybank stating all of this requirement without stating a bank issues a receipt or requirement of how much ahould be deposit and frankly making fake instagram account to scamm coin or old money seller in Malaysia Singapore and Brunei.
This review was chosen algorithmically as the most valued customer feedback.
After successful loan application, i had place an X amount of funds into the current account instructed by the loan officer in order to reduce the monthly loan interest. On top of that, i had supplement the monthly loan charges. However, after 2 years none of the loan interest has been deducted as per flexi loan plan. First of all, the online transaction...
Read full review of RHB Bank
RHB Bank
-
account establishment
I recently attempted to open an account at your Damansara Jaya branch.

I am starting two businesses at KLIA2 international airport. One will begin trading on the 8th of June and the other on the 22nd of June of this year.

I applied to open an account on the 4th of May, leaving ample time for establishing accounts and securing credit card merchant machines. I was told that my MM2H residency status was acceptable and so I secured a letter from my company secretary, filled in many forms, and arranged for my business partner to visit for signatures and other administration. This took several days of my time, during a very very busy time.

I then had to follow up with 3 visits as your telephone response is absolutely pathetic. It took 20 minutes on one occasion to be dropped from your system. I refused to try again.

Your staff did not keep their commitments to contact me back and finally on the 16th of May, I was told by Mr. Ahmed Rizduan Ab Rani that the bank cannot open an account for my company due to my residency status. I know that your bank manager is clearly wrong in this conclusion (as I have previously successfully opened a company account at RHB IOI Putrajaya City Mall - company now sold to a new owner, with the same residency status as mine), but I have no interest in convincing him or changing your decision. I will never deal with your bank, and neither will anyone I advise. I work in start-ups, this will be a large group, I assure you.

I wish to bring this matter to the attention of your senior management and to Bank Negara as my new businesses are now in jeopardy. Without credit and debit card payments at the airport, it is impossible for the business to realize it's potential. I am unable to even open without the required bank accounts, a prerequisite for KLIA2 WTC Mall.

I have 2 business accounts already established in Malaysia and many other banks willing to serve me, just that the timelines are now ridiculous due to your staff wasting my precious time, and my new businesses will now suffer. I employ 16 people here, most of whom are professional Malaysians. I'm sick of being treated like a third class Foreigner. I expect you to write back to me and identify the course of action you will take to change this issue in your bank.
This review was chosen algorithmically as the most valued customer feedback.
No.akaun saya [protected] telah memohon loan statement pada February 2018, tetapi kakitangan RHB bertanyakan kepada saya"untuk apa"?Saya terangkan segalanya dengan lanjut dan beliau memberi no.tel (Aznira [protected], email noor.[protected]@gmail.com cawangan P.Indah) dan menyuruh saya berurusan dengan beliau..Pada 23 Feb 18 saya telah bertanyakan cara dan...
Read full review of RHB Bank
RHB Bank
-
annual fees credit card - waive 5 years
Credit Card Visa - [protected]
Izan
Valid 02/22

Nama saya Izan Binti Mohd Ishak. Saya nak buat aduan berkenaan kredit kad saya. Saya mmg memiliki kredit kad RHB menerusi permohonan loan perumahan saya dengan RHB. Namun, untuk makluman saya tidak pernah mengaktifkan kredit kad tersebut. Saya terkejut apabila saya menerima statement bank melalui pos diminta untuk membayar annual fees. Seyakin saya, pegawai bank RHB yang menguruskan permohonan loan rumah saya telah memaklumkan bahawa kredit kad yg saya terima itu adalah FREE 5 YEARS ANNUAL FEES disebabkan ini adalah product buildling. Saya mohon agar pihak RHB waivekan annual fees kredit kad saya.
RHB Bank
-
customer service call
4/5 - 8-5
called customer customer 2 hours but no one pick up, lousy system keep cut off my call every 6 mins it's very annoying.
Please improve your customer service call to make sure customer can make troubleshoot on the time. And wont spend too much time on just calling for your customer service.
And please, if your staff is busying on other call, let customer hold on line to waiting and que for the next. Not much people can keep calling and wait 6 mins and another unlimited 6 mins to reach to your customer service.
This review was chosen algorithmically as the most valued customer feedback.
Date: 3&4 May 2018 Complaint to : RHB KLCC Branch Manager: Ms. Rimawati Abdul Rahman I visited RHB KLCC Branch on 3 May 2018 to ask about oversea huge amount (1 million) fund transfer concern. I showed my intention to the consultant and got a queue number, I also asked whether they can find a staff to serve me by using Chinese due to lack of speaking...
Read full review of RHB Bank
RHB Bank
-
no reply on my statement dispute
My name is Hans Schmitter,
I have been a long time customer of RHB Bank.However, I am extremely disappointed with the service provided on several complains made about a Credit Card entry dispute.
The Statement is dated 26/07/2017 for Credit Card ending with number xxxx 4059
I dispute the following entries:a) Posting date 0407 Transaction 0207 RM 490.90
b) Posting date 0507 Transaction 0407 RM 538.10

I definitely did in 1917 neither to Singapore nor stayed in a Hotel in Budapest.

The manager of the RHB branch in Seri Damansara was kind enough to call after several complains of mine the Credit Card call center however, I am still waiting for a respond from the apparently inefficient RHB bank staff. Since I launched my first complaint after July 2017 I am sorry to say that I am really unable to think otherwise.

Therefor I have decided NOT to use the RHB Master card anymore until this dispute is solved.
Meanwhile I shall pay the latest Statement dated 26/04/2018 in full.

Yours
Hans Schmitter
The complaint has been investigated and resolved to the customer's satisfaction.
RHB Bank
-
unethical behaviour
Hi,
I'm the director of United Global FX S/B located in Melaka. The company has since last month opened a business account with RHB. However, my staffs had been facing difficulties when dealing with the staffs, typically Chief Cashier at RHB Branch situated at Plaza Melaka, Jalan Hang Tuah and Taman Lagenda. We are a cash-insentive MSB, very often we have to depost bulk-cash into our account for settlement. The staffs at both branches were often reluctant to serve my staffs at a more secured place. The branches are often crowded with customers, it is unwise to carry out the deposit over the counters. I hope this issue can be brought up and a solution could be provided promptly.

Thank you.

Regards,
Oscar Ow
Director of United Global FX S/B
RHB Bank
-
adjustment for monthly housing loan
Hi Sir,

I just want to complain why RHB bank got new SOP but didn't send an official email to your existing customer? Today I went to RHB bank taman sungai besi to submit the form for adjustment for monthly housing loan. I have been waiting for half an hour until there's one Chinese Auntie with short hair she assist me and explain that I she have to follow company new rules and can't proceed the adjustment. Previously I done the adjustment many times from other RHB branch and there's no problem at all. Why suddenly got changes and customer are not knowing? Do you understand that I come all the way from Kuala Lumpur to get things done but unfortunately your staff told me that she can't do anything to help me and ask me to go back to kwsp branch to cancel the process. Do you understand how tired your customer are and you guys treat us like a ball throwing everywhere?! We are your customer, We hardly settle the payment from Kwsp branch and wait for approval and then thumb prints then come to the bank for the final steps but RHB are not helping your customer but to reject Customer request. If RHB sets new rules please inform all your customers please and don't make everyone wasting our precious time in the stupid bank for nothing! I'm so regret for choosing the services with this RHB bank! The worst bank ever!
This review was chosen algorithmically as the most valued customer feedback.
Dear Admin My name is Voo Min Gin I would like to apply for the car loan for myself after provide all the information, I was inform that my income is not enough to get a car, so request for guarantor After guarantor info submitted, I been inform that guArantor have ctos and request him to settle it. We follow and after settle and said my income is not...
Read full review of RHB Bank
We are here to help
16 years' experience in successful complaint resolution
Each complaint is handled individually by highly qualified experts
Honest and unbiased reviews
Last but not least, all our services are absolutely free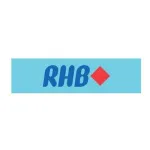 RHB Bank contacts