rca.com / Technicolor complaints
68
The complaint has been investigated and resolved to the customer's satisfaction.
This review was chosen algorithmically as the most valued customer feedback.
RCA 42" LCD HDTV Model: L42WD22 Purchased on 06/10/2007 at Wal-Mart One-year carry-in warranty 11/07/2007: The sound failed on 5-month old TV. I called RCA Tech Support and was advised to take the TV, along with the sales receipt, to the nearest warranty repair center which entailed an 80-mile round-trip. 11/20/2007: Having been without a TV for 2...
Read full review
The complaint has been investigated and resolved to the customer's satisfaction.
rca.com / Technicolor
-
don't buy an rca television
We bought this TV from target in Jan 07. By Nov. 07 it quit working. We called RCA and were told someone would get back with us in 24-48 hours. It never happened. I called them instead. I was told it was going to take 8 weeks to replace the part needed. I said this was unacceptable, the TV is less than a year old. After much yelling and spending time on hold they finally ended up replacing the TV in Jan 08. Yes 2 1/2 months later. It is now March 08 and the replacement TV is now not working. I called once again only to be told I would be contacted in 24-48 hours, was I? NOPE. I once again jumped on the phone. This time I was told my TV was no longer under warranty. I had to yell at them to get them to understand that this TV was just replaced 8 weeks ago. They finally understood that it was still under warranty and the lamp (after 8 weeks) needed replaced. I was then told they don't replace those after 90 days. ITS ONLY MARCH, IT HASNT BEEN 90 DAYS YET. After 40 more minutes on hold I was told to ship the lamp back and they would ship me a new one upon receiving the defective one. I am supposed to pay for S&H to ship a defective lamp back to RCA... Absolutely not. So I was then told we will ship you a prepaid shipping label that you can use to send it to us. 11 days later... no shipping label. Another call to RCA. Oh, the shipping label hasn't been shipped yet. I will arrange for FedEx to pick up the defective lamp on Friday. Once we receive the defective lamp we will send you a new one in 7-10 days. So I get to wait to see if a new one even shows up after sending them the old one? After no one will return my phone calls? It is a good thing we got the Target extended warranty as well. Do NOT BUY RCA ... You will regret it. We are still without a TV. A manager is supposed to be getting back with me. I will believe it when I see it.
Resolved
The complaint has been investigated and resolved to the customer's satisfaction.
This review was chosen algorithmically as the most valued customer feedback.
I purchased this RCA (24V511T) television not quite a year and a half ago and I am already having issues with the picture. The picture has little narrow black horizontal lines at the bottom and the top. Every other experience I've had with this was followed with the picture dying completely. I e-mailed RCA to complain about this and they responded with...
Read full review
rca.com / Technicolor
-
don't count on rca!
RCA 32"TV bought at Walmart, Denham Springs, Louisiana

Bought the TV for my father, who is legally blind and has Alzheimer's. He mainly listens to the news on TV. Sound went out after 6 months. RCA/Thompson will not do anything because my BLIND father - with Alzheimer's - cannot produce the receipt. He misplaced it. RCA looked up the TV by the serial #, and verified it was sold in Dec 06, thereby making it still under warranty. But they won't authorize the service dealer to do anything because of the lost receipt. Mind you, DEC 2006 is stamped on the back on the TV with the serial number! Walmart will not take the TV back -- guess why? Because of the lost receipt.

IF YOU ARE OLD AND HANDICAPPED, DON'T COUNT ON RCA OR WALMART TO DO ANYTHING EXCEPT SELL YOU A FAULTY TV!
This review was chosen algorithmically as the most valued customer feedback.
I purchased a RCA TV 32 inch screen for over $600. dollars. I purchased this TV in 2002. It broke last year in March. I contacted RCA for help and no one responded to my email. I then took the TV to get it fixed. Now it is broken again. I called RCA this time. Their response to me was defensive and their attitude was this is my problem. I explained to...
Read full review
This review was chosen algorithmically as the most valued customer feedback.
I purchased an MP3 player for my son for Christmas 2006. It was a model H100. Before New Years Day it had froze up and we couldn't get it to work. I called their tech support at the number listed on the instruction manual in the box, which incidentally had been changed. I guess they're to busy addressing consumer complaints to rewrite their manual. They...
Read full review
rca.com / Technicolor
-
customer service at rca is crap!
I purchased a RCA Scenium, model: hd 50lpw175 on 12/03/05.

On September 22nd, 2006 (9 months later) the screen went blank.

I called for service from Best Buy since I purchased warranty from them for 4 years of in-home service.

Best buy suggested I call RCA instead since it's under a year it's still under the manufacturer's warranty.

I called RCA and was given A.I.D Audio and T.V (closest location to me) number to call for servicing.

I called A.I.D and they gave me the earliest appointment they had which would be 1 ½ weeks later on October 3rd.

Well October 3rd, no one showed up or called so I called them and there was no answer. They were obviously closed due to the Jewish Holiday of Yom Kippur.

I called on the fourth and they were still closed so I called RCA who apologized and gave me the number for 3 more service centers……none of which come to my location. I called back RCA and was given another 2 numbers to call, One spoke no English and the other doesn't come "out that far, honey". Yes, you guessed it, I called back RCA and again they apologized and we decided to just order the lamp and replace it our selves…simple enough…right...wrong!.

I gave my CC info and the order was placed. Well 6 business days later I call up to see more or less when my order would arrive and guess what? The agent placed the order incorrectly and they do not want to re-order so I won't be double-charged. Needless to say at this point I wanted it re-ordered and overnighted. However, it seems they are not able to over night items even at my expense, I'm willing to pay at this point.

But the "Supervisor" Neil, who had promised earlier to overnight it, backed down from his word and claimed he never said that.

Of course, after dealing with the incompetence of these Customer service reps, I wasn't surprised to find that he (Supervisor) wasn't a man of his word.

Customer Service at RCA is CRAP! Without CUSTOMER"S they wouldn't have a company, and if this is the way they treat their customers (myself and others on this board) they won't be a company sooner rather than later.

P.S I called their Consumer Dept to file a complaint and they are as bad if not worst than the customer service reps themselves.

As someone who works in the customer service field, I am APPALLED.

Thx for letting me vent.

It's October 18, 2006 and I still have 6 more business days for the part to arrive IF it was entered correctly this time.
rca.com / Technicolor
-
rca in home stereo sucks!
My complaint is with RCA. I got a stereo for my birthday in April. The system is broken. The CD door won't open, my CD's are inside. I went on their website several times. I have never received a thing from them. I just wanted to know where I could take it in my area for service. Simple, but nothing from them. Time is running and I still have no stereo and no answer from them.

Thank you for your time,
Frances
Anaheim, Ca.
We are here to help
16 years' experience in successful complaint resolution
Each complaint is handled individually by highly qualified experts
Honest and unbiased reviews
Last but not least, all our services are absolutely free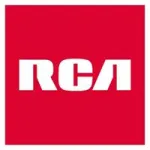 rca.com / Technicolor contacts