Orange
-
Credit stealing and service provision without my consent
I am overseas with this bloody number from orange. I activated it to have my line active then I wanted deactivate the bloody subscription of hareefsafr they keep sending it didn't allow me because you are thieves and want to steal all the money you n my account I need an immediate action and as soon as possible stating this hareef subscription is inactivated the number is 01288752614
Desired outcome: Immeadiate refund the 99 pound credit to my sim and immeadiate stop of any adverts or any kind of bloody subscriptions they keep sending via sms cause I am not and will never be interested
Orange
-
repeated failures to top up my SIM but 5 hits to my credit card
I tried repeatedly to top up my prepaid sim and kept receiving a notice that my request had been cancelled and that my credit card would not be charged. However, upon looking at my credit card account today, they have charged me 5 times for a service I never received!

These are the cancellation order numbers:

ORTP629099a0d4010,

ORTP6290a691b8a38,

ORTP6290ae16969a0,

ORTP6290ae8ebed38,

ORTP6290af5c2c9ba,

ORTP6290b03640bd3,

ORTP6290b18f780b4,

ORTP6290c40021c0b

I never received a confirmation of a top-up.
Orange
-
Home 4G
My package still valid 1 more day. I decided to renew it earlier, but after I renew the last package it suddenly reduce the valid's day to 0 day. I know some of you may be thinking this is my fault because I renew it earlier, no you are wrong, last month I also renew it earlier but the package' expired still remain as it was.
After I complained to a counter and contacting CS, the result still remain and I've lost my 25gb.
The system should be change, what the hell is wrong with the system
This review was chosen algorithmically as the most valued customer feedback.
Orange services is very, very bad Their router broken, and I lost my 42 gb internet qouta. But they don't even fill bad and said I have to renew my package even though I can't even use my 42 GB balance internet before because the router is problem. When I call the customer service, they asked me to go to the center nearby after we tried many ways to get...
Read full review of Orange
Orange
-
Service fraud
On the 7th of february 2021, I discovered that my cell phone account is being charged 1.5 l.E. On daily basis starting 18th of january 2021. When I complained to orange company they told me that I have subscribed to an online game called "gameloft"... Which I am sure that I have never did... I am 51 years old and work as university professor and I am not interested in games!
I filed several - pre paid - complaints on feb.8, 2021, feb.11, 2021 and feb.15, 2021 with the numbers 1-1143999176777, 1-1144356332696 and 1-1144708202176, subsequently, denying subscribing to such game and requesting complete refund for whatever amount that has been charged to my account. Each time, the customer service personnel promised to solve the problem and get somebody to call me back... But never did!
I really lost confident in orange company and thinking seriously for choose another company that do not cheat on their clients and steal their money.
Desired outcome: Resolving the problem and regaining confident
Orange
-
Orange adsl
The worst internet provider in Egypt you company deserve 0 in NPS (network promoter score), still experiencing from low speed most of time from 4th December and your respectable company claiming that problem from telecom Egypt and issue supposed to be solved within 15 working days starting from 10th December but till this moment service still fluctuate
landline:0225376302
Mobile : 01006464650
Orange
-
Advertisement sms & bad customer service
This is the fifth time I request that you stop sendig me those advertisement sms! on top of that your online chat service is shit & your employees are idiots who can't even speak english nor do their jobs.

In addition they've cut the chat off twice without any relevant reason

stopp those fucking advertisement ms right nowwww
Orange
-
my line has been cut from the network coverage 4 days ago
Hello Orange,
My name is Abdelghany Farag
i have been recently changed my line from Vodafone To Orange using the same number
after this i have asked to change my line to postpaid line after it was pre-paid line
but when this has been asked to be done, they cut the network from my line and said to me that it is normal to disconnect the line during the transformation process
my number is 00201005791209
how can i complain Orange Egypt as they are very rude in the customer service and also they don't help at all?

regards
dr abdel ghany farag
This review was chosen algorithmically as the most valued customer feedback.
I have many outstanding complaints with Orange Egypt without any solutions till now after 3 days from the first one. Firstly, a branch refused to transfer me to "Eagle package with a bill " as he lied that it's only available at the main branch. Secondly, the system had been down when I arrived at the main branch. Therefore, I tried to solve the problem by...
Read full review of Orange
This review was chosen algorithmically as the most valued customer feedback.
The service and treatment I encountered when I went into the Orange store at Puerta de Sol to ask a question about my service was shocking and disgraceful. This happened first by a male attendant and then with the manager who also happened to be male. Their dismissive and then intimidating treatment towards me, was I am sure, as a result of me a female on...
Read full review of Orange
Orange
-
faulty sim card
1) My name is Magdy Keriakos. I'm travelling in Canada and have 2 SIM cards that the roaming feature was activated on both:
a) serial number 270296368 for the line 01275364468
b) serial number 763873298 for the line 01273914331

2) To keep the 2 lines (SIMs) active while I'm in Canada, I put the SIM cards and text from one to the other.

3) Last time I texted between the 2 SIMs in 2 phones (Samsung and Moto 6) while I'm in Canada was June 4, 2019. It was successful for both SIMs transmitting and receiving from each other.

4) Before 3 months elapsed, on Aug 31, 2019, I tried to do the same as in 3) above.
The SIM in 1)b) above was successful on Moto 6 in sending a text message but SIM 1)a) on Samsung did not receive that text message. The SIM in 1)a) above failed on Samsung to send a text message to SIM 1)b) on Moto 6.

5) I swapped the SIM cards on the phones, the SIM in 1)b) above was successful in Samsung in sending a text message but SIM 1)a) on Moto 6 did not receive that text message. The SIM in 1)a) above failed on Moto 6 to send a text message to SIM 1)b) on Samsung.

So, I concluded that the SIM in 1)a) above is FAULTY and thus need to replace it. However, I will not be back to Cairo until around Feb 2020. At that time I need to reserve my right to replace the SIM card free of charge and with all balance on the faulty one.

Please confirm the above on my account and reply to my email [email protected]

Thank you
Orange
-
wrong amount added to my mobile bill
Actually this is not the first time to see weird amount without justification in my monthly bill, but i hate to accept such treatment and find my self have to pay for service I don't know any thing about it,
I've followed the system and contacted the customer service but the agent couldn't Find solid reference about the amount and tried to skip the answer through giving very general information without justifying the reason behind the charge

So this will be my final try to get back what added to my invoice by mistake because I'm very loyal to orange and to line i using it from 10 years ago,

Appreciate recheck the added amount of 256 LE and remove from my bill as I don't know any thing about it .
Waiting for real feedback.

Thanks &regards

Attached copy of my bill
Orange
-
orange selling process for a sim card
You breach Egypt regulations in selling sim cards
I went to the store to find that there was a mobile nber was sold on my ID last may and I didn't get the full number from the representative and told him to deactivate the number
When I returned to home I called customer service twice, and not to find solution
This is FRAUD, and lack of security from your side this is breach for my privacy and security and I will charge you on that
It is really annoying
Orange
-
orange dsl egypt
To Customer Service
My name is Anastasia Elguindi and I'm First Class client in Orange mobile for more that 10 years.
My mobile number : +201223560292
I got for 3 years Orange DSL.

I travelled for a 1.5 month abroad and before travelling I went to Maadi Orange DHL branch to pay all the bills and to freeze my account from 23.06.2019 - to 06.08.2019. For 2 weeks now I recieve messages that I have to pay the bill, otherwise the service will be cut.
My number for DSL 0225212486
I tried to contact Orange DSL, its didn't work out.
Please check this matter
Waiting for your answer.
Thank you in advance.
Anastasia Elguindi
Orange
-
balance recharge issue (1-635991990206)
Dears,

I recharged my balance on March 21st through Orange website. the transaction was successful (attached) and amount was deducted (attached the bank statement) but I didn't get the balance so far. On the same day I recharged a gain from fawry to renew the bundle. I need to recharge my account with the 100 LE deducted. I am really dissatisfied from the very poor service standard I have encountered. I communicated the customer service over 12 times and the issue still exist. My phone number is 01270000771.
Orange
-
credit deduction during international business trip
Hello dear,
Im sending this to complaint for my prepaid number +201200973304, im outside egypt since 13 april 2019 and im traveling abroad in regular basis due to my job since 12 years back and its the second time im observing this unacceptable action by deducting my balance for "international internet service" and I know very well that I never used internet abroad because simply im working as radio frequency engineer and cell data button is always off since I step to another country and still im receiving those funny sms that you have used the internet (with no specific info) and even your mobile app doesnt show the data traffic trending to show at which thing is used (which is totally not correct as well). Dears simply I have my own local sim card in europe which allow me to use the data, but im just keeping my egyptian sim card on because last time you switched off all the service and and sold out my line without even informing me. Please can you respect your clients more and be more honest of data traffi and usage, I dont have to say that im working with european customers in the telecom field and i've used more than 15 different sim cards all over the world and i've never seen such behavior of disrespecting the users?
Please feedback to my case
My intentional phone: +358465982312
Orange
-
adsl service (home)
Dear Gents,

Kindly I would like to notify you that before a week or so I upgraded my dsl speed from DSL 150 to DSL 250 that gives me up to 15mps 

Yesterday I contacted the hot line and the agent was very helpful and professional and she notified me that I am right that the speed that coming to me is less than 5mps and she made request to speed up my demand to upgrade my speed.

My name is Constantinos Periphimou 

And the phone number(landline) of the service is 

0224184620

My phone number is 01288113387

Kindly speed up the process and update me with your feedback 

Best Regards

P.s
I called again the customer service and the there is appreciation
Orange
-
paid service adding to my line without approval
I complained on services was adding to my line without my approval that deducted my balance from unknown numbers which consider commercial fraud from your company to their client to collect money from their balance without any truth dues as I complained on 28th March 2019 on 35 Egp was deducted from my balance and after complaining they found that there is 2 services deducted the amount without my approval and I confirmed to cancel all the services on my line and amount of 45 Egp was refund on 6th April and confirmed that there is no other services, after that in 11th April I recharge by amount of 7 Egp (net) so my balance should be 40 Egp and on 14th April I recharge again by amount of 7Egp(net) and when I checked my balance I found that I had 7 Egp only instead of 47Egp as I was think
Noting that I didn't use the internet or open my mobile data from this line
I contacted the CS again to check where my balance but I was stun when they confirmed that I was subscribed in games services that deducted my balance for second time without my approval that waht I called it is a theft and i was very upset as I know from my first complaint that only 3 ways to subscribe in this services and I really didn't do that what your customer agency need to convince me by it.
I do my second complain yesterday after shouting with your CS as he wasn't need to do it in the first.
Knowing that it is not a professional way to handle a complaint without time frame as happened to me in my first complaint .
My first complaint no is 1-580545367611 dated 28th March
My second complaint no is 1-624534930215 dated 14th April
My mobile no is 01201797791
My name is Sara Eid Mohamed
Noting that this case was happened with my mother with the same reason of game services noting she is an old women and didn't use or know anything about this games or this services
It is a company attitude to do it with the clients
Thanks and waiting your soon feed back urgent
Orange
-
insulted by customer service
This is magy makram ibrahim, a client at your company in egypt for over 18 years and this I am what you call a first class client.
Yesterday I bought two lines for my kids but the lady at the customer service had no clue what she was doing. When I went home she told me the line will be active in an hour and three hours later only one line worked while the other didn't. I tried calling customer service they had no clue.
So today I decided to take my daughter and go solve the problem from the same orange store I got the lines thinking it was easier. (heliopolis - midan el esmailia branch)
I stayed for one hour with a lady who had no clue what to do, then she asked for assistance from a fellow worker called karim ismail who called the lady who did the contracts by phone and told her that she did a mistake and that she should have grouped the line so they can both work and so on.
After he hung up, he looked to me and said nothing is wrong with the lines, that's how it's supposed to be, both lines can't work the same day so this one worked today and tomorrow the other line will work.
I was in complete shock, why are you lying? I told him you just explained to the lady who did the contracts that she did a mistake, you could have simply apologized and said we will fix it. And before I knew it, he totally flipped, he started swearing at me, and that I had no idea what I am talking about and when I asked to speak to his manager he even flipped more and raised his voice and when I told his manager he shouldn't be in customer service as he doesn't know how to deal with clients, he said I don't see any respectful human being in the first place to deal with!
I was insulted inside your respectful orange shop. I am going to the police station and will file a complaint against him and against the company if no action is taken against this employee. I was traumatized and humiliated in front of my little girl.
Even the manager of the branch couldn't stop him or do anything.
I couldn't stop myself from crying all the time I was there, till I went home.
I can't believe that a simple act like buying a line for my kids would turn out into me being completely humiliated for no reason!
Orange
-
Misinformed re phone/broadband package
Having been told by the sale rep that the total cost would be 51.95 for home phone, broadband and mobile and this included 100 min free calls in Europe. I asked her twice if the total each month would only be 51.95 euro she explicitly state yes.
When my first bill arrived it was 63 euro so I rang them and was told it was because I rang uk and I was informed if I pay 1euro extra a month this would cover the call to uk, so I agreed.
My next bill arrived yesterday and to my horror it was 87 euro. I again rang them and again they said it was uk calls and messages. So why have I paid extra? They do not ever give straight answers and have given force information and when I asked to speak to someone in authority I was told nobody was available, and to cancel the contract would cost me 63 plus euro.
I am digusted with orange and am now tied in until november, I think they are nothing but con artist.
We are here to help
16 years' experience in successful complaint resolution
Each complaint is handled individually by highly qualified experts
Honest and unbiased reviews
Last but not least, all our services are absolutely free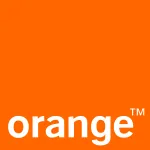 Orange contacts
Most discussed Orange complaints
internet