QVC
-
"customer service" / supervisor "call-back"
Around 9/2021, I became unable to see the "Manage Easy Pay" details of my account online - called multiple times for help. Each time told "we will send an email with link to reset password" - 5 times & no email was ever sent. However, I continued to have all Easy Pay's still coming out of my checking account without fail - not a single problem. Mind you I have spent close to $40k in past 2 years alone. I have always loved QVC & paid full retail price + shipping for the pleasure of Easy Pay. This all changed when I began wondering why I could not see the payments that were scheduled. Continued "Error message" - My Visa expired 11/21 so I informed QVC BEFORE ANY EASY-PAY'S WERE MISSED OR PAST-DUE - that I would update my expiration when I could see my account info - Seems logical to me that I should be able to manage my payments so I can budget accordingly. Their response was to close my account at the beginning of December. THIS HAS TO BE ILLEGAL & I know I'm not the only one - LET'S START A CLASS ACTION LAWSUIT against these practices at QVC. Not to mention their claim of FREE SHIPPING that only applies if you KEEP an item. If you return it, they nail you for SHIPPING BOTH WAYS ! but they do not disclose this while offering FREE SHIPPING on the air - another blatant lie that is ILLEGAL & they are getting away with. ANY ATTORNEY'S WITHIN EAR-SHOT ?
Desired outcome: THE HIGHEST LEVEL OF MANAGEMENT TO CALL ME
This review was chosen algorithmically as the most valued customer feedback.
How do I get QVC and Rakuten to connect with each other so that I can get my rebates? QVC acknowledges the order, acknowledges Rakuten rebate and that's where it stops. No rebate. I've tried calling QVC, doing virtual assistance, and there isn't anyone who knows the answer. Contacting Rakuten, they tell me it's up to QVC to "confirm" the order
Read full review of QVC
QVC
-
Website
I purchased a bread machine as a gift for a friend. The website you have is extremely difficult to navigate through and it was almost impossible to enter a separate shipping and billing address. I eventually found out how to enter a different shipping address and place the order. On my order it showed the correct billing and shipping address (which were different addresses). However, after the order processed the shipping address was the billing address. I noticed this when I got on to QVC.com to check my order. This required me to pickup the box at my P.O. Box post office and then ship it myself from TN to FL. Needless to say there is no way that I will be ordering any product from QVC so please delete my account.

Your business depends a lot on the website, so I would suggest you seriously consider redesigning it to make it easier to use. I am not a computer novice, but rather have a degree in Computer Science and made my living designing systems to make them easy to use.

I attempted to enter this comment on the QVC system, but the comment didn't process. I believe it's because they had a "Pick a topic" dropdown, that didn't present any topics. Their website leaves a lot to be desired.
Desired outcome: Cancel my account
QVC
-
HP Laptop
I purchased an HP laptop in March of 2020. I got an alert that it was delivered, but I never saw it. I called QVC and got a refund. I ordered another laptop and received it about three weeks later. I discovered last Saturday (10/2/21) to my embarassment that the laptop did come. My nephew bought the box inside and placed it in the closet and forgot to tell me. I went into the closet and bought out some other boxes I had packed and discovered the QVC box among them. I only opened the outside box and never even broke the seal on the box holding the laptop. I called QVC and explained the situation. I was horrified to learn that I am expected to pay the FULL AMOUNT for the laptop, although the laptop was never removed from the box and the seal was never broken.
Is this how an HONEST cutomer is treated? I know it;s been a while, but the seal was never broken and the item was never removed from the box. I took pictures of the box with the unopened item inside and will be glad to shar them below.

I am so disappointed that I tried to be honest and not just decide to KEEP an item I did not pay for, but return it to the owner, you, QVC. However; because I was honest (for which you did thank me), I am being penalized by being forced to pay for an item I do not need, nor have the $600.00 + to pay for at this time. I am sending this note along with pictures to all forms of social media to see what other consumers think. I was told to just "go on and keep it and say nothing." However; I wanted to do the right thing only to be penalized for it. Both my twin sisters order form QVC much more often than I do, but say that they too are extremely disappointed and will be shopping elswhere from now on. Boy, so much for being honest!
Desired outcome: I want QVC to send me a return envelope and allow me to send the laptop back without charge.
QVC
-
Deceiving advertising
The SunJoe generator that was on today 10/7 is shown powering all types of appliances including TV's and computers. At no point does anyone mention that non-inverter generators are absolutely not recommended for electronics and can in fact damage them. You need to be truthful in your representation of a product and not ignore facts just to make sales.
QVC
-
Processing orders
I ordered a pair of boots from "as is " menu. After 2 weeks of processing my order I receive an email stating that they may not be able to obtain the boots and may cancel my order. The next day I go to the "as is" page and the boots are still being advertised in my size and color. This is the second time this has happened. What gives? Don't the employees know what they are doing?
Desired outcome: Receive the boots!
QVC
-
Order
I placed a order with qvc multiple different times each time it being some kind of default . I placed the order with my money cause they couldn't waive the premium delivery fee . So I guess cause they feel they oh so added a 20 credit it excuses the order still not getting to me on time inspit that the order was reordered multiple times . I have orders still in paying in I'd actually like to get all my money back from those orders in cancel my account in tell qvc to kids my [censored]
Desired outcome: Refund for every order in paying mode in cancel account
QVC
-
Please see below
I am complaining about paying off my easy pay off with a cashier's check. I had overnight it on 6/29/2021 cost me $26.35 to overnight it. First i called to see if you have received the cashiers check they said no so therefore i tracked it down. And went to the post office. They said no one ever picked up the check at the post office there to sign for it. Post officen said it is sitting at yur post office, because someone there was too lazy to pick up. I am so upset with customer service i will not shop with you again. I will have to to block my visa acct. This has nothing to do with synchrony bank just my visa card ending in 8226. What gets me they could not give me a supervisor number or transfer me to them. Now i have to wait four or fiver hours to hear from them . I was trying to get this taken care of so you would not have to take out of my bank account. This is very poor service on yur part. Please asap have a supervisor call me right away @303.477.4342 thank you rose cabral my acct there is #5055942. Sorry i had to used caps my hands a disabled and cannot use all keys i hope you understand this situation again thank you. Tracking number is ej23470335us address they gave me is qvc cust pymt 1200n wilson drive westchester pa 19380
QVC
-
Egg harbor faroe island premium salmon fillets
Egg Harbor Faroe Island Premium Salmon Filets - I received the salmon and decided to have a fish fry as a birthday dinner, I was very Embarrassed and Disappointed as were my guests. Not only was the fish bland even with the seasoning. not to mention the fish did not have a salmon flavor! WILL NOT ORDER AGAIN NOR WILL ANY OF MY GUESTS1! please refund my payment and do not take out any further payments. what was this fish? Or was it fish?

Diana Ermer Order No. [protected]
QVC
-
TV Programming
I am thoroughly disgusted with the changes made at QVC. Specifically, that you are showing re-runs constantly on all the QVC channels and very little is live anymore. On numerous occasions I have attempted to make a purchase only to find out it's been sold out. I DO NOT want to watch re-runs!

Also, instead of showing live models wearing the clothing, you have resorted to having the show host show what appears on .com. Many times the show host does not have the actual pieces of clothing in all the colors to allow us to select a color, but instead, uses computer pictures. If I wanted to shop on my computer I would shop on my computer instead of watching the shows on TV.

As a result of all this, I watch QVC a whole lot less which means I make a lot fewer purchases. You're going to kill your business if you keep this up. Women want to see live programs with actual models wearing the clothes and samples of the actual clothing - not computer pictures.
Desired outcome: Change your programming!
This review was chosen algorithmically as the most valued customer feedback.
On 5/27/2021 I was watching the qvc, tv show and the host and hostess brought out the philips sonicare toothbrush with sanitizer. They were offering the toothbrush unit for $99.00 and told the audience that the company that manufactures the unit (philips) was offering a $20.00 mail in rebate. I bought the toothbrush unit and put it on my qvc card by...
Read full review of QVC
QVC
-
Complaint about service
On May 6 2021 I ordered the E236131 HP 14" Touch Laptop Intel 64GB eMMC with HP Tech Support & Microsoft 365 in the Rose Gold. Purchase price of $348.98. It was everything I was looking for. I received the message that my order was confirmed and was given the Order Number [protected]. With an estimated delivery date of 05/28/21. I counted the days and on 05/22/21 I was notified my order had shipped. I was thrilled and kept up with the tracking, Tracking Number 1Z315773YW02144708.

At this point it will probably be easier for you to access the tracker to see what went wrong. I went to the Farmington Post Office but without their tracking number beginning with a 9 there was nothing they could/would do to help me. I was trying to contact everyone I could think of to stop the return of my order and correct the misinformation that kept my order from being returned and delivered to me. I went to the UPS outlet and was told they aren't responsible and I would need to contact the Farmington UPS Facility but that would probably be pointless. I then contacted QVC only to have my situation go from bad to worse. I was told they would not resend my order to me and my item is no longer available. I did contact UPS [protected] and he was going to email me the 9 # for the post office but I never received the email and the more time that passes it wouldn't do any good anyway. It is hard for me to get out that is why I rely more and more on online ordering.

Thank you for your time.

Shirley A. Jones
2614 E. 20th St. Apt. J-6
Farmington, NM [protected]
[protected]@q.com
Desired outcome: The desired outcome is that I receive my order.
QVC
-
Product return order #[protected]
Please know that I purchased a clearance item on QVC. When it did not fit I tried to return it and was told "it was a blow out sale without the ability to return." This was never disclosed on TV or on-line when I ordered it. I am stuck with something that doesn't fit. I would NEVER have purchased
anything under these circumstances.
Desired outcome: Allow return/refund of this item.
QVC
-
Easy pay
Recently my bank contacted me saying they suspected fraud in my account and I was confused and decided perhaps they should investigate and so they apparently contacted QVC saying they were investigating. And somehow my account ended up getting in the hands of qvcs collection agency, which has been nothing short of a nightmare. Because qvc has been paid and continues to get paid on schedule, butI nolonger have access to online statements or payment information because their collection agency closed and blocked me from all communication with qvc. And it's driving me nuts. Why can't I have access to my account if my bills are current? I can't ever seem to get ahold of these collection people and they don't return messages either.
Desired outcome: Restore my account
QVC
-
Placed an order that I didn't do . Took the money out of my bank acct.
Took money out of my bank acct. and said it was delivered and call customers service and she said the was no proof of delivery. They said it was to late to get my $82.00 back. SO they stooled the money out of my acct. 75 year old Vet and live alone. All I have is social security . Money is tight with covid 19. 11 billion dollar company and wonder how many other people they've stolen money from and get away with it. GOD has a place for people like that.
Desired outcome: Get my money back
QVC
-
Unprofessional Doctors
I had Appointment on 16th April 2021 which is Already done. On (04/28/2021) i received call from QVC Islamabad to retake the Chest X-ray on (05/27/2021) because of some problem came up and upon asking them they don't have any solid reason to give. It can be a medical problem in chest or it can be technical issue. just because of that i went to hospital to check if there is any medical issue in Chest but reports were clear. i have to spend all the way to go to different city for this X-ray which they haven't done in professional way and with Faulty Reports. i would like to show my X-ray which is done on the same day of receiving the call From Qvc Islamabad (04/28/2021) And X-ray is Clear.

Kindly Take Action on this Unprofessionalism of Doctors sitting in QVC Islamabad And Replace them with Good and Professional Doctors, Our whole Medical Relies on them which they send to MOH (Ministry Of Health Qatar)
Desired outcome: Replace The Doctors.
This review was chosen algorithmically as the most valued customer feedback.
Closed my account because family member defaulted on their qvc...company is going to lose business doing business this way. Do not want a desired outcome...there are far more better places to shop. Their lost.
Read full review of QVC
QVC
-
Unable to write a review
I had bought a conventional oven/air fryer and turned it on once received. The oven gets extremely hot, to the point I was concerned that it will cause damage to my kitchen counter so I returned the item. I see that the most recent review this product has, had the exact same problem and they returned it as well. I am wanting to write a review but your site is not allowing me to for some reason. I thought it might of been the browser I was using so I switched it to another one and still did not work. I tried 3 different browsers and same results. I tried to see if I can submit a question on the product and it allows me to do that. I find it very suspicious that i am unable to write a review on a product that i believe is a bit dangerous and returned it but the site allows me to submit a question. I am just trying to find out why i am being restricted into writing a review.
The email that was used for the purchase is [protected]@yahoo.com
This review was chosen algorithmically as the most valued customer feedback.
On 3312021 I was contacted via email to change my method of payment for order number [protected] an Apple IPAD. I called and spoke to a customer service person and changed the payment to my debit Master Card for 5 easy pays for this order. This occurred 3/31/2021. I was sent email that it had been changed. I checked my bank on 4/1/21 and found that I had...
Read full review of QVC
QVC
-
Mr Cottontail Dessert Plates
4/2/2021
Purchaser: Bettie Weeden, Clearwater FL

ISSUE: My mother, Bettie Weeden, sent my wife Kathryn Weeden the plates identified above. The plates are of terrible quality and not desired.

RESOLUTION:
(1) Please REFUND the purchaser her money. She is a long time QVC customer and must have her money refunded.
(2) Please provide us with a Pre Paid method of returning these items to you.
Desired outcome: Please contact me: [protected]@comcast.net and/or call Gary Weeden at [protected] with how to proceed.
We are here to help
16 years' experience in successful complaint resolution
Each complaint is handled individually by highly qualified experts
Honest and unbiased reviews
Last but not least, all our services are absolutely free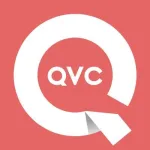 QVC contacts