This review was chosen algorithmically as the most valued customer feedback.
I going into Quizno's & there is 2 ladies behind the corner. Lady #1 takes my order. I ask for an Obay Lobster sandwich with no bacon & extra sauce. She asked if I wanted everything else on the sandwich & I say yes. She puts my sandwich on the toaster & told me Lady #2 will help at the register. I told her I like to watch my sandwich made & she said ok ...
Read full review of Quiznos
Quiznos
-
Quiznos
8700 Peña blvd Denver colorido 80249

Order food asked for a soup was supposedly given to me when I ordered waited 5-10 min got my sub got no soup went to front asked for my soup was told "its right there" I'm like no you never told me it was there many ppl have pases by and prolly touched it. So rude Tour quiNo sub rep marjorie L. Check # 1430 so rude! @[email protected]:08pm
This review was chosen algorithmically as the most valued customer feedback.
I'm a regular customer of your and enjoy your product. Recently there has a been a staff change and the full time employee is what I would consider sub-standard in his service. Hes never present when I arrive and have to call for him to come from outback. When he does come from outback customers are met with someone who usually has a non branded hoodie up...
Read full review of Quiznos
Quiznos
-
Leadership within
I moved away from the Hermiston, OR area 2yrs ago. I now live on the big island of Hawaii. I've not found a Quiznos there. I've always preferred their food selection over the competition's.

So I'm in Hermiston visiting family and decided to take my grandkids to get lunch. The woman working in the area where ordering sandwiches is done was quite rude about barking out a list of choices to my 8 year old grandson. I told her to slow down so he'd understand what his choices are. She continued to bark orders at workers. Another woman working was equally as loud and rude. I felt sorry for the young man operating the register. He was asking a question about how to change something he had put in wrong.

The food was delicious as always. My complaint is the rude loud yelling between staff and over customers is unnecessary and I probably won't order from there if either of the woman are working when I have a Quiznos craving. Treating fellow staff especially trainees in this matter is wrong and unnecessary. I've been a Management figure and trainer most of my adult life and have never felt the need to inspire people in such a manner.
Desired outcome: Discuss other options for your team leadership to use.
This review was chosen algorithmically as the most valued customer feedback.
I just ordered a large order ($60) placed at 5:07 pm. I did not get a call or anything. Waited nearly an hour. Called the store to see what was going on, the girl told me it was on its way. Waited another 20 minutes. Still no food or call. Called again, she told me that the driver just left with my order! We get our order and half of it was missing! There...
Read full review of Quiznos
This review was chosen algorithmically as the most valued customer feedback.
Food is disgusting, they have roaches nasty attitude & the bathrooms was disgusting!!
Read full review of Quiznos
This review was chosen algorithmically as the most valued customer feedback.
So, I visited one of your locations today here in Edmonton I have been to this location before. Quiznos Store #: 02201 Capilano Shopping Centre 5004 98 Ave NW Unit 1147 Edmonton, AB Canada, T6A 0A1 Phone #: (780) 485-2999 Now I am transgender and I go in there and I am tired of being mis-gendered there by the staff and being called SIR! There is no...
Read full review of Quiznos
Quiznos
-
not honoring what's on coupon
I had a reward for 50 points to redeem for a free small sub or salad. It didn't mention anything of extra purchases with it, however, the server/cashier named Anisha M. involuntarily added extra to my order. After showing her that that's not what the coupon says, she still didn't take it off. I was starving after a long day of work and the last thing I wanted to do was argue about what I know my coupon said (I have a screenshot to show anyone who needs proof). I'm pretty sure false advertisement isn't legal so I'm sure I shouldn't have settled for what I did. Hopefully, she learns that what the coupon says is what the customer should get. She is at the store #04272. 5440 Peachtree Industrial BLVD. on Tuesday 6/18 @ 6pm.
Quiznos
-
I got sick
I went to store #02440 in Vancouver Washington on NE 99th street yesterday and got a salad to go. The tomatoes on the salad tasted a little off but I figured that because the were sliced PAPER THIN that they probably wouldn't do me any harm. Well...today I'm having to constantly run to the bathroom. Thanks Quiznos for helping me lose a little weight!

The website where the receipt says to go to give feedback says that the site is expired. Well played Quiznos!
Quiznos
-
customer service
Stood in line at quiznos Sub at the airport and the employee named Laura completely avoided me. I feel because I'm Hispanic and carrying a baby she completely overlooked me and avoided me. When i got to the register I told the other employee Laura didn't even ask me what I wanted to order and took the order for the client behind me which was a male Caucasian.
Quiznos
-
quiznos nashville tn
I was at your location yesterday, 5/16/18. The service was horrible, no one acted like they cared or wanted to be there. Customers had to repeat their orders over and over. The girl making the sandwiches just moped along while the girl who finished them off could barely understand or speak English. I had to ask repeatedly for hot peppers and wound up stopping the girl and explaining slowly, hot peppers. It was bad and those who weren't mad were laughing wholeheartedly. Be assured you will never get another complaint from me, or a dime either
Quiznos
-
staff and food
The staff had very little patience for me to decide what to order. My sister ordered right away but I was still deciding and he kept looking at me and just saying "well?" I had to make a split decision because of this. Then we got our sandwiches and went to the park to eat and my sisters had hardly any lettuce, you could see through the lettuce layer to the bun underneath. Mine was more lettuce than anything else and I could hardly taste the meat. The bread tasted good but that's about all I can say about it. Absolute waste of time with that overpriced excuse that they call a sub. I will be going to subway next time where they actually put a good amount of toppings on my sandwich.
Quiznos
-
nasty and rude employee
Store #12277
Address: 80 F St. NW
Washington DC 20001
Phone number: 2027832136
Day: August 11, 2017
Time 12:32 pm

I am sick and tired of the VERY disgusting, unprofessional and NASTY attitude I am ALWAYS confronted with, from the man who actually makes the Quiznos sandwiches. He NEVER and I mean NEVER asks me "what would you like?" or even greets me. He simply retrieves my sandwich from the oven and just stands there and does NOT even look at me. I have to ask him "I am sorry but are you ready to ask me what toppings I would like?" Again he just stands there and will look at me but won't say a word. This is completely unprofessional. The reason for his lack of professionalism is simply because I ask for extra chipotle mayo before closing my sandwich. There are containers with the sauces (mayo, mustard and etc) where you first order your sandwich and where you stand to get the toppings (lettuce, tomato and etc) except the chipotle mayo. There is only one container for this sauce and it is where you first place your order. He becomes visually disgusted when he merely has to walk 5 steps to retrieve the chipotle mayo. It has become so bad when I ask for toppings he usually DOUSES my sandwich with toppings and especially the chipotle mayo. The sandwich is today was made so disgustingly and I have had enough. I went to sit down and open my sandwich and it was sauce all over the place even seeping through the sandwich paper. Today was the last straw. I had a conversation with the man who rang me up and is ALWAYS pleasant and professional with me and explained that I am sick of that man's attitude most especially because I am spending my money like everyone else is and expect to be treated with professionalism no matter how irritated you are with my order. But he too seem to dismiss my complaints. What made matters worse, the man who made my sandwich looked at me and then at the woman who behind me and said "Hi ma'am what would you like" and then looked back at me with a smirk on his face to blatantly show me his willingness to outwardly show respect and professionalism to others except me because of my particular order. Is this how Quinos are run? Is this the standard of Quiznos or is this just how they run things in a franchise. Either way I am beyond disgusted and will NOT be back for ANYTHING. I do not care if it is a cold beverage. It is not ok to treat customers, PAYING customers this way. My mistake was even paying for that sandwich. But I had already paid for it before the toppings were added because there wasn't a line. I should have simply returned the sandwich. My mother always told me: "You cannot take my money and treat me like trash" unfortunately I did NOT follow truest words. But another thing she has told me to do was contact corporate most especially when this is a reoccurring situation and no one in management has addressed the issue. And that's exactly what I intend to do. I am beyond disgusted.
Quiznos
-
rude staff
First off all they don't speak good English. Can't Communicate with you.
Didn't know how to ring up a salad. Manger came from some where to help rude full of attitude. I ask a simple about the Salad. I ask if the price was different from Salad with me an with out meat. I am a vegan and I don't eat meat. Rolled here eyes and said NO and walked away. I said no what. She said no to what you asked. I paid and left. I will not return. When guest ask where to eat I will recommend McDonald's before Quiznos.
Store #03321
400 C Street SW Washington, DC 20024 Phone 202-656-0300
Quiznos
-
Food
I went to the quiznos in fredericksburg in eagles village and it was awful. The meat tasted bad, the onions were old, there was no guacamole enough for the sandwich, no black pepper, the tomatoes were salty, it was just awful... Nothing was fresh. I am unsatisfied. The worker didnt even try to get fresh items she just stated she didnt have the items.
Quiznos
-
The food
Quiznos at Tampa international airport.I ordered a chix crbra with lettuce, tomatoes and pickles. It didn't come with lettuce or pickles and was loaded with raw onions. The sandwiches are really lacking quality portions so we are leaving on our airplane ride not satisfied. Charge more if you have to and load up the sub. We will not go back to a Quiznos.
The complaint has been investigated and resolved to the customer's satisfaction.
Quiznos
-
Rude Owner
This refers to 4001 Va. Beach Blvd. (Collins Square location) :

My girlfriend and I went to this location for an early lunch one day, when I noticed that they had a new sandwich called the Chicken Milano. I ordered a large size "Milano" and my girlfriend got her usual premium large sub. The following is in reference to my sub, not hers.
(1) He skimped on the sauce, (instead of three lines that their bottle is supposed to dispense, it released two, but he did not take the extra second to make it right) ... no big deal, I thought, it's just a little sauce. I said nothing about it.
(2) Once the sandwich came out of the oven, he asked me if I wanted lettuce, and I said, "yes, the seasonal greens lettuce please" ... so he put the regular iceberg lettuce instead. I was going to say something about this, but i noticed there was no seasonal greens in his veggie section, so, once again, no big deal, I thought, it's just a different kind of lettuce( maybe he should have told me that he didn't have the advertised lettuce, oh well...), besides we're this far along already. (even though there was NO line behind us) ... still, I said nothing about it.
(3) Then he asks if i want tomatoes, and I said, "yes, please"... so he proceeded to grab the two smallest end cuts of tomato and two regular slices. (the tomato bin was full of nothing but good slices after the two nasty green end cuts he put on my sandwich) Now I know this, by itself, is not a big deal, but i started to see a pattern of shortchanging emerging. This time I chose not to ignore it... I asked if he could replace the two small green ends with two regular slices... He did not remove the small ends, but did add two normal size slices. I said "thank you." (even though I asked him to replace them, not simply add two more).
(4) Now, i doubt i would have written all of this, had it not been for the fact that my girlfriend was treating me out on this particular day... so, before we left, when she showed me the receipt and asked me what the 50 cent miscellaneous charge was for... I was CURIOUS... so I asked him what the charge referred to, and he told me it was for the tomatoes! So, I explained that i had asked him to REPLACE the tiny green ends with normal slices, and that i did not simply ask for extra tomatoes, ( I didn't even mention the rush rush attitude that resulted in the skimping of the sauce OR the fact that he doesn't have the advertised lettuce for that sandwich)... and then he switched from his passive aggressive behavior to what has been accurately described in other posts as "short tempered"... (and visibly so). I told him he "could have at least had the courtesy to let us know he was intending on charging us, instead of sneaking it on the bill." I then immediately left the store.
The bill was close to twenty dollars (which was fine with us, we can read prices), and we didn't use coupons. (not that those with coupons should be treated any differently)... yet it felt like he was shortchanging us at every given opportunity, and then, was rude when confronted on just one of the issues. Now, I know times are tough and you do see a lot more owners actively participating, which can be very good ...having said that, THIS OWNER would stay away from the service counter as much as possible if he knew how badly his personality / customer service hurt his business. No more twenty dollar lunches from us, and he gets, yet another bad review. The sandwich was decent, but the service was offensive enough for me not to return and to write all of this. It's a matter of principle, not the 50 cents.
Resolved
The complaint has been investigated and resolved to the customer's satisfaction.
The complaint has been investigated and resolved to the customer's satisfaction.
Quiznos
-
miserable rude mean people rude to customers
the quiznos at the airport location is really terrible. The people that work there are just rude and really mean to customers and treat them like crap. They also mess up their sandwiches and lie to them about the ingredients they put on. If you want a really bad experience deal with the idiots there. I had been there a few times and only had bad experiences there the people there must really hate their lives and jobs to treat others so badly. They need to grow up and get some manners and decency they have none and are really bad people.
Resolved
The complaint has been investigated and resolved to the customer's satisfaction.
The complaint has been investigated and resolved to the customer's satisfaction.
Quiznos
-
Rude staff
The illegal looking lady hired by the chain was quite rude. I was ordered by the lady to move immediately to the my left and to the front side even though there was nobody behind me. I had to pay before my sandwich was even ready. She also did not cut the sides of my sandwich. This is such an untrained staff. Now I know why Quiznos do not run as good as Subways.
Resolved
The complaint has been investigated and resolved to the customer's satisfaction.
Quiznos
-
Quiznos doesn't like credit cards
I went to the Quiznos at Spadina & Richmond in Toronto to order a sandwich. For the 4th time in a row (in the span of a year), they told me they have issues with their credit-card machine thus prefer if I would pay cash or debit card.

We're not dumb. We know you guys don't want to pay the 4% service fee that Visa is charging you. The lie was so flagrant that with a tiny bit if insisting they processed the order which worked perfectly.
We are here to help
16 years' experience in successful complaint resolution
Each complaint is handled individually by highly qualified experts
Honest and unbiased reviews
Last but not least, all our services are absolutely free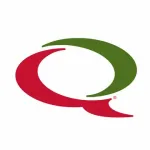 Quiznos contacts