Public Service Electric & Gas [PSEG] complaints
92
This review was chosen algorithmically as the most valued customer feedback.
PSE&G charged us for a failed repair service call on our furnace. The repair job did not fix the problem - a part was improperly installed. A second repair service call needed to be scheduled and we were told we would not be charged for the failed first repair service call.
Read full review of Public Service Electric & Gas [PSEG]
Public Service Electric & Gas [PSEG]
-
worry free service - washing machine
I have had worry free insurance on most of my appliances for decades. My washing machine broke on May 16th. Jay from worry free appliance came to my home a few days later and asked for the model and serial number of the unit. He and my niece could not find the numbers on the unit. He refused to do any work on the unit and was rude to my niece.

On May 20th I called the worry free service and explained that they had worked on this same unit in January of 2019 and could they please come and work on it again. Another appointment was made for Monday. Jay returned and never came into the house. He asked for the model and serial number which I told the scheduler we did not have and was again rude to my niece.

I again called the worried free service and complained about Jay's manors and the fact that he wouldn't even look at the washing machine. The woman I spoke with had her boss call Jay's boss and told me that the conclusion was that they will not work on any equipment that doesn't have a model and serial number. I asked to speak to both managers and was told that the consumer care manager would not talk to me and that I would get a call from the scheduling manager in 24 hours. It is now 36 hours and I have not been contacted. I since hired an independent contractor who looked at my unit and told me it was rusted and needed to be replaced. He also advised on what replacement unit I should purchase. I placed an additional call to the worry protection team yesterday and still have not received a response. I am requesting at minimum an apology for Jay's rudeness to my niece and a refund of the money I have paid to worry free service for my washing machine since January 2019. I can't believe the total service of PSEG has fallen so low. Poor communication from management, collecting money for a service they have no intention of providing, inability of the call center to directly communicate with the service center, and rudeness by technician are unacceptable.
Desired outcome: An apology and return of my fees since January 2019
Public Service Electric & Gas [PSEG]
-
Damaged water heater
PSEG is doing work on my block to replace the gas lines. My address is:

714 5th Street, Carlstadt, NJ 07072

On Friday, March 25th they did the work at my address and somehow the water heater was damaged requiring a repair.

This is now the fifth day after the water heater was damaged and it still has not been repaired. This is despite the fact that there are about a dozen PSEG employees working on my block all week.

My wife and I are at our whits end and out of patients. At this point I want to sue PSEG. I have never seen such incompitence
Desired outcome: Fix the water heater PSEG damaged.....ASAP! Not tomorrow.
Public Service Electric & Gas [PSEG]
-
Billing
Pseg Long Island is being very deceptive on the bills. They list the price per kWh and multiply that out and then lower have another charge per kWh for the cost of the production of the electricity. When you buy a loaf of bread do they tell you pay for the bread and then have to pay separately for each ingredient? The only reason they are doing this is so they can claim a low cost of kWh while we are still paying more than twice their stated price. We have no choice but to pay it but they should at least admit that the price is not .091 per kWh but close to .20 per. And when I called to ask about it all I got was snide responses from their agents.
Desired outcome: Honesty in billing
Public Service Electric & Gas [PSEG]
-
Worry Free Furnace
Furnace stopped working so called PSEG because I have worry free . The service rep came over and told me it was the heat exchanger. I thought that was odd because it was replaced less than two years ago. I asked him to check again and he came back with defective heat exchanger. We were without heat for a week until Cleworth Heating came over. It took him 5 minutes to determine it was a pressure switch. He even went to the carrier parts department in Piscataway NJ to get the part. The switch is a simple fix and is covered under worry free but now I have to pay the bill.

1
Desired outcome: Pay for the switch and labor.
Public Service Electric & Gas [PSEG]
-
High tension wires passing my house
1) I am not a PSE&G Customer. I live at 99 Hickory Tavern Road, Gillette New Jersey. High tension wires pass my house at a distance of about 100 yards. PSE&G recently replaced the towers and restrung the lines. Now I frequently hear a sound like a whip which I undstand is caused by the current passing down the line. The noise is very irritating and I would like for it to be stopped.
2) I went to the PSE&G web page to lodge a complaint. To send a communication to the company they require that I have an account number. Since I am not a customer I do not have a number and I have no means of informing the company about my concern. It appears that the account number requirement is a measure taken by the company to ensure that they do not receive complaints from the public.
Desired outcome: Stop the noise
This review was chosen algorithmically as the most valued customer feedback.
Oct 25, 2021 Worry Free contract for furnace heating for 3 apartments in Ironbound, Newark. Today, I had an appointment (12-4) for service to fix the heat for second floor apartment (new tenant). This is not my home but my 90 year old mother's. I was there from 12:15 until 6:30pm and after 4 calls to customer service still had no technician. It was a total...
Read full review of Public Service Electric & Gas [PSEG]
Public Service Electric & Gas [PSEG]
-
Power line problem
The utility pole, #4990, outside my house is leaning towards the steet away from my house. This has caused my power line to be pulled away from my house. The line is now extremely tight and my snap. I contact PSE&G on 09/29, 10/04, 0/08, and 10/13 concerning this problem. Each time they tell me a work order was taken but no one has come to my house concerning this problem or contacted me. Soon or later this wire will snap and there will be a serious problem.
Desired outcome: Fix the problem
Public Service Electric & Gas [PSEG]
-
Receiving extremely outrageous bill
I received a bill from PSE&G that is realistically impossible to incur in a one month billing cycle. I called customer service and repeatedly ask to speak with a supervisor in regards to this but was told one will contact me within 24hrs and never did. My monthly bill normally is between $150-300 average. I recently received a outrageous bill for $785 which insane and impossible. I'm in the process of contesting this. They scheduled a PSEG investigator to come out and inspect the meter who was very rude and totally unprofessional. My home surveillance cameras have him arriving at 1030am and departing at 1035am which is unacceptable. I will continue on my own part to investigate this matter and will file a police report with my local department.
Desired outcome: Obtain correct charges for services rendered
Public Service Electric & Gas [PSEG]
-
boiler
In January my boiler went out, tech responded and advised me heat exchanger was cracked due to a fire from bottom of unit, tech showed me burned particles, he also advised that their is a device that shut heater down to prevent further damage, he had advised me my worry free program would not help with any of the cost to repair, i will be canceling that, I had a plumbing company respond and confirm what the tech advised, i could not wait for PSE&G to repair because they are closed on weekends to give cost, i did not make a claim with NJ MANUFACTURES because I believed what tech advised, my friend advised me i should be covered, called and requested clarification of the problem in writing and was advised tech had no notes as the reason boiler cracked, this is unaceptable as the insurance company was willing to cover damage if PSEG WOULD CONFIRM !
Desired outcome: The thruth in writing that the boiler had been damaged from fire !!
Public Service Electric & Gas [PSEG]
-
PSE unscheduled maintenance service requiring home entry
On 5/6/2021 at 8:15 AM heard a knock on door. Upon waking, answered door (8th Ave 98198) and informed mandatory unscheduled maintenance was required on gas meter which required turning off gas. Team 1 was here for 1.5 hours, afterwards Team 2 was to be dispatched to unlock gas and relight pilot. It has now been 6 hours since 8:15. PSE stated that midnight was the deadline however they would try to be here by 7 pm. I have had to cancel 2 appointments and feel that PSE could have schedule the maintenance and coordinated the time gap between Team 1 and 2. The only resolution they offered was that if they do not show up by midnight I was an entitled to a $50 credit against bill and could not give me an eta. This is very poor business protocol.
Desired outcome: $50 credit on bill
This review was chosen algorithmically as the most valued customer feedback.
In March of 2021 the Nest thermometer in my rental property suddenly stopped working. I bought a brand new Nest thermometer that did not work because of a lack of power. I had a worry free service contract on the unit and PSEG responded appropriately. The service tech that came out told my tenants that it was an issue with the electrical system and I needed...
Read full review of Public Service Electric & Gas [PSEG]
Public Service Electric & Gas [PSEG]
-
Worry Free Contract
We have a Worry Free Contract (Acct #[protected]) for many years at a rental property. We scheduled an appt because the furnace was not working properly. My husband was told by the technician that all of the parts were covered under the contract. On March 1st, I received a letter stating that the final balance of $516.00 has been transferred from your former account (which is my tenant's account) to my account. I called PSEG customer service several times. On March 5th, I spoke to Ms. Bees and she was sending a message to the Appliance Service Supervisor Dept and that I would receive a call back within 48 hrs. On March 11th, I spoke to Norma who tried to transfer me after taking my call back number disconnected me. No one called back. I called back again and spoke to Jared who explained that since my tenant didn't have a worry free contract that is why we were billed but since we were covered, that the Supervisor would have to make the credit adjustment. He too, agreed that if the work was not covered under the program, we would have to sign and agree to the charges prior to the technician doing the work. Today is March 16th and I still have not received a call, a credit or any communication from PSEG.

If you have any questions or need to reach me, please contact me at [protected] or via email at o.[protected]@mindray.com.

Thank you.
Olivia Delmonico
Desired outcome: Credit of $516.00 on my account.
Public Service Electric & Gas [PSEG]
-
Abnormally high bill price
My Jan-Feb electric bill says that the usage was less than the previous month, but the value is higher. There is a third party charge from from Alpha Gas and Electric LLC, which I did not signed up for. My normal bill is around $15, but this extra fee is $41, which is almost three times what I normally pay. I would love to talk to someone over the phone about this, but all the calls I've made with PSE&G have a terrible signal on their end, making the communication difficult.
Desired outcome: I prefer not to pay for the third part Electric supply (Apha Gas and Electric LLC) and remain paying only to PSE&G, which is what I thought was going to happen all along.
This review was chosen algorithmically as the most valued customer feedback.
I have been a pseg worry free customer since program started, updating and upgrading every we get a new appliance, at a cost of 75.00 a month... And use it very sparingly, probably 3-4 times in last 15 years... Our washer was not operating, it was a gasket problem, wife called on 1/12/21 and had scheduled appt for 1/20/21.. Eight days... Then a rep called...
Read full review of Public Service Electric & Gas [PSEG]
This review was chosen algorithmically as the most valued customer feedback.
The worst experience of my life - DO NOT Buy worry free plan. It is just plain ripoff. No one cares for you - schedule they give is like 20 days after your appliance breaks. #PoorservicePSEG -
Read full review of Public Service Electric & Gas [PSEG]
This review was chosen algorithmically as the most valued customer feedback.
Hello. My name is Anna I leave at 1028 B North stiles street, Linden, NJ, 07036. I've been living at this location since 2018. I had never gotten so high bill for the whole living at this location. In during this pandemic, I was not home everyday. I got so high bill for 4 month that PSEG called "estimates". I paid for all months of this year since January...
Read full review of Public Service Electric & Gas [PSEG]
Public Service Electric & Gas [PSEG]
-
Electric - billing procedure
Store closed on April 1, 2020 through June 30, 2020 due to Covid-19. i received bills estimated from PSEG based on last year when store was fully operational. these estimated bills have continued through August 2020. I have contacted PSEGmonthly and have been told to send in what I think is owed. So, in good faith. I have sent in $300 for April, $400 for May, $500 for June and $600 for July. Most recent bill does not even tell me if actual or estimated or any consumption information. it just indicates amount due based on previous months bills which were all estimated!

The resolution I am seeking ..
PSEG representative to come and read meter to provide me with an ACTUAL reading and provide a bill based on actual consumption so determination can be made if I owe them or vice versa.
Public Service Electric & Gas [PSEG]
-
loss of power
PSEG comes in like big shots making promises, raising prices but they are just as bad as LIPA. First major storm and they already suck at it. 1st time promised power was 9:45am, then 11am now 10pm. The trucks arent even in our area yet. I have a cancer patient and elderly woman in the house. Just like a big company to make promises, take our money and keep money of them.
Public Service Electric & Gas [PSEG]
-
charging me for electric for a year after usage because of tampering before I moved in
I received a letter from pse&g stating I owed 864 for a year worth of electricity that I wasnt billed for. When I called to get an explanation they told me the meters were tampered with prior to my moving into my apartment. I have been here for almost 2 years. The old landlord sold the place and the new landlord made repairs that should've been done a long time ago. The lady was very rude and kept repeating I have a legal responsibility to pay for the back usage. Now my bill is paid every month for what they were billing me. How is it my responsibility to pay for something that I wasnt charged for and they finally make payments. Her response is I will show you what you were charged vs now either way this is unethical and outright wrong. I have been paying for what I was billed they mess up and fail to read a meter correctly or make repairs and that's on me? I have a one year old and struggling to pay my Bill's as is and they probably think because of where I live I dont have resources to fight this than they are sadly mistaken
We are here to help
16 years' experience in successful complaint resolution
Each complaint is handled individually by highly qualified experts
Honest and unbiased reviews
Last but not least, all our services are absolutely free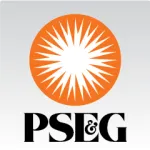 Public Service Electric & Gas [PSEG] contacts