CenterPoint Energy complaints
210
CenterPoint Energy
-
no call, no show
On April 7th I had a seasonal visit scheduled for May 25th at 2-8pm. On may 25th by email at 8:30am I was informed it was rescheduled for June 22. I called them at 10:40am on 5/25 and they said it was weather related. The fact that they couldn't get me in sooner was appalling but what was I to do. They rescheduled for June 22nd. On June 22 no one showed, I called at 3:11pm (the call lasted 12 min 53 seconds) and 5:06pm (call lasting 5 min and 40 seconds) both times they said management would call me back. I am still waiting on that call. Then on July 6 at 9:56am I was told it was rescheduled THAT day,7/6 from 2-8:01pm. He showed up.

On July 7 I had a drier inspection visit scheduled for 8-12p on July 29, on that day at 4:12 pm (I have the email stating that time clearly beyond my appointment time) they informed me by email it was rescheduled and was then told that day by email at 5:08pm it is now for august 1st for 8am-4:02pm.

I am a medical professional, making it home for these large times are hard but I do it and ask others to change their lives to allow me to make those timings. When no one shows up MULTIPLE times and no manager calls me back after being told they would twice... WHAT is going on?
Desired outcome: I would like a phone call with a manager to explain to me why every appointment is being shifted out, why no one calls me back when I ask for a manager, and to discuss my continuing or discontinuing their extra services.
CenterPoint Energy
-
electric service outage 16214 emberwood 77070
my lights went out due to a transformer blowing 24 july at 5 pm i called from 6 until midnight and got no service turned on my son and i began to look for a hotel finally a crew came from greenspoint area said that could not fix it and left at 1 30 am 2 trucks arrived WHO IS RESPONSIBLE FOR THAT ENTIRE SCREW UP THE WORST AND MOST IMCOMPENT SITUATION i hear erick sweeney is manager over MY area
Desired outcome: refund of my july light bill
CenterPoint Energy
-
HSP
I have paid for Home Service Plus for over 20 years. I went online to set up my account to make an appointment to have my dryer looked at as it was not heating up. Website gave error messages that were wrong, but I finally got my account online and set up an appointment (this was on a Monday and the earliest opening they had was on that Friday). I booked the next available appointment, but on the day of the appointment, crickets. I went online to check my account, but there was a message that my home service plus part of my account said "access pending" and I could not find anything about my appointment being booked earlier in the week. Called and found out my appointment was CHANGED to Tuesday of the following week! NO COMMUNICATION to me regarding the change and I will be out of town so I cannot keep that appointment. CANCEL YOUR SERVICE PLUS! It's better to just go with someone with a local company. For as much as I've used my service plus compared to what I've paid in, I'd rather go with someone local and RELIABLE.
This review was chosen algorithmically as the most valued customer feedback.
I wish to file a complaint against one of your employees. On July 14th between the hrs. of 4pm to 7pm a CenterPoint employee arrived to deal with the gas leak where AT&T had cut the underground line in my back yard. He chose to make very inappropriate comments to my wife. His first comment was "hey you ready for me yet" with a look that made her unease. Hi...
Read full review of CenterPoint Energy
CenterPoint Energy
-
Some of the workers used my front yard as a parking lot to do work across the street from my house and now I have ruts in my front yard
Yesterday work was being done by Center Point at a house across the street from my house and the workers used my front yard as a parking lot and used a bobcat on my property and now I have big ruts in my yard and I would like to have this fixed. There was no reason for them to be on my property in the first place.

If these ruts are not eliminated it will present problems when I need to cut the grass.

I don't understand why because my complaint isn't long enough to get it resolved! If nothing is done I may have to seek legal advice as to how to proceed further.
Desired outcome: Want my yard fixed like it was before they rutted it up.
CenterPoint Energy
-
CenterPoint gas
July 5-11, 2022

I have been trying to get my gas line repaired. Dig co dug it up and broke main service line. No gas to meter. Several attempts to re-connect. Customer Service all lies and stories . No-one at Customer Service can schedule anything or knows what is goin on. Example your records states technician came by on 7/6/22 at same time 3 calls recorded that day about service. Why do I need a meterman if no gas. Dig co cut line then buried it and did not say anything (SECRET) How do you run a company when nobody knows what the other side is doing? At least 60 calls to CenterPoint check records. Now new charges and different type re-connection.
Desired outcome: Gas service
CenterPoint Energy
-
Over year and half & still not connected to gas line
Requesting a call from a supervisor. I would like to submit a complaint on how we have been treated as customers. We opened our case on 13 Jan 2021 to have a gas line dropped and connect to natural gas and to date we have NOT been connected to natural gas.

The miscommunication is horrible. Im unsure if it's the customers service representatives with lack of knowledge or just out right lies. I have spoken to 5 different reps receiving different information each time.

Again, I state we started on 13 Jan 2021 and as of today we still do not have a metor. Please have someone call so we can resolve this unsatisfactory matter.

We were told Centerpoint would handle everything. Now after 18 months and several calls that I had to make we are being told that the customer has to contact city hall request and pay for the inspection and permits and then CALL Centerpoint BACK so then your company will bring out the metor.

It has taken over 18 months for someone to tell us this and that is after I requested to speak with someone else other than a representative. Im not sure if this is the correct thing because we have received so many different answers/information.

The miscommunication and time that this taken is unsatisfactory. Respectfully request that we receive a call from someone with the correct knowledge of how this works and answers for us on how and why this happened
Desired outcome: For our natural gas line to be fully operational within 30 days. To receive an apology for this situation and permit fees reimbursed to our family.
CenterPoint Energy
-
Customer Service Care/Acct#[protected]-7
I placed a call on 7/08/2022 at approximately 9:20 a.m. to the Houston location [protected]. The call was answered by a representative named Lorenzo. I tried to explain my need for placing the call (a returned check fee) and that I have never been late or had this issue occur. I explained that I had called last week and was told by the representative that a fee would be waived as a courtesy, but the fee is still appearing on my account, he interrupted me and said, "we don't have late fees". He was rude, abrupt, and short answered. I was never asked for my name, address, account number or any verifiable information. He seemed bothered and irritated to seek any resolve. I asked for his name and decided to make a formal complaint as no one should be treated in this manner. I am a customer of many years and I have never been approached by such unprofessionalism and lack of adequate customer service skills.

I am writing this, so you are cognizant of the issue, and this is not an ongoing issue for customers to come.

Thank you,

Flor Graves
CenterPoint Energy
-
Air conditioner
We had a new AC installed by a company associated with Centerpoint Energy. The workers did not mention that we had to schedule an appointment to test the new AC. We weren't aware of this until we received a letter dated June 8. We scheduled an appointment in mid June for July 1. No one showed up today July 1 to help us with this non working AC. We were notified that our appointment was rescheduled when we called them at 3pm. They rescheduled for a week later July 7. They never notified us of this rescheduled appointment. They also expect people to wait between 10am-6pm for the appointment. They expect people to wait ALLDAY. Zero customer service. Truly an atrocious experience with this company.
Desired outcome: Come today and fix our AC so it works
This review was chosen algorithmically as the most valued customer feedback.
Had Home service plan with Central Point energy about over 3 years, Always take advantage of customer, Never show up on the schedule appointments. Make impossible to wait time frame 8:00AM - 12:00AM waiting time. Example spring maintenance visit, only Able to schedule November and do not even show up. I finally cancel the service because I cannot take it...
Read full review of CenterPoint Energy
CenterPoint Energy
-
Electric service at my home
I called Spark energy on 6-13-22 to have my electric turned off on 6-21-22. I sold and moved! I am not paying for someone else electric! I have called Spark and they say you at centerpoint canceled my order to disconnect... I am getting the run around. Spark says call you.. You say call spark! I dont care who did what but I need that turned off! And I am not paying past 6-21-22! As I speak to centerpoint, they tell me that new owners had order to turn on electric on 6-21 and for some reason, you chose not to turn into theyre name and just leave it in my name and keep charging me! Without even contacting me to let me know!
Desired outcome: Supervisor to call me and get all this fixed!
CenterPoint Energy
-
Gas shutoff with $0 due on a bill
I paid my bill 9 days ago and they sent someone to put a lock on my gas line today even though I had a ZERO DOLLAR BALANCE! Ran outside to ask what he was doing and he sped off in his car. Called customer service and they say they don't see that my gas is marked for shutoff nor is it shut off and I have no balance due. Even though he was JUST HERE 2 minutes ago customer service says they went "above and beyond to get someone here within 8 hours because there was no appointments available to send someone back." Above and beyond? That's YOUR mistake and now I have no way to use my gas appliances all day ASSUMING they'll be here in 8 hours? No way to escalate provided because they said are just customer service and we can't communicate with dispatch or anyone else to complain. Let's hope they actually show up!
Desired outcome: Compensation for my trouble and how I was inconvenienced to stay home all day to make sure they show up to remove the lock and my gas is actually back on when this was 100% their fault.
CenterPoint Energy
-
Destroyed my yard
On Friday 6/17/22 Center point drove a machine in my yard to dig a hole. They wiped out all of my grass . I have been planting grass seeds, new soil and mulch to my yard. Been watering it for weeks everyday and it was growing. Center point took all my hard work away by destroying my yard. There is nothing but dirt now. This is so upsetting to me. They also broke my decorative strand of lights and took them off of my tree and left them on the ground of my porch.
Desired outcome: I want my string of lights replaced and hung back up the way I had them. I want the grass replaced that was ruined in the front yard.
This review was chosen algorithmically as the most valued customer feedback.
I enrolled in HSP to the tune of about $40/month a little under a year and a half ago and have just had to make my first service call. I'm starting to think it's a scam. I have had no hot water for 3 days now and they keep jacking me around with the service call. I called them Monday morning, they were supposed to be here by 8pm. Then the appointment got...
Read full review of CenterPoint Energy
CenterPoint Energy
-
Reconnection
Our service was disconnected. On day one we paid the bill with same day reconnect fee on their automated system. No service was on. On day two we called and the representative said we should have called customer service to talk to someone about reconnection because their automated system don't work; therefore, she put in an order for that day and no one called or showed up. Day three they put in another request for service and this time the system called and I pressed 2 which says I'm home. I called Center Point again and spoke with a representative who stated the technician called and I did not answer which wasn't true. Then I spoke to two supervisors. The first wasn't helpful, but David ID# [protected] stated that the technician did not call but he knocked on door which wasn't true. Three people was home at the time. Now we have been waiting three days plus two more days taking cold showers because of confusion from your system.
Desired outcome: The supervisor proposed waiving the same day amount, someone will come on Monday to reconnect our service, and a complaint has been filed on technician with case #[protected].
This review was chosen algorithmically as the most valued customer feedback.
On May 11th at around 8am our buildings power flicked and went to 1/3rd power. We called CenterPoint to report the outage. When CenterPoint showed up, he said we put the order in wrong. He was not happy and then said,"I hope it's just a fuse". He disconnected everything from the electric pole and then reconnected everything that was disconnected. Power came...
Read full review of CenterPoint Energy
CenterPoint Energy
-
Natural gas
Centerpoint Energy has to be one of the worse customer service monopolies around. I called to get the gas shut off at a rent house I sold. A month later they are still drafting the amount out of auto payments I set up. I called this morning ,third time to contact them about this. Thought it was taken care of this morning, then, out of the blue, the gas man comes to my house, not my sold rent house, while I was at the store and cut my personal house gas off. I never talked about my personal house, but about the rent house. I have talked to several "representatives" all but one were very nice, but still unable to get 5his resolved! Now, here I am on a Friday afternoon of a holiday weekend and a house of company rolling in this evening and NO GAS! I can't express how incompetent I feel everyone at Centerpoint Energy is! Glad they don't furnish our electricity.
Desired outcome: My gas turned back on at my personal home
CenterPoint Energy
-
Incomplete work
Belindajeffery [protected] belcrest st houston tv 77033. About 6 months ago centerpoint dugged a hole around my gas meter and fixed my meter. But never can back and replaced the concrete around my porch. Even if I am not home the gate is not lock. Cell [protected] ih ave contract centerpoint varies times. Order #[protected] / customer # [protected] the claims number just keep hanging up [protected]-
CenterPoint Energy
-
Gas billing and charges
Gas billing and charges

I feel I am being fleeced by your company for extra money from somebody who lives on low income and it is in federal housing low income And has been a customer for over 10 years. In April 2022 I was Disconnected for $43 past due. The next day I immediately went to Capca LHEAP; Low-income Housing Energy Assistance Program. They called Conway Corp or Summit whichever And got me $130 pledge to pay the bill and reconnect. it took over a week for me to get reconnected to get somebody to come out and now I received a bill saying my bill is $182. I am on low income and in HUD housing I cannot afford that you guys are fleecing me the cost to get reconnected was more than I was shut off for. I'm 52 years old and under doctors care. I have HOME HEALTH coming out at the time I should've never been cut off
Desired outcome: I shouldn't have to pay $100 deposit and a $50 installment request which I never asked for
CenterPoint Energy
-
Late fees and extra billing unwilling to assist with resolution
We had Vectran Energy in our area (indiana) and one of these days this year that bill changed to new company named Centerpoint Energy without our notice and our bill started going up and ebill continued to seem to work with Chase but auto payment seem to have problem. When I called Chase I found that they had a limit of 150 and the bill was 200 and over (from 136 prior) and therefore they didnt receive payment. After 3 hours of calling Chase and Centerpoint to see what happened once I received disconnection notice (as a surprise) instead of auto payment and billing, and explaining to 4-5 so called Unfriendly account representitives - noone was willing to waive the late fee due to miscommunication between Chase and Centerpoint. This costed me extra late fees extra fee just to avoid disconnection by paying via credit card. This company is so stupid and have such a terrible customer service (disservice) and monopoly in this area. if I had a choice I would stay away from this company.

My bill of 641 showed up with disconnecton notice. They also enrolled me into this similar company called pivotal home solutions that has done nothing but keeps charging 21 dollars each month. I asked them to take off that charge and discontinue that dis-service too but they said they cant because it is their supplier - customer is responsible to understand how their company works in all aspects to make sure all the bills are understood and paid for. When I explained about the Chase issue they were telling me that centerpoint is not going to try to find out how it works - it is our job to find out how their company is running... What a disservice

Looks like humanity, common sense is all lacking wth this comapny
Desired outcome: Centerpoint to pay me back all of the Pivotal charges to date and refund the late fees due to this mess during their transition
We are here to help
16 years' experience in successful complaint resolution
Each complaint is handled individually by highly qualified experts
Honest and unbiased reviews
Last but not least, all our services are absolutely free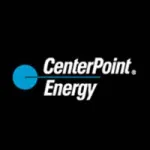 CenterPoint Energy contacts