Consumers Energy complaints
114
Consumers Energy
-
Employee
While traveling west bound on five-mile road in Livonia at 11:45 this morning one of your employees driving a truck with an extra-large flatbed failed to yield at a Michigan turn around and flew right in front of us. His truck looked like it was almost on two wheels because he was going so fast. His license plate number is AF07172.
Desired outcome: Employee should be written up and counseled about the danger he imposed.
Consumers Energy
-
"Last" Billing Statement
I closed on my property in Roseville, MI on 05/25/22 & called Consumer's Energy to transfer service out of my name. On 07/23/22, received a collection notice for the final bill! I never received a paper statement, text, email, or call about a final bill. They just sent my name to a collection agent for $20.37. My credit score decreased due to this. I would have happily paid this if I received some kind of notice. Very unprofessional.
This review was chosen algorithmically as the most valued customer feedback.
The house at 22841 stair drive is an inherited property I am going through the mortgage lender with getting everything turned over into my name. During this process I went to get the utilities switched over as they had remained in my mothers name Annie M. Dickerson who passed in December of 2017. My brother and sister n law were living with her caring for...
Read full review of Consumers Energy
Consumers Energy
-
Non payment
To whom it might concern; as of July 2nd, 2022 I am writing this email as a complaint for harassment , threats I have on my voicemail for non payment and I have contact consumers many times over 2020, 2021 , and now 2022 for the State relief program and because for hardship President / Governor have passed the order that no company should be harrassing or threading customers when they going thru hardship for non payment neither shutting service off and as well as helping them to resolve the problem and enroll then into the State relief that was passed .. now I have had a called from a lady from consumers energy harrassing me and trying to force a recording when I never allowed it and I said that I do not want anyone cutting my consumers gas in my property located in 1510 Leon rd walled Lake Michigan 48390 and nor I give any consent to take anything unless a court order says to pay when there is the State relief that should be for all the people.. Now the lady that had contact me have hanged up and said things never said and she said that she will record my conversation when I never allowed it .. I will go and defend myself to court and I have my property trusted and patented and is my name so if anyone would try to come into my property without my consent or a court order then that person will be violating my rights as well as the constitution rights and as well as the State statues or Codes. I have the right to Gas when president said and is a BETTER BILL ACT and there is the State relief that can be used to pay for it until we all the people come out of all this pandemic inflation and can have normal life again. Again I have rights that would like to see the companies Policies and pandemic, policies and customers rights to be mailed to me as register mailed thru USPO as well as a bill because I never got a bill from consumers energy and all I got a threat voicemail saying that I will have the gas consumer cut and threading me to pay when by law and constitution that's not right to do ..

I will also be sending the attorney general as well as notary in Secretary of State to seal and hear the voicemail and send you guys a letter for abusing my rights and not using a State relief that was given to all the people thru the pandemic and use that to relief customers. I hope that CEO or someone other than the lady threading me on the phone call could call or send me a register mail explaining all is going on and how would this matter be fixed .. thank you sincerely ADRIANA FARANSO ..

P/S; Would like to see a contract signed and also all rights with it that a customer have as well as anything that was signed with my lower case name .. as well as any permission and all.. So please my phone is [protected] or register mail sent by the USPO can be send with all the documents that is giving your corporate threat me over voicemails for no payment and more.. also would like to see all account details and how anytime account was paid make sure that was only paid once and not twice from any other instrument or commodity. Sincerely ADRIANA FARANSO
Desired outcome: Have the Statw relief to pay for it until inflation and pandemic is not a threat in our life anymore
Consumers Energy
-
Being without power for 3 days due to incompetence of consumers energy
Starting june 16 2022 at 3:30 PM curran michigan was hit by a wind storm being one of the first places to lose power. As of today at 11:45am june 18 2022 they have yet to fix the issue. Everywhere else was back online within a day but we have yet to even see any trucks or utility vehicles out in curran Michigan. They have pushed back the reinstatement time 5 times now. With gas being 5.49$ here where we are I am unable to keep a generator running for this amount of time. I am very frustrated that I have watched as everywhere else was put ahead of us and everywhere else is with power again with us being one of the first areas to lose it. I feel that consumers energy is incompatible of providing the services they claim to say they do. I have a pregnant wife at 30 weeks and only enough food to keep her healthy and due to not having power for three days I'm going to have to throw most of it out. I am beyond flustered with this company and there over seas customer service.
Desired outcome: A response and compensation for losing so much food and having to power my house with a gasoline generator for three days.
Consumers Energy
-
Tree trimming and removal
I have a tree on the property that was to be cut done approximately 4.5 years ago and said they would be back to cut it down (never came back and tree is still there). Now in 2022 they came out and marked tress to be cutdown/trimmed. I have two river birch trees on my property. One marked to cut down and the other marked to be trimmed. Ask why it was done that way and told smaller one sway more in the wind and the bigger one does not. These are not hardwood trees nor big branches and both swayed in the wind. The tree company manager told me he had a meeting with Consumers and gave him permission to cut both trees down (marked to be trimmed). He cut down the river birch marked to be trimmed and just trimmed the other tree (elm tree) thats still standing after 4.5 years. Upon contact to Consumers was told by the manager I gave him consent to cut the river birch down (I did not give him consent he got that from the so-called meeting he had with you) Also, was told by Consumers manager the tree service never had a meeting with them discussing my situation regarding the trees. Also, I was told its a misunderstanding on my part. How can you know what was said and talked about not even being on site. Requested a meeting with Consumers and tree service manager to no avail and denied. With myself not giving consent to cut down the river birch (only asking why the two river birch trees were marked that way) and the tree service manager saying he got consent from consumers Possible resolution would have been to relocate the trees wasnt even an option do to the time of year this occurred. I would like restitution for my trees.
Consumers Energy
-
Destruction of cement mobile home pad by service truck
I own property at 496 44th St., Allegan, MI. I was out there yesterday, April 24th, 2022, and it looks as though a large service truck recently drove over the edge of my mobile home pad and cracked a large section off. There is currently no mobile home on the property, but we are in the process of finding and placing one there. There is plumbing for the septic tank that runs under this as well. Please contact me as to what you plan to do about this incident. I do not wish to contact a lawyer, but I will if necessary. Thank you for your prompt attention to this matter.

Laura Neibarger

[protected]@gmail.com
Desired outcome: Want the damage repaired.
This review was chosen algorithmically as the most valued customer feedback.
Someone needs to explain to me how my kilowatt usage can double and triple over last year. Check my account - [protected] for billings for October 2021 through March 2022. Compare them to the previous year. I have had the well people here checking the well pump. I've had the furnace and geothermal folks here checking the systems from top to bottom...
Read full review of Consumers Energy
Consumers Energy
-
Billing/payments
I am a 67 year old women living at 2430 North Oakley Street, Saginaw, MI 48602. Please be advised that I have congenital heart disease and may have to undergo surgery to correct my heart malfunction.

My only source of income is Social Social security and I have attempted to make partial payments on my account. It will not allow me to do this. Your employees have tried to force me into a payment program that would effect my ability able to pay for other necessities such as water, food, taxes and cleaning products. I am willing to pay $200 per month toward my bill but your employees are not happy with this. I do not have any other income! This matter has been very stressful to me. They continue to call me with threatening messages saying my power will be shut of on March 29, 2022. I am a senior, it should be after March 31st.

I await your response.

Jackie Walz; [protected]@yahoo.com
Desired outcome: Payment plan of $200 per month.
This review was chosen algorithmically as the most valued customer feedback.
I live at 2330 Sunnyside Ave Lansing, MI 48910. Consumers was conducting grid work in my neighborhood this past summer and late fall. They removed sections of my sidewalk and part of my driveway. When I was notified about the concrete work being done, I had no time to remove my Cadillac from my driveway. I don't drive my Cadillac very often. A few week...
Read full review of Consumers Energy
Consumers Energy
-
lack of service due to ineffective consumers rep
Confirmation number [protected]
[protected]

Service address: 9941 Rattalee Lake Rd
Clarkston, MI 48329

Payment was made for service installation on 10/20/21 two months after engineering study was complete.

We still have no service installed, even though our liason Garrett James has repeatedly assured us it would be done. Today is the next install date he is lying about.

Not only does he not return phone calls, he is now out until 12/27 and his assistant suggests we wait until the first of the year.

As of Saturday, we are homeless since we are unable get service for our heat.

In order to avoid damage to our new home, we are running portable propane heaters at a high cost.

We need service!

Contact Kirk O'Brien [protected]
Desired outcome: Install service today as promised
Consumers Energy
-
Want my electricity hooked up asap
Still waiting on service since september was told it would take 10 weeks was told by Richard Ralphael this process would take this long he is my contact but not very helpful, we have been waiting to get into our new home for almsot a year the builder cant paint withouth heat due to the weather here adn use furncae with out electicity I dont know why this process has been held up I get the feeling that its not an urgency for Richard and he doesnt care. I started this proces in September received a disign for $1760.00 was originally told it would be no cost he stated we needed an easment but if we went udnerground we didnt so deicided to go underground now we need an easement again the whole process has been stressful and no help from Consumers Energy. We tried to pay $2600.80 over the phone and online the system wouldnt allow so mailed on 11/17/21 still isnt completed now they say they sent an easement was sent in the mail never received now we have to wait for them to resend just an awful unorganized process.
This review was chosen algorithmically as the most valued customer feedback.
The crew that came to upgrade service to homes on my street were very unproffesional and down right tyranical. They ated like the they owned all of the road and the personal property of all the homes on the street. They riuned my 3 year old, perfectly poured, single slab of concrete driveway to service the home accross the street. They were not even working...
Read full review of Consumers Energy
Consumers Energy
-
Service Repair
Thought I had struck Gold! Unfortunately, repairman that was sent to my home on August 30, 2021. The representative that consumers energy sent identified that the issue was a lid switch, ordered a part and instructed that I call once the part is delivered so that it could be repaired. Well, I did my part and called on October 1st, 2021 and was informed by call center representative that the soonest someone could return was Monday, October 4th between hours of 9am-noon. But wait, she was unable to lock in an appointment after bein placed on hold for 20 minutes. The representative returned back to phone only to say that she was unable to reschedule a return appointment and that someone from scheduling would have to call me back. To my surprise again that representative did call me back and advised during our conversation that the 9am-noon appointment was no longer available and that the soonest I could have someone at my home would be October 4th between noon-5pm. Now I am upset I contacted consumers energy to confirm my appointment only to be advised that I have no appointment in their system. But that they are able to schedule me for an appointment for Tuesday, October 5th between the hours of 9am-1pm. How much do you bet that when I call tomorrow to confirm my appointment they will find me, however, the part that I have been holding onto will not fix my washer issues.
Desired outcome: Credit for poor customer service, as a customer I should not be expected to call consumers energy and verify appointments for a service that I am paying an arm and a leg for
Consumers Energy
-
Appliance service plan
I have been enrolled in the consumers energy appliance service plan for more than three years I recently received a past due notice on the plan which I paid the same day as I received it however about a week later I needed to use the plan and they informed me that I was canceled because it was late the girl that excepted payment told me it wasn't a problem that I was still in rolled that I had paid the bill before the grace period and ended so I called to renew my planSincerely Paula J Farris
Desired outcome: Reinstated
The complaint has been investigated and resolved to the customer's satisfaction.
This review was chosen algorithmically as the most valued customer feedback.
Approximately a month ago, my neighbor says he lost power in his apartment. The neighbor called the landlord, and after a few days the landlord came to check the problem. It seems the landlord did something with/to the utility meters and the power was restored. Was my landlord correct in his action with the meters? Should we be hearing buzzing? Although I...
Read full review of Consumers Energy
Consumers Energy
-
CNG Service
I registered to fuel my vehicle at Farmington road in Livonia
I used my card issued by you, watched the video, received my training ID and could not use the fuel. It said invalid id.
I have tried this twice unsuccessfully. I tried customer service twice
Hours of my time wasted.
1st call/ no answers
2nd call /agent hung up on me.
Where the hell is customer service?
Consumers Energy
-
Power
We lost power in Tecumseh Mi on 8/11/2021 at 410pm., due to a storm. The first restoration time was 8/14/2021 at 8am, I understood due to the storm. This morning I clicked on the map and it stated a crew had been assigned to the area even though I have not seen a crew in the area. Now the power is not due back on to 8/15/2021 until 1159pm. It has been over 85 degrees each day, food is spoiling and temp inside are unbearable. Others lost power after I have and theirs is already back on. This is not acceptable. Do you even care about your customers.
Desired outcome: no bill for Aug reimburse for lost food
This review was chosen algorithmically as the most valued customer feedback.
I live in Michigan, specifically the Wacousta Michigan area. Every time there is a major outage the CE crews work from the Wacousta area (intersection of Wacousta and Herbison roads). They get power restored there and then report "power restored" from Wacousta east to Francis road when in fact it never is restored. I have The crew resets or replaces that fuse and hase restored electricty each and every time.
Read full review of Consumers Energy
Consumers Energy
-
Service
I reported the exact spot my power is out it would take 1 guy an a pole to get the power back on for my area even supplied a photo of the broke connection an nobody cared to even come look at it an now have to wait 2 more days for power. It's at the corner of vanvleck and Chipman in ionia County I supplied photos of the connection an a map with pin as to where it is
Desired outcome: Send someone out today to connect it
We are here to help
16 years' experience in successful complaint resolution
Each complaint is handled individually by highly qualified experts
Honest and unbiased reviews
Last but not least, all our services are absolutely free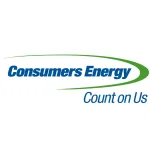 Consumers Energy contacts