PSI Services complaints
242
PSI Services
-
Exam service
PSI are unprofessional, unorganized, no communication. They discrimination against people with a disability. I cannot believe the NCBEEC uses them for all their exams. They cancel my exam on April 1st without any notifications from PSI or NCBEEC after all that driving and preparing. Now, 5 month later can not get up with anyone or a respond to reschedule. All contractors license who uses them need to find another company or create one of their own.
PSI Services
-
Disorganized, poorly managed testing center in new brunswick
I arrived for a scheduled FAA exam at 1:30. I was told this would be a difficult test to administer (according to the lady at the desk). She then was unable to scan my ID to release the test for me, due to technical difficulties. She mentioned this was an issue for a while "since COVID", but it was apparent there was no attempt to resolve this issue since this issue first appeared, which resulted in me showing up to a facility which was unable to actually administer the test I signed up for. She proceeded to speak with technical support for 90 minutes while I sat and waited. She then finally dismissed me having not given me the test and very little instruction on how to proceed to reschedule this exam. Including the 30 min each way drive to the center, I wasted 3+ hours for this completely preventable problem.
PSI Services
-
State of ct real estate results
I took the exam for the state of CT back in March. At that time psi's printer was not working and I was told I would receive my results, which I passed, in the mail. I never received them. I passed the general portion last week, at which time the person working there asked me if I had my results from the CT portion and I told her no. She then gave me a phone number for candidate care of [protected]. I have called and left messages at this number but I'm not getting any response. If you could please help me in any way. My email is [protected]@yahoo.com or telephone number is [protected].
PSI Services
-
AMP testing center
I am trying to schedule my test and it's been weeks. I have made numerous calls and I get hung up on after 15 minutes of hold time. Also my emails are not responded to. I have hit a brick wall and I would really like to schedule my testing date but I cannot. Please have someone call or email me back asap in this regard. [protected] email [protected]@gmail.com
Dawn
PSI Services
-
Poor customer service
Hello,
I have previously emailed you all over 2 weeks ago and never received a response. I have also been calling constantly since 10am cst (7/29/2020) and it is now 3:11pm cst andI have yet had the opportunity to speak with someone. I even took it upon myself to drive to the testing center to see if they can assist me with scheduling my exam but they were no help. I am trying to schedule my RE exam for 8/3/2020 but there isn't any availability for that date for any locations nearest me. The earliest date available is 8/25/2020 and I can not take my exam at that time because I would have started my new job and I cant take off within the first 90 days. There are also no weekend availability as well. Please respond to your emails
This review was chosen algorithmically as the most valued customer feedback.
I registered to write my lituk test far earlier this year. Due to covid-19 this was delayed. I was able to re book for 23 july 2020 and off I went to write. On arrival I produced my valid and up to date south african passport, only to be informed that I did not have a valid travel document which was the option I had chosen to register with. I was informed...
Read full review of PSI Services
PSI Services
-
Testing.. Respiratory
PSI said they have investigated my complaint and the proctor did nothing wrong. I was held hostage for an hour, while the proctor paused the exam. He came back on and apologized. I couldn't move, talk do anything. An hour was taken off my test and told they did nothing wrong. This is rediculous. They cancel it if you leave the camera. Unprofessional!
Can I please get a response? Monday I will be writing the credentialing board. I don't understand how I can disconnect for an hour and go right back to taking the test. I could have gone and studied for the question. I have to ask permission to use the bathroom. I'm not giving up on this.. this truly shows lack of integrity, care and disregard for your customers. Due to the importance of respiratory therapists during the Coronavirus pandemic, I would think that I would be put to a higher standard and not disrespected and lied to. Your proctor paused the test.

I have the paper where I wrote if I can go grab the phone to call, are you there, etc, not trying to get up and fail the exam. It was hard if I even needed a bathroom break. My first proctor said I had to wait 4 hours.

If I did disconnect, it would not continue to say proctor paused exam, my internet would not be displayed as running, the proctor would not apologize for pausing the test and most of all the proctor would not let me complete the exam. If that's the case, I can disconnect anytime I need to look something up.

This is an injustice for every student taking a test under that proctor and possibly your company. I have never had a problem like this through medic school, HS, etc.

I keep hearing you say you are going to investigate and elevate this situation, but you are not doing nothing. I am going to do it in the right way and not be a victim of your proctors. I sat for an hour looking at the screen, not moving or saying a word.. that is extremely traumatic for as someone who already has test anxiety. I will 'escalate' the situation myself. Thank you.
This review was chosen algorithmically as the most valued customer feedback.
The red headed women at the testing site was extremely rude and unprofessional. The reviews for this site have endless complaints about rude staff - especially the red headed woman. I was told I was not allowed to bring in medication. I am disabled and need to keep medicine on my person. I called PSI corporate before my testing and was told this would not...
Read full review of PSI Services
PSI Services
-
Scheduling
I'm trying to take the real estate broker's exam in Colorado. I was initially scheduled to take it in the middle of March but it was canceled due to covid 19. I rescheduled it for the first week of April. And they had to cancel that one so I rescheduled it for April 16 and they canceled that one so then I finally got a email saying that they would contact me to reschedule. I was never contacted. I had to call them and finally got another date for 20 May. Last night, on the 19th at 5 PM, I got an email saying they had canceled my test for today. When I called customer service what they said was that they are
canceling some people and letting others come in to take the test to practice social distancing. When I ask how they decided who was going to get
PSI Services
-
Unprofessional testor instructor
I tested on 02/20/20 at southfield michigan center. I caught the blonde white lady talking about me and pointing at me to other instructor..wen i turned off my blow dryer. This was in front of 7 other testees. Was completely unprofessional. She also failed me before i even got to elavator. This was retest. I had failed the first one after sitting out 3 practice tests. This time i had all my supplies and did each practice test. I believe she failed me on a biased opinion due to her unprofessional relations with me during test. The cameras should be viewed it was a 9am test.
PSI Services
-
Testing
I took the California General electrician exam in December in Ventura California i marked down every answer. I know i got right. Which was 85. They say i got a 58. I've heard alot of people tell me that California tests are geared for maximum failure rate to generate money. I already called a lawyer to resolve this issue. I want an investigation and my score changed to a passing grade. [protected]@yahoo.com fix it or i will proceed with a class action lawsuit
PSI Services
-
Inaccurate website and unprofessional customer representatives
Their website won't allow me to pick just one portion of the test and when I call the representative I was told it was fine and on my test date the test center told me I was signed up for both portions of my test and I had to take both. When I called before my test they make it sound like it was my fault and it was too late so they can't do any thing about it. I pretty sure they don't care about the candidates and they just want our money. I wish I have different option to take my test but too bad it had to be PSI.
PSI Services
-
psi testing center for a master electrician texas
I have taken the PSI exam for master electrician 10 times I'm very upset only missing it by one or two points each time I had to multiple tutor seminars studied studied studied study and the computer glitches and ask the questions that does not even pertain to master electrician very very upset want my money back want to see my test where I failed want a paper exam very unhappy with PSI testing system
PSI Services
-
Residential builder
Something is definitely up with the
Residential builders exams, the residential builder exam has 120 questions when I sat down, but they only score you on 110. I literally looked up 80% of my questions to find the answers and I still missed 60 out of 120 or as they print it I missed 50 out of 120. This is my 3rd time taking the test, I missed more this time than on my second try. Something isn't right. I'm positive I got atleast 80 answers correct. Because I found the answers in my books. what can I do?
PSI Services
-
Washington state limited energy/low voltage exam
PSI testing is set up for you to fail and keep failing, they put in lots of questions that are not related to the field you are testing in. I am trying to get a low voltage license, I have 40, 000+ in this field and so many questions are not related to it, in fact, not related to Electrical at all. An example is they asked me who approves medical devices prior to use. Now how is that associated with low voltage (cameras, alarms, speakers, tv, internet) Every time I take one of these test, you get different non related questions, or questions that belong to Commercial Electricians, not Low Voltage. They do not allow you to review wrong answers in order for you to learn from your mistake, you are left guessing what you did wrong. If they were to eliminate the non related questions, I could pass this easy. The state only allows PSI for testing, and it seems to be a scam.
PSI Services
-
psi cosmetology teacher nj
I have completed my 600 credits here in NJ, I have a 90 grade average all through the program, I am licensed hairstylist for 28 years owned 2 of my own Salons. I am extremely motivated outgoing and also a mentor/ Founder, in 20 beauty schools to show the Airmakeup application to beauty students.
I have taken this test in Linwood NJ for Licensed Cosmetology teacher now the 6th time. From time to time I have had the Procter humiliate me in front of people which I reported to the Vegas Nevada office. I have a suspicion that the computer terminals are rigged. Malicious intend to fail
people to keep retaking the test to just make money. We do not even get results back of what questions are wrong, however it is true to fact that the material on the computer terminal at psi has 75 percent of the questions that are not material we have from the state to study for the exam. I have gathered all evidence and kept all my tests. The most ridiculous question is what pet should be allowed in the school/ salon.
I am requesting a subpoena with my attorney for my tests documents, that is my work and should not be kept private to my life. It has cost me over 300.00 extra to pay for 6 tests. I know everything in the theory book inside and out answers.
PSI Services
-
Customer service
I recently took a real estate test at the Macon, Ga Amp testing facility. I have NEVER seen the kind of unprofessional, rude and disrespectful service that they present at this testing center. I will not recommend this site to anyone and I will Never use them again. I'm a 42 year old male with a BS degree in business. I am not a 6 year old which is how they treat people.
PSI Services
-
psi
I have taken this test 5x🤦‍♀️ The LHA. This last time i fail by 8 questions and i know i was well over prepared and it makes no sense we can see the question we miss and truly and honest i don't think they have a clue just taking peoples money. Some of the question was crazy and worded so different to wheee they want you to fail to collect ya money again. I'm done with it & looking for another job no hassle with license from psi. Order test materials 3x and all 3 had the same question only thing different they threw in on the next two i bought 2 or 3 different question. I called they were very rude. Scammmmmm
PSI Services
-
aws solutions architect exam
I tried to take an AWS Solutions Architect Exam with PSI on Mon in Portsmouth. The PSI Test Centre was unable to deliver the exam. I was told I would be contacted shortly by a member of the PSI team to reschedule. Three days later, I have heard nothing after having spent £150 to take the exam. Customer service from PSI has thus far been lacking. A holding communication would have useful. Would not recommend PSI as an exam centre for AWS.😞
PSI Services
-
double charged
I can't imagine that the large corporation PSI has such unprofessional actions.
PSI did wrong - double charged on the clients but never do the refund for them.

Detail:
- PSI double charged to me. Quy Duong, Confirmation number Q36580634
- By contact PSI staff, I had sent a bank statement via Fax and also sent via email and got confirmation PSI received it and will do a refund.
But now is ABOUT 2 MONTHS and we still not get my money back. We tried to contact again as many time and got the same answer but nothing happens

PSI WANT TO ROB MONEY FROM THE CLIENT, right?
We are here to help
16 years' experience in successful complaint resolution
Each complaint is handled individually by highly qualified experts
Honest and unbiased reviews
Last but not least, all our services are absolutely free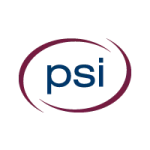 PSI Services contacts
PSI Services representative

PSI Services