Orbitz
-
I am hoping that unsuspecting consumers read this before they deal with orbitz and their phony 'price assurance scam'
I am hoping that unsuspecting consumers read this before they deal with Orbitz and their phony 'Price Assurance SCAM'! I bought my flight at $471 through Orbitz and saw the price dropped to $451 only a week or so later. I called Orbitz and asked if I would get the $20 difference and was told that the rebate goes out after the flight concludes. Of course, no rebate after the flight and my inquiry was met with "Sir, you received the lowest fare!" When I advised them I documented the $451 price which sold they claimed that ticket was probably returned to the airlines (Delta) or sold to another agent.

Baloney. Orbitz, like all agents, buys these tickets in bundles and are stuck with them if they don't sell. However, Orbitz will not disclose any info on ticket sales..so the consumer has NO PROOF to use against them. I can only recommend that scammed Orbitz victims file a complaint with their state AG and BBB to get it on file. It won't get your refund back but at least have a record on file. OF course, NEVER use ORBITZ again.
Orbitz
-
orbitz is useless for flight bookings
I tried over 3 days to book a trip, using Orbitz, from Shanghai to Auckland, NZ and onwards to Melbourne, Aus before returning to Shanghai. Multiple times they would show a price but when I tried to book – "this price is no longer available". When I finally got a firm price they would say the booking was accepted but would be "confirmed within 24 hours" whilst also immediately charging my credit card. Each time I would get an email saying they regretted the airline could not confirm the ticket "but this is a rare event". This happened across multiple dates and airlines!

I purchase a round trip ticket from Thursday November 24, 2011 to Tuesday November 29, 2011. My flight for Tuesday November 29, 2011 was on American Airline Flight 613, departs from NYC JFK at 5:45pm at Gate 35 and arrive at Miami International at 9:10pm Gate D3. My record locator for this trip was confirmed. Unfortunately when I got to the airport they could not find my return trip. I was transfer from one counter to the other and no one could help me, they said they could not find me in the system, so press for time to get home I had to purchase another ticket for $278, and that flight that I was put on was the same airline and the same time of my previous ticket.

I received my Orbitz Flight Status Notification on Tuesday November 29, 2011 at 2:46pm confirming my flight. I would like to get reimburse for my second ticket. Thank you in advance for your prompt attention to this matter. Switched to travelocity – confirmed the e.ticket by email within 5 minutes AND it was USD400 cheaper! If Orbitz is doing this to tens of thousands of customers each day are they using the credit card balances to bolster their finances? DON'T USE ORBITZ!
Orbitz
-
terrible online booking system
I want to share with you my experience in Vegas, NV. as I just woke up this morning in my mini-van writing my complaint of Orbitz.

My both in-laws (50+) and my wife had just spent our night in our Mini-Van and thanks for Orbitz set us up this wonderful weekend. We booked thru Orbitz online system on last Friday night for a single-night with Emerald Suites hotel. But, when we got here at Emerald Suites lobby, Voila.. no reservation was found. We called Orbitz and we even presented our electronic confirmation to Orbitz customer service. They simply said there was error somewhere. The best they can do was to give us refund plus $ 100.00 credit for next booking. NEXT BOOKING after this experience? My wife told the agent, Claudia, Orbitz can keep this $ 100.00 big dollars. All they have to do is to spend a night in a mini-van as my family did.

Unfortunately, Vegas was fully booked in every hotel and motel yesterday because of some sport event. We even tried to find affordable hotel as far as Hendersion and Boulder City but we have no luck. Orbitz said there was one room in Venetian hotel at rate of $ 400.00 per night. Orbitz is generous enough to pay $ 100.00 and we cover the rest ( $ 300.00). Seriously, this is out of my budget. This was the first time my family had to sleep in my mini-Van on a Vegas vacation.

I am not afraid to go for more detail with anyone because I am very very upset as I am writing in my mini-Van. DO NOT TRUST ORBITZ ONLINE SYSTEM EVEN YOU RECEIVED SOLID CONFIRMATION.
The complaint has been investigated and resolved to the customer's satisfaction.
Orbitz
-
orbitz keeping money after reservation cancelled
Let me start of by saying that when I first went to cancel my package, I was surprised at how easy it was to cancel the airlines. I did not think it would be this hard to cancel the hotel portion of the package. I was told to call back on Monday morning (I booked and canceled my flight on Saturday night) - First thing Monday, I called and was helped by a rude old lady. She put me on hold to contact the Sheraton (and literally was gone for 2 minutes) not long enough to call the hotel. She then came back on the line and said "sorry there is nothing I can do to help you" - I asked for a supervisor and shockingly, my call was disconnected. After spending 2 hours on the phone with customer service supervisor, Darwin, he said he had to submit a letter to the hotel manager of reservations to get the request approved? That did not make any sense and he told me that when a reservation is made, Orbitz gives the hotel a corporate card? Seriously? He told me he would get back to me in one hour and let me know of her decision. I decided to call the Sheraton myself to see if there was really a "Sharon" and if Darwin did indeed call. As I suspected, he had not called and no letter was ever submitted. I was told by the Sheraton team, they would always work with their guests or 3rd party contacts to help when there was a death in the family. As it is now, I am out $1000 for two hotels rooms that I will not use. I will never use Orbitz again and will spread the word that they are crooks.
Resolved
The complaint has been investigated and resolved to the customer's satisfaction.
Orbitz
-
fraud
To whom it may concern:
I am writing to formalize my complaint and express my extreme disappointment with TD Bank and charge Orbitz with fraud.
On Wednesday, December 7, 2011 I attempted to purchase a travel package from Orbitz to Cancun, Mexico. When I pressed the submit button to purchase the package on the Orbitz website a pop up appeared on the screen stating "your transaction is unable to be completed at this time" and I was directed back to Orbitz homepage.
After several attempts to purchase the travel package we were advised that TD Bank was "kicking back the charges." I then called TD Bank and asked them to allow the charges to go through as I was trying to purchase a travel package. TD Bank informed me that they could not process the transaction due to the fact that the amount was in excess of the daily debit card limit enforced by the bank. TD Bank then informed me that I could have the debit card limit increased if I submitted a request on the TD Bank website. I submitted the request to TD Bank immediately on 12/07/11 at 8:32PM. TD Bank's auto-response advised that we should expect a response within 24 hours.
On Thursday, December 8, 2011 I received a response from TD Bank at 2:28PM advising that to increase the daily limits on my debit card I would need to visit a TD Bank store or fax a written and signed request. As I did not take the additional steps to increase my daily debit card limit there was no increase to my daily debit card limit and therefore no charges were processed for the travel package.
That same day Thursday, December 8, 2011 I withdrew funds from my savings account at TD Bank as I did not want to deal with the inconvenience of sitting at the bank and waiting for my daily debit limit to be increased. I deposited the funds into WellsFargo Bank and attempted to purchase the same travel package immediately as there were a limited number of seats left on the flights. To my dismay the flights were no longer available and I had to purchase my travel package through Expedia. I might add that the Expedia package requires us to layover, where the Orbitz package offered direct flights.
On Saturday, January 7, 2012 I reviewed my TD Bank statement. I was surprised to see that on Friday, December 9, 2011, two days after the attempts to purchase the travel package, there were four separate charges from Orbitz to my checking account. I was charged one charge of $1, 434.16 for the hotel and three charges of $1, 009.63 for the airline tickets. These charges are indeed fraudulent, as I did not attempt to purchase anything from Orbitz on December 9, 2011. Orbitz was made aware that TD Bank had a daily debit card limit and they deceitfully bypassed the bank's policy by breaking the charges up into four separate transactions.
I have received a letter in the mail from TD Bank's Debit Card Operation Investigation dated January 12, 2012 stating that they have opened an investigation on these fraudulent charges. This in unacceptable, as I submitted my complaint against Orbitz and the fraudulent charges to TD Bank on January 7, 2012, within the 30 day requirement to report fraudulent charges. As I adhered to the law, and am the customer of TD Bank, and Orbitz has clearly broken the law by processing these fraudulent charges the transitions should be reversed and all funds should be returned to me totaling $4, 463.05.
As I am not a wealthy woman and do not have excess cash lying around, I need these funds for my trip to Cancun, Mexico. I will be departing for Cancun, Mexico on Sunday, February 19, 2012 to attend my daughter's wedding and expect this matter to be settled prior to my departure. I am elevating this complaint to see that the right thing is done and I am returned my funds of $4, 463.05. If this is not resolved in a timely fashion, prior to February 19, 2012, I will obtain council and be forced to take legal action.

Sincerely,
Mary C. Hourican

This complaint has been submitted to:
Better Business Bureau
Complaints Board
Consumer Affaires
Consumer Complaint Agency
Department of Consumer Affairs
Department of Financial Services
Federal Reserve Consumer Help
Orbitz
TD Bank
Orbitz
-
wrong date on my flight
I spent a whole morning looking for the best deal on a flight to Peru. I must have searched this trip 40 times. I was very clear about my travel dates. Orbitz showed me a reservation that was on the wrong date. I don't know why it would do that. I booked not realizing it was the exact same flights I had been looking at, but on a different day. It will cost me $280 to change the flight.
Orbitz
-
flight cancellation
We booked a flight through Orbitz travel agents from Johannesburg to Baltimore & back the same way. The sector Johannesburg - Baltimore was okay & I travelled with no problems. I needed to change my return route. I logged in to the Orbitz website to make the necessary changes. I followed the instructions as per the site . The site prompted me to click on the change/cancel button. It also stated that before a flight can be changed/cancelled, I will be shown the extra fees/charges that I will have to incur. Cancellation/Change will be done only after I have reviewed my options. I went ahead clicked the button & waited to see what my options were. Instead of the options appearing, I was shocked to see that orbitz had just cancelled my flight. I immediately called orbitz & I was put on hold for 2 and a half hours before I could speak to anyone. For the last 12 hours I have been trying to explain my situation. When I spoke to their representative, I clearly stated to them that I had no intentions of cancelling my flight but change it. A representative told me changing is the same as cancelling which meant that immediately when I clicked on the change/cancell button, my flight was cancelled. In my opinion, change and cancel are two different things. Orbitz are blaming me for the issue & for me to be able to travel now they quoted an additional $1500. I explained to them since it was their fault I find it in bad taste that they expect me to add more money. Kindly help me.
Orbitz
-
overcharging credit card
Orbitz did good in booking our anniversary to Columbus, Ohio. Had a problem with Access America, so Orbitz did a goodwill jester and gave us a voucher of $30 off for our next booking. So I needed to book a room. I gave my credit card# with all information needed. I was informed they were having a problem with their system and she would e-mail and call me back. Never got the call back or e-mail. I got supicious and called my credit card company and find that they had charged my credit card 5 times for a one night stay. Called back and was informed there was no reservation. I informed them to cancel my reservation and remove the 5 charges off my credit card immediately. I told her, you are not to charge an account unless you have a reservation and not 5 times. I am disappointed and felt the gesture of goodwill voucher was a fraud. Will not be using orbitz after second let down. We will see if they correct this problem properly. Do I have legal action if not?
The complaint has been investigated and resolved to the customer's satisfaction.
Orbitz
-
stealing money
NEVER USE ORBITZ! They are stealing people's money.

In November 2010 I booked an expensive ticket to India and had to cancel. Before canceling I asked if I could use my ticket at some other time . They said I had one year to use it and would only have to pay a price difference. I called multiple times - and every time I was given the same information. 7 months later, I called to rebook. I was - again - told I had until november 11' to rebook. The moment I was transferred to the international department to book, I was informed that I only had 6 month to use my open ticket and had passed my deadline. After hours and hours on the phone, they said they would send a refund request to the airline for half of the ticket. On August 9th I received an email saying the refund request was processed at Orbitz and sent to the airline. 3 month later - still no money in my bank account - I call them only to hear that an "email" requesting a refund was sent to the airline on October 20th. They claim they sent me an email on the same day (which I never got). I asked to speak to the supervisor, and she was very rude, and did not apologize. I never received an apology for giving me the wrong information about the rebooking status. Orbitz is stealing money.
Resolved
The complaint has been investigated and resolved to the customer's satisfaction.
The complaint has been investigated and resolved to the customer's satisfaction.
Orbitz
-
flight change by airline
I received an email from Orbitz saying there are significant changes to my flight schedule. I called in and was told the airline was changing the flight times to an earlier time and different destination (Sao Paolo isntead of Rio). I was not okay with any of the proposals Orbitz made.
I was on the phone with Orbitz for 90 minutes because they had to call the airline for every question they had trying to change my flight. I then sent email to Orbitz email support. They replied saying I have to call in. I resent email saying I did already call their phone support without success. Still they would not help me. In general I prefer to have a written track record, so they cannot ### you around so easily.
Email support responded saying a supervisor was looking at this, and would respond soon. I never got a qualified response from a supervisor. All I got was the same email over and over saying I can change my ticket for 150 dollars. I have about 5 of these emails but no qualified response.
Never again should you book with Orbitz
Resolved
The complaint has been investigated and resolved to the customer's satisfaction.
Orbitz
-
poor customer service, processing fee scam
Filed against :

Orbitz
500 W Madison St Ste. 1000
Chicago IL 60661-2559

Complaint Description:
1) I attempted to purchase 2 round trip airline tickets from Toronto to Mendoza Argentina, total of $1942.00

2) At checkout, an error message came up, with a back button and a phone number at the sidebar

3) I went "back" and rechecked all of the information, all correct, and pressed the "next" or "continue" or "buy" button

4) Error message again

5) I called the number listed as "customer service" to resolve the issue and make sure that the card was not charged twice

6) The phone attendant did not try and find my reservations, instead went through all the steps to book this trip again, this time charging an additional $25 "processing fee"

7) I at first declined to continue with another purchase, was assured that the first 2 did not take and was pressured to continue with the transaction 8) The transaction did not take, at which time we finally were able to get off the phone

9) Check our bank account the next morning and found $0.00 in our account, which at the time we were trying to book the trip had over $3900 in it 10) Tried calling Orbitz, again got a customer service representative in India who could not help, but told me that her supervisor would be in in 2 hours

11) Went to the bank, found out that the first 2 transactions DID go through

12) Called Orbitz again, they could not find either transaction

13) Was informed by the bank that Orbitz can at any time over the next 5 days decide to process those transactions and take the money

Your Desired Resolution:
I would like the thousands of dollars that are being held in limbo to be released back to our account. I will never deal with this company again, but as long as I get my money released back to us with no additional "processing fees" I will not pursue any further actions.

This case will be reviewed by a complaint specialist at the Better Business Bureau, and then forwarded to the business for their response. It is our policy to allow the business 30 working days to respond to your complaint. You will be notified when the business has responded.
Orbitz
-
fraudulent car rental
I made a Rental Car Reservation with National Car Rental through Orbitz for Santo Domingo, Dominican Republic for the Period of 04.02.2010 to 04.05.2010. Reservation # 954407131COUNT.
When i tried to pick up the Car they refused to hand over the Car without me purchasing an additional Insurance Package. When i called Orbitz Costumer Service, i was told to accept this additional Payment or cancel my Reservation. Because it was the Easter Weekend i had no choice but to take the car and make the additional Payment. The total Price for the Car Rental was double the Price of the Reservation. Yes you heard right 100% increase !
I will never use Orbitz again in my Live.
The complaint has been investigated and resolved to the customer's satisfaction.
Orbitz
-
payment taken when transaction failed
Hi there,

I am based in the UK and I tried to book a holiday package from this website. The transaction failed and I was asked to contact my bank. This is why I have no itinerary details to provide above. Shortly afterwards my bank informed me a charge had been made on my account to the value of $1267.80. Except nothing had been sold to me! I contacted the bank and was told Orbitz had claimed the money and there was nothing the bank could do to stop the payment. The bank advised I contact Orbitz to ask them to release/refund the money back to me.

I contacted Orbitz and they said they always take a charge to reserve airline details. I told them this does not make sense as they have not provided me with any service or product. The first person I spoke to said the amount will drop off my account within 3-10 business days, then the next person said it will drop off within 5 days.

I cannot see how this company can make a charge to a persons account for transactions that do not go through. It's not right and I want the money refunded not at their convenience but now because holding the funds prevents the ability to book another holiday and there is no valid or legal reason for it either as no transaction took place.

Please help me sort this out, Orbitz should not be allowed to do this to people.

Thank you.
Patsy Jawo x
Resolved
The complaint has been investigated and resolved to the customer's satisfaction.
The complaint has been investigated and resolved to the customer's satisfaction.
Orbitz
-
orbitz customer service
I have used Orbitz to book airplane tickets in US, and had no issues or problems. However, on my recent overseas travel to Cozumel was not smooth as in-state travel arrangement. DO NOT use Orbitz to arrange shuttle services or anything else ! Orbitz do not check the companies they advertise or list on their website, and Orbitz do not guarantee their services ! We could have been stranded in a foreign country because the shuttle service did not pick us up, and when we tried to contact Grayline shuttle service - no one answer the phone! The GRAYLINE SHUTTLE SERVICE WAS NO WHERE TO BE FOUND! When we got back in US, I have contacted the Orbitz customer service, and they essentially told me they cannot refund the shuttle service, Orbitz do not have protocol to document any complaints, and unable to resolve any customer's complaints. Two different customer service agents and a CS supervisor tried to call the shuttle service at Cozumel, and they could not reach them either. Orbitz customer service supervisor told me that all she can do is email the Grayline shuttle service, and she hang up the phone! DO NOT USE ORBITZ FOR OVERSEAS TRAVEL !
Resolved
The complaint has been investigated and resolved to the customer's satisfaction.
The complaint has been investigated and resolved to the customer's satisfaction.
Orbitz
-
flight changes
I have used Orbitz for many years, but never again! We even have their credit card!
We planned a vacation to Puerto Vallarta in April 2011. We printed out our Orbitz itinerary and planned out our arrival time at the airport. We all got up at 4:30 in the morning to catch our 8:00 am flight, but while walking out the door, Orbitz called to say our flight was leaving on time at at 10:20 am...What? After a frantic call to Alaska Airlines they confirmed that the 10:20 am time was correct.
The day our vacation ended we again pulled out our Orbitz itinerary...but this time we had the hotel concierge call the airline to check the time our fight number departed. They told her it was 5:40 pm, even though 4:18 pm was printed our itinerary. We were still a little nervous, but Orbitz called with a reminder our flight was departing on time at 5:40 pm, so we relaxed.
We arrived at the airport 2 hours early, but were told our plane already departed. They said we were booked on a completely different flight. We spent 40 minutes on the phone with Orbitz. No help...and another hour on the phone with Alaska Airlines. We could not get on a flight that day and were charged $872.00 to fly home the following day. We have been on the phone for hours with Orbitz, but they refuse to take any responsibility and blame the problem on Alaska Airlines. Our only solution is to go to same claims court.
Resolved
Alaska refunded our money
The complaint has been investigated and resolved to the customer's satisfaction.
Orbitz
-
cancellation fee
I cancelled a booking because the selected hotel did not have an airport shuttle as advertised, and was not near the airport, also as advertised. I got charged $15 for cancellation.
I am of the opinion that this fee is inappropriate. The search engine on their web site produces deceptive results, leading customers to make reservations for hotels that do not meet the requested input parameters. Notwithstanding the fine print on their web site, there should be an implied warranty that the results of the reservation process are accurate to the input parameters requested. Anything else is tantamount to misleading and deceptive practices.
Resolved
The complaint has been investigated and resolved to the customer's satisfaction.
The complaint has been investigated and resolved to the customer's satisfaction.
Orbitz
-
customer service and flight booking
I just got off the phone with Orbitz customer service lady. She sounded very rude and unprofessional. I have booked the flight tickets three weeks ago with them, then I found out that I have been ripped off. The tickets are much higher than booking from the airline website directly. So what is the point to book the so-called "low airfare" from them. By the time, the price assurance is the biggest joke after all. What is the chance that some other customers would book the same flight with them? Well, just hope that they won't make fool of other innocent customers.

If you really want to save money, PLEASE PLEASE PLEASE DO NOT BOOK through ORBITZ. It would be my last time for sure.
Resolved
The complaint has been investigated and resolved to the customer's satisfaction.
Orbitz
-
still waiting on refund
Wish I could get some attention. I have been told that I would get my refund back in two or three days three times. Still no refund and my cash is being held up at a company I have no access to.The customer service has given me the run-run. United Airlines said my reservation was cancelled so fast they never received a payment to refund.ORBITZ is holding my money hostage. the couple we are traveling with used cheap tickets a sister company or Orbitz and we were out of luck. The other couple got their money back the very next day.
Orbitz
-
I did not get southwest rapid reward airline credits when I booked a hotel room through orbitz
I did not get Southwest Rapid Reward Airline credits when I booked a hotel room through Orbitz, even though the hotel and Southwest advertised these credits widely. I was never informed by Orbitz when booking online that I may not qualify for airline miles, and when I called Orbitz and directly asked if I would get these credits, I was told I would. When I checked out of the hotel, I found out that because Orbitz buys these hotel rooms in bulk and at rock bottom prices, the hotel refuses to grant Orbitz any airline credits. Orbitz makes an incredible profit on the rates they pay, and what you and I pay Orbitz for the room.

Orbitz should have informed me at the time of booking the hotel room that I may not get credits. They mislead and deceive customers in order to get more business and profit. I would have done better going to the hotel's own web site and booking myself: I would have gotten just as good of a rental price, in addition to the airline miles. I have asked Orbitz to either credit me with airline credits or refund my hotel costs. They have refused. They should be held accountable for their poor business practices.
Orbitz
-
orbitz charges $750.70 usd above shown price
After may days of thoughts, last night I decided to buy a round-trip ticket from Portugal to New Zealand. Orbitz, showing its "assured price" tag had really the best deal and thus I bought it. The price stated everywhere, including my e-ticket/receipt was $2, 031.30 USD. The big problems is that when I see my bank account there has been issued an authorization of $2, 782, 00 USD. I was charged $750.70 USD above the shown price. I called Orbitz which assured me that the price charged was $2, 031.30 USD, and I called the bank that assured me that the requested amount was $2, 782, 00 USD. I called Orbitz again and I talked with Diana (very professional attitude and willing to talk to my bank), which established a conference call with my bank. My bank and Diana were talking and exchanging information about authorization numbers and amounts. None of these 2 things was the same, weird! After, I contact the bank and they told me that maybe there was a mistake in the acquirer (I think that's how they called the intermediate between Orbitz and my bank). From bank side, they were going to talk to the intermediate, though they told me that Orbitz was the entity entitled to solve the problem because they were the ones issuing the authorization. In Orbitz side the case was escalated. However, I still have no solution and $750.70 EUR less in my credit card! Apart from that, I just saw that I've also lost the deal with the car company because the deal was until yesterday and now I'll have extra costs.
I'm really upset with this situation and I think it is completely unacceptable that this kind of mistakes happen in such an advanced world of billing and banking. Whoever is the fault, Orbitz or the intermediate entity, Orbitz must assure the honesty in the business. Not sure what will happen, but the fact is that I'm still the one penalized and I don't know if my vacation will still happen... :(
The case is solved. The pending authorization dropped off and the actual charged value was the one mentioned in my receipt. At the end things went OK, but in any case such situation was bad enough that I'm not planning to use Orbitz and I do not recommend it either. I got several explanations for my case, but browsing the web, I can see that all the explanations I got were not really valid. The problem is solved but I'm not sure of what really happened...
I just got a call from my bank and they confirmed me that the problem wasn't due to the acquirer, since the acquirer has also received the same request from Orbitz, with $750.70 USD above the shown price. I think the problem is really narrowing down to Orbitz only! Not good!
The bank informed me that it isn't the first case that they had experience with, and according to their experience, the reason is that finance departments of these companies do issue a higher value and in some cases they end up solving the problem later on. According to my bank, this is a financial mechanism (utterly not honest, I would say) implemented in some cases by these travel agencies that will give them some margin for managing the payments with airlines. Typically, this information is kept confidential within the company and it is not shared with help desks, thus, that is the reason the help desk people does not see the glitch.
My bank suggested me to wait for a few days and if no action is accomplished to have my case solved by any of the parties, the bank will support me in filing a legal complaint against Orbitz to solve this case.
I've used many times, both Orbitz and Expedia, and with Expedia, I never got problems.
We are here to help
16 years' experience in successful complaint resolution
Each complaint is handled individually by highly qualified experts
Honest and unbiased reviews
Last but not least, all our services are absolutely free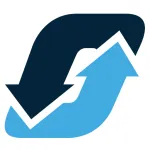 Orbitz contacts