This review was chosen algorithmically as the most valued customer feedback.
I have been complaining for a year about being overcharged every month. I have telephoned, written e mails and called into the Orange store where l have my wifi provided, mobile and landline package. My mobile is [protected]. My e mail address is [protected]@ outlook.com. I am paying 100€ more every month for over a year. I need this resolving and...
Read full review of Orange
Orange
-
domain registration
i asked for a domain registration on the 1st of October, 2018 it took 8 days to get the invoice, now its 9 days since i deposited the amount in your bank account and emailed a photocopy of the deposit slip to the account manager, yet i didn't got my domain.
i sent him more than 7 emails since without a replay, i called the customer service 4 times and nobody did anything they keep asking for more emails!, then the last straw was when the customer service gave me a new email address to forward the messages to, to find the problem and sort things out, when i forwarded the messages to that email it returned with an error saying that the email box is full !
here are the invoices and the slips

Invoice-29456 for domain ketabteria.com - deposit slip no. 355037
Invoice-29457 for domain egythoth.com - deposit slip no. 355038
This review was chosen algorithmically as the most valued customer feedback.
I left my previous ADSl provider on August 11, 2018 and received a call from Orange to subscribe to their ADSL. I was told that when I received my cancellation number from my previous provider, I would have my ADSL in a maximum of 5 days. On August 14, I called to give my cancellation number. I was informed that they had it and were working on my...
Read full review of Orange
Orange
-
home 4g
I've request from customer service (16333)to provide home 4G on 11 june 2018 you can hear a message voice advertising you can recive it less than 48 hours, but CS said after 4 working days, i agreed for that but till 20th june i'm still contacting them & everytime they said we will convert your call to special dept, then they said that many emails have been sent and someone will contact you shortly today, no body calls me and i didn't recieve any feed back, its first time to deal with orange and will be the last time, i'm vodafone and will never try to use orange anymore.
Orange
-
top up issue
Simply the worst customer service i have ever experienced in my life . I made a top up on 3 occasions the 10th, 18th, 20th of June of 40 pounds and the top up i made on the 18th hasn't been reflected on their system, However i got a confirmation text from Orange confirming thag my bundle has been renewed but it didn't !
Called their customer service they never listened and called me a liar as well spoke to a supervisor ( Hany El Shafay) who called me a liar as well even though i went to the store and showed them the text message i received on the 18th and they acknowledged that but they told me you have to wait 24 hours to get your right back !
This review was chosen algorithmically as the most valued customer feedback.
I've submitted my complain severaldays ago and up till now all what I got whenever I call to check is (technical support is looking over your complain) trying to use my usb I got a massage that I've to recharge to be able to use it?.! actually my paied pacage included this service... so how come? my need to internet is very urgent as the only alternative...
Read full review of Orange
Orange
-
dsl
Number: 02 [protected]
I have been having unstable connection for the internet for the past month and tried to fix it with the customer service for a month now back and forth telephone calls and waiting time on the phone for very long time yet nothing was resolved and at the end the customer service suddenly discovered that the land line is damaged and needs to be changed which also turned to be wrong as all the building has the same cables and no one is complaining of the internet service except my apartment.
I Need someone professional to handle this case and be able to give a correct analysis for the problem as I have been paying for all the past month and I received no service and no solution.
Orange
-
deleting my number
I am Nermeen Sayed Soliman "used to" be the owner of this number [protected],

Orange's side canceled my number 2 weeks ago due to not sending or receiving any calls for 3 months as they told me

Which is totally wrong, I received my last call 3 weeks ago very normally.

I am wondering how can you delete my number without notifying me that the number will be deleted?

how can you do such a thing to a client used to have this number for 7 years without even notifying that i have to make a call to keep the my line working?

You kept sending SMSs about offers and blah blah blah and notifying me that my line will be stopped you didn't?

I do not want my line back, , i just want to delete my Whatsapp account connected to this number as it is really an emergency matter.

I am waiting from your side to get back my line working even for 1 hour to delete my Whatsapp account and you can stop it again.
The complaint has been investigated and resolved to the customer's satisfaction.
Orange
-
mobile credit
Hi

I charged my daughters' mobile lines with EGP 200 yesterday at Orange Abbas Elakad branch in Nasr city.

I requested renewal of the credit expiry as both daughters are abroad and on roaming service. That should cost 40 LE each. I discovered that those 40 LE have been deducted twice from both lines. This means that orange has charged me twice for the same service with an extra 80 LE.

I visited the branch today and they said that they are not in a position to correct their mistake, as the credit has been already deducted. They confirmed that it has been wrongly deducted twice though!

For your kind action.

I can be contacted on ‭[protected]‬ for any further details.

Thanks and regards,
Resolved
Scam this site is a scam
Orange
-
orange has the most loathsome customer service and system ever
Orange Holiday is a scam. Do not support growth of a company like this. I have never encountered anyone this rude and inconsiderate. Worst telecom experience I've ever had.

This would have been a great Eurozone sim except for one big issue: it will suspend services in 15 days if you don't register the simcard either by mail or online. The most annoying this was that when we first used it, it gave us a bunch of very unnecessary links nd sms that did not inform us about registering it to keep it working for more than 15 days. The shop where we bought it did not inform us either. I bought an open packet of Orange holiday, the staff took the card out and handed it to me to put it in my phone. I asked if I can easily top it up online (because if not, I would have bought a voucher right there) and he said "Oh, it is easy. You can do it online." I handed my passport to him because normally, in places like Singapore, Thailand and other countries, they will ask for my information to encode it in their system. The staff said, he doesn't need it so I only paid 50 euros and got going. I just learned online today that shop staff where you purchased it could have helped you register it to avoid this issue. That staff was not helpful at all.

So I was in a hotel with no wifi because my husband booked it and missed the wifi information. I went to a restaurant to get wifi to register my Orange sim online. It went through successfully and said we will receive a confirmation SMS soon. It has been 8 days now and I still don't have the sMS and can't still use my simcard. I sent them a separate email to call me and help me to get it to work. It said agents will try to reach me within 24 hours about my case and it took another 24 hours after I re-sent them email to nudge them, no one has called me yet. I did get a terse reply that it takes 10 DAYS to get my coverage activated again. 10 days is too long for a 30 day traveller. after you sent them info they need so fast, it takes them 10 days to reactivate? As simple thing as that? And no, you will never get hold of a real person to help you. Never. That is how rude they are. Note that UK and France doesn't have that huge time difference for them to have huge delay on calling their subscribers. I wonder why. Even Vietnam has superstellar service compared to that trashy, ultimately low-level company service etiquette of Orange. It might be the worst telecom customer service I have ever seen in my life of living and travelling internationally.

The packet of Orange Holiday looks like this.

There is no information about importance of activating it within 15 days (before it gets suspended) if you plan to use it more than two weeks. Front and back of the packet did not say anything about it. The card that actually says something like 'mail this if you want to keep using your card for more than 15 days' is inside the packet. People normally don't open manuals and such. I know I should have but it was not very considerate of Orange to NOT remind us at all many times in other ways about registration. We were in other country trying to find our way to places and suddenly our internet stopped working for mapping. The worst part is that, it was all going ok and in the 14th day of usage, we even went online to top up 15 euros so we can keep using it. It went through! The next day, we lost our coverage. We could not make calls or be called. This could have been avoided if Orange were kind and designed better to remind us in the following manner:

1. Put a "activate online within 15 days if you want more than 15 days of coverage" sticker outside the packet.
2. Instead of sending us bunch of unnecessary SMS like links that we can't open anyway, send us a reminder that "if you plan to use Orange Holiday for more than 15 days, register your sim immediately"
3. Why let us top-up if you will suspend the card the next day? Before letting us top-up, put a reminder that "For Orange Holiday that will be used for more than 15 days, please register your information at Orange.com before putting more credits."

I felt betrayed because I knew that I can use it for 14 days until the credits expire. I topped it up to be able to use it longer. I spent 15 euros and wasted it and it got suspended the next day. Moreover, before suspending my account, it said "register your orange holiday if you plan to use it for more than one month". WTF. They suspended mine in 15 days. They were giving out wrong instructions. I hate them.
Please consider this improvement. Orange Holiday will then be the best EU network provider for tourists. It is hard to recommend it because of what happened to me. It almost spoilt my trip.
Orange
-
credit department promises are not true
Iam Nayer Takla who is Authorized on the account of
جمال شكري برسوم و شركاه
I had a call from the credit department that I have two bills on the sub account I have to pay, this call was on 4th of January 2018 .
She promised me to pay one bill shortly and the second on the 20th of Jan 2018.
I didn't go in the next three days as I promised here due to Christmas holidays and the lines was cut yesterday.
I went today to Abass El Akkad street branch Nasr city, having a number of P077 at 9.00 PM but the girl there refused to make me pay the first invoice and then returns the lines and the credit department is off until Sunday .
She told me I must pay both, I told her that the credit department promised me so but she said that may be the girl from the credit department forgot to leave a message on the system . and she refused to return the lines .
I didn't pay anything until I can contact your company . I tried to call 16250 from my other line but no answer and I spend 14 minutes just hearing music .
I am really disappointed as the promises is not fulfilled and I want to raise my problem to France Telecom too not only orange in Egypt .
This review was chosen algorithmically as the most valued customer feedback.
I have noticed that the orange stand at marsa alam international airport displays incredible prices for internet such as 3 GB internet for 1 euro and 20 GB for 5€ that's equivalent to 100 Egyptian pounds. And a lot of foreign tourists get cheated every day because when they buy the orange sim card they discover that it's only loaded with 50 mb and not 20 GB...
Read full review of Orange
Orange
-
invoicing and line disconnection
I didn't receive the september detailed invoice which was too much exaggerated as it was 800 le with an average of 350 for my monthly consumptions and ofcourse I didn't pay it because its my right to receive the detailed invoice and now you disconnected the service while I am on a business trip, this is totally in acceptable and unprofessional for a vip customer like me who have been loyal to your company for more than 10years ! I am totally disappointed and outraged.. please open the line immediately and let someone from your company call me.
This review was chosen algorithmically as the most valued customer feedback.
Today I received a text from orange informing me that my request of blocking service will be activated shortly. I never requested any blocking service . I called customer service and complained they informed me that a complain will be sent to the appropriate department and some one will contact me with in 24 hours to solve the complaint. The representative...
Read full review of Orange
Orange
-
internet
After more than 10 days of several calls a day about the ADSL not working - the complaint was registered as a slow internet speed. The complaint was made clear but not even understood by the Technical support.
It takes forever to get your calls answered and no action is taken or follow up.
Terrible customer service and Technical support team that do not understand Technical complaints.
Very disappointed in Orange and wish I had stayed with Vodafone who had a very good customer service team.
Orange
-
charging service
i went Monday this week to orange store in new cairo (seven stars mall), the retail employee refuse to charge my line by any way and inform me i can't recharge my line at any other store ?! then i went to any mini stores to charge my credit i charged for 30 EGY and i Get a message tell me i have recharged with 30 EGY tax and activation fees inclusive and my total balance is 21.20 EGY ?! how came i be excluded by 9 EGY .. This a very bad service from two experience issues situations .

[removed]
Orange
-
I actually believe that is not our company mistake
Dear Sir;

It is with deep regret that I inform you of such a complaint marking your respectful and rewarded multinational company Orange.
We used to be and we are still now a regular client using your communication services for 10 years until Mobinil became orange. My father has transferred the lines to my company.
First Our Company used to receive a regular invoice accounting for 1200 EGP/monthly for our 7Lines. One of our lines is under control brand. Surprisingly we received the following two invoices for the following two months July amounting to 6219 EGP and August amounting to 10819 EGP which has never occurred before.
Therefore we investigated the reason near the branch who informed us that they simply overcharged for the internet services connected to the line although we confirm having no information about this issue and is not consistent with the other lines
I am kindly informing you of summarised serious issue that neither:
a-Your marketing or sales agent advised us of the consequence of the change and the extra charges implying that he has not study our profile and the internet services annexed .
B-the credit account controller who noticed a striking variation in our usage and payment value frequency should immediately draw our attention or to get in contact with sales & marketing team customer service
C- Although they offered a discount of 5000 EGP in the value; they threatened to cut the lines on my staff linking then to my chain supply as well as my clients which is not expected
I actually believe that our company is not mistaken due to the lack and time accuracy resulting in the communication process within a famous company like Orange and its reputation. That for reasons I am kindly asking to cancel this invoice to its regular range value and keeping the goodwill and cooperation believing that all business activities are interrelated.

I appreciate your consideration and early reply for sorting out
Sincerely yours;
Mostafa Talaat
CEO of Talaat institution For Fabrics & textiles
Orange Account Number
[protected]
Orange
-
service
Dear all,

I writing to you today to complain from many disappointments I have faced with you and your customer services team in Haram branch which is located in front of Giza Governorate ( Haram St, Intersection of Mahmoud Samy Al Baroudy street ) .The story started when you disconnected the service of my mobile line 012 [protected] on June 29th cause I did not use it since a long time, I realized that then I went to the above mentioned branch on July 13th to ask them if I can pay any penalty and get my number again, they told me that the will send a memo to the marketing department and will feed me back after 7 working days which was not happened, I have visited again the same branch on July 27th to ask them for any updates and same reply I have got, that the will send another memo or request to the marketing department and will feed me back which was not happened ! then I have visited the same branch again on Aug 15th to ask them for any updates or solutions and same reply I have got, that the will send another memo to the marketing department and will feed me back which was not happened till now !
Now I need a solution I will not stop complained till I get my number again which is very valuable to me has all my business contacts and most of my contacts for the family and friends, I can pay you whatever it takes to get the line again so please I need your feedback ASAP cause such a great international company like you should respect their clients little bit .
here's my contact details and I am expecting a call from your side soon .
Orange
-
bill payment
before Eid, i have tried to pay off my bill which was EGP55.64 from el-Ahli Bank's ATM. Although the money was deducted from my bank account upon ur company's approval, according to the bank's CS, but the bill haven't been paid through the sum of money. i called ur company today twice mins ago, an dwaited for about 12 mins for each, and now answer.

hence, please send the bank the money u have approved and havnt added to my account, plz also show more respoect to the clients

[protected]
Orange
-
internet connection
Dear Sir.
today the 3 rd of July l had no internet connection till now and i had been contacting the customer service for 3 times:
- 1 st time i was talking to someone called Reham and she directed me to 16333 and after 15 min waiting on phone there was no answer
- 2 nd time there was Fady and the same occurred typically however i told him that we failed in this pass few minutes ago

NB. i tried to call 16333 and i had "the No. may be turned off or not available" message

- 3 rd i was very annoyed and i was surprised to be offered by the same procedures i have suffered from for the last 40 min

what a system what a company?
is it impossible to raise my problem ?
is it impossible to fix the internet connection?
am i requested to live quietly by their way?

Mohamed Saad
[protected]
[protected]@yahoo.com
We are here to help
16 years' experience in successful complaint resolution
Each complaint is handled individually by highly qualified experts
Honest and unbiased reviews
Last but not least, all our services are absolutely free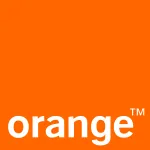 Orange contacts