OCBC Bank
-
Not trustworthy and Very very slow
I had a $400++ fraudulent transaction from my card January 2021. I found out first week of Feb 2021 and disputed right away.
Until now the dispute has no results.
I keep following up to then, the would just tell me in few weeks then it's nothing.
They don't message either unless you message them.
This is so disappointing because other banks are able to solve faster than this.
Lousy.
I don't recommend banking with them.
OCBC Bank
-
OCBC can't find the money for a 6 digit transfer overseas
OCBC debited our account on 15 June 2021, 6 digit amount of $, and never arrived to the beneficiary (today is 18 June). Their hotline can't answer where the money is, their business banking staff can't answer where the money is, what happened or when will arrive. They can't answer whether they are using it? Their intermediary bank is using it? Did somebody commit fraud and stole the money in transit? They even wanted to charge 20 $ fee just to look into it. to see where the money is. They lose the money and they want to charge the customer to find it?
Desired outcome: Find the money, transfer it to beneficiary and compensate for losses for busses.
OCBC Bank
-
Erroneous Charges on a Business Account
I was a Customer of OCBC Business Banking for several years. It is an 'old-school' bank with a very dated internet banking interface, poor customer service and high charges.

When I closed my account, they created some new charges and didn't let me know about them, passing them over to a Signatory on my Account 6 months later. Email complaints to Line Managers, the Global Head of the Department, and even the CEO and COO of the Bank, have been completely ignored.

It says a lot that a Bank like OCBC would rather have negative reviews about them on the internet, than refund erroneous charges equivalent only to around $200 USD.

Seriously, in the age of the Neo Internet Banks, there is no need to use a Dinosaur Bank such as OCBC anymore.
Desired outcome: None, I would rather leave this review here to warm others about OCBC.
This review was chosen algorithmically as the most valued customer feedback.
To whom it may concern, I am writing in to state my extreme frustration and displeasure at the wrongful concealment of my salary status by OCBC's Frank Loan department, inaccurate advice and incomplete information that has been given to me in my facilities, namely credit card and education loan with OCBC that has led to all my credit cards being...
Read full review of OCBC Bank
OCBC Bank
-
Deduction of loan repayment amount without prior warning, nor computation of amount nor period applied indicated
I bought a Premier Life Generation 3 product from them on their advice, and took a loan to pay for it in May 2020. While going through my banking statements at the end of 2020, I notice there was no quarterly repayment of loan and asked if there was an error. I was told there the loan department has forgotten to charge me for the interest, and there was an ongoing internal investigation.

A week later, I noticed a huge lump sum being deducted from my statement, indicated as loan repayment. No indication of what rate has been applied, to what tenor, and no prior warning that the funds will be deducted on what date. Pure lack of basic courtesy, and simply frightening, especially when you are managing your cashflows closely. As of now, I don't even know if I am overpaying for my loan!
Desired outcome: Would expect at least an apology, and a notice on how they compute the outstanding interest, and a request to deduct this amount with a reasonable amount of time given to the customer.
OCBC Bank
-
Credit card
I had an suspicious transaction made in last Sep. I received the message which asked me to verify this transaction, if it wasn't made by myself, I need to contact the bank to dispute it. So I called the hotline, and the guy asked me to monitor the bill - whether the merchant gave back the money, if not I need to contact them to dispute. So after few days I directly went to the service counter instead of calling (of course not call them again, always wait for more than 10 mins to get someone to connect...), then the service counter said they will follow up and will send me a new card for replacement and I can get the money back after 3 months.

I wait around 3 months, still didn't see the money back, then I went to the service counter again, after a long check, investigate, they told me I didnt sign a dispute form... their guy will investigate, after few rounds of phone calls, visitings, everytime the same - they will investigate and followup... Finally one lady called me, told me directly that was my fault, I need to request clearly to their staff, must be my communication problem...
OCBC Bank
-
Bank eat my money after I canceled my credit card account
Dear Sir/Madam,

I had an credit card previously and the credit card was cancelled in year 2020 and the card number is 4524190603665488 which supposed to expire in year 2022. Now, I received the call from singapore airline regarding the refund amount s$492.3 which already returned to 5488 account, however, I didn't receive any clarification from bank which suppose to call me and return my money.

I called OCBC hotline, nobody reply and I called other numbers and they all said they has no idea on this.
Now, I want the OCBC bank to return my money ASAP. if not, I will go and sue the bank no matter how much effort that I have to pay for it.

best regards
Liping
HP:84537453
Desired outcome: return money ASAP
OCBC Bank
-
Credit card activation
My wife wanted to activate her Robinson replacement card, OCBC Titanium Rewards, on 16 Jan around 3 pm and was successful with OCBC IT message" ..due to technical difficulties, we are unable to process your request. Please try again later". "Later" she continued to try . Till the next day 3 pm, she tried more than 10 times to activate but the same message keeps appearing .

It is very obvious: OCBC IT message is misleading. The word" later" has given customers a wrong impression to short duration ; worse still, IT service to rectify the service lapse is not forthcoming.

Hope the Bank could quickly rectify the IT lapse to resume card activation promptly. A clear SOP is needed for the IT folks.
OCBC Bank
-
Fees and Terrible Customer Service
I was a Customer of OCBC Business Banking for several years. It is an 'old-school' bank with a very dated internet banking interface, poor customer service and high charges.

When I closed my account, they created some new charges and didn't let me know about them. Complaints to Line Managers and even the Global Head were completely ignored. Seriously, in the age of the Challenger Banks, there is no need to use a bank such as OCBC anymore, as the Challenger Banks beat them in every single category, most importantly the cost of banking.
OCBC Bank
-
Personal loan - excess payment not refunded
Hi...

I made a complaint on the issue of excess paid for my Personal Loan and can't get back the excess amount from OCBC AL-Amin, KL
(Ref: COD/171406844400000/RD). Your Officer called but fail to see and ensure to settle the problem raised up till now. Very disappointed...
OCBC Bank
-
Credit card
I have always made payment for my credit card before the due date. However I have been charged late fee and interest charge not once but more than 3 times.
This shows the inefficiency and negligency of ocbc.
I tried to call their hotline but has never been able to get through to them.
I will not be banking with ocbc anymore. And I will not recommend ocbc to anyone!
This review was chosen algorithmically as the most valued customer feedback.
Dear OCBC Compliance officer, C/c: To whom it may concern. I happened to randomly checked my bank account through iBanking whether if my hardwork salary had been credited. I suddenly found out that there's a transaction/policy being purchased without my acknowledge/knowledge at all, or what's it all about on this policy. Name of assured: LIM KIAN...
Read full review of OCBC Bank
This review was chosen algorithmically as the most valued customer feedback.
Dear all, I duno what should I do now because I made a big problem to my company. I received supplier's email regarding remittance which it actual scammer email but display is the supplier email. We did inform bank to stop this transfer and sent swift message to the bank(the scammer's bank account) about this matter. However, based on our bank, no respond...
Read full review of OCBC Bank
OCBC Bank
-
Credit card
The Manager
Credit Card Division
OCBC Bank Ltd.
Singapore

Subject: Request to Waive Financial&Late Fees Fee

Reference: OCBC

Dear to whom may concern,

This email is in reference to the late payment fee and interest charged to my credit card. OCBC Bank Credit Card No. 4524 1920 0419 1478. The dated of the charge is 07/08/2019. I have not received the credit card statement for the period from 01/05/2019 to 07/08/2019. Due to the non-receipt of the statement, I had no way of making the payment. Thus, I request that you kindly waive the late payment fee and interest charge, for without the statement, it was impossible for me to make the payment.

May: interest rate S$61.23
June: Late charge S$100.00
Interest rate S$63.49
July: interest charge S$60.64
August: Interest Charge S$62.14
Total: S$347.5

I have already paid $2814.77 through iBanking dated 07/08/2009 drawn by UOB Bank, payable in Singapore.

I kindly request you to waive the Financial&Late Fees Fee as a goodwill gesture to a loyal customer of yours. Many of the other credit cards I am using will helps waiver those fee once we requested.

I look forward to your confirmation that my waive financial&late fees has been waived.

Thank you.

Sincerely,
QIU TIAN
OCBC Bank
-
letter of no objection to consent to transfer application from redemption department at [email protected]
Dear Miss Tan,

I spoke to another officer ( a Miss Ong or Ng? - I can't remember) last week who explained the situation to me but your branches are telling the borrowers something else. Therefore I wrote to you yesterday requesting you to call me urgently. I expected a call from the same officer because we find ourselves wasting our time explaining the same things to every person who calls. But we do expect the officer who calls us to have read your own logs of communication with us SO THAT they understand the current query.

A few minutes ago Cik S called me and it appeared to me like she had not read my email of 19.6.2019 or had not understood our urgent query. We do not have the time to waste to keep explaining the same things to every officer who calls us.

If the bank is forcing us to only communicate with you via email instead of being able to call you ( as there no telephone numbers that we can access) then we do expect the bank officers to be on their toes and alert as to the problems borrowers or the solicitors are facing.

When I asked Cik S to please give me the name of the officer who spoke to me last week which I assume was in your log of communication I found her response a little rude and she was not willing to give me the name of the officer who spoke to me last Thursday (13.6.2019) and when I asked to speak to her supervisor or Miss tan or the officer who spoke to me last week she said she will get whoever it is to call me immediately and that was 15 minutes ago.

PLEASE BE INFORMED THAT I HAVE YET TO RECEIVE A CALL FROM MISS TAN OR THE OFFICER WHO SPOKE TO ME LAST WEEK.

Please be informed that we will bring the matter up with top management if we do not get a phone call from an officer on this matter before the end of the day. We have already informed you that consent application is pending your letter of no objection. If the Purchaser's loan is withdrawn due to your delay and unnecessary requirement as aforesaid the Purchaser will be holding your bank accountable.

PLEASE CALL US ON AN URGENT BASIS.

Regards

Philomena

I wrote this email a few minutes ago. My question to OCBC is why aren't the bank officers accessible to the public or at least to Solicitors. We may have an urgent legal query that can sometimes be dealt with by a quick phone call instead of a laborious process of writing an email and waiting for your officers to call us. In this age of quick communication and getting quick answers I am of the view that your current method of communication via email only is counter-productive. As you can see from my email above, the officer who called did not seem to know what was going on. Please enlighten me as to why your officers need to be protected from public and solicitor phone calls. And please enlighten me as to how long this process is going to take.
OCBC Bank
-
rude and impolite staff of loan department
My name is Miss Yoh and last week, I have placed booking for a property in the Klang Valley and thus, started looking for loans at various banks. OCBC Malaysia was one of the banks that I am eager to deal with and the person who approached me was Mr. LOH Jun Chang [Personal Financial Manager, Mortgage Sales] (mobile no: 012-6617685). He texted me via Whatsapp and emailed me the forms on Thursday (13 June). On Friday (14 June) at about 2:20pm, LOH Whatsapp me if I have sent him the needed documents. I immediately, replied no and that I will email those documentations to him on the following week. This morning (Monday, 17 June) at about 10:33am, LOH again texted me for the documents! Please let me know if LOH is out of his mind or what?! He expected me to provide him with all the documents in less than a week (which included weekends)?! Or is this how OCBC staffs are trained to push its potential client for businesses? Moreover, LOH is so rude and impolite when he texted me! I could provide proofs if the bank wished! This is a complete HARASSMENT to me! I am so pissed off by LOH's pushed and have decided to drop OCBC for my loan consideration! If LOH continues to pursue this way, he would definitely, chase more potential clients of OCBC away! He needs to be trained! My email is [email protected]
Looking forward to OCBC's reply!
OCBC Bank
-
open a saving account been rejected
To whom it may concern,

Last 2 weeks, I went to OCBC at Batu Maung, Penang to open a saving account under my name Fuah Boon See. The staff had told me that they needed some time for checking before to approve my application.
Today, I had been told by your staff from OCBC Batu Maung Branch that they rejected my application and without giving me any reason. I am so curious about my application was rejected without any explanation. In the meantime, I am a holder of current account in OCBC Bank under name of Glitter Medallion Travel Sdn. Bhd. for many years. I hope OCBC is able to clarify and give a the reason of rejection. My email is [email protected] or my contact no. 012-495 6575

Thank you.
This review was chosen algorithmically as the most valued customer feedback.
Hi, today I went to your causeway point branch to get the new notes change for hari raya purpose but was rejected by the teller just because I was not the acct holder. I used to have 1 but I guess it was deleted some time ago which im not really sure if the acct is still valid.1st thing he did was to check the amount on how much I wanted to change. Since...
Read full review of OCBC Bank
This review was chosen algorithmically as the most valued customer feedback.
Inward lc and lc transfer through ocbc singapore takes at least 3 working days each to be processed. Avoid using this bank if you do not wish your company reputation or business transaction to be affected. They do not place any sense of urgency when handling small time customer's request. All the customer service can do is to send reminder in their system...
Read full review of OCBC Bank
The complaint has been investigated and resolved to the customer's satisfaction.
This review was chosen algorithmically as the most valued customer feedback.
Name: Mohd Fazdhly Bin Kamarudin I/C no: 791113-04-5373 Email: [email protected] Contact no: 018-2435442 Need advise & action regarding my request for personal loan release letter & refund for excess payment still not received yet until now after a lot of follow up did by me. 20 February 2019- Submit service request form & Maybank saving account for...
Read full review of OCBC Bank
We are here to help
16 years' experience in successful complaint resolution
Each complaint is handled individually by highly qualified experts
Honest and unbiased reviews
Last but not least, all our services are absolutely free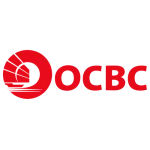 OCBC Bank contacts