NordicTrack complaints
134
The complaint has been investigated and resolved to the customer's satisfaction.
NordicTrack
-
unprofessional
I ordered a treadmill from Nordictrack & they contracted with Estes, AKA "Estes Level 2 Logistics". Estes setup a date with a *5-hour* window which I thought was very excessive, but I agreed and moved my calendar around so I could accommodate their asinine time frame. 4 hours into my 5-hour window, I called Estes several times only to be placed on hold in their queue for 15 minutes or so. I finally left my information to receive a call back once my place in the queue was reached. They did call me back, but a representative wasn't on the line to greet me, rather I was thrown back in the queue listening to their godawful elevator music. I called several more times & finally reached a real live person around 7pm, 2 hours after my delivery window ended. I told the Estes rep that the delivery people never showed up & she was quick to tell me I was wrong, that the delivery was scheduled for the following day. I was absolutely positive that it was scheduled on this day so I called Nordictrack to make a complaint in the morning.

The Nordictrack rep was friendly and offered me a discount for my inconvenience (however the $400. discount was NEVER applied!). He also told me that he contacted Estes and they denied that my delivery date was scheduled the day before & that I was mistaken. So around 1pm later that day, the delivery driver from Estes called and told me, not only was he was running 30 to 60mins LATE (this made the delivery between 5:30p & 6p, and they still needed to setup the machine!) but that his personal truck BROKE DOWN and that is why he NO SHOWED the day before. Armed with the truth, I immediately called back the Nordictrack rep to inform them that the driver was admittedly a no-show.

Oh and now on to the delivery... At 6:30pm 2 guys show up in street clothes driving a 1990s personal pickup truck with my treadmill hanging off the back. I was unable to be there during the install, because, believe it or not, I actually have a life outside of waiting for two days for a treadmill to be delivered, so I called a family member to come and oversee the installation.
A) The 2 "delivery men" mentioned that they had NEVER put together this treadmill before, and chuckled about it.
B) These men admitted they WERE NOT licensed, bonded or insured!
C) They left me a bag of 15 leftover misc screws, washers & bolts.
D) They didn't leave my home until 9:30PM!

Hmmm, I understand a few intentional extra parts, but 15 pieces left by two men hired off the street to assemble a treadmill, that doesn't make me very comfortable using this equipment. Nor do I want this machine around my two young kids!

I contacted Nordictrack again to return the treadmill because I do not feel this equipment is SAFE based on the assemble & the performance. When I tested it, the treadmill belt hummed and the incline did not lower once I stopped the machine, HUGE RED FLAG that there's something wrong with it. So I got the pleasure of calling back Nordictrack and spent AN HOUR AND 40 MINUTES on the phone before they could process my return...AN HOUR AND 40 MINUTES! Stupid me, I agreed to offer Nordictrack my business again, and tried to purchase a different machine, provided that they would ensure the delivery people they send out are licensed, bonded & insured. Apparently it has been too difficult for this pathetic company to have a representative call me back to make the purchase so now I am stuck waiting for the box to return the treadmill I have now and I have also WASTED countless hours on this very simple transaction. I am definitely never giving Nordictrack my business again...and I hope people reading this review heed this warning and stay away too!

Here's my follow-up with my BBB complaint, and the latest incompetence:

I received the return box and scheduled a pickup with Estes for 3/6 between 12-5p. The NO SHOWED once again. I called the following day questioning why they NO SHOWED for the 2nd time, and the rep told me she wasn't sure if I had received the box. I explained to her that I was well aware that I COULD NOT return the treadmill without the box so of course I had it. I scheduled the pickup only after receipt of the box and I reiterated to the scheduling rep the first time around that I HAD THE BOX! Thus, another rep named Taz (with no last name allegedly) rescheduled a pickup for today, 3/13 with another 5 hour window, 12-5p. I received a message on 3/11 from a man named Chuck who wanted to "confirm" I had the box or he was not going to send out the delivery folks unless he spoke to me. I called him back, waited on hold for 20 mins, and ONCE AGAIN, explained I HAD THE BOX and that their company is incompetent if they cannot store these SIMPLE notes in their system. Now, it's 4:45p on the 3rd failed pickup scheduled & they NO SHOW again. Suspicious when I hadn't heard from the company by 4:15p, I called Estes, waited another 20-minutes, spoke to another incompetent rep named John, & heard the newest excuse for today's NO SHOW is that "ICON" didn't send them the proper paperwork so it's "not their fault." I am so frustrated that 20+ hours have been stolen from my life to wait for this incompetent company, who doesn't even have the minimal amount of professionalism (and respect) to contact the client if they cannot make the scheduled pickup time?

Both companies are greedy, incompetent, and gross. In this economy, it's surprising that either one of them get away with this behavior.
Resolved
The complaint has been investigated and resolved to the customer's satisfaction.
The complaint has been investigated and resolved to the customer's satisfaction.
This review was chosen algorithmically as the most valued customer feedback.
Worst service department I have ever had to dealt with. I have a GX7.0 Pro (model# 21977), purchased 1/02/2013 that has never worked and I just got off the phone to have them send someone out that has not been able to fix it for the fourth time. In over a year I have had to put two bikes together and have yet to have a one that I can use. I spent $800 on...
Read full review of NordicTrack
The complaint has been investigated and resolved to the customer's satisfaction.
This review was chosen algorithmically as the most valued customer feedback.
Buyer beware!! While it seems the do make few great machines it seems, ours was entirely defective and in the end even proved dangerous. We've now learned that nordic track/icon offer horrible customer service and that they will not honor their warranty with a full replacement should you get a lemon - which may in fact be common. Please note: we...
Read full review of NordicTrack
NordicTrack
-
nordic track x9i incline trainer
My husband and I purchased the Nordic Track X9i incline trainer shortly before Christmas as a joint gift to ourselves.After reviewing Nordic Track's website, we ordered the machine and requested a delivery date of 1/10/13.

Shortly after arrival, approximately 2 weeks later, the incline started to malfunction. I would be on a workout with a 10 incline, and while the workout would start with a 10 incline, by the middle, the incline had decreased to a negative incline, even though the screen still showed it was at a 10 incline. This happened for 3 days straight before we contacted Nordic Track. Upon calling Nordic Track, my husband was told that this what the machine is "supposed to do." I don't know what incline machine is supposed to, on its own will, begin to decline even though the console states it still at a 10 incline.

Once again my husband called and was told by another individual that this was not what the machine was supposed to do and they would send us a wire harness in the mail for us to install ourselves. At this point, we have had the machine less than a month. We continued to use the machine, and about a week later, the wire harness arrived. When we took the panel off to install the wire harness, we realized that it would require 2 people to do, as the harness weaves throughout the entire machine.

As technology-challenged individuals, we did not feel installing the harness ourselves was a good idea as we may accidentally hit something else and the machine stop working all together. It took us another 5 calls and almost 2 weeks before we were able to get someone to schedule a service technician to come out to fix the machine. In the meantime, we continued to use the machine for the next week, when suddenly the belt altogether stopped working. The machine was now just sitting in our living room not working at all.

We called Nordic Track again, and the worker assured me that the problem with the belt would be fixed with the wire harness. I was told by someone at Nordic Track that we would be contacted in 3-5 business days by the repair man to schedule an appointment. After 6 business days, I contacted Nordic Track again and was offered the phone number to the repair man. When I called the repair man, he informed me that his shop was 2.5 hours south of my home and would be up near my location in about 7-10 days.

I explained to him my problem, and he told me the wire harness would not fix the issue. He said that he would order me a new part, and be up in my area to fix the machine in one week. On Monday of this week, I was called by the repair man, and told me that he could not order me the new part because Nordic Track would not authorize the purchase of another part until he came to install the wire harness first to see if it will fix the problem. The repair man told me he knew for sure the problem would not be fixed by the wire harness, but his hands were tied.

He came to install the wire harness, yet that of course, was not the problem. Now we have to wait 2-3 weeks for him to order a new part, and come back up to my house to install it. In April, the repairman arrived at our house to fix the belt issue. We used the machine a total of 10 more times before, once again, the belt has stopped working.

We contacted Nordic Track and we were again assured that someone would fix the belt ASAP (I am not holding my breath). We have owned the treadmill exactly 4 months, and have used it a total of 4 weeks (approximately 28 uses). This is not acceptable!. I should NOT be having this problem with a less than 4 month old treadmill'.

I would understand if I had owned this machine for 3 -5 years, but I did NOT pay $1, 850 (and still financing the machine) for this piece of junk!. Every time I contact Nordic Track for a full refund, I am either told they cannot hear me and their phone lines are not working (although I can hear the Nordic Track individual just fine) or I am hung up on by the Nordic Track personnel when he/she tells me that he/she is speaking to someone about my problem.. This is extremely frustrating for someone who believed in Nordic Track and believed I was purchasing a good product backed up by an excellent warranty'. Now I know this is all just a scam:.

While I am still attempting to contact Nordic Track on a daily basis, it appears that I will not get a full refund:. I have contacted both Sears and my credit card company for a full refund and I am told there is nothing they can do since I have owned the machine for 4 months'.

Does anyone (I am begging) have any suggestions for how to either get my money back or a new machine?I am desperate!
The complaint has been investigated and resolved to the customer's satisfaction.
NordicTrack
-
does not honor warranty repair
I purchased a NordicTrack NTL140110 treadmill on 8-15-12. Following assembly the machine worked well with only one minor electrical problem. On 12-9-12 the treadmill ceased working altogether.
Since, I have contacted customer service on at least 15 separate occasions to resolve the issue. I contacted the contractor who allegedly repair the products for NordicTrack in my region on 3 separate occasions (online research reflects this contractor has a history of not providing service to NordicTrack customers). NEGATIVE results.
Finally I request a refund as obviously NordicTrack / Icon Fitness is not honoring the warranty (btw, I purchased the 4 year extended warranty for an additional $179.95 and 1 year of iFit for an additional $79.00).
Since, I have been transferred to several different departments, placed on hold for 10-30 minutes at a time, transferred to other departments when they are actually closed for the business day.
The treadmill has been dead for over 2 months, and no resolution despite numerous assurances that the issue would be resolved in a timely manner, a different contractor contacted, etc. No straight answers. No results. No resolution.
Resolved
The complaint has been investigated and resolved to the customer's satisfaction.
The complaint has been investigated and resolved to the customer's satisfaction.
This review was chosen algorithmically as the most valued customer feedback.
Nordictrack E 7.1 eliptical machine We have to keep paying for replacement parts over and over at hefty expense. We've had to replace the Pedal Arm Sleeve, Inner Sleeve Bushing, Outer Sleeve Bushing, Large Axle Cover numerous times since purchasing the item January 2011. The machine will turn 2 years old January 2013. The shipping costs as much as the...
Read full review of NordicTrack
The complaint has been investigated and resolved to the customer's satisfaction.
NordicTrack
-
service tech
I purchased the machine in December 2011 and used it 1 month before it broke. I called and they sent the part which I had to repair. On June 21, 2012 the deck starting sliding to one side. I called to let them know what was wrong. They told me a tech would contact me with in 3 days. It took 3 weeks before a tech did make contact. I was told he was waiting for approval on the mileage. I live 5 miles from town. The tech finally showed up and determined the machine was not repairable. He told me I would be contacted by him and Icon the next day. That was 6 days ago. I called Icon today and was told they had not heard from the tech. They wanted to know if he took pictures. He did take them but never sent them over. They asked if I was willing to take them and I told them I was not a service tech and they need to take care of this problem. Very poor customer service. I love the machine when it works but as for a service department very poor.
Resolved
The complaint has been investigated and resolved to the customer's satisfaction.
The complaint has been investigated and resolved to the customer's satisfaction.
NordicTrack
-
don't buy it!
Nordic track recumbent bikes, gx4.0 and 5.0 pro - safety and health issue with heart rate monitor, design flaw and defect – may cause stroke or death of users.

On 5-24-12, supervisor megan said, as a private company, it is policy not to give out any contact information for executives/executive office. She said to nordicrrack I must write! This is bad customer relations and policy. Featured grip pulse monitor useless and cant be fixed. I worked with incompetent cs reps from jan to may 2012. Home visited 3 times. Waited for part over a month. Returned gx4.0 & upgraded to 5.0 pro. It has same problem. Cs rep did not give option to upgrade again for $100 to a $1299.00 commercial bike selling for $699,.00 w/free shipping I found on nordictrac site.. To tout and intentionally sell a feature that nordictrack knows is defective and useless, is fraud, false advertising, and criminal'. I wrote to icon, my da, state ag, utah's ag, the bb and the ftc:. Icon has no conscience". The icon board and executives should be brought before the courts/. There were other significant issues, but, for space I am not addressing them here:. This safety and health issue that may cause stroke and death is the salient one. I found many other consumer complaints with the same issue.
Angry - you bet!
Brands under icon:
Nordictrack, freemotion fitness, proform, weider, healthrider, image, ifit, reebok, workouthouse.com, uts, rip:60, altra, and weslo and licenses the jillian michaels, gold's gym, and google brands.
Resolved
The complaint has been investigated and resolved to the customer's satisfaction.
The complaint has been investigated and resolved to the customer's satisfaction.
This review was chosen algorithmically as the most valued customer feedback.
Purchased the elliptical in November 2011 for a Christmas gift. Elliptical was put together in January 2012 used from January to April 2012 sporadically no more than 2 times a week for 15-20 minutes. One the foot pedals broke, called NordicTrack because the machine was under warranty. Had to pay 30.00 the have the warranty activated, then had to wait 2 day...
Read full review of NordicTrack
This review was chosen algorithmically as the most valued customer feedback.
In late November 2011 I purchased a Nordic Track recumbent bike model GX 5.0 Pro from their website and it was delivered damaged on December 6, 2011. The parts that were damaged were the plastic flywheel covers protecting your legs from injury. I immediately contacted them for replacement parts. Unfortunately, both the right and left side covers are on back...
Read full review of NordicTrack
This review was chosen algorithmically as the most valued customer feedback.
I purchased a three year extended warranty from Nordic Track which included an annual preventative maintenance check. I tried to schedule that today. I called the number listed on the brochure I got with the purchase. After numerous gateways and holds, I was told I had the wrong department and was transferred back to the exact number that I initially...
Read full review of NordicTrack
NordicTrack
-
item delivered badly damaged
Beware of nordic track / icon fitness, these people are professional "rip off artists" and liars. I purchased a 7100r tread mill some years ago, it was delivered badly damaged and I had to fight to get it replaced. It was replaced and serviced 3 times by a authorised nordic track repair service, it has never been right since day one, the speed does not remain steady, the pulse grips give erroneous heart rates, and recently the tread mill ceased worked.
In speaking with nordic track over the past 5 weeks, and every time we called their story changed, it was diagnosed and decided that the speed motor controller board was defective and needed to be replaced. We asked "if the part was in stock" and was responded with, yes it is, "I checked inventory and we have several in stock, your will go out monday via ups" I provided payment via credit card, and then several days later called and decided that because nordic tracks story in the ease of replacement changed every time we spoke to them, I would have a professional install the board.
I called nordic track, and arranged for a service call @ $ 148.00 and then the next day I received a confirmation on the part, it stated "out of stock", I immediately called back and demanded they not charge my credit card, they gave me the typically nordic track song and dance, claimed they would reverse the charges, of which they said they did on the 13th - no such luck, they are a bunch of liars, I checked with visa, no credit issued.
Furthermore, why would you arrange for a service call and charge a customer for service when you dont know when you will be able to provide the part?. I made numerous phone calls, and basically they claimed they couldnt do anything. At this point I also found out that there is a descrepancy with their shipping, apparrantly they use ups to ship to your post office and then the postal office delivers it via your carrier! They told me ups would deliver it, not hoppalong cassidy-by doing so delivery would take longer, and I clearly identified I have a heart condition, exercise on the treamill is crucial to me, and I needed the part right away-
Look at all the other complaints against them, they are unexcusable.
Nordic track famous words, "im sorry"- here"s more information, these people are scam artist, when I provided them with the serial number, they claimed it wasnt on file, they had no information.in past when I called they treated me as though I was a liar. (A) they replaced the 7100r through their service organisation under warranty, and we had to battle with them to get that done (B) the display and pulse grips board was replaced, (C) the speed does not remain consistant (3) service calls were promppted by nordic track warranty repairs, the (Authorised company sent out by nordic track) nordic track claims they have no records of the new treadmill being delivered to me, they also claim they never sent out a authorised warranty service to make repairs.
Guess what! In trying to get my tread mill repaired, I found the people nordic trac sent out to me.! There are records that support everything I claimed-
After receiving numerous promises they would notify me about the part, I received an email yesterday, that the part shipped - again when I called ups to confirm we found out they lied again, they printed a label, the part did not ship. I sent an email asking they escalate the delivery process, they did nothing-
These people are clandestine liars, one bigger than the other. I am very dissapointed that I have to file a complaint like this. I clearly identified that I have a serious heart ailment, and I desperatly needed the treadmill repaired, all they provided me with is a bunch of aggravation and bs-
There are other manufacturers that have much higher regard for their customers than nordic trac has for their customers. I have a nordic track lemon, be very cautious with icon fitness, they have an excuse for everything, and their"key" personell in management are not available to the general public, you either have to send a letter or deal with the liars in customer service, and it is cllear they dont know what their doing.
The complaint has been investigated and resolved to the customer's satisfaction.
NordicTrack
-
defective elliptical exerciser
I have owned several nordictrack exercisers. The last two purchases have sufficiently dissuaded me from ever including nordictrack for subsequent purchases of exercise equipment.

Two years ago I purchased a new nordictrack cx998 elliptical exerciser. After one week's use, the console failed. The complicating factor was that I had purchased the unit in panama where I live, and it was considered out of warranty. So I had to pay for another console, and make arrangements for having it shipped to a relative for subsequent transfer. I have been using the exerciser under a very limited regime, and now, with very little use, the resistance motor has failed.

I have appealed to nordictrack to replace the part, however they refuse to offer any consideration of discount. I have been polite in my correspondence to icon fitness customer service, and their responses to me have been impersonal and terse, at best. I am now left with a hardly-used cx998 elliptical exerciser that does not work, with the only option available as buying a replacement part, and finding a way to get it to panama.

My point is this - while nordictrack units are marketed for their quality, and often advertised as highly discounted, in fact, the real profits are on the high failure rate, and the repair and replacement income. Of course, that can only be achieved through an obstinate customer service unit that processes complaints and requests for consideration without any sympathy or thought of negotiation. They only refer to you as "dear customer", even though you give them your name.

Well - short of any reconsideration on their part for my continuing complaining, they will never have the option of referring to me as "customer". And, if I can convince anyone reading this to consider other options when purchasing exercise equipment, please do. I am certain that, all things being at least equal at a level of quality and construction, there cannot be any other supplier that maintains a customer service unit that is as anti-customer as nordictrack/icon fitness.

Don't buy a nordictrack. You will be disappointed if you do!
Resolved
The complaint has been investigated and resolved to the customer's satisfaction.
The complaint has been investigated and resolved to the customer's satisfaction.
NordicTrack
-
offering assistance
Dear Customers,

I work for Nordic Track in Customer Service. I realize that by coming to this site you are either venting your frustration in an effort to get help or doing research on a new purchase. I am committed to providing first rate cutomer support and do apologize in advanze for issues you are having. Please contact me if you need any assisstance with anything and I will be able to help you.

Thanks
[email protected]
Resolved
The complaint has been investigated and resolved to the customer's satisfaction.
The complaint has been investigated and resolved to the customer's satisfaction.
This review was chosen algorithmically as the most valued customer feedback.
I purchased a treadmill from the Nordic Track website in early April 2011. It was meant to be delivered in 2 weeks time and with in home assembly. 2 weeks came and went and I had yet to be contacted to schedule delivery, so I called Nordic Track. I was told "these things take time", and my response was, yes, but NOBODY has contacted me, don't you think that...
Read full review of NordicTrack
The complaint has been investigated and resolved to the customer's satisfaction.
NordicTrack
-
terrible customer service
My wife was a part time preschool teacher but had to return to full time work to help the family out with expenses. She was going to be facing some long hours during the winter and into the Spring. She struggled to find time to go to the YMCA anymore and stopped going altogether. So for Christmas I ordered a treadmill she could use in fleeting moments she might have free especially late at night when the gym would be closed.
I looked at a lot of brands but wanted to go with a name brand I thought I could trust so I bought a NordicTrack Commercial 1750 from the NordicTrack website.
It has been the worst online purchase I have ever made!
It arrived January 12th, 2011 and I put it together. It worked for about an hour. The display would not come on at first and we tried and tried and it would come on for a short time then turn off.
I went through the manual, talked to customer support about troubleshooting it and nothing worked. So they said they would come out and look at it. It took several weeks for someone to show up and now it's early February.
They diagnosed the monitor was broken (no kidding). They supposedly ordered one. The only thing that ever showed up were cable ties. I called and they said it was ordered, etc etc. But nothing ever showed up.
Now it's March 10th, 2011. I call because winter is almost over and my wife is exasperated. They can't tell me what happened to the parts. They can't track it (How can you NOT track an expensive computer part? I doubt they ever really shipped it. Now I ask for my money back and ask for a manager to call. No calls. I call back March 18th and speak to somene that can't explain why no one ever called but says a return has been processed. I asked for a supervisor to call me back……no call.
March 22nd – A large box arrives from Icon Fitness, who is the real company behind NordicTrack. Icon (www.iconfitness.com) makes several brands like "ProForm"and NordicTrack. Anyway this huge box has no instructions, no contact information, nothing. I call back. I am told I have to disassemble the treadmill myself, put it in the bx and a shipping company will call me to come and get it. This machine is 350 lbs! I cannot believe they wouldn't after all this hassle come to my house and take it away themselves.
So it's April 3rd. I am here with a huge box, a broken treadmill, no one has called to come get it. And I am out thousands that I don't think I am ever going to get back. The worst part is my wife missed the opportunity to use it during the entire winter when she needed it most.
I even tried their social media outlets to NO avail….
I sent msgs to their twitter account @nordictracklive
I sent messages via their facebook page (which now does not support that feature)
I tried posting a review on the NordicTrack website stating my issues. Interesting enough it got deleted because it would have brought down the 5.0/5.0 star rating for the device. That was sleazy!

Also they call the model the "Commercial 1750" implying it is tough enough to be used in gyms which is why they charge more right? It has COMMERCIAL1750 in bright orange letters on the side of the machine BUT on a label underneath the treadmill says in BOLD letters "CONSUMER USE ONLY". Isn't that deceptive?
Resolved
The complaint has been investigated and resolved to the customer's satisfaction.
This review was chosen algorithmically as the most valued customer feedback.
To Potential Nordic Track Customers I have been a loyal nordic track customer for many years, and my use of your products has been very satisfactory, until recently. I bought a ski machine, my second one, in October of 2009, with out the extended warranty and in the last couple weeks a problem with one of the rollers developed and soon the machine ceased to...
Read full review of NordicTrack
The complaint has been investigated and resolved to the customer's satisfaction.
NordicTrack
-
continually shuts off / terrible customer service
Ordered treadmill (C-1250 for $1500) on Feb 21, 2011. Finally delivered on March 9, 2011. I put it together on March 11. Instructions were not very clear and the MANY bolts/screws needed were not clearly labeled and difficult to figure out. FINALLY got it together (2-3 hours). Within the first 24 hours we started to have problems. The treadmill will just shut down after about 7-10 minutes of use. We have to re-boot the console to restart it. The touchpad is really difficult to use and not very well calibrated (I've re-calibrated it 3 times already). I called customer service and was told they'd send technician out from some contracted company. That was 6 days ago. Stillwaiting to hear from them. I called NT again today. They said I should hear from the company with-in 3-5 BUSINESS DAYS and that tomorrow was the last day. Of course this will be to set up an appointment, not see a technician. What a JOKE! Today is March 21--one month to the day I made my mistake and ordered a Nordic Track. After reading many reviews about their customer service department I now know I made a poor choice in my treadmill. Wish I would have read them beforehand. Now you are reading mine.
Resolved
The complaint has been investigated and resolved to the customer's satisfaction.
This review was chosen algorithmically as the most valued customer feedback.
During December 2004 I purchased a NordicTrack SL710 stationery excercise bike from Sears. It was listed at $349, but reduced to $249. I am a senior citizen and do not use it on a regular basis. After about a week the console stopped working so they sent me a new one. It uses 4 "D" batteries which is a nuisence because they have to be replaced every month...
Read full review of NordicTrack
NordicTrack
-
thieves
The machine was complete assembly and was very hard to set up. I called the number for a technician to come and set up the eliptical and they ask for 160 dollars. What the thiefs!I endeded up doing the job all by myself. Idiots deceivers. Do not buy their machines unless you want to pay 160 plus dollars for their technician.I regret that I bought this thing is o big and akward. Buy the way no returns once you get you are stuck with it. Be smart don't buy their machines they weight a lot, take lot of space and they are hard to set up.
We are here to help
16 years' experience in successful complaint resolution
Each complaint is handled individually by highly qualified experts
Honest and unbiased reviews
Last but not least, all our services are absolutely free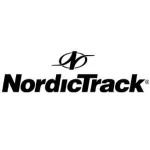 NordicTrack contacts