Treadmill Doctor complaints
8
Newest Treadmill Doctor reviews & complaints
Walking deck
I bought a walking deck for my treadmill from them and they claimed its a "commercial grade"( allegedly). First of all there is nothing commercial grade about it, Its a simple piece of plywood with some kind of paint on it. and second, it does not match the original walking deck. It was 1/2" longer and was missing the 1/8" rubber mat and the mylar sheet on it. Third, it did not have pre-drilled holes in it. So obviously it did not work. Looks like they have one or two generic decks and that is what they sell. When I called to clarify, they told me it is "commercial grade" and it should work. Well guess what Sherlock, it does not, Since I had already drilled holes to put it in, they told me it can not be returned. now I am stuck with a useless piece of plywood that cost me 200 dollars.
Fitness Equipment Parts
As a fitness equipment repair service based in the Chicago, Milwaukee and Madison areas, we order parts from Treadmill Doctor quite frequently. They are always very helpful and great to deal with, the level of knowledge and customer service couldn't be better.
The complaint has been investigated and resolved to the customer's satisfaction.
False Reviews
Treadmill Dr is actually 2 very large guys (fat) that claim that they test fitness equipment for their reviews. They do not, they take money from the manufacturers that have them visit their facility and take them out for a nice dinner (or two). They go to some of the shows and barely walk into some of the manufacturers booths and then claim that have tested their equipment for their so called best buys and reviews. Think about it, who would do a review for free and NO monetary gain. It's a business and they are making money off of the products they sell and for those that they don't, they pad their wallets and their ### with visits to their best buy companies. Beware of what you read. Do yourself a favor and check out other reviews like fitness professor and truthaboutfitnessequipmentreviews.com
Resolved
The complaint has been investigated and resolved to the customer's satisfaction.
Is Treadmill Doctor legit?
Treadmill Doctor earns 100% level of Trustworthiness
SAFETY NOTICE: ComplaintsBoard has analyzed Treadmill Doctor and determined that it has perfect credibility and is completely trustworthy, with a legitimacy rating of 100%.
We found clear and detailed contact information for Treadmill Doctor. The company provides a physical address, 2 phone numbers, and 2 emails, as well as 4 social media accounts. This demonstrates a commitment to customer service and transparency, which is a positive sign for building trust with customers.
Treadmill Doctor has registered the domain name for treadmilldoctor.com for more than one year, which may indicate stability and longevity.
Treadmilldoctor.com has a valid SSL certificate, which indicates that the website is secure and trustworthy. Look for the padlock icon in the browser and the "https" prefix in the URL to confirm that the website is using SSL.
Our scan shows Treadmill Doctor website is free from malware and phishing activities, which are types of online threats that can include viruses, worms, Trojan horses, ransomware, and other malicious code, as social engineering tactics used to trick users into sharing their personal information.
Treadmilldoctor.com you are considering visiting, which is associated with Treadmill Doctor, is very old. Longevity often suggests that a website has consistently provided valuable content, products, or services over the years and has maintained a stable user base and a sustained online presence. This could be an indication of a very positive reputation.
Several positive reviews for Treadmill Doctor have been found on various review sites. While this may be a good sign, it is important to approach these reviews with caution and consider the possibility of fake or biased reviews.
Treadmilldoctor.com appears to have online shopping features, it's important to know that the platform supports an extensive range of payment methods, making it convenient and easy to complete your transaction. The payment procedure on the website is also relatively simple and straightforward, ensuring a smooth and hassle-free experience for buyers.
Treadmilldoctor.com regularly updates its policies to reflect changes in laws, regulations. These policies are easy to find and understand, and they are written in plain language that is accessible to all customers. This helps customers understand what they are agreeing to and what to expect from Treadmill Doctor.
Our Conclusive Verdict: After a thorough evaluation of this company, we highly recommend doing business with them. Our assessment shows that they are trustworthy, reliable, and committed to providing a safe and secure experience for their customers.
Did not send part
I had ordered a motor belt for my treadmill from treadmill doctor. I recieved an email to confirm my order. after 2 1/2 weeks waiting and never hearing from them, I called. Waited on hold for a few minutes then spoke with someone about the order. She was very short and not very polite. She put me on hold for a few more minutes then told me they had sent me an email that said there was a problem with my order. I looked through email and found nothing. I also looked through the spam mail and also nothing. I told her I didn't have an email from them except for the comformation email. So she argueed with me that they had sent it even though I had not deleted anything from my email. She then asked if I wanted to reorder the product, without even a sorry for the mix up.
The complaint has been investigated and resolved to the customer's satisfaction.
This review was chosen algorithmically as the most valued customer feedback.
I bought a treadmill belt from treadmilldoctor. It did not fit properly. My mistake- so I had no problem with sending it back within the 30 days and paying the restocking fee as per their policy. However, when I followed their instructions for returning the item and called their customer service number for a RMA # that was required for all returns, I was on...
Read full review of Treadmill Doctor
The complaint has been investigated and resolved to the customer's satisfaction.
Poor refund policy
We recently ordered a treadmill walking deck replacement from treadmilldoctor.com and paid for expedited costs to ensure timely delivery (costs of $24+ for shipping). The part not only did not arrive for over two weeks, treadmill doctor was slow to inform and then chose to order from another company to send our deck to us. When it arrived (over two weeks later, and our credit card had been charged since day 1), the part not only was incorrect, it was damaged.The process to replace it was insanely difficult, requiring us to take pictures of the wrong part, and then they asked if we wanted a refund or a replacement part! Of course, we asked for a refund, and found after the fact that the shipping and 15% restocking fee were removed from the costs, netting us a refund of $169 on a purchase of $225!These practices seem certainly unfair and although it's their "Merchant Policy" in our incident, an exception should have been made considering all of our issues were based on their mistakes, not ours.
Resolved
The complaint has been investigated and resolved to the customer's satisfaction.
The complaint has been investigated and resolved to the customer's satisfaction.
TREADMILL REPAIR
I SENT THE TREADMILL DOCTOR THE PARTS ON MY TREADMILL THAT MIGHT BE BAD, AND THEY HAVE NEVER EMAILED ME BACK AND WILL NOT SEND MY PARTS BACK TO ME. VERY UNPROFESSIONAL IN MY OPINION. DONT SEND THEM ANY PARTS YOU WANT TO GET BACK, CAUSE THEY WILL KEEP THEM!
Resolved
The complaint has been investigated and resolved to the customer's satisfaction.
The complaint has been investigated and resolved to the customer's satisfaction.
Has not sent our item, but took our money!
We ordered a belt from Treadmill Doctors on Jan. 8. Later we received an email that our item had been fulfilled. They gave us a tracking number to follow up, and a tracking number through Fed-Ex. I called Fed-Ex last night and they said that they had received the information but the item was not called for pick up. I called Treadmill Doctors and was put on hold for a very long time. No one ever answered. I sent emails and they were not answered either. I checked the tracking numbers for the website and there was no item ordered on our account. They are still not answering my emails! Beware!
Resolved
The complaint has been investigated and resolved to the customer's satisfaction.
Collect Your Trust Badge
Be recognized for outstanding customer service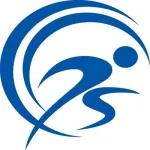 Treadmill Doctor

contacts
We are here to help
19 years' experience in successful complaint resolution
Each complaint is handled individually by highly qualified experts
Honest and unbiased reviews
Last but not least, all our services are absolutely free