Treadmill Doctor Customer Care Service

Treadmill Doctor

1333 Kansas St.
Memphis
Tennessee
United States - 38106

Customer Support Phone Numbers

Work days:

| | |
| --- | --- |
| Mon | 8:00 AM - 5:00 PM |
| Tue | 8:00 AM - 5:00 PM |
| Wed | 8:00 AM - 5:00 PM |
| Thu | 8:00 AM - 5:00 PM |
| Fri | 8:00 AM - 5:00 PM |
| Sat | Closed |
| Sun | Closed |

Mailing address:

Treadmill Doctor
P.O. Box 18576 Memphis, TN 38181-0576
Treadmill Doctor Complaints & Reviews
I bought a walking deck for my treadmill from them and they claimed its a "commercial grade"( allegedly). First of all there is nothing commercial grade about it, Its a simple piece of plywood with some kind of paint on it. and second, it does not match the original walking deck. It wa...
As a fitness equipment repair service based in the Chicago, Milwaukee and Madison areas, we order parts from Treadmill Doctor quite frequently. They are always very helpful and great to deal with, the level of knowledge and customer service couldn't be better.
Treadmill Dr is actually 2 very large guys (fat) that claim that they test fitness equipment for their reviews. They do not, they take money from the manufacturers that have them visit their facility and take them out for a nice dinner (or two). They go to some of the shows and barely walk...
I had ordered a motor belt for my treadmill from treadmill doctor. I recieved an email to confirm my order. after 2 1/2 weeks waiting and never hearing from them, I called. Waited on hold for a few minutes then spoke with someone about the order. She was very short and not very polite. She...
I bought a treadmill belt from treadmilldoctor. It did not fit properly. My mistake- so I had no problem with sending it back within the 30 days and paying the restocking fee as per their policy. However, when I followed their instructions for returning the item and called their customer...
We recently ordered a treadmill walking deck replacement from treadmilldoctor.com and paid for expedited costs to ensure timely delivery (costs of $24+ for shipping). The part not only did not arrive for over two weeks, treadmill doctor was slow to inform and then chose to order from...
I SENT THE TREADMILL DOCTOR THE PARTS ON MY TREADMILL THAT MIGHT BE BAD, AND THEY HAVE NEVER EMAILED ME BACK AND WILL NOT SEND MY PARTS BACK TO ME. VERY UNPROFESSIONAL IN MY OPINION. DONT SEND THEM ANY PARTS YOU WANT TO GET BACK, CAUSE THEY WILL KEEP THEM!!!
We ordered a belt from Treadmill Doctors on Jan. 8. Later we received an email that our item had been fulfilled. They gave us a tracking number to follow up, and a tracking number through Fed-Ex. I called Fed-Ex last night and they said that they had received the information but the item...
Recently Discussed Complaints
Consumer Tips & Tricks
Worst rating
Subjects of Wide Speculation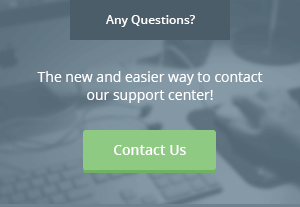 Latest News & Stories
Stay Away
Latest Questions
Latest Groups
Today's Mess-Up Photo