Netflix
-
unauthorised chargers
Hi there I have a compliant about my account which got charged last night which I had no knowledge of, I'm not to impressed about this considering that I didn't even use the free 30 day trial that I originally gone for, my email address is:::: [email protected]:: my account details are from when I was last online which was the 8/10/15 which I know we didn't watch the two films which are Essex's boys retribution and Only fools and horses which we didn't watch. I also notice on my settings that there weren't set up to the way I would have had them originally, so can please get in touch with me by my email.
Netflix
-
ne of the greatest christmas movies missing in your lineup
Each and every Christmas l enjoy the holiday programs offered with Netflix but there is just one of the greatest Christmas movies missing in your lineup that my family and l have enjoyed for many years. The movie that I speak of is "National Lampoons Christmas Vacation". This movie seems to address the holiday confusion and mayhem that every family experiences this time of year and I understand that they are so many more pressing issues to address than my minor dilemma but if you can see your way clear to include this one family movie would be greatly appreciated.
Netflix
-
signing in
After having Netflix for over two years...tonight they asked for sign in which didn't work. Called cust service...they blamed dishtv, never said try to change your password. After telling us to call dish for a tech, we changed the password for netflix, reprogrammed dish box, and now everything works again. Netflix was not helpful, lost an hour of our time. Philip Herman 11/25/15 9:30pm
Netflix
-
streaming service
I have been a customer of Netflix since 2008 - my payments are always made on time. I was looking at possible changes to my streaming account - made a change by accident, their system didn't give me an option to reverse or cancel the change. I called Netflix customer service immediately to see if they could cancel the change since it doesn't go into effect until my next billing cycle. Of course they can't. WOW NETFLIX way to treat your long term clients, no wonder your losing them.
Netflix
-
streaming service
I do understand the need to change as you go, keeping up with the market and all, but you don't always get it right. You recently changed your listings, one of the changes you made is to no longer include the running time . if I only have 2 hours to kill, I would not really want to start watching a 3 hour film .I hope you will include running time again. Another thing, should I really have to go through a third party to provide you with feedback, which is after all useful to you
Netflix
-
streaming movies
Netflix used to be a pretty good choice for movies at a good price. Now, the movies are below B movies and most of them are from Japan or low grade kung fu crap. There are thousands of movies that have been made in the last 20 years (in every category) that are really good but Netflix chooses to air trash. I have seen many complaints by viewers regarding this matter but, Netflix seems not to care because they are adding more and more trash to their lineup. Even the decent movies they had in the past 3-4 years are now unavailable. They are leaving their viewer no options but to cancel their subscriptions and look elsewhere for entertainment. If another company was formed in the streaming movie industry I would move immediately. Also, why doesn't Netflix have a direct complaint option on their site? Maybe they just don't care what their viewers want.
Netflix
-
not a lot of new movies like other sites have
My husband and I have had netflix for awhile now and netflix keeps updating there page and adds some old shows and movies which is fine and there is stupid shows that we down grade to the lowest star because we don't like and you don't take off. Would like to see some new movies from this century like the other competitors have other wise we will be canceling netflix and not wanting it back. I am not the only one that thinks this way too I have other friends that feel the same
Netflix
-
the deletion of a show
One of the most amazing TV shows where taken off of the options, and multiple people are upset about this. Of course the TV show I am taking about is...South Park. A lot of people love the show and most that have Netflix are wanting to bring it back. To some people it is a great way to enjoy television and others it is not but, a lot of people do enjoy it. So I ask with tons of people in mind will you bring back South Park?
Netflix
-
rental movie scam
They contacted me through a Chrome pop up, offering a free movie if I completed a survey for Chrome. The website offered free movies and free membership, but required a card number to verify identity, and promised me several times that my card would not be charged unless the rental movie service was used ay any point in time. No where did they make it clear that a monthly charges of $49.95 was going to be made after five days of suscribing to the service.. I didn't even get to watch my 'free' movie and I learned of the charge several days after it happened through my Bank. What I plan to do now is continue to document the scam, finding nice websites like yours who will provide names of victims and case scenarios as to how they happened. I also plan to file a claim with my Bank and report this to the FBI or some organization that can stop this filth from scaming money out of others. Thank you for your services.
Netflix
-
poor quality of discs
Over the past couple years, I've noticed more and more problems with the playback of DVDs and blurays. It seems at least 1/2 the movies we get anymore will screw up somewhere in the middle and we'll miss part of a chapter or more to freezing up. The discs themselves often show little or no wear which tells me it's a quality control issue from the manufacturer side.

Lately, we've been getting more and more discs that won't play at all. They won't even load in our bluray player. The last example was Interstellar. It wouldn't play so we asked for a new copy to be sent right away. That one showed up and wouldn't play either. I called the 800# to tell them about the problem and about how more and more of their discs have been faulty and they claimed it was the firmware on my DVD player, not their discs. I spent the next hour figuring out how to upgrade the firmware on my player and the movies STILL didn't work. I called to tell them they had a QC problem but they still claimed it was my player's problem. My wife and I got fed up and finally paid $5.95 to watch it in-demand through our cable service. The 3rd disc showed up several days later and, lo-and-behold, it worked just fine. I wanted to call Netflix and tell them they were wrong, but I didn't want to put myself through that mess again. I feel like they should have paid that $5.95.

Oh, by the way, the movie we have right now--Wild--won't play at all. It looks brand new. Screw Netflix and their crappy discs.
This review was chosen algorithmically as the most valued customer feedback.
Since the first of the year, it has taken one additional day for Netflix to receive and then to mail out a new disc. Whereas in previous years, the receipt and mailing occurred the same day, it is clear that the turn-around process is taking an additional day. Sure, it could be the Post Office that has changed its procedures, but I doubt it ... they have no...
Read full review of Netflix
This review was chosen algorithmically as the most valued customer feedback.
Since last year netflix has purposely slow down delivery and receiving service. For example I was able to mail a dvd on Monday morning, Netflix would receive and deliver on tues and my dvd would arrive to me on wed..Now it will ve lucky if I would receive it on Thursday or fri..Netflix has refused to deliver and receive on Saturdays. In the past I was able...
Read full review of Netflix
Netflix
-
not enough series or good movies
I have been using netflix for years and I use to think it was absolutely amazing but nothing has changed. Netflix has defonitly got not enough series like gossip girl and pretty little liars. I also think they should have more better movies for teens but my main complaint is about the series i defoetly think if ey had a lot more series they would be much more popular also use need to update ur website make it look nicer I believe that if they make these changes netflix will once again be amazing and I look forward for this time
Netflix
-
lack of new films released online
I have been a customer with Netflix for many years. I am not seeing any improvement in releasing newer, major film company movies to view online. I no longer use their DVD/Blu-Ray rental option due to the new inexpensive technology of the "Red Box Company" Kiosks available in many cities and states. With "Red Box" you can rent new films released each Tuesday for under $2.00 per day and they have the latest film selections available when DVD/Blu-Ray are released. Netflix is releasing more and more low budget, low quality films, with low star ratings in their movie catalog for viewing movies online. Ie. Playstation 4, Playstation 3, Microsoft X-Box, PC/Mac, and/or devices you can use to view their entertainment online. I would like to see an improvement of releasing films that are newly released on DVD/Blu-Ray to be included for customers who just have the account in which we can only view via the web. There needs to be more major film company and distributors films released each week that are blockbusters or critically acclaimed as well. I am beginning to see more television shows being released than actual movies. I am not really into TV shows due to a Cable television subscription through Comcast. Even Comcast's 'On-Demand' option are releasing better films. I am becoming disappointed in the amount of new movies being released and the library is still poor. Not being able to search and browse for movies that should be available for viewing. 85% of the time I search their library of films rather old or new, I can't find many films that were released from the 1990's to 2015. There is time for major improvement in the selection and more variety of films that interest movie lovers in specific categories. Ie. Horror, Thriller, Drama, Science Fiction, Suspense, Action, etc. I am truly considering cancelling my subscription if Netflix doesn't improve their movies for online viewing only.
The complaint has been investigated and resolved to the customer's satisfaction.
Netflix
-
lack of information
I used to base my choices about movies to rent on Netflix partially based on the explanation given by Netflix, and somewhat on the reviews by other Netflix viewers. But recently Netflix has changed the way they review films. Now, all there is to go on is the member reviews because Netflix doesn't break down the reasons for ratings anymore. Why don't they inform members about nudity, language, violence, or type of sex (gay or straight) anymore? That's not fair! I don't think I should have to read through the boring reviews from other members, and still have to do my own research too, just to find out whether or not an R rated movie was rated R because of violence, nudity, language, or some combination thereof. I especially don't want any nasty surprises half-way through a movie. I do not like nudity, or gay sex scenes, and do not appreciate the change in policy. We are paying for a service, not just a movie, after all, we could just as well go to a Red Box if we didn't care what we watched!
Resolved
The complaint has been investigated and resolved to the customer's satisfaction.
Netflix
-
Poor service, rudeness
Netflix's service has gotten terrible.. We've been members at least 13 years and used to be they received the films back and the next day new ones would be sent out, not any more. In Brooklyn, a one day service to return to them now it's 3 or 4 days before they show them returned and another few days before they ship out the new ones. I believe they are doing this on purpose so people cannot get movies faster and Netflix can save on postage. When you call to ask about what is going on, why is it taking so long they are rude. We have about had it with them, NOT reliable anymore and many of the DVD's we received are damaged and can't be watched when you get them.
The complaint has been investigated and resolved to the customer's satisfaction.
This review was chosen algorithmically as the most valued customer feedback.
I cancelled my netflix service 2/22/2014, I got sprint free 6 months offer and my account was reactivated may 2014, after 6 months of free service without my authorization netflix started charging me on my credit cart 7.99 from september, total of $23.97 in consecutive months of september, october and november, I spoke to netflix supervisor megan station in...
Read full review of Netflix
The complaint has been investigated and resolved to the customer's satisfaction.
Netflix
-
movie repeats
I have a complaint regarding the movies on Netflix. The same movies are being played on every genre choice. The old movies on there aren't good enough. There are low ratings but they insist in playing the same things. Scandal has not been updated. Add on Man on Fire or Air force one. I am not all that happy. Make a change PLEASE !
Resolved
The complaint has been investigated and resolved to the customer's satisfaction.
The complaint has been investigated and resolved to the customer's satisfaction.
This review was chosen algorithmically as the most valued customer feedback.
I tried to reinstate my account tonight by going to the website and putting new payment information in and processing a payment. Netflix took more money off my card than the monthly fee, then told me there was a problem with my payment method and they could not reinstate my account. When I contacted them about it they said they never got the money and when...
Read full review of Netflix
The complaint has been investigated and resolved to the customer's satisfaction.
This review was chosen algorithmically as the most valued customer feedback.
Really Netflix! My three year old does not watch much of the shows that Netflix has to offer. He goes through fazes and his faze right now is Mighty Machines which I was thrilled to see they had. I go in tonight to turn his show on only to be told nothing matches my description. Please put this show back in your viewing selections!!! Thank you.
Read full review of Netflix
We are here to help
16 years' experience in successful complaint resolution
Each complaint is handled individually by highly qualified experts
Honest and unbiased reviews
Last but not least, all our services are absolutely free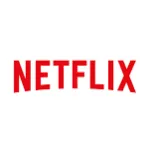 Netflix contacts