Mondo
-
Degrading my name
Mondo has been the worse experience of my life they have left me hanging for 5 months and still on going...

They made a mistake on there side and I have been sent up and down as a circus to get this sorted I would not recommend anyone to use them this is utterly disgusting they do not care of there consumers at all to let the query drag 5 months without any contact just be patient lol
Desired outcome: Clear my name period
Mondo
-
Only received 1 phone paying for two
I was approved for 2 separate contracts for the Samsung A53 5G so that means 2 phones and 2 contracts for R500 each p.m .on MTN I received only 1 phone and was sent the payment mandate for a debit order of R1000 pm for 2 phones. I'm getting the run around now between mondo and mtn .where is my other phone? If you go to your recordings you will pick up I was approved for 2 phones and 2 contracts. Kindly note I will suspend the debit order until this is resolved I can't pay for 2 contracts if I only received 1 phone. Thank you! I keep on emailing and trying to call with no luck.
Desired outcome: Am I cancelling the debit order or are you providing me with the second phone?
Mondo
-
Thieves Fraudsters
I applied for laptop only received 20% of the goods advertised.

I want to cancel contract and the must come collect the crap they sent me.

I have made many phone calls sent many emails I took a days leave from work to sort this issue out. But absolutely no had been done

The addn did not say while stock last I want what I applied for. If you buy a Pizza by me and I give you one slice are you going to be happy my fuck man I don't want this come fetch it or bring my stuff I asked for thanks

Vi am not getting any assistance.

Jonathan Garnett

0662496181

8208265224080
Desired outcome: I want what they advertised nothing more than re nothing less
Mondo
-
Mtn upgrade
On 22/02/2022 Mondo phoned me regarding upgrading my two MTN Contracts which were about to expire. I upgraded both. BUT them I got billed for a ridiculous amount and when I finally got my invoice, I discover that I am now paying for 3 contracts. The old contract on 0733458653 as well as the new contract on 0733458653. I phoned MTN and they told me since MONDO did the upgrade, they must rectify it. But it seems that the agents can not understand what is wrong. I have only two contracts on 0733458653 and 0835965297 but I am paying FOR THREE. The old contract on 0733458653 WAS NEVER CANCELLED!. I need it to be cancelled so that I am only paying for the two new upgraded contracts. I have sent several e-mails and phoned regarding this with no positive outcome
Desired outcome: Old previous contract to be cancelled to that I only pay for the two new upgrades
This review was chosen algorithmically as the most valued customer feedback.
Good day! The above order refers. Kindly be advised that on the 14th of March 2022, I had spoken to a Mondo consultant with regards to the cellphone device provided to me which was incorrect in terms of what was offered to me by your sales agent. Since Mondo was unable to change the device it was suggested this contract be cancelled an another sales agent...
Read full review
Mondo
-
Mondo MTN Fixed Line LTE
I have been trying to resolve an issue which revolves around the MTN Fixed Line LTE home package since the 08th Feb 2022 but to no avail.

I was sold the above package by a Mondo Agent who informed me that it was a 30 day trial and after the trial, I could make a decision on whether I would be keeping the modem and deal.

The modem I received was not as was indicated in that it had no battery back-up (which was one of the selling points of the deal) and could not be configured, even though I was successfully Rica'd by MTN.

After the help of a technician, the system was up and running on the 21st Feb 2022. I contacted Mondo MTN on the 28th Feb to inform them that the system was working, however, the speed was insufficient for my purpose. My proposal was to please provide me with an upgraded speed. The agent who took my call then told me that I only had ten days for the trial and since this time had lapsed, I could only qualify for a speed upgrade after three months.

I informed her that this was not correct since I was sold the deal on a 1 month free trial and even if it was 10 days, I was only able to access the system since the 21st Feb, meaning that I was still within the 10 day trial. She informed me that the 10 days started from the 08th Feb (even though I had no service until the 21st Feb). I then asked her about the voice recordings and she asked me if I wanted to lodge a dispute, which I agreed to. She further informed me that the dispute lead time is 5 working days and that I should call back on the 07th March 2022 for a resolution.

When I called back on the 07th March, I was informed that MTN systems were down and that I should call back later. I then called back on the 09th March and was referred to the Mondo Telkom agent who informed me that the MTN systems were still down.

I finally called on the 15 March and was assisted by an agent from Mondo MTN who informed me that the dispute had not been resolved and that the voice recording was not submitted either.

I told her what I intended doing and she advised me that she shall escalate the matter to her superior who would call me back on progress with my query.

Suffice to say, I received no call back nor feedback on my query and attempted to call the Mondo Call centre on the 08 April, only to be informed by the Mondo Telkom agent that the Mondo MTN system was down yet again and that no-one could assist me with my query.

And to add to the matter, Mondo has now debited my account for the LTE fixed line system despite the query being outstanding. I am of the firm opinion that this company is ignorant of customer service, especially with a customer who was willing to continue with the contract, albeit on a higher package.
Desired outcome: Some feedback on my query, with reference number RC0191123 and a resolution.
Mondo
-
MTN Upgrade fraud
I did an online application and was contacted by a sales agent by the name of Sasha Lee. I requested a galaxy s22 on a package which was quoted at R719 pm over 24 month period. The agent further confirmed my package and this verifiable with call recording. Its been 7 days, I tried getting hold of the agent who has given me an incorrect number on which to get hold of her on, further to this I called the call centre and to my surprise find the following. My upgrade was not done, the agent opened a new line and put me on a 36 month package. I now have my existing package and another package for 36 months. Do not deal with this company as they deal fraudulently, even though calls are recorded for these purposes it does not seem to deter them from acting fraudulently. I have instructed them to cancel the line and am awaiting confirmation via email.
Mondo
-
Waiting period
I was approved a contract phone on the 24 March 2022 told that it will be delivered to me within 7working days. Which I'm still waiting even today. When I track my delivery it says my ID number does not exist. When I try to place another contract it says I already have one with MTN. What kind of a scam r u guys. Please help by delivering what I odered or completely cancell the contract I will go straight to MTN. Co update or phone call or even a simple communication from Mondo. Please cancell the contract with my name
This review was chosen algorithmically as the most valued customer feedback.
25/03/2022 - started at 13:15 receiving sms's from MTN regarding a contract I did not apply for I called the call centre on 135 for MTN and was referred to contract line which was no help then was told she will transfer me to online applications for Mondo as someone fraudulently opened up a contact on my number but the call was cut off. Called the number...
Read full review
Mondo
-
Upgrade
I upgraded online and double checked on the conversation that it must be an upgrade on my line. I am now paying for 2 SKY contracts and I cannot get hold of anyone since end Jan. The tip of the iceberg is that the reply I received today - sorry you are out of your cooling off period! I DIDNT REQUEST A NEW LINE ! RE: FW: Number Due Upgrade 27843163924 Reference 1/14695014165 [#RCO200515]

All MTN consultants shy away from assisting and Says sorry MONDO deceiving that is a franchise and affiliated with MTN should take some responsibility ! It's a lot of money and. Want this sorted !
Desired outcome: Cancel the additional line you added and transfer my existing number onto the contract upgrade I requested - I want my recording when I upgraded
Mondo
-
MTN contract
What is it with your service coz I never apply for anything with you guys but now am receiving messages that they will be deduction on my acc for MONDO MTN that I dnt even know about, worse part is that I dnt even remember having a MTN Sim card or anything related with MTN, so plz sort your problem coz I dnt wanna be part of your scams or frauds. Thank you
Desired outcome: I just need answers and to you guys sort this thing out.
Mondo
-
Service
Hi i have put through an appliciation and received a call i processed evertything with an agent called Leah after the call i received an order number (1-16254746811) she told me everything is fine and i dont Have to pay anything only the activation fee of R150 on the 1/4/2022 and by then i would have the phone i applied for which was the Nova 8I i then received an sms stating to pay an up front payment im trying to track my order im unable to do so its saying not found the contact policy i received is only regarding a funeral policy the contract was for R389 i gave my acc number for a debi check

this seems to be a scam if i dont receive a call by hakf 3 today on 0678544873 i will be reporting this

just a bunch of liars total scammers
Desired outcome: a call explaining and compensation
Mondo
-
sim contract
hi

kindly assist me, a sales agent called me 1/12/2019 selling their product.

i was interested to the deal which i had to pay R100 monthly . but when they deducted on my account the amount was not what we agreed on.

i called i explained my problem but no one helped . the money that they say i owe them is less then a R1000 but it is affecting my credit score as i am viewed as a person who failed to pay .

i have called countless times hoping to get assistance.
Desired outcome: i would really appreciate it if the company go though the call records as they said they recorded our call, and give me justice on my name. clear the credit.
Mondo
-
2 Contract Sim card
Hi there Mondo team.

I have 2 MTN contract from you guys, it the sim cards and 2 phones.

I have made a couple of complaints about the the issue and been to multiple stores to try and get the problem resolved but nothing.

It's been since last year September and still nothing on both the sim cards we can make phone calls and send sms messages but we can't receive calls and sms messages on the phones.

When we change the sim cards the phone works perfectly.

I'm currently using an other MTN sim card just to be able to communicate.

Please find it in your good heart to help me solve this problem or to cancel or change the sim cards if possible.

MY ID : 8901255105083

And email :

[email protected]
Desired outcome: Just need help with the network
This review was chosen algorithmically as the most valued customer feedback.
Disgusted, extremely disgusted... My problem started when a salesman by the name naresh, or vanesh (speaks very softly) sold me a mecer guru touch screen with false pretenses. The parcel arrived (only when I opened the tablet, I could see that it is not 128 gig as per the salesman (telephonically) it was 64 gig... Tried to cancel, - with a lot of emails -...
Read full review
Mondo
-
Cancelled contract but money was still deducted from my account
I got a data SIM which did not work so I cancelled the contract but the next months money was still deducted from my account. I have been sending emails trying to get back the money they deducted but still nothing, this has been going on for months. And then they still send me messages that my account is an arrears. Really what account, it was cancelled because of the SIM not working.
Desired outcome: Please pay back the money you owe me
Mondo
-
Non working and inactive Data Sim card
Mondo (Rewardsco) sent me a MTN data sim card in January 2021 and more than a year later, I've not heard from Mondo again and now they handed me over to a debt collector for a data sim card that doesn't work and I never used. How does this organisation make customers liable for a product that doesnt even work? Ridiculous service and a call centre that charges you airtime and can't even assist you
Desired outcome: Cancel this arrangement and don't charge a customer for a product that doesn't work and is inactive
Mondo
-
Applied for an MTN laptop through Mondo a month ago and still have not heard anything back
Could someone please tell me if I approved or not...

I applied for a MTN laptop a month ago and was told I was approved and after 48 hours the courier would contact I have heard nothing back ever since I have no laptop I have not heard back from Mondo and when I check on the tracking site it tells me they cannot find my application. I gave my banking details and everything seriously what is going on
Desired outcome: I want my laptop that I was told I approved for
Mondo
-
Activation of Sim cards
I ordered phones from mondo on the 10 of December the 23 of Dec the admin fee was deducted waited till the 19 of Jan for the Phones to be delivered since then I am waiting for the Sim cards to be activated phoned today they told me 2 hours I am still waiting my airtime is being used what more must I do my friend can't use the phone as the Sim is not active
Desired outcome: Activate the Sim cards through telkom
Mondo
-
No delivery
I ordered an upgrade on Black Friday (30 Nov) - it has been almost 2 months with "NO STOCK", however MTN are still advertising the stock and this is their affiliation?
The support is useless.
They need to honor their contract special and deliver my devices, I have bought the covers for the phone in anticipation.

I have been calling and emailing once a week with no help what so ever.
Desired outcome: MTN should arrange a different service provider.
We are here to help
16 years' experience in successful complaint resolution
Each complaint is handled individually by highly qualified experts
Honest and unbiased reviews
Last but not least, all our services are absolutely free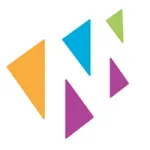 Mondo contacts