CeX / WeBuy.com complaints
156
CeX / WeBuy.com
-
Members of staff mistreating customers
I would to make statement about your members of staff has been saying horrible names behind my back throwing insults about me behind and calling me end i quote "asperger's Andy " which is insult of my condition of ADHD and Autism spectrum disorder and asperger's and it was in Melton mowbray Cex game shop and i would like this matter to be dealt with
CeX / WeBuy.com
-
Poor Experience In Store
I am getting in touch as I have recently brought two perfectly working machines into the Southampton Marlands CEX Store only for them to both be classed as 'Faulty' upon testing these myself there was nothing wrong with them and I believe the person who tested them is incompetent with computers and should not be working in the testing

The items in question were;

Surface RT 32GB

Dell Optiplex 780 USFF

These were placed under order SG2787466 and tested by 'Paul D' on 11/06/2022 both at 11:19:32

He Mentioned that the Surface was not activated, however this comes factory activated with the Windows 8.1 License key it came with so im unsure on how he ended up deactivating this, upon restoring windows activated instantly.

The Dell 780 USFF apparently beeped on startup but upon testing when I got it home there was no beeping and it booted perfectly fine

I have attached some photos of the testing stickers and the surface showing activated windows after being properly restored.

I look forward to hearing back from you at your earliest convenience with a resolution for the issues I have highlighted above.
Desired outcome: Store Credit, Apology from Staff Member, Staff Member to be re-trained
CeX / WeBuy.com
-
Bought a device that don't work
Two days ago I bought a laptop when I got home I found out that the charger was wrong and its got a password which I wasnt told of, and trying to contact someone about this is ridiculous, now im left with £160 worth of laptop which I cant use andevery day that goes by im losing money and I feel that ive been ripped off
Desired outcome: two days loss of earnings due to the fact the laptop is part of my work and what i paid for
CeX / WeBuy.com
-
Apple charger
Wheb we sell our apple charger are we not meant to get the price dor the adapter and the cables seperately? Or is it that the lroce shown for apple charger adapter where in picture it only shows the adapter and doesnot show the cable is the price we get for both the adapter and charger. Because i can see that it is not listed as one item and it is listed as two different item the adapter and the cables. So, example when we go to buy the apple adapter do we get the cables included aswell or we have to but rhe cables seoerately? Cex needs ro be more clear on the description of the items as add more information in the description so that custoners are more clear. Because i went to sell my 61w adapter and they told me that when people buy they donot just come and buy the adaoter the buy cables too so its included and gave me 13 pound which i guess and think was the price of the adapter only and I shoukd have got money for the cables aswell.
Desired outcome: I just wanna see more information on the description of items so that we are more clear what items we need to take when selling that item or what is included when buying that item.
CeX / WeBuy.com
-
2 PlayStation 1 games.
I bought 2 PlayStation 1 games online for £25.90 in total on 18th Aprill 2022. I've been waiting for 15 days now and still havent heard nothing or received them. When I try to track them it says on Royal Mail that they are still waiting to recieve them. I've tried emailing CEX but still haven't heard nothing from them. My order number is 12296250.
CeX / WeBuy.com
-
Marie Parish brought kindle from Nuneaton branch
Brought kindle on13/4 /22 which wasn't changed so when got goods home but on charge Then try to load books but had no instructions so could get to work

I then asked my son-in-law to try as he has kindle but he couldn't get it to work as only half screen. And advised e to all back and ask shop to help

Ent into shop and he asked me to come back in 30mins which l did and then the manager served me and said l had drop the kindle and so would be alou

Aloud to refund tried to tell her it had only been out bag to be charged

So she said o send complaint and hope l could get refund or a kindle that works

Please help mrs parish
CeX / WeBuy.com
-
iPhone 8plus
I brought an iphone 8plus from your store in Hove a week ago on a full battery it lasts an hour then it has to be put back on charge which then takes ages to charge I took it back on the 28th of April wanting my money back as it's faulty but got told there is nothing wrong with it I would like my money back as it's faulty no fault of my own I found the staff very rude and not wanting to do their job
Desired outcome: A full refund
This review was chosen algorithmically as the most valued customer feedback.
7 days ago I purchased a phone from cex Coventry a pixel 5 XL at the time of purchase I was asked is this a good 5g handset in which the staff member replied that it was and it a great handset made buy Google. I purchased the handset for 220 pounds and then took it home. The next day I took it out the box and began to charge the device and set it up I put...
Read full review of CeX / WeBuy.com
CeX / WeBuy.com
-
Mobile phone purchase
Good evening

My name is Liam Crilly I purchased a mobile phone on the 15.02.2022 only 9 days ago, so I went into the store in Bootle strand with the phone complaining about the speaker is low and can't here the the phone when playing voice calls, so they looked at it and said that the warranty is void due to a slight lift to the screen which I was not aware of this issue iv been a valuable customer to your company and am not after a refund , I would appreciate if you can issue a credit note as I paid £180.00 for faulty goods the phone I purchased was a carbon 1 mark 256 GB B grade serial number 354706100065261

Order number BX689750

This phone is very light and only had for 9 days I need my phone for my job because I work for Uber on the day I purchased the phone I was in the shop for 90 mins trying to make the right decision and this was not the right decision I would appreciate if you can resolve this issue I am a valuable customer many thanks Liam
Desired outcome: Credit note to change the phone
CeX / WeBuy.com
-
Toshiba laptop
I took my Toshiba laptop to Bulwell cex in Nottingham and they had it for 5 days and when I went back to get my voucher code they told me that they can't take it as they deleted windows off it and can't put it back on now the laptop dose not work at all it was fully working when I took it in and all they said is there sorry but they cant fix it and they can't give me my voucher but I don't see how that is when it not me who broke it and when I said so you broke my laptop they said well yes
Desired outcome: I want my voucher code
CeX / WeBuy.com
-
Regrading of a mint condition device
I foolishly just sent in a mint condition Samsung Galaxy S8 to Cex and received a response today saying:

"Regraded to C Grade due to deep scratching on device's screen. USB-C charging cable required in order to accept item. Item has been fully tested"

Now, I agree the charging cable was missing - however the device was absolute mint condition. Not a single mark or scratch on either the front or the back of the phone. I even took photos the day before I sent the phone because I was worried about this kind of thing happening.

I've written to them but yet to receive a response. Attached photos taken showing there are no marks on the screen.
Desired outcome: They either pay the agreed quoted price mins a reasonable fee for a USB-C cable or they send back my original mint condition phone
CeX / WeBuy.com
-
Buying in checks
I tried to sell my Geforce 1060 6GB Card in the Peterborough branch and was refused as it was too dusty, so I cleaned the product thoroughly, tested it in two computers, and then took it back in, this time they claimed that the card displayed nothing, a blatant lie, or error of the tester. After returning home and connecting it back up into one of the computers, it works just fine. I then video proof of it working and returned to the store, after a LONG wait in the queue, I was flatly refused even a test "because it failed the test yesterday". The fault is not the hardware, it is undoubtedly a poorly trained tester.

The only way I could recreate the supposed fault was to 'forget' to plug in the ATX power, evidently the same error your inept tester made.
Desired outcome: Better trained staff with provable credentials, and a more transparent testing routine that offers real feedback, or proof of claim, to the customer.
CeX / WeBuy.com
-
Staff and false statements
I took my xbox one x into the east Grinstead store this morning 11/11/21 to sell as I have upgraded and was told I would get £124 for it in cash so I left it to be tested for over an hour when I went back they told me that my controller that was working well this morning was now not working properly and they would offer me £69 as one of their controllers is £55 which is a joke as a new one from Microsoft cost less than that, so the person that tested my console has broken my controller then tried to rip me off so I would like to make an official complaint about the member of staff and put in a claim for a new controller the staff members name is James m and the shop is situated in East Grinstead
Desired outcome: A new controller and some better training for this member of staff or get some less heavy handed staff
CeX / WeBuy.com
-
scam!
u guys have a great team working in chennai Vadapalani forum mall... lol they saying stupid
reason to reject but they know some 3rd party dealer who want to buy the product for 6000rs less.. and those guys are again selling it to ur shop n making 5000rs profit... I've the entire conversation recorded with proof... is there a better way to report scam... my frnd was also there with me.. he say everything...
CeX / WeBuy.com
-
Scarborough shop
Hi I got some headphones from hull store Wednesday and they did not work properly took them back and they did not a no more so they said branshome center shop had some they did not so the said Scarborough shop had some so the call them to see if the would post out and I should of got the Friday or Saturday but when hull call them they did not post out so I am really a not happy customer
CeX / WeBuy.com
-
XBOX 360 discs
Bought 5 xbox games for my grandson, 3 were okay but the other 2 would not work at all in his console. After lockdown I returned to the store with the discs and receipt of purchase. Assistant was not at all helpful she said the discs had been laser burned and they would always be checked before being sold! I do not think this explanation is acceptable as the other discs played without any problem. Another assistant came forward and slightly tapped the counter screen and informed me that if that tap was done on a console it would be enough to laser burn it. As I am of the older generation do they think that justifies patronising me as if I couldn't understand? My grandson has never had a problem with his console or laser burned any previous discs as he treats his belongings with the utmost respect. More than the respect I received when I took these discs back to the Kilmarnock shop. I will NOT accept the explanation given as they think I would just take on board what they said. I am not stupid or think I should be spoken to as if I was unintelligent or senile. I informed them that I would take it further. Hopefully I will receive a more positive, respectful response with my complaint. Is it their word the discs were "fully checked etc. before being put on the shelves for sale" or has the consumer just to accept what they say? A very disgruntled customer. Looking forward to a positive reply.
L A McCormack - [email protected]
Desired outcome: A more respectful and positive outcome than I received in the branch
CeX / WeBuy.com
-
Laptop RAM
I bought 2 x 8 gb ram chips yesterday in Bolton at £22 each.

I sold 2 x 4 x 4gb ram chips for £2 each.

The 2 x 8 ram chips would not work in my laptop. The assistant assured me that they would. The laptop screen went blue and a windows repair did not work.

Today I took the 8 ram chips back and got a full refund. The shop would not swap the items as I hopped.

I had to buy the 2 x 4gb chips at £7 each which I think is a joke.
CeX / WeBuy.com
-
Item getting sent for click and collect 40 miles away
My son traded a bunch of games and switch joy con's so he could then purchase a ps vita. This was done at the local store in Livingston around 1.2 miles away. The store collected the stuff click and collect then was supposed to await email to collect ps vita. When we received this email it says your item is ready to collect in PAISLEY, 40 miles away. I've tried to rectify this error and now been told I have to cancel order and wait on refund. Obviously my son is going to be disappointed due to the fact he was really looking forwards to playing with friends online with his ps vita. I'm just a bit confused as to how this could happen as I never asked for it to be collected 40 miles away.

Kindest Regards

Mr Wylie
Desired outcome: Explanation Please.
CeX / WeBuy.com
-
Drop and Go
On Wednesday 14th I dropped off a 1Tb Xbox One S for Drop and Go. I heard nothing so assumed all was well. Checked my emails later to see that the store tested it and it was 500GB, very odd as it was 1Tb when I bought it, and remained the same that morning when I did a factory reset... Not the first time I have heard of this happening to people selling to CEX. The difference however was only around £15, and it would have cost me more in parking, petrol and time so I emailed to confirm this was OK, and that I wanted payment as bank transfer as originally agreed.

Since then I have sent numerous emails, to receive no replies, social media messages where replies have been laughably slow and despite numerous assurances, and almost 4 days, I still have no money. This is tantamount to theft as I no longer have my item or the agreed payment. The lack of communication shows that CEX in no way cares about resolving this issue.
Desired outcome: The money I am owed, and an policy for the pass poor service.
This review was chosen algorithmically as the most valued customer feedback.
Hello I wish to raise a complaint about webuy or CEX I placed and order I like for 4 games but only 1 game came in the post. I have sent several emails and complained to them but they keep telling nothing that they can do as all 4 games were sent out in one box. This is not correct as I only got one envelope with one game in the post the other 3 game...
Read full review of CeX / WeBuy.com
We are here to help
16 years' experience in successful complaint resolution
Each complaint is handled individually by highly qualified experts
Honest and unbiased reviews
Last but not least, all our services are absolutely free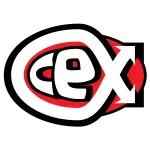 CeX / WeBuy.com contacts