LBC Express complaints
2503
LBC Express
-
pera padala
It was september 26, 2016 around 11.30am when I went to lbc-santana grove (Beside shopwise) sucat rd. Paranaque. My aunt sent me money thru lbc worth 23k++. The problem arise when I cannot present the lbc card they are asking. First they asked me if I am already a member then I replied "yes" which I am enrolled a long time ago. Then I presented 2 government ids (Sss & prc) which I said that one of the ids there I used during enrollment in their lbc membership at sm megamall branch. There were two staff at the counter (I forgot their names) a male and female and it is a male who I conversed most of the time. He reiterated that I produce my lbc card (Which I remember that it is just a plain paper cut like id) and in absence I cannot transact with them and with any lbc branch! So I ask him what will I do in absence of lbc card, he said that I need to go to lawyer and get affidavit of lost and so he can again enroll me and it is the only way to do in order for me to get the money. I find this ridiculous since they can verify my membership at their database which I suggested and both of them did not even bother to use their computers plus I have government ids (Sss, prc, tin, drivers lic. ) for verification which they ignored. I felt that time that it is not a business center but like a school with a policy of "no id no entry". I asked them if could read their memo or any instructions/guidelines for customer's guide in cases like this and he cannot produced saying that it just emailed to them by their management. Before I leave, I told them that if get my money without affidavit of lost (Which I get from other branch) I will file complaint due to their ignorance and he shouted this "aba nag thre threat pa si kuya, kunin nga ang number nyan" sorry to say this but I feel humiliated and angry due to the reason that I always transact in a professional manner (i am an active prc member with professional license and currently working at one of the corporate company at bgc).In addition to this, I just came from my fathers wake... I am grieving during that time and the money that I supposed to get from them will be used to pay my balance in the cemetery. Hence, I was faced by two inconsiderate and incompetent staff of yours. My email add is jon. [email protected]
This review was chosen algorithmically as the most valued customer feedback.
Good day! I would like to file a complaint against your company.i made a delivery at lbc banawe September 27, 2016 to date the docs is still in the custody of lbc ortigas hub.i have been following ups almost everyday from Sept 28 to present and almost 3x a day I make a call and follows up but to no action. Your customer service always make promises that it...
Read full review
The complaint has been investigated and resolved to the customer's satisfaction.
LBC Express
-
service
Oct. 1, 2016
Written Warning for a very inconsiderate staff

I was at LBC Savemore Novaliches at exactly 7:45 PM. I filled up the receptacle sticker and waited for the guy named "Johnny Menindo" (I don't know if he gave me the right name but to describe him, he is a bit old, around 50s-60s of age wearing a glass) I was waiting for him to get my item however I kind of wondered why he is not assisting me agad when there is no one else around anymore, ONLY ME. Umabot ako sa cut off, wala pang 8pm when I get there, however HE PRETENDED HE WAS TYPING SOMETHING until mag 8PM then when he got my item, he said "ay cut off na po". I was very pissed and disappointed. He wasted my time. Nagmadali ako dahil CD to ng client ko and I needed to ship it today pero what is unacceptable is that hinayaan nya pang magsulat ako and all (imposibleng hindi nya ako nakitang nagsusulat wala ng ibang tao) to tell me na hindi na ako abot which is abot naman talaga sa cut off, sinadya nyang paabutin ng 8PM! I don't want him to lose his job but I want you to give him A LESSON regarding accepting of items, sumunod sha sa cut off time. Learn to respect urgency. The issue here is umabot ako sa cut off pero DAHIL TINAMAD SHA, hindi nya inaccept. Very inconsiderate.
Resolved
This is resolved.
LBC Express
-
package delivery
Seller mailed the package 27 september, around 3-4pm, from tanay. As per lbc's "guarantee", this is supposed to be a 24-hour delivery. I'm expecting to receive it here in ortigas by 28 september, or at least early morning by 29 september. It's not yet here. As per lbc live chat people, the package is already in the ortigas delivery hub in shaw blvd. I already talked to their customer service twice. Spoke to them 28 afternoon, was promised it will arrive that day. Spoke to them this morning, promised that it will be for express/urgent delivery, still not yet here. Come on, lbc. Fulfill your promise.
This review was chosen algorithmically as the most valued customer feedback.
I recently graduated so I'm sure that I won't be able to use my school ID when receiving pera padala so I got my police clearance ID. Only to know that LBC doesn't accept police clearance ID anymore. The date was September 21 and I'm trying to receive the padala on LBC sm San Mateo. I understand if they're not accepting police clearance ID's anymore but...
Read full review
LBC Express
-
non delivery of mail
I am expecting a mail since last friday ive called your hotline several times and when i said several literally more than you can imagine! Until now i have not received my mail! Can you tell me whats going on? The documents inside that mail was due today, i pay for bank charges and late fees, but u didnt even bother to care, all u say is u will make a report but nothing happened. You dont even have a number of your ortigas delivery hub, how is that even possible? I need an answer as to where my mail parcel is! An agent told me that I will be called back by a supervisor, I wasnr surprised that no one called, i called back and found out that customer support cant perform callbacks, wtf? I am not paying for another late fee tomorrow! You are responsible for this! Tracking # im referring to is 149335002766
LBC Express
-
poor service delivery
Courier left the mail parcel I was expecting in the lobby desk of the condo where I am staying without prior or proper notice.

I was informed by the sender who followed up with LBC that delivery was completed yesterday September 1 thru guard on duty. I inquired at the reception and was informed that the courier was in a hurry to leave. Delivery time was around 6 pm.

I have called the attention of the staff on the matter of not informing me.
However, it is the prime responsibility of the courier to notify the receiver and not assume or pass on the task to another person.
This review was chosen algorithmically as the most valued customer feedback.
I was sent a package from Cotabato last Tuesday morning, August 23. He was advised that I can claim it the next day which is August 24 in the afternoon. I decided to pick it up awhile ago, August 25, but was told it isn't there yet and it might take until tomorrow, August 26. I then questioned why it had to take that long when according to the tracking...
Read full review
LBC Express
-
customer service
Nagpadala ako ng item, it is a bit big at di sya nakabox ng pagpunta ko sa lbc, sabi ng cashier dapat nakabox which is tama naman, at ako raw ang magpapack. So bumili ako ng box at packaging tape. Ako mismo ang nagpack sa mismong loob ng branch nila. Tama po ba na ako ang nagpack? Tama po ba ang service na ginawa nila? About 30 mins or more kong pinapack yung item ko na nakikita nmn nila ko na hirap magpack at di man lang ako inassist kahit papano.
LBC Express
-
delivery of documents
I would like to send my complain with regards to the delivery service of LBC. Last July 11 2016, my mother sent me a package containing an important document that needs to be signed immediately this week. Unfortunately, I gave the old address of my boarding house to my mom so the documents could not be delivered to me. When i went to LBC Market Market branch to pick my package up, they said that the package wasn't there and i need to request first to have it picked up instead of having it delivered again. Now i am worrying that i may not be able to get the documents signed and processed in time. My question is why didn't they contact me when they couldn't locate my address in makati. What's the use of my contact details written on the sticker on the package? Such a disappointment.
LBC Express
-
subscription magazines from bci asia sent to a different address and received by unauthorized person
Latest was yesterday, 2 July 2016 I noticed that in one of my project site in Maria Antonia Village, Labogon, Mandaue City I noticed of somebody reading a magazine, the FuturArc, the same magazine that I was expecting BCIAsia to send me this month. My registered address is Katugasan, Casili, Consolacion, Cebu. I have missed plenty of subscriptions so far. May I REQUEST that the next time any documents addressed to me should be received on by myself, Francisco Epe and or my wife Julia Epe. As to the address to send, if they find the place too far to reach- they can always contact us at 032-3825613, 0932-8734699 or 0905-2802940 for pick-up arrangement or meet-ups. Thank you & God bless
This review was chosen algorithmically as the most valued customer feedback.
My brother sent a shirt through LBC Ipil, Zamboanga Sibugay branch last Thursday, June 16. The package arrived today, June 18 but the shirt was not there. I will be using it tomorrow. The shirt was left in Ipil Branch. It was not sent but my brother paid for it. That is utter negligence of the personnel on duty. So, please deal with this issue. Please...
Read full review
This review was chosen algorithmically as the most valued customer feedback.
I have my order from Lazada (order # 382891266) and is stated there that the expectation date of delivery will be on June 3-4, 2016 as based in my given Delivery address to Lazada which is Southwestern Pob., Calamba, Misamis Occidental. I keep on tracking the item using the given LBC tracking number (771006117792) as emailed by the Lazada and found out the...
Read full review
This review was chosen algorithmically as the most valued customer feedback.
Ref 1619129 sched for pick up my box here in kuwait today 3june2016. By 7:57 I called to ask what time the pick. Lady operator said pa anticipate until 10pm driver will call us. By 9:45 I called again, informed me that no one can come to be sched by tomorrow since the cut off is until 7pm only. 1. The lady operator that I spoke at 7:57pm gave me wrong info...
Read full review
This review was chosen algorithmically as the most valued customer feedback.
I would like to complained because the said adddress is specified as Unlocated address and the problem with the site of Lazada is I cant put any landmarks for the address and that's why its incomplete. And beside I am expecting 2GO to deliver this because they already know and can locate my address. But unfortunately it was delivered through LBC and it'...
Read full review
LBC Express
-
pick up
one of your who guy was assigned to pick up our cargo was very rude and very late. He is assign here in Kuwait, Named Jonar with mobile number 69302525. Today, they called very late, first at 9:52 PM and asked for direction, then on 10:09 PM. As we were giving him direction on his 2nd call, he misinterpreted us and made malicious and provocative verbal words to my Husband.

if you really wanted to gain back our trust, our friends and their families trust with your services, you need to totally change your employees with such uncalled for attitude.

i will share our experience tonight with your sick employee to every people and friends i know.
LBC Express
-
customer care front desk
It was in the afternoon of February 8, 2016 when I went to Lbc to pay for the sss and philhealth for the first quarter. As i approach the counter i wear my 1 million smile, but this girl who has a strong personality never wear a smile not only that as if she don't like her work. A girl next to her who wear a glass and a brace was so elegant looking and very nice. My concern is why don't you put personnel who really want to care for your costumer and put rude employee as a bagger, it really shows that your company would sure go down if an express company will cater same as yours. Your bayad center is not worth for the citizens trust. Hope you can do an immediate action. . . . . . . . . . . .
LBC Express
-
cargo
I sent my cargo from Dubai to Manila. 2 boxes has been sent for my family and another 1 for my husband family. Were happy that after 1 month my husband family got their baggage early. And mine was still on their Hub as per tracking it online. After a week my brother went to their Hub and check the situation.. Baggage was there and they said it will be delivered on the following day, unfortunately, after 9 days nothing happens. I arrived to Philippines and decided to go there immediately as i cant contact them. We went to HUB my box was still there!
I asked why it was not yet delivered? They said address was wrong.. But the point is i have the contact details in box so the can contact any of my family to verify the address. But they didnt do. LIAR!
Too many boxes was still kept there.
I was so dissapointed to the point that i paid for their service but they didnt give me the satisfaction a customer is looking for.
LBC express cargo? Hari ng padala?
Sinisira nyo pangalan nyo!
Never na ko uulit sa inyo at ishare ko yang serbisyo nyo na yan.
Word of mouth advertisements! 😡😡😡😡😡😡😡😡
This review was chosen algorithmically as the most valued customer feedback.
I purchased an item on January 2, 2016 using our employee catalog, after completing the order, I was able to get a confirmation and a specified shipping time frame which is about 3-4 weeks, I was asking for a tracking number but only got the tracking number by February 2, however as I tried to check on the tracking number, it shows ITEM DELIVERED SINCE...
Read full review
This review was chosen algorithmically as the most valued customer feedback.
Nagpadala ako ng item. papuntang Baguio Feb 3(SM Bicutan LBC branch) dapat Feb 4 for pick na pero until now Feb 6 di makita yun item tapos sabi agad declared loss na daw. Ang sabi ng customer service ng BAGUIO LBC COOYEESAN NAGUILLIAN ROAD na received daw yun item pero di nila makita within sa area nila .Ang tanong ko lang pag di ba mahanap s area nila...
Read full review
We are here to help
16 years' experience in successful complaint resolution
Each complaint is handled individually by highly qualified experts
Honest and unbiased reviews
Last but not least, all our services are absolutely free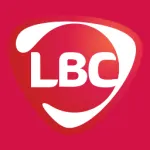 LBC Express contacts