JC Penney complaints
1286
JC Penney
-
customer service
About a week ago I was in the Montgomery IL location for a return. I was returning a pair of boots I had purchased 7 days prior to the date of my return. I could not find my receipt and understood the return policy of reciving the lowest price in the last 45 days. I originally paid 25.00 for the boots. The lady told me I was going to receive store credit since I didn't have my receipt and I was fine with that. She did all of her stuff on the computer and then she looked at me and said i was going to recieve 2.19 back. And I said for the boots really. I said ok I guess that's fine. Then I proceeded to go find the stand of boots in the store because there was alot left when I purchased them. Turned out they were in sale for 14.99. I took the boots back to the counter and asked you mean to tell me that they went from 25.99 a week ago to 2.19 back up to 14.99. The lady rudely said to me well that what they came up as so that's all I can do. So i looked at her saying so I got 2.19 for them and your going to resell them for 14.99. She just blankly stared at me. I told her to have a nice day. I understand I probably wouldn't get what I paid for them but really 2.19 that's crap. I will never be shopping at any jcpenny again.
JC Penney
-
order tracking and customer service
I ordered a sweater on the 22nd received a email on the 23rd saying it was shipped and would receive it by the 2nd. I have tried tracking my order for a week and can not get any information other then the date it was shipped. I called customer service and after finally getting through after a hour, the lady said it's been shipped. I told her it was shipped the 23rd and should of been here today. She said well it has been shipped and has not been 4-6 business days. I asked why I want able to track it or if I could get information if where it was. All she said was it's been shipped and I can try back in a couple days. I will never shop or order from the company again, and will be sure to let my friends and family know to do the same.
This review was chosen algorithmically as the most valued customer feedback.
On 12/18/2107 I ordered a set of blinds. I received all of them and installed them. Within less that 2 weeks one of them failed. This is where the horror begins. I place a call to customer service and was on hold for well over an hour. When I finally get someone on the phone, she informs me that she has to contact another department and have them call me...
Read full review of JC Penney
JC Penney
-
boots
I bought a pair of arizona brand boots from jcp and the bottom design is cracking and my feet are getting soaked! I really liked the boots so i searched 3 jcp stores and found the last pair in my size and havent had them a year yet just for them to break! I am so upet. Now i dont have boots and spent too much on them! I really hope you can make this better please.
JC Penney
-
missing item in order
I ordered a number of items from JCP and they were shipped in two separate packages. The last one was received right before the holidays and I have just now opened it. It is missing one of the items listed. I contacted JCP this morning and I was told that it was delivered by UPS and give to "some man". They suggested that I contact UPS. Why should I do that when my package was never opened until this morning. Obviously it was NOT included with my other items so I will be paying for something I never received. Guess this is why JCP is going under... they really need to work on the customer service people they hire. I think if I were in their financial position I would be doing all I could to keep my customer happy. All I can say is I'm done doing business with them. I will be returning the items I've purchased and closing my account with them. Don't do business with crooks.
This review was chosen algorithmically as the most valued customer feedback.
Dec.30.2017 I Robriesha Ladler went to the salon to get my hair deep conditioned. Upon getting the service I asked the stylist about the price of blow dry and she in formed me that it would be $25. Meanwhile the stylist is roughly combing my hair, ripping a lot of my hair out. I told her that I didn't like the way she was combing my hair. At the end of...
Read full review of JC Penney
This review was chosen algorithmically as the most valued customer feedback.
I arrived at the Middlesboro Kentucky JC Penny this morning at 10:00am. The doors were not unlocked until 10:08am. The delay came from a manager named Penny. She saw me standing there but continued her conversation which seemed to be small talk. When she unlocked the door she did not apologize nor greet me. I had a salon appointment at 10am or 10:30am, I...
Read full review of JC Penney
This review was chosen algorithmically as the most valued customer feedback.
During your Black Friday sale I purchased a few pairs of boots for my girls! If I would have known how cheap they were made I wouldn't have spent the money I would have rather bought boots that last! The buckeles have broken and the shoes look like hell after about 5 wears! If your going to have an amazing sale make sure the product is worth it! Jcp i...
Read full review of JC Penney
JC Penney
-
kitchenaid stand mixer
I complained somewhere before about you not having or pretending to have my mixer shipped by creating a UPS fake tracking number and waiting for product to arrive! And the three calls I made and waited over a total of three hours hanging on the phone before I finally got to get my money refunded to my charge card and order cancelled. I finally went to Kohl's and got the same exact product, the same day, and ended up paying $50 less! But I see now that you have had an enormous amount of complaints lately! So, I'll just add it was really a knife in my back to get an e-mail from you wanting me to review the product I never even got from you!
JC Penney
-
the stores
My name is Mycah Smith and I recently visited two of your stores. One store was located in Kingsport, Tn at the Fort Henry Mall and the other was in Johnson City, Tn. I was very disappointed in both stores. They were both had articles of clothing strewn about and was very unorganized, messy, and the floors were dirty and stained, the carpets needing replaced. The lack of workers also made it difficult to find someone to help you look for what you need and finding a register that was open was harder than it should have been. I hope you company hires more people to work their stores.

Thank you for your time
JC Penney
-
brown ankle boots
My brown ankle boots are falling apart from the sole I have used them 3 time with today. I noticed that my left boot was feeling funny when I was walking. I stopped to look at my boot and it was very noticeable the sole had fallen apart. It was difficult to walk with the boots as there was no support on the sole. I got home and had to take medicine because my foot was aching.
JC Penney
-
sephora
I was at the Sephora in JCPenney in Indianapolis, IN on Michigan Road. The manager named Lindsey spoke to one of her employees like a dog . I heard her mock the employee and humiliate her. I will not purchase items from this store in the future. This woman really ought to treat her employees better.
She used gross exaggerations, rolled her eyes, mocked her, and humiliated her in front of many customers. The employee was helping a customer and the manager, Lindsey, told her that she took 20 hours to wait on the customer and told her to wait on someone else. The employee said, "OK, I'll wait on the other person." and Lindsey mocked her and said, "OK, I'll wait on the other person, " in a demeaning tone. Maybe someone should talk to her about how one should treat people. Something is wrong with her.
This review was chosen algorithmically as the most valued customer feedback.
These boots were purchased at JC PENNY and not worn until a company Christmas party in Dec. 2017. They were only worn ONE time and are so disgusting now, cannot be worn again. The back outer layer is peeling off after only wearing them one time. Very disappointed in the product. Won't be buying this brand again and want everyone to know the poor quality that they are selling.
Read full review of JC Penney
JC Penney
-
cancelled furniture order not credited on my cc card
Hi I cancelled my furniture order because after a dozen of phone calls and being on hold for averaging 25-30 min each time no update on my furniture ETA. My issue I am having now is my order was cancelled and confirmed it However, when I am transferred to the furniture Department for authorization to credit back my credit card I am stuck on hold and then get hanged up on. I would like my credit card to be credited back accordingly and It is unfair to be charged interest on a transaction that you never received and have cancelled. The item was a bureau for $378.00 and the order was placed on November 26th. My name is Christine Nieves and contact # [protected] I would like to get this resolved asap I feel that I have been more than patient trying to remedy this matter. I am very disappointed and feel dissatisfied. I am a platinum card member in good standing and love shopping with JCPenny but may have to reconsider any future purchases. Each representative I have spoke has told me something different an apologize for the error but aren't able to fix my problem.
JC Penney
-
portrait studio
My family and I were scheduled at 10am for a photo shoot at the portrait studio. We arrived early. For some reason the studio was already helping the 10:30am slot, which took over an hour. We had three children under the age of three waiting. By the time it was our turn, our children were restless and irritable. Our pictures came out terrible, and the staff could care less. Also, when we arrived. The staff that checked us in was surprised to see us. Like as if we didn't have a reservation. Literally, there was like one good image to choose from and it sucked. I called and left a message for the manager to call me with an associate names Alex. Never heard back. They took my money though.
JC Penney
-
hair salon
I been going to Jcpenny Hair Salon located in Northtown mall from longer then a year now. Everytime I went, I spent about around $200. I had longer then 22 inch hair. I had a regular stylist I saw every time and her name is Ravon. This time I called and I told them I need urgent appt with person who ever has very good experience. They convinced me to see an Asian Stylist who they said has 20 years experience. The first thing I requested her was it takes years to grow hair this long so please DONOT chop off the length. I wear glasses so I took them off for her to work on my hair. When I was sitting for quite a while, I again reminded her and said please do not cut length. When I got done and I saw final outcome, my length was gone and my hair were 5 inches choped off. It is sad and disappointing when I see my old pictures now and I feel horrible. Instead of giving me full refund and doing something about it. Manager just gave me $15 giftcard to only use within Jcpenny. I would never even shop in this store again because each time it reminds me that I will have to wait another some years for my hair to grow.
JC Penney
-
frozen cowboy boots
I recently went to your store located on Alsbury in Burleson tx. I was buying my great granddaughters Christmas and she was with me so it was hard for me to hide it. I purchased her boots and a Frozen gown and an outfit all for her Christmas. Much to my dismay, when she opened it on Christmas day the boots were for the same foot. Walmart even checks the boxes for this mistake! And when i tried to take them back Tuesday after, the manager was rude and right in front of her said he couldn't help us and would have to give our money back. She was heartbroken again. Thanks to your mistake her day was ruined twice. He could have been a little more considerate when telling me she would not get them for a present after all. I thought since it was your mistake, he should have allowed her to choose something as a little present to help me with the awful time she had. But no he didn't and was not much help with my situation you created. I think this is why our stores are having trouble staying open. YOu are supposed to be a step above the big stores and offer customer service but Walmart is now a step above you. I am so upset and so is she. It was my first Christmas with just her and I and I wanted it to be special and not such a disappointment. Peggy Sloan
JC Penney
-
delivery of a double bed
I placed an order for a double bed on Nov 23rd #[protected] and recieved an email that it had been shipped on the 29th of that month so i gave away my bed to make room for the new bed. BIG mistake. I called jcpennys and they could not resolve anything, i called again a week later no resolution either first person said oh no it takes 3-4 weeks then next lady said 5=6 weeks I finally got ahold of the shipping hub who could not find order at all and tracked it to another shipping in Eaton Mn. they then promised a call for a delivery appt. the week of dec 18th or the week of dec. 25 Dec 26th i called again dec 27 a manager of delivery schedules from twin city moving systems was suppose to call but i have yet to have recieve a call from them my bed has been there for 13 days
This review was chosen algorithmically as the most valued customer feedback.
I went to the JCPENNY in Hampton, Va. on 12/26/2017 to return/exchange a Christmas gift that did not fit. The gift was purchased on line at JCPenney.com. I got into the return/exchange line at the store and the store clerk that I encountered named Karen was immediately rude and stated, "this line is for returns/exchanges only." I explained to her that wa...
Read full review of JC Penney
JC Penney
-
bedroom set
I ordered a bedroom set on 11/17/17, they called me on 11/24 to setup delivery they called the night before said the footboard is damaged and they need to reorder so they refunded the money and didn't reorder the footboard, then call me a week later an stated we have it in and setup another delivery date, which the night before we got rid of our furniture for them call back and say they don't have it in, we have been sleeping on the floor for the last weeks and the footboard still isn't ordered and JCPenny wants me to pay for another one before they can order it and refuse me to speak to someone on higher level to correct this issue.
We are here to help
16 years' experience in successful complaint resolution
Each complaint is handled individually by highly qualified experts
Honest and unbiased reviews
Last but not least, all our services are absolutely free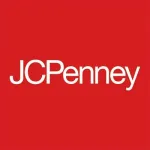 JC Penney contacts