This review was chosen algorithmically as the most valued customer feedback.
I had unauthorized charges on my account dated 03/23/08. I disputed them on 03/24/08 and sent in the corresponding required paper work on 03/31/08. I called in April and again in May to verify that the dispute is under investigation. I was told that they had up to 90 days or two billing cycles to resolve the dispute and not to call again. I received no...
Read full review of Ing Bank
Ing Bank
-
cheated by the company
I joined ING VYSYA LIFE INSURANCE freedom plan paying $10, 000(Rs 4, 44, 000). But I was awarded only Units numbering 23, 632. The unit price was Rs 11.00 and I should get more for the amount of Rs.4, 44, 000. I enquired with ING and found they have taken and paid commission fee of more than Rs 1.5 lakhs to the agent who got me into this program. ING VYSYA LIFE done this to me without my permission or knowledge. When I asked to return the amount, ING declined my request. ING have not mentioned the commission amount clearly in the The terms and conditions.

So please do not go/purchase any products or services of ING LIFE VYSYA as you will also be cheated.

I am writing this on everyone's benefit and guidance.

Thank you.
Kumar
This review was chosen algorithmically as the most valued customer feedback.
On Wednesday, February 20th I attempted to use my debit card and was unable to do so. I called ING customer service and was told that my account had been placed on restriction because it was scheduled to be closed on Friday, February 22nd. I then asked to be transferred to a supervisor and was transferred to Carlos. When Carlos got on the phone I asked...
Read full review of Ing Bank
The complaint has been investigated and resolved to the customer's satisfaction.
This review was chosen algorithmically as the most valued customer feedback.
Since 2000 I was an extremely pleased customer with Netbank service. Every time I called their customer service I knew what to expect, friendly service and they got requests processed in a timely and accurate manner. I remember calling them for many reasons, from a debit card that I lost, and they courteously fedex me a new one because I was offshore, to...
Read full review of Ing Bank
The complaint has been investigated and resolved to the customer's satisfaction.
Ing Bank
-
false advertisement
ING Direct - www.ingdirect.com

I was looking to do a refi with ING. I locked in a rate of 5.87% which I thought was great! Two weeks later they sent a counter offer because they said my house value was below what I put on the application. I thought this was garbage. I had my house appraised 2 times and it was valued over 10k above what ING's supposed appraisal listed. The appraiser does a drive by and has no clue to whats in the house. The the counter offer included the same rate but 2 loans. One primary and one that would be an equity line. In the letter they said that I would need to respond within 30 days to take advantage of the offer and from the time that I accept the offer, the offer would lock for 30 days. So after shopping around, I accept the next month but within the 30 days (about 20 days later). AFter sitting for several days, ING finally sent an attorney to my house for the closing. When looking at the paper work, it had an incorrect rate. The attorney informed me that it was too late to call an underwriter and this was on a friday. I called monday and spoke to a rep (dont remember the name) and explained my situation. He tried to over talk me until I asked him if he could see the letter on his end. He informed me that he could and he quickly closed his mouth and went to inform his manager. I spoke to his manager and was informed that the counter offer didnt include the interest rate (even though it was listed on the paper). I was informed that the timeframe for the interest rate was still timed from the initial application start date.I was in shock. This didnt make sense at all. He informed me that he would speak to someone and would call me back tomorrow. He called the next night and informed me that there was nothing that he could do. I was very upset. I asked who was above him and he wouldnt tell me and tried to talk over me. He began to be very rude and constantly repeated himself. I did appreciate the fact that he tried to help (if he did at all) but I dont think he did. He could not justify the reason why ING couldnt give me the rate. All he could say was why didnt I respond to his reps when they called during my decision time which shouldnt matter as long as I was still within the 30 days. Thanks for nothing Carlos Rodriguez!(manger at ING)
Resolved
The complaint has been investigated and resolved to the customer's satisfaction.
Ing Bank
-
terrible customer service!
I opened this account by mail about a month ago. I called today to inquire about my PIN as it hadn't arrived. The "security" guy asked me a series of questions. He told me that my home address didn't match up--that it came back under someone else's name. Well, I hold the title, I own the house. After a few back and fourths, he became very rude and threatened to cancel my account. I asked to speak to his supervisor--he told me she'd be in "sometime next week."

This is exactly the kind of horror story we hear about Internet banking. It's like 3 college guys run this place out of their basement. Well, he did end up canceling my account and hanging up on me. I called back only to be told that my account was canceled. How do i get my $$ out? Well, that's another department.

Folks, save yourself the time, money and frustration and find a bricks and mortar Credit Union. You will earn about the same interest and be treated that much more politely.

If Ing Direct isn't a scam, then it's borderline fraud. Stay away from them.
Ing Bank
-
in an attempt to save money I have now spent over $ 200.00 with this company
On October 11, 2006 I decided I would open an account with ING Direct Savings, since I have heard nothing but good things about them I gave it a try. I went online and set up this account. In doing this I was asked for a date to start deducting the money from my bank account and I requested this initially take place on 10/13/2006. I requested this because that was the day I would have the available funds in my bank account. The initial withdraw was set up as 50.00 and then to recur every week thereafter in the amount of 25.00 a week. No where in this website did it state they would start attempting to debit my bank account that very day. Since October 11th this company has cost me over 200.00 in bounced check fees due to the fact that they continue to try to get this money every single day. From the 11th, the very first day they attempted to withdraw they have had me in the negative with my bank. This caused a chain reaction with every other check that I had open in my account. When I contacted ING they stated this was not their fault, I believe her exact words were "you're the one who opened the account". In an attempt to save money I have now spent over 200.00 with this company.

They refuse to refund me any of the bounced check fees. And I would like this to be rectified immediately. I can not seem to get anyone to help me!. Please contact me at your earliest.
We are here to help
16 years' experience in successful complaint resolution
Each complaint is handled individually by highly qualified experts
Honest and unbiased reviews
Last but not least, all our services are absolutely free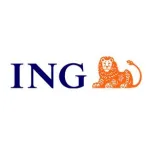 Ing Bank contacts