Idea Cellular complaints
67
Idea Cellular
-
Hero Honda customer being cheated by Idea executive
I took a hero Honda corporate idea plan last month . As per hero Honda corporate plan & as committed by idea executive (Mr. Ajay Pandey) my CUG call must be free. Now in my bill these are being charged. After too many complaints and follow up now I am being told that as per new train regulation these can't be free. If this information would have been told to me earlier I would have gone for other operator.

Thus it is a negligence by your executive (MR. Ajay Pandey) i.e he does not have the knowledge that now CUG is not free now.Now I am trapped by Idea as I have already paid my advance rental for TWO YEARS & Rs. 2000 as my interim payment. So either return my all the deposit or make my CUG free as committed by your executive(Mr. Ajay Pandey). This is nothing but cheating the customer. How can IDEA change any plan without intimating the customer (i.e now CUG is not free in HERO HONDA plan).
Idea Cellular
-
Irritating calls!
I bought an idea connection in february. Since then, almost once everyday i get irritating calls from their unsolicited customer care number, asking me to download Dialer Tone and ringtones. I do not want any dialer tone. But last week when i got the same call, i disconnected it as usual without pressing any button. Immediately i got a message that Dialer Tone has been activated. I was really annoyed, more so because RS. 40 were also deducted from my account.

I had to call up their customer care at least 5 times to get it canceled and convince them that there was some problem in the software. But the customer care operators were rude and adamant saying again and again that it cannot be activated on its own and that it was some misunderstanding from my part.

What do they think? Ss it my hobby to call customer care operators without any reason and waste my time? I was asked to call at some other no. to get my dialer tone canceled, the charges for which are Rs. 7 /min! After much of verbal riots i got to get it canceled by them. My friend who was a witness to this annoying incident was also surprised by the faulty system.
This review was chosen algorithmically as the most valued customer feedback.
I have received a call from the Idea customer care and the executive told that a plan will be activated on my prepaid number for which I have to make a payment of Rs500 and i will be provided 1000 minutes local call free, 1000 sms free and 100min for std free and after taking the amount i was told that i will be provided with a new postpaid number and i...
Read full review of Idea Cellular
Idea Cellular
-
Balance deducted!
I was having Rs.31 in my mobile on 13th June, and in the evening it reduced to Rs.16. Also on 14th June i recharged my number with Rs.50 recharge coupon after which balance was Rs.56 (Around Rs.16 was the previous balance). But again in the late evening it reduced to Rs.15. I never activated any premium service on my number!

Customer care is telling that they don't have any call details. That means that they will deduct the balance and simply say that they don't have the details! But their supervisor are having but none is ready to arrange a call back or transfer my call!

IDEA IS ONE OF THE WORST COMPANY!

My number is 09990117216

Rohin Mittal.
Sorry there is one misprint! When i was having Rs.56 then in the evening Balance got reduced to Rs.41.
Idea Cellular
-
Unwanted calls and sms!
Daily i am getting unwanted calls or sms when i am busy from company for marketing their product. I am facing the problem for last 5 months.
This review was chosen algorithmically as the most valued customer feedback.
When i got the connection which terms and conditions for the postpaid scheme there executive tell me and write on customer agreement form all those conditions was not obeyed by idea cellular. And they sent a very high value bill for me but this amount is not as per terms and conditions. I also deposited the security amount rs 500.00. Now i got many call...
Read full review of Idea Cellular
Idea Cellular
-
Poor customer care service
I am using a mobile phone for which IDEA is the service provider, i have been using this for past 3 years. Now a days some messages are coming for submitting the documents (address proof, photo ID) i had submitted these documents when i purchased the SIM card itself. Anyway when i went last day to again submit the documents to retailer shop none of them are accepting them saying that we need to submit them in head office, located far away. How come this is possible. The funniest part is i had seen a Idea helpline number at one of the retailer shop and called that number, and surprisingly the number is a personnel phone number of some person ... this clearly shows how the idea is taking care of customers ... forget about the customer care... it never connects...
We are here to help
16 years' experience in successful complaint resolution
Each complaint is handled individually by highly qualified experts
Honest and unbiased reviews
Last but not least, all our services are absolutely free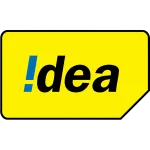 Idea Cellular contacts