Hooters
-
no interview
Hi im susan carson im 25 and i weigh 105 i have been applying to the hooters in willowbrook, tx maybe 20 times now and they will not let me have interview or even talk me face to face i feel as if they have already chosen favorites before an interview even hapoend i have a valid i.d. and more than 5 years of experience bartending and tabc certified i deserve an interview atleast.
All hooters have have turned me down around the spring, tx area but i want a chance.
Hooters
-
very poor management
There needs to be something done about the general manager at the hooters northshore in slidell, la. I have never in my days encountered such a lack of respect for employees or the establishment itself. Atleast three times a week during the beginning of shift meeting he not only yells and screams at the girls, but uses completely unnecessary profanity. It creates an awful work environment and destroys the upbeat atmosphere the girls are supposed to bring to the restaurant. He is extremely condescending, contemptuous, and has one of the most poorly managed tempers. He is constantly threatening after any mistake made to "fire your #". If any girl attempts to move on from this restaurant and continue their journey he discourages them and will go so far as to sabotage their chances at a new restaurant. And not only does he mistreat the staff, he abuses his authority as gm. He steals alcohol after/during every single shift he works. To be exact, shots of jaegermeister and two bottles of heineken beer. How this is acceptable is beyond me. He even allowed his wife, another hooters employee, to work and declare tips earned under another employees name. I'm pretty sure that's illegal. It seems that he is running what used to be a great restaurant into the ground. It needs to stop being ignored and actually taken care of.
This review was chosen algorithmically as the most valued customer feedback.
Last week on 3/17/17..my coworkers and I went to the hooters on 2nd ave In Nashville, tn. It was around 11am, not busy. We were seated within couple minutes. However our server Courtney took 15 min to get us our drinks n order. Then we waited 45 to an hour for our food. She said they going to be bring everything out at one time. This was the only time she...
Read full review
Hooters
-
wrong order/bad service
Hooters of countryside LA grange, IL
Date of service 3/18/17 @11:16 pm
Server name on receipt Ana
General manager: Scott
My name: Elizabeth Silva
Email: [email protected]
Phone number: 7737275294

My name is Elizabeth, I have been to this location quite a few times. Have been disappointed in the service, dirty oysters and undercooked food a few times but I have never been disappointed like this before. I placed a pick up order a few minutes before 11 pm tonight. My husband Sandro Campos picked up the order. First he waited for someone to come over to help him for quite a few minutes. Then the lady at the registered confirmed that it was the 50 wing order. When my husband gets home we opened the boxes and we received the complete wrong order. They gave us only 9 wings no sauce. 20 buffalo shrimp hot. 2 orders of fries and 3 orders of ranch. I called calm and fold the lady I had received the wrong order. She immediately transferred me to the manager. He got on the phone and seemed to be rushing. He couldn't pull up my name that I gave Liz. Which I spelled out the the person who took the order. He asked how much were we charged for which was $43.73. He said he couldn't find and order with the 50 wings or my name. He said I was charged for the things they handed to us. I told him That's not what I ordered over the phone and the lady repeated my order back to me which was supposed to be 50 original wings half TMI and half 911, 20 buffalo shrimp 911 and order of fries with cheese and two orders of ranch. I told the manager that I didn't mind paying the total for the 50 wings, since that's what I had order. I told him that we received an entire WRONG order. Basically I didn't receive an apology from him or didn't offer a refund or credit nothing! So basically my family and I were screwed out of our dinner. When I asked for his name he said Scott and made sure I knew he was GENERAL MANAGER so that I wouldn't complain anymore. Seriously if you have a general manager that can't apologize for a mistake his employees made what does that Say about your business? Your general manager needs to go back for training in customer service.I work in the medical field see hundreds of people in a week as well. When someone messes up, guess what we apologize making our patients feel right even if its not our fault. So now we paid for food that went to the trash because my kids didn't even like the wings or the shrimp the only thing they touched were the fries. Never again are we or any of my family members going back there again.
Hooters
-
bad service/ food
I order to go at the hooters in Pearland and the food they gave me was cold. The hostess was rude .They told me it would take 10 to 15minutes i Showed up in 12minutes and waited 10 minutes for my food.all the waiting just to get cold food. Horrible place never eating there again food was cold and tasted like crap. Way to salty no flavor / sauce on my wings.
Hooters
-
wait time for food and service from server and manager
Worst experience ever!
First time visiting the location. Arrived at about 12:45 pm on a sunday afternoon. We were seating immediately, greated within 5 mins and had our pop and water within 5 mins of placing drink order. At this point all was great.
At the time of us placing our drink order we also placed an order for an appetizer which was loaded tots. That took 35 mins to make it to our table. 30 mins after the appetizer came we still hadn't received our food as we watched others who had been seated after us receive their food. We had to flag down the server who mind you had not come back to our table for a drink refill or to clear our plates from our appetizer. She said she'd go check into our food within 2 mins she was bringing out our food. I tried my fries which were ice cold so when she returned with the ketchup because the bottle was empty I asked her make sure to remove the fries from my bill as thry were cold. She said she'd talk to her manager about it. I picked up my chicken sandwich to take my first bite and there was a 2 inch black hair laying on my white plate under my sandwich bun. I waited about 5 minutes for my waitress to come back to check on our table but she never did or even if I saw her on the floor i'd flag her down but never saw her. Thankfully my friend ordered a wrap and she shared her other half with me so I could have something to eat after waiting now for over an hour just to eat. 10 mins later she walked over to give me our check and said my manager took the fries off and I went on to explain "well now plz go back and tell him to take the sandwich off as this hair was under my sandwich, and I would of told you this immediately if you would of come back to our table to check to see if everything was ok." the manager came over and spoke to us as if he really could of cared less but "assured" me he'd talk to his kitchen staff. He came back a few mins later to take the plate and give me my bill with the new total. Even after explaining to him about the time we spent waiting and the dissatisfaction of the service all the way around he still charged me for my $6 appetizer rather then comping the whole bill. I've placed a call to corporate about my experience at this location. I would never recommend anyone to go to this location ever!
Hooters
-
overall experience at san marcos tx location
Worst dining experience ever! The server made her suggestions and then came back to inform us smoked wings were not ready to serve. No beer could be served unless there was food in front of you, so she suggested appetizers. One for each person ordering beer. So we ordered 2 appetizers, only to get them after 3 of the 6 of us got our food! Not acceptable. Food was cold and when we finally got the wings, they weren't worth the wait. Waited another 15 min for our check. We spent over 125$ and we will NEVER go back. There was also a man at the bar drinking a beer and no food anywhere?
Hooters
-
manager on duty
8 of us went to the newport hooters for food and drinks, omg the manger comment was ah ### what am i to do with this bunch, we did not like to be referred to as a bunch...We told her never mind we will go somewhere that we are treated as guest's and not a bunch ...Our bill at the place nearby was over $150+ this manager... She should be fired she's not helping your business grow... From what a couple of girls said to us she gets off on firing people ! ...Wow this one needs to go !
Hooters
-
the management and staff were very rude and the service was poor and the prices were overly priced and the menu wasnt properly listed and or clear
On febuary 1, 2017 I went to the 2916 e. Flecther ave hooters.. I was treat with not respect and or any reguards to proper customer service. My order was placed incorrectly. I was charged $3.16 twice for dressings for a order of 40 wings. 3 fountain beverages and 2 alcoholic drinks. My total came to $79.81. I feel like I was overly charged,, the drinks werent made to order and the menu failed to state that ranch/blue cheese didnt come with the wings and that I would be charged.79 cents per dressing. Totaling $6.38 being that I aske for 4 of each dresswing. When I asked for my order to be revised and for the dressing to be taking off the bill the manager was very disrespectful inconsiderate and rude! I, upon talking to management I was rudely treated nd give a very unpleasant service... The manger didnt attempt to resolve the matter in fact in may suggested that I took my business elsewhere
Hooters
-
wings
I was in Hooters by the airport last night for wings with my friends. Our server was great. The wings were horrible. They smell/tasted off. The girl manager was talking to customers and came and asked us how everything was. She noticed we hadn't eaten the wings and we didn't want to complain and we paid the bill already. She brought us a coupon for 50 free wings as we ordered 100 and beers. She said we can do better and expects to see us next time all with a smile. So we're coming back tonight or tomorrow. Great employees there! Wings I hope to be better now. The server was good and the manager last night was amazing. Thank you Hooters
Hooters
-
washington dc
I went to the hooters on 7th Street in Washington DC. It was my first time ever going to hooters. The food was great more tgen i can say for the service. When i got seated the server yelled across the bar and asked what i wanted. Servers passed by my table time after time and not one of them asked was i ok. I had to stop one server to ask if i could have a refill. Wanted to pay my check had to go up to the bar because a server never came back.the moment I left i called corporate to let them know about my experience and there response was that someone will get back with you. Two weeks went by and still have not heard anything so i called back. The young lady said that they tried to call you and i said I'm sorry i never gave them my number only my email. She said that someone will get back with you but still nothing. If this is how you treat your first time guest i will never be back.
Hooters
-
Service
Me and my significant other came to Hooters for a usual lunch. We sat at the bar, our bartender name was Tanya. She greeted us and took our drink order. I ordered a Run Runner cocktail, my usual drink I get when I come in. Today December 2, 2016 my drink did not taste as pleasant as usual. I inform my bartender that I did not like my drink and if I can change it. She then said no that they do not change drinks once it's made. I was never told that before so I asked for a manager. Mix guy heavy set I believe bald head. I told him the issue and he said the same think and refuse to make me another drink. Me and my spouse then cancelled our order and paid for the drink and left. Their attitude and interest in pleasing the guest was not there. I probably won't be back. Thank You.
Hooters
-
outrageous prices
I dined at hooters today and found out how out of touch with reality they truly are. I was there with my brother in Fort Smith AR all we had was a chicken sandwich with coleslaw, then 10 battered chicken wings, and 2 small drafts of stella artois our bill total was over 35 dollars. 35 for 10 wings, 2 small beers, and a sandwich is unacceptable and I 100% refuse to ever eat at their establishment again.
Hooters
-
west springfield service 11/11/16
I dined in with my family on 11/11/16 and we had a server Maddie. It took her 5 minutes to even greet us. Then my Uncle ordered a captian and coke, she gave him a jack and coke. And all three BAR drinks came at all different times.then we put the food in. After food came out (which sucked bonless wings were small and cold) we ordered 10 more cause we didn't like them and she gave us our check before our 2nd order even came out. She was AWFUL. I am never returning and everyone will know about this awful restaurant. No wonder why we always go to Manchester, they hire girls with brains.
This review was chosen algorithmically as the most valued customer feedback.
11/5/2016. I am an employee at this store and our GM, Omar is the worst GM that I've ever worked with. He is unfair and doesn't give a crap about Hooters. All he does is sit in the office and search for other places to work. He has ruined/ been fired from every other restaurant he's worked at and if you guys don't do something about him now, this store...
Read full review
Hooters
-
service, temperature of food
Went last night with a group of six people service was extremely slow restaurant was not busy food was cool it when we got there. Seem like food was sitting for awhile before it was Brought to us and the chicken did not appear fresh. Wait staff was courteous but did seem aware of long wait time.any time someone ordered a beer it was brought right away. I think the kitchen was the problem. Our bill was $260.00 and none of us will be going to that Hooters anytime soon.
Hooters
-
Waitress refuses services
I went to hooter 2 week ago i sat down by the bar the waitress refused service because of a friend told her some stuff and i didnt know what was going on she thinks i put him up to it i had nothing to do with this i told her i have no idea whats going on but she thinks its me but i dont have nothing to do with this shes telling all my friends that im lying i havent said anything i keep to myself i did enjoy going there i love the wings but now i got to look else where to enjoy the football games waitress name brewny kells
This review was chosen algorithmically as the most valued customer feedback.
This place is crap. the wings were burned and covered is sauce. they were so burned the meat off of them was non existent. my waitress was a short fat slob with a bad attitude to match the GM's. she acted liked I was obligated to give her a tip just because I was at the place. most of the girls are fat, short and ugly. my waitress had these big bifocals on...
Read full review
This review was chosen algorithmically as the most valued customer feedback.
I ordered take out last night at this Hooters restaurant on 660 N. Wells Street in Chicago. I ordered 8 wings with ranch sauce. The waitress named Logan said it would be 10 to 15 mins. I waited 30. Some people who were behind me got their food before me. Also, Logan got my name wrong. It was not "Young Bud" . This young lady obviously needed help.She wa...
Read full review
Hooters
-
environment
when i was greeted and seated it was a nice young white girl, however after i was seated and looked around it appeared i was in the hood. i know the laws for hiring i was a manager with the federal govt. but this was rediculas. if i had wanted to go where all but one, waitress was black as well as 65% of the patrons i would have went to the hood.
my friend and i however ordered i raw oysters and wings he the chili. i was finished the oysters when they came and told him it would be a while the chily was frozen (the coldest night of the year so far and no chily thawed out.) after a lengthy wait his chily arrived and when he stired the shrded cheese that was on top the chily wasen't hot enough to melt it.
We are here to help
16 years' experience in successful complaint resolution
Each complaint is handled individually by highly qualified experts
Honest and unbiased reviews
Last but not least, all our services are absolutely free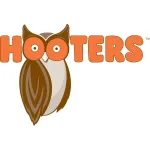 Hooters contacts