Home Depot complaints
1898
Home Depot
-
Honda eu2200i Generator
Bougth the Honda eu2200i Generator in Home Depot Clifton NJ to bring to the Caribbean. Bought it July 7. 2021 and I traveled at the end of July 2021. Cost me $230 to ship it via UPS Ground as the airline couldn't guarantee TSA would have allowed the generator to go through. They said TSA sometimes allows brand new generators to go through and sometimes it does not. Used generators are never allowed. (In retrospect, they would have not allowed it to pass as they would have seen it was already used but I didn't know that bc the airline said the box had to look sealed the way it comes from the retailer). Plus other expenses I had to incur. When in the Caribbean a storm was approaching and we opened the box to get the generator to work. When we opened the spark plug area to put in the oil there was gunk and crusty oil all around it. The chord to start the generator was ripping apart. There was some mud and in a small area there's a few small holes on the body of the generator. Then we realize the box says Honda eu2200i and the generator says Honda2000 model and on top it did not turn on even! So someone switched the new model for an old model and wrapped it in a way that looked like the box came from the manufacturer. We returned it at the store down there but they don't sell that generator and that's the one we want bc it is very quiet. They said they could only give me a store credit but I don't live down there and the cost was $1011.00 After 2.5 hours of asking for a refund, surrounded by 3 managers and 3 employees, they said we could pick up the check with the refund in two weeks but has been 3 weeks. We feel we are given the run around. Spoke to managers in NJ as well and they all say there's nothing they can do except giving the money back but we are not even getting that. Plus this generator seems nobody has it in any store and we want to buy it again but nobody helps with that after going through this nightmare. As a matter of fact I had one manager say to have someone switch a generator in a box is very unlikely. I did not make this up! Home Depot sold me an old, used up, non working Honda generator as if it was new in a sealed box and nobody can do a thing about it. I don't blame the employees nor managers as their hands are tied. But the company itself makes it impossible for anyone in a leadership position to make a decision during fraudulent, odd, unique circumstances.
Desired outcome: Get money back and have store manager help find us a new same model
Home Depot
-
Your 11% Matching Rebates
See the email chain below. After months of tracking and then finally be told to submit to "Executive Resolutions" I get this from your employee. I will tell everyone I know to shop at Lowes or Menards from this point forward. DMR

Darryl said:
Your store at the time did not as many bottles of product I wanted to purchase. I was told by your service desk to order online. I did. Now you're going to deny me a $7.00 rebate with all the business I give Home Depot?

Menards gives an 11% rebate on the purchase of sheds and even homes online. You are violating your statements that you will meet or beat your competition. Is this something you want me to post online as a comment or complaint for all your customers to see?

I would reconsider if I were you and process the rebate. I asked for a receipt from the service desk and they would not provide one. The service desk either screwed up or your policy at the service desk doesn't make sense. Which one is it?

Reply ASAP please.

Darryl Rowinski

I am very sorry for this inconvenience I was able to verify your submission, but We are unable to honor the bate request. Online purchases do not qualify for this offer. Rebate cannot be processed. Please refer to rebate terms and conditions for valid purchase, if your purchase was in store please request the Store Register Receipt for better assistance, you can do it online.

If you would like to check the guidelines of the offer, or verify the retailer stores that qualify for this promotion, please visit our website homedepotrebates11percent.com.

Thank you for contacting The Home Depot Rebate Center.

Best Regards,

Eliana
Client Support Representative

--- Original Message ---
From: "Darryl"
Received: 8/27/21 12:07:57 PM BOT
To: [protected]@parago.com
Subject: FW: RE Denial of rebate, Tracking #[protected]

Received a call from Frank 8/26/2021 indicating I needed to forward the attached documents a second time. I explained previously, store did not have as many bottles of product I wanted. Ordered more product online to be sent to store I picked up the product from. Paid via credit card up front. Store did not offer me nor would they provide me with a register receipt for the purchase.

They provided me with the products I purchased and nothing more.

I'm owed a $7.80 rebate that apparently has confounded Home Depot? Send the rebate ASAP please.

Darryl Rowinski
CEO
Business Credit Management Association-Wisconsin Hdq
Voice: 262.827.2880 Ext. 222
Cell/Text: 262.719.3709

From: Darryl [mailto:[protected]@wcacredit.org]
Sent: Wednesday, June 30, 2021 1:22 PM
To: [protected]@bhengagement.com
Subject: FW: RE Denial of rebate, Tracking #[protected]

Wrong email address provided to me by chat person on my first try. Re-submitting for review again.

Darryl Rowinski
CEO
Business Credit Management Association-Wisconsin Hdq
Voice: 262.827.2880 Ext. 222
Cell/Text: 262.719.3709

From: Darryl [mailto:[protected]@wcacredit.org]
Sent: Wednesday, June 30, 2021 1:10 PM
To: '[protected]@rebateshq.com'
Subject: RE Denial of rebate, Tracking #[protected]

Re-submitting rebate for processing. Rebate denied because of the online receipt I paid that didn't match store receipt(s).

Rebate due me of $7.80, please process and send ASAP.

Paperwork submitted is attached. Purchased and nothing

Darryl Rowinski
N5W28974 Williams Bay Dr
Waukesha, WI 53188
Desired outcome: Send rebate, Shame on me for trusting your service desk and others I spoke to aboiut getting this resolved.
Home Depot
-
Continuous error regarding a $16.02 payment
Home Depot has sent me two different credit cards and for some reason never sent me any bill regarding a balance of $16.02.

By the time they applied the $16.02 to my Citibank card and it was unrecognized by me so I did a stop payment on it. By the time I figured out what the charge was, and on my account it was on Citibank would not release the $16.02 to -home Depot and therefore the charge became a late charge.

I called Home Depot and explain the situation and they reported it as a late fee anyway. This has resulted in my FICO score being reduced substantially and I am very annoyed.

I would like -home Depot to reassess the situation and remove any derogatory information about this account.
Desired outcome: Home Depot credit needs to remove the derogatory information about a late fee because they never sent me any information that I owed any money on this account.
This review was chosen algorithmically as the most valued customer feedback.
I visited the store in Elk Grove, CA, on three separate occasions, to get assistance with hardwood flooring. I would avoid going to the store altogether, but I cannot get the Veterans discount when ordering online. Home Depot touts that they are Veteran friendly, but don't believe it. Being unable to apply the Veterans discount to online orders is just one...
Read full review of Home Depot
This review was chosen algorithmically as the most valued customer feedback.
Store at 12171 Sheridan Blvd. Broomfield CO Two complaints. 1. There are 3-4 electric handicap carts at the entrance and every time I try to shop they are out of order. This has been going on for months. I end up shopping at Lowe's because their carts are always working. I talked to a Depot manager who said they had parts ordered. Still the same week...
Read full review of Home Depot
This review was chosen algorithmically as the most valued customer feedback.
New L-G washer/gas dryer set was order from The Home Depot in Iron Mountain, MI on 07/06/2021. Order ID was H2775-75131. Advised sales associate at time of order that new dryer had to be a bottom vent. Associate checked specs and advised that dryer would accept a bottom vent set-up, but that we would have to order 1) installation, 2) gas dryer part...
Read full review of Home Depot
This review was chosen algorithmically as the most valued customer feedback.
Home Depot, Kingsport, Tennessee sold and delivered an electric start, self propelled "Toro" Lawnmower to my residence. The mower failed after one year and four months; well within the 2 year body and 3 year engine warranty period as advertised on the sales floor. Upon contacting the store, their customer service department and the mfg.; all have...
Read full review of Home Depot
Home Depot
-
Delivery/Installation of New Dishwasher
My husband and I ordered a new Frigidaire refrigerator, gas range and dishwasher. Delivery occurred on Thursday, August 19, 2021. Upon arrival the delivery men announced that they could NOT install the new dishwasher because it was "hardwired" and that we needed to hire an outside plumber to do the install.? They directly said that "this happens all the time with Home Depot. They never tell the customers." I was sort of stunned that they refused to install it despite Home Depot charging me for install and didn't know what to do. I said to my husband maybe we should just refuse the dishwasher, but the delivery men cautioned me against that indicating that was only if the product was damaged. The delivery men left the old dishwasher in place and the new dishwasher wrapped up in my garage and departed.

As soon as they left, I called Home Depot and asked for a refund for the amounts charged for install, haul away and installation parts. Your customer service rep was great, took care of the situation and even mailed me my refund receipt for those items. That part was awesome and so very helpful.

The real problem arose in trying to find a plumber. It took me (3) tries to find a plumber who had availability and would do the install. However, on August 21, 2021 when the plumber unwrapped the new dishwasher, it was a top mount instead of side mount! The salesman had asked us about this and my husband and I SPECIFICALLY told him that we had granite countertops and needed a side mount dishwasher. I'm fully aware of the difference between side mount and top mount and the install requirements for each. In fact, your salesman steered us away from ordering the dishwasher we originally wanted because he claimed it could only be top mounted.

Back to the install, my plumber told me that although the specified preferred method of installation was top mount, he could try to install it with side brackets, but none had been included. I immediately called Home Depot looking for the side brackets and was told that Home Depot never carries any of the install parts, they always have to be special ordered. Thus, I found the mounting brackets on Amazon and the plumber had to return again on August 24, 2021 to do the side mount install.

Bear in mind that the Home Depot paperwork indicates that the appliance is unreturnable once delivered - and the delivery service counseled me AGAINST refusing delivery of the dishwasher. In the end, it cost me (3) times the original amount to install the dishwasher - AND ITS NOT EVEN THE CORRECT DISHWASHER! OR EVEN INSTALLED IN THE CORRECT PERFERRED MANNER! All we want is the correct dishwasher installed correctly for the installation price quoted by Home Depot.
Desired outcome: Uninstall wrong dishwasher, install correct dishwasher, refund money spent on outside plumber.
This review was chosen algorithmically as the most valued customer feedback.
Temco Logistics. How do you still stay in business? Your Yelp reviews suck!!! Home Depot. What idiot Home Depot higher up makes the decision to keep making HD customers suffer with an as+clown delivery service like Temco Logistics? And why only use one delivery service? Why not use a few and create competition? Have you seen Temco Logistics Yelp reviews? Do...
Read full review of Home Depot
Home Depot
-
Delivery
I was informed that my Cub Cadet would arrive on Aug 19 2021 by Voicemail, this did not happen . I called and they assured me that it would be delivered today, this also did not happen and no one ever called or emailed . I called and they said it may be arriving on Monday but not sure. I spent over 45 miners on each call asking about this for 2 days. This item can not be left on the porch it is a Cub Cadet riding Mower. So I wasted two days waiting and changing my time to make sure I would be at home. This was guaranteed both days. It is not that it was not delivered it was that no one took the time to inform me that it would not be arriving.
This item has been paid for and I still want it but my time is as valuable as is yours. Thank you.
John W norman
Home Depot
-
Water heater installation
Home Depot in Elk Grove village uses DRF plumbing to install their water heaters. When they installed my water heater the plumber removed a pipe and did not reinstall it. Because he didn't reinstall the pipe water leaked on my floor and ruined my drywall. The plumber stated it was outside the scope of his employment to reinstall a pipe he removed. Now my drywall has mold and is ruined they offered me $75 for a repair that will cost $1200 to remove mold and $800 to install new drywall and paint it. At the store Home Depot said they would file a claim with their insurance and it would cover the costs if DRF did not fix it. Neither one is doing anything to fix the problem.
Desired outcome: Fix my ruined house
Home Depot
-
weatherable vilano white railing and stair railing kit
I ordered this product from the Home Depot in Hendersonville TN, when the packages arrived I could see that the boxes were beaten up.
the parts inside (the white vinyl railing) had marks and black scuffs, one railing even had a scratch that was about 15 inches long.
one of the stair railing kits was missing the mounting bracket and the cover that goes over the mounting bracket. over the last week I have called the Home Depot customer service and had been told one time that there was nobody at the manufacturer for them to address the issue. told another time that the manufacturer was send the missing parts and should arrive in 24 to 48 hours, called yet again a week later and still have not received the missing parts.
the Home Depot customer service employees have all been polite and respectful but not competent.
I can understand the Home Depot cannot control their venders but they certainly need to train the staff to resolve issues for customers and perhaps consider not selling merchandise from venders that have a bad product and will cause them to lose customers.
I have both Ace and Lowes near and do not plan to shop with Home Depot again.
Home Depot
-
Excessive charges for penalty and interests on the card
I purchased a fridge at Home Depot, in Pittsburg, KS, on August 15th 2020. The service was good, the product is good, we are happy with everything except the Home Depot partnership with Citibank!
I applied for their credit card because of a promotion they had at the time. It was a zero interest promotion, for one year. The loan period came due when I was hospitalized. One week after being released, I received a notice from Citibank that my $599 balance was now $726.40. I should have known better. There's a long history with Citibank doing this sort of thing and worse!
I am extremely disappointed that Home Depot would choose to partner with a company like Citibank. I guess they feel insulated from the business tactics of Citibank? I refuse to do business with either Citibank or Home Depot!
Desired outcome: I just want people to be aware of who they are dealing with.
Home Depot
-
employee
Dear Sir/Madam on Sunday, August 1, 2021, I went to Home Depot to buy some white stones for my garden. On arrival, I said to the cashier whose name is Taylor why there was such a big difference in the price between Home Depot and Lowes and it was the exact stone, she replied we are not Lowes I said to her that's kind of rude she repeated it again and so I asked for a manager. The manager came and I told him about the price difference and he checked and said he would honor Lowes's price, I asked him if the cashier did not know about the price match and I told him what she had said to me.

I went back to the cashier to pay for the stones and I said to her didn't you know about the price match, she said did, I said your reply was so rude I said I am going to file a complaint with the head office and she told me to go right ahead, I said to her you young people don't know anything about customer service, she was so rude that I decided not to continue with the conversation. It took me a while to write this complaint because I do not want her to lose her job but she needs training. She works in the garden center.
This review was chosen algorithmically as the most valued customer feedback.
On august 5, 2021 at 12:59 pm I purchased a john deere riding lawn mower at the yakima home depot. There was only one mower in the size I bought. There is a shortage of mowers in the yakima area and I was in desperate need of a mower as my old one had stopped functioning. The clerk that sold the mower to me was named anna and she was very helpful and...
Read full review of Home Depot
This review was chosen algorithmically as the most valued customer feedback.
I spent close to $5000 on cabinets that I thought were going to be good quality. When delivery arrived they shoved a fork lift thru one of the boxes. I said I didnt want that one its damaged. Delivery person said he didnt think it was damaged and I had to take it and that I could call home depot and they would resolve it. Each cabinet took me 4 hours to put...
Read full review of Home Depot
Home Depot
-
new windows
we reviewed the windows for our home with the rep. and paid $12599.00 toward the windows and installation. Now that was in April 2021, and so far no windows nor any follow-up. They have scheduled and rescheduled some 4-5 times, and one has called nor followed on the reason or whatever is the problem.
We finally have had enough and called and canceled the order. Their response was there would be a 25% restocking charge to the order.
Now the rep. lied and just told us a real story.
So now on to the next step and see how far they want to push this.
Desired outcome: Full refund ($12599.00)
Home Depot
-
Home service- Duct cleaning team
Here is the story: We had duct cleaning service with Home Depot yesterday. Everything went well, until the technician finished the job and left, I realised the thermostat was off(blank screen). I called the technician, immediately he replied "I didn't touch your thermostat, it has nothing to do with my service!" I had no intention to blame anyone, I just wanted to resolved the problem! Next, we tried all the steps including to turn on/off furnace switch, on/off all breakers. In this stage I assumed that the thermostat has issues related to the furnace, because the furnace was not running as well. I called again the customer service number which I booked the service in first place, No one was willing to help! No apologies! They insisted the thermostat issue has nothing to do with Furnace, and of course they are not responsible for helping me out to fix the problem. I asked if Home depot could send a technician to take a look on the problem, maybe it was a small problem, but I was not able to find the cause. She said they will charge me $99 to send someone! She said "How's not fair if we didn't do anything with your thermostate?!" Are those people really qualified to work for a reputation company like Home Depot? In the end I have to call a friend who knows a little bit about electricity, he drove an hour to my house and resolve the issue that was caused by Home Depot home service people. The problem was the furnace was not closed properly, caused furnace not running, and of course the thermostat was off.
Obviously, I was upset at this point: 1. I was told that the thermostat issue has nothing to do with furnace cleaning, because the technician didn't touch the thermostat (It's not on because the furnace was off, because the person who cleaned the furnace didn't close it properly) 2. They told me they will send a technician to check out the issue only if I agree to pay $99 fee. This is INSANE! The customer service staff attitude was rude considered that they were talking to a frustrated customer. Why the hell should I pay for anything that the problem was caused by someone who provided the service that I have already paid.
With this being said, I'm writing this letter to share my frustrating experience and terrible customer service that I received from Home Depot. Also I have noticed the bill was paid to Steam dry Vancouver, assumed they are private company hire by Home Depot, which explains why those people are not professional.
Thank you in advance for your attention.
This review was chosen algorithmically as the most valued customer feedback.
Cifone order #purchase order # [protected] Original meeting date at the new hartford connecticut store of 7/16/21. Met with kitchen design employee, claudia wolfe. Our original meeting was over two hours long with claudia. We discussed our kitchen renovation in full, we discussed our color palette, dimensions, and our time lines. The "quote" of $15, 322.91...
Read full review of Home Depot
This review was chosen algorithmically as the most valued customer feedback.
Inconsistent feedback provided in store and online customer support regarding company policy as it pertains to price matching and price difference for an item featured on their website that is also available in store. Customer service attitudes conveying rudeness, argumentative, indifference, being inconvenienced, and failure to perform the job for which they were hired.
Read full review of Home Depot
We are here to help
16 years' experience in successful complaint resolution
Each complaint is handled individually by highly qualified experts
Honest and unbiased reviews
Last but not least, all our services are absolutely free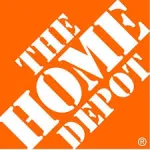 Home Depot contacts