Holiday Inn complaints
198
Holiday Inn
-
No power
Expedia itinerary: 72289451985620

During our 2nd night stay, the power went out approx. 2:00am. As of now, 12:06pm the following day, we still do not have power. I work in between the events I traveled for and am not able to access any internet.

In addition, I am traveling with an infant. We are unable to get warm water for his bottle and mixing his food. The heater has been off since last night, so our room became very cold quickly. Due to the infant's age, we do not have the option of putting a blanket on him for a fear of smothering.

Lastly, part of the pricing is a breakfast and due to the power outage, there was not a breakfast provided.
Desired outcome: I am seeking a reinbursement for our 2nd night stay ($184.00).
Holiday Inn
-
Anniversary nights/charged to credit card if a no show
I had an anniversary night that was about to expire so I made a reservation #25665774 in amarillo, texas. I was unable to make the reservation and found I was charged for the night on my credit card. Now I thought those nights were mine to do with what I want. In other words, if I want to book a room and not show up it should not cost me money. What a bunch of shit. I called the hotel and they just blew me off and were rude. If this is your policy for "anniversary nights" don't you think it would be a good idea to disclose this in bold type so you don't have people pissed off like me. What kind of bullshit business are you yahoos running. Thanks for sticking it in my ass. Kenneth towle.
Desired outcome: POST THE FACT ON YOUR WEBSITE WHAT YOUR FUCKING POLICY IS SO OTHERS DON'T GET SCREWED.
Holiday Inn
-
Erroneous Credit Card Charges
Date of issue: April 3, 2022

Location: Shelbyville, Indiana

Venue: Holiday Inn Express

Checked in using our VISA credit card. Changed our minds and did not stay - did not even go to a room. Asked the front desk person to reverse the charge card charge and was advised that we would have to wait until the next morning and discuss w/a manager. So...went back the next morning and was told by the manager that the charge would be reversed. Just got our VISA statement and the charge was NOT reversed. Have spoken to VISA and they will pursue but thought it might be taken care of by you. Will gladly advise VISA that all is well if you are able to resolve this matter. Name on Card: Richard Metzger
Desired outcome: Reverse the charge of $150.20 from the VISA charge card.
I posted above complaint and requested outcome several days ago. To date, have not received any indication that it has been acknowledged or that resolution is being worked. Request an update on my issue soonest.
Holiday Inn
-
Theft
This is a picture of the catalytic converter that was stolen from our vehicle in the Ocala Holiday Inn and Suites, Conference Center parking lot. We spent 4 hours sweating waiting for a tow truck, and the Ocala police, and you know what the Manager said?

HE WAS TOO BUSY TO SPEAK TO US!

A call to Holiday Inn Corporate Guest Relations was a waste of time as well. 3 hours, only to be directed to the same manager that wouldn't talk to us.
Desired outcome: Hotel Room reimbursement
This review was chosen algorithmically as the most valued customer feedback.
I dont frequent hotels, ever. My sister and I had a funeral to attend today. The girl at check-in said I had to leave a $50 "hold" which I assumed was in case of any problems we left in room which there were none. I got home tonight and saw $50 charged from my account. The indian I called tonight at the hotel was arrogant, insulting and took no...
Read full review
Holiday Inn
-
Bed bugs
Hello, My name is Fluvia and I stayed at your holiday inn in Guatemala City Zona 10 hotel . I would like to file a complaint that room 807 has bed bugs . On Friday March 18th 2022 and the following day we had bed bugs . Can you please have someone call me ? You can reach me at 661902-7494. Thanks, Fluvia Please send me an email address so that I can attached pictures of my legs
Holiday Inn
-
New Orleans St. Charles, 936 St. Charles Ave. 70130
Hello, I stayed at the Holiday Inn Express New Orleans on March 19, 2022. I checked into my room and looked out my window and saw a homeless person sitting by window. I immediately went back to the hotel clerk to let her know that I had a homeless person sitting by my window and ask could I be moved please. The hotel clerk said No that they had No rooms available. Later on, that night after returning to the room about 1AM that homeless person was sleeping by my window this was very frightened to me and my spouse I could not sleep or rest that night. I just wanted to be move to a different room this was not safe...
This review was chosen algorithmically as the most valued customer feedback.
On January 26, 2022 I booked one room for my wife and I. We were going for a birthday celebration. We would be staying Friday, 28th and checking out on the 29th. The complete cost was $191.92 which was charged to my credit card. On Friday morning my wife was not feeling well, later in the day she took a covid test and it was positive. I called the phone...
Read full review
Holiday Inn
-
Requesting refund due to poor hotel treatment - RES # 13129996
On 2/18/2022 I called Holiday Inn Express at Colonial Drive, East Orlando for room availability for 2/19/2022, There was one. I asked if it will be ready by 1 p.m. as I was scheduled to be a speaker at a military function in the area @2pm. The receptionist explained that check-out time is 11 a.m. so a room should be ready for early check-in at 1 p.m. and I was further instructed to call on my way o,n 2/19 from Miami, to remind them of the request for early check-in. Based on that information, I booked and paid $246 through Traveluro. On my way on 2/19, I called as instructed, and spoke with a rep. at Traveluro who told me to watch my email for an answer (the email was received the next day). After an hour's wait, I called the hotel directly and spoke to Jackie, she was rude and abrupt and mentioned that check-in is 3p. and not before. I explained what I was told by her peer the day before, hence the payment for the reservation, she kept interrupting me and then the phone was silent for almost 5 minutes. I called back several times, but no answer.(apparently my number was recognized).

On my arrival at the hotel,at approx I2:40 (2/19) I met Jackie and the moment mentioned my name, she had a disgusted look, she held her head down while continuing writing, and used one hand to point above her head to a sign that says check-in 3 p.m. I explained what I was told the day before by a clerk at the hotel, again I was totally ignored. I enquired if the room will be ready by 3 p.m., sharp, she said checkout comes and goes so it may be between 3 pm and 4 p.m. Other guests in the lobby looked surprised. at the way I was treated. I must point out that other guests came in while I was standing there, and she spoke with them in an attentive and welcoming manner. I felt embarrassed, intimidated, and discriminated against as an African American.

I left, got dressed in a store bathroom, and drove back to Miami in midnight. Prior to that I called and explained that due to the uncertainty of the availability of the room, and her poor treatment and disrespect, I am canceling the reservation. Jackie did not hesitate to tell me that "you are going to lose your money" She had no empathy.

I find it hard to ever recommend this hotel to friends, family, or associates. The next day I sent an email with my complaint to "[email protected] .com". To date, I have not had even the courtesy of an acknowledgment.

I am requesting a refund of my money.

Dr. SD.
Desired outcome: I would like a refund of $246, the the amount charged to my credit card. Dr SD
Holiday Inn
-
Hotel stay and refund
I have been trying to obtain a refund for my hotel stay at the holiday inn express in west long Branch, New Jersey. The room was dirty, a fight broke out next door,pool dirty. Gym dirty, no towels or sanitizer available. Sleep interrupted by fight and staff. It was a horrible stay. We have filed complaints with new jersey and Georgia ( headquarters,). We have numerous emails of IHG offering points. I want a refund, not points
Desired outcome: A refund of a least 75%
This review was chosen algorithmically as the most valued customer feedback.
Holiday Inn Confirmation#132435 Priceline#473-139-043-38 On November 17, 2020 at approximately 9:30pm I checked into the North Phoenix Arizona (Irma Road) Holiday Inn Express and Suites, I had booked my reservation through Priceline where I purchased and prepaid in advance for a room to stay for that night at the Hotel, Upon arrival I was "required" to...
Read full review
Holiday Inn
-
Reservations and hotels
Call ahead to reserve 2 nights at Boone NC Holliday Inn hotel, Im a member of IGH and Hollyday Inn Club vacations and been promise best prices and priority reserve. was told place was sold out, but "Hold on, I got a room for you for $270.00 per night, but if you like I can get you to a sister hotel for only $220.00 per night". when I arrive, I went to another Hollyday Inn in the same area, the place was nearly empty, so I call to reserve this one and was told "that place is sold out and offer me an option for $220.00. I told her I was in the parking lot and check in counter and the place was empty and had plenty of rooms, she just hang up!" So I went for curiosity to the other Holliday Inn and guess what, it was half empty too. This is a bad scamm way to over charge you and steel your hard earn money...
Desired outcome: Be honest.
Holiday Inn
-
Employee slander by general manager
I was recently fired from a new job because my previous general manager at Holiday Inn Express downtown Greenville, SC lied and told them I was terminated due to falsifying hospital documents and was not eligible for rehire. This is not true. I have a signed copy of the paper where I resigned due to personal reasons. How am I suppose to gain another job if this GM continues to lie on me? This affects my lovely hood, my family, and reputation as a trusted employee. What can I do about this?
Desired outcome: Get a sworn written signed and notorized statement from that GM. If she refuses she should be fired from her current position. And sued for defamation of character of a former employee.
Holiday Inn
-
Room cleanliness
Checked into HI EX Hamarville PA. First room had a dirty floor and bed cover, second room had a ball of hair on the floor, dirty commode and the TV faded in and out. I regularly stop in Howe IN. and have always been very satisfied. I am a member of the HI EX club because I have always been satisfied. Please hammer home to your motels that all a traveler really looks for is clean rooms and a TV to watch after a day of traveling.
Desired outcome: Cleanliness of rooms
Holiday Inn
-
Hospitallity
Called the Holiday Inn Hotel & Suites Durango Central, an IHG Hotel
21636 Highway 160 West, Durango, CO. I wanted to reserve a group of 12 rooms for my car club. Took FOUR follow up calls with the General Manager of that facility. I was very understanding & patient until the last call when the front desk, left me on hold for over four minutes with the phone line open so I could hear everything being done in the background. I called back ending up leaving a voice mail, if I couldn't get the reservations secured I was moving off of this Hotel to another one for our group. If you expect any kind of hospitallity at this hotel, well, , , I wish you the best of luck.
Holiday Inn
-
Booked two rooms for Nov. 26 2021. Showed up at hotel to check in and was told by the front desk that they did not have a reservation for me.
Never was sent a confirmation number. Name is David Sobus. We were trying to stay at hotel in Livonia Michigan 1 248 675 1020 My party ended up staying at a different hotel for the night. How can the front desk say I did not have a reservation and they were completely booked for the night and then I was charged a NO SHOW fee of 163.16 x2 My party was very upset but we were able to find another hotel for the night
Desired outcome: Would like to get a refund of the NO SHOW fees.
Holiday Inn
-
Adding charges illegally
I booked for 220 I was charged 368! Was told 50$ would come back to my card. Was charged twice and I'm pissed. It's Impossible to get ahold of anyone and once they got done charging me twice the other one dropped off and a new pending payment was added. I've called I've written and now I'm complaining and going to fight my bank with a fraudulent charges by this scam of a company. During the holidays I see you all don't like to skip your avocado toast so you like to fuck people without even wining and dining them.
Desired outcome: Full refund!!! You fucked my holidays and my daughters Christmas
This review was chosen algorithmically as the most valued customer feedback.
They refused to allow me to eat breakfast in the hotel because I am not vaccinated even though I did a rapid test from work the night before. We have to do a rapid test every 72 hours. I told the manager that was discrimination to deny me service and I was unaware at the tine that a rapid test was acceptable so I went angrily to my room and had a terrible sleep. We are changing hotels because of it
Read full review
This review was chosen algorithmically as the most valued customer feedback.
Reserved 1 non-smoking room for 2 nights (10/15-16/2021) from a block of rooms reserved for our wedding party (Group Code KL3, Conf. No. 48451445, Holiday Inn, Charlottesville-Monticello, VA, USA) Arrived afternoon of 10/15 and met wife's son from Texas, whom I hadn't seen for 2 years due to COVID, in the parking lot where we learned hotel was totally...
Read full review
This review was chosen algorithmically as the most valued customer feedback.
Stayed in room 819 on 10/5/21. Last room available. $170ish w tax. Something smelled weird but I could not pinpoint it and I was tired from driving 8 hours. I noticed I had to take some allergy medication right away as I felt extremely stuffy. I decided I was going to check out first thing in the morning and find a different Hotel. I left around 7:30 a.m...
Read full review
We are here to help
16 years' experience in successful complaint resolution
Each complaint is handled individually by highly qualified experts
Honest and unbiased reviews
Last but not least, all our services are absolutely free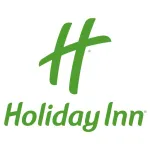 Holiday Inn contacts