Motel 6
-
Accused of breaking in and put on DNR list
Anaheim Maingate, CA, I've been staying at this motel for a while and the customer service has always been great they are helpful, but this last time I went I got checked in by the manager, who since the beginning I felt like he was judging me, he checked me in, got to my room 1 min later he knocked on the door and said I gotta leave, because he ran my portfolio and said that I was put on the Do not rent list, he stated that I've been breaking into rooms and and stealing, he said me and another person were doing that but didnt give me this other person's name and said that my name was given when they reported it, that he also reported it to the police and notify them, I was in shock, he told me to go to the front to get my refund and to leave the property, makes no sense to me because if it was true why would be going back to the same motel, im sure they have cameras and can see the dates and time and person who committed these supposedly break ins but at this point I feel like he was just like I said judging, I know he can see all the times I have stayed there, which really sucks because I liked staying there, but the staff are very nice so very helpful, but I dont know this point what to do
Desired outcome: Apology and removed from dnr
Motel 6
-
The room 104, wifi, etc
May 24 2022 First off says has a pool sure does with no water in it 2nd says free wifi no password needed in fact has 3 different access points all open not 1 would stay connected and if managed it was with 1 bar 3rd I sat my drink on nightstand went to shower came back and was covered in ants looked over because saw something out corner of my eye and was a Lil black beetle looking bug crawling on bed very similar to a black carpet beetle but no carpet in room 4th constant noise from room above such as stomping and what sounded as a chair on hardwood floor being drug back and forth up til 3am 5th awesome pet policy thank goodness but came across a couple of people afraid of my dog and only 1 way to my room which was right by them no choice
Motel 6
-
Refund of Alaska air miles not honored
I reserved a one night stay at the Motel six at woods crossing in bountiful Utah on May 7, 2022. I placed my reservation through Alaska Airlines hotel bookings and used my available points as a purchase for that night. I was traveling from new Plymouth Idaho to bountiful Utah to attend my granddaughter's wedding. The day before I was to leave I became very ill and wasn't able to make the drive to Utah and at that point I had to cancel my reservation. I was very disappointed that Motel 6 would not honor that cancellation request and refund the miles back to my Alaska Airlines account. I use Motel 6 as often as possible when I travel and have done so many times in the past. I am retired and 73 years old And on a strict budget. I would appreciate you to consider giving my mileage back to my Alaska Airlines account. Alaska Airlines has reached out to you on this matter and you have declined too refund my miles used to purchase this reservation.
Desired outcome: Milagros reinstated to my Alaska airlines acct.
Motel 6
-
Room stay rate
I had a problem with paying full price of 104.50 for stay on may 20th to may 21st and was not very satisfied. Paid a full amount for basically nothing no tv no amenities just had couple towels and one bar of and room phone. But main problem was broken antenna after switching cords and no tv what so ever and complained to customer service i received only a 10 dollar discount for inconveniences which i think didn't seem fairplayed.what can you do to make this right for me ?
Motel 6
-
the motel 6 @Motel Central Redding California
this is the most uninjoyabe place I have ever stayed. Everday I had to go to their office to have my room key replaced because it wouldnt open the door to the room. At night they `would turn the their telivision service off . Had not I have paid for a seven night stay using my credit card I would I would have left this low rated shack the second night. Jeff Hall anchorage alaska
This review was chosen algorithmically as the most valued customer feedback.
I paid for my employee to stay one night at motel 6. On April 27 my bill was $86 for the night. Come to find out, my debit card that I slid thru their credit card machine was somehow kept on file to my permission. The very next day, April 28th my debit card was billed without my permission$599.00. Then two days later my debit card was billed again without...
Read full review
Motel 6
-
Incorrect reservation no ADA
I reserved a ADA hotel room at Motel 6 in Redding, CA. When I and my friend who is in a wheel chair got to the Motel, they told us that they didn't have a wheelchair accessible room for us. In fact they tried to get us on the second floor. They finally gave us a room on the first floor, which was not wheel chair accessible. My friend could not take a shower and barely use the bathroom. We had to cut our visit short because she could not stay in the room but money was not refunded to us. Also the room was dirty and smelled of cold stale cigarettes.

This incident happened April 9th through May 1st at the South Redding Motel 6.
Desired outcome: I would like a refund on the room, because I did not get the room I specifically reserved.
Motel 6
-
drn list
Hello I rented a room not long ago and I had a female friend with me I woke up around 5:30 am to go to work and my friend stayed until check out I ask her if everything went ok and she told me that she oversleep but that's all I know then week later I booked a room and pay for it so when I got there they told me I can't stay no more never! I ask why and they didn't say why or what got damage i'm not the person who goes out there and destroy other peoples things I have a platinum's membership at radisson they don't give those by destroying rooms so motel 6 made a mistake and I would like to be remove from the list I don't smoke don't drink and no drugs so what's the problem we give business to those places and most of the times we deal with the disgusting rooms they have and what do we go talk trash to them, or do I need to pin point the hidden cámaras I had found in that place maybe they get on a different list
Desired outcome: I don't need to apologize for a unfairly profile that they gave me all I want is my name off the list or do you need references from Radisson hotels ?!
This review was chosen algorithmically as the most valued customer feedback.
On 04/27/2022 I booked a room for 2 nights at this motel. I booked a room on there website the my 6 app. I booked the room on the ground floor which was supposed to have a microwave, and a refrigerator. When I arrived at the motel the Front desk gave me a room on the second floor and when I asked him for one on the ground floor he said he couldn't give me...
Read full review
Motel 6
-
Theft of property by motel 6 employees
While staying at motel 6 south in Albuquerque New Mexico, room 109 on the day of March 25, while I was at work employee of motel 6 entered my room (109) and removed all my property and keep about $6000 of my personal property and $4500 of company property, I am concerned about my property as I have been fired from my job, because of the incident, I'm looking to be compensated for my loss of property
Desired outcome: I lost my wedding ring , a $4000 investment, work clothes and other property valued at $2000 , I would like someone to take responsible and reimbursed for my lose
I have tried to work with corporate and management with out come
This review was chosen algorithmically as the most valued customer feedback.
I have been staying at the Motel 6 2145 E. Harbor Blvd, Ventura, CA, three days/week since February. The last room I was given had an issue with the Wifi - I have to have internet access for work. I worked with with their tech group the first and second night without success. I went to the Manager on the third day and the Manager was very helpful. She said...
Read full review
Motel 6
-
Wrong floor
On April 9th my Handicap parents asked for a room down stairs. They were given a second story room not realizing it was upstairs. Once my parents discovered it was up stairs. he returned to the office They said there was no floor rooms available after he had purchase the room. What part of first floor or handicapped did they not understand! Then discovered that the secondary walkway was held up by car jacks. Pictures revealed at the bottom.
Motel 6
-
charged even with cancellation
I called Motel 6 directly and got switched to getaroom without my knowing. Booked 3 rooms for March 12. Confirmation said could cancel by midnight on March 10. I called on March 9 and cancelled. Still got charged. Motel says I went through bookings.com and not responsible for charge. Gave me a number to call. You cannot get to talk to representative.
Desired outcome: Refund of charges.
This review was chosen algorithmically as the most valued customer feedback.
Feb 18 2022 needed a room while visiting a friend after a long day driving. Motel was nearby so I went there for a room for the night. Was told they had 1 available for $340 plus tax! I originally turned it down but, after checking other availability near, I relented. The room reeked. It had an antiquated miniature bathroom with a barely functioning shower...
Read full review
Motel 6
-
Bad Service
The from desk was very rude... I do not live in the city and came here to get away, I gave my sister my room number and I told the desk that I had a women coming to the room and please let them in. I left and came back and my sister had left and the front desk refused to let her in because he said the she "looked like hooker". My sister looks like a nun, not a hooker. I was pissed. I need the office to call me so I can get comped the room. Keith 806-557-5832
This review was chosen algorithmically as the most valued customer feedback.
My experience with this motel absolutely shocked me and has changed my view of Motel 6 totally & probably forever. It happened when I stayed there on December 24, 2021 in Big Bear Lake, California. Admittedly a busy time of the year and a ski resort with many roads closed because of snow, but not an excuse for what they did. All motels in town that were...
Read full review
This review was chosen algorithmically as the most valued customer feedback.
Its 2 am in the morning in South Lake Tahoe. Me and a friend got a room late Tuesday around 12am. Woke up to itching all on my neck an arm. Noticed bed bugs connected the front desk, spoke with a gentleman that is A DICK. Told me to go find somewhere else to stay. Have work a 10 in The morning as well refused to switch us rooms an to wait until 9am when the...
Read full review
This review was chosen algorithmically as the most valued customer feedback.
I have been staying at this motel 6 since aug 2021 til current. Someone has been coming into my room while I am not there. Ive had properity come up missing from my room. You know that they have hidden camaras in the rooms or put them in certain peoples rooms. Wen you can hear them talking about wat you are doing in your room. The staff do and say stuff...
Read full review
This review was chosen algorithmically as the most valued customer feedback.
I rented a room at your Tempe AZ Location for one day on 12/11 entered my room at approximately 9:30 am. at approximately 2:30 pm that afternoon I left the room to run an errand, I returned approximately one hour later to find maids service in my room they had removed a few things that they may have considered trash. (one person's trash may be another...
Read full review
Motel 6
-
Motel 6 in Bay minette alabama
I have been staying here for about two months now paying for week by week, it has changed management and this morning me my husband and two year old daughter was woken up at 6:00a.m. to workers hollering and screaming and big machine right outside our window. We was not told that there would be worker on the roof at this time of morning, also they had push stuff off the roof onto our vehicle black rocks and busted our windshield. I complained and was told that management knew all this would be happening and said nothing to gust about it. I think it was better under the old management.
Desired outcome: I want a FULL refund or a FULL week for free.
We are here to help
16 years' experience in successful complaint resolution
Each complaint is handled individually by highly qualified experts
Honest and unbiased reviews
Last but not least, all our services are absolutely free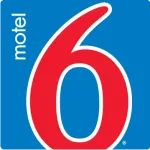 Motel 6 contacts