Hathway Cable and Datacom complaints
39
This review was chosen algorithmically as the most valued customer feedback.
Hi Team, Need your intervention and support. Recently I have opted for Hathway Broadband connection with 150 MBPS and my account number is 1307279224 I have contacted Hathway Service Desk multiple time about the promised made during the activation. But they have failed to correct it So contacted escalation team and they have promised to extend by day...
Read full review
Hathway Cable and Datacom
-
Cable tv
hv Hathway cable connection thru local operator Space Link Cables ib Bangalore. As per TRAI basic charges rs130 + tax for 200 channels revised on March 20. Earlier it was 100 channels. Additional NCF is apicable after 200 channels for every 25 channels. If I choose 200 channel I need to pay Rs 80 extra. My area alone they 1500 connections. If 750 people opted for choosing channels average rs40×750 30000. Imagine how much money in entire Bangalore and karnataka looted from public. When I raised this query, they have disconnected my service. When I asked operator, they conveyed as per instrction from Hathway. But Hathway told they are out of Hathway, I should contact operator. But the operator is with Hathway only as my neibhour also having the same connection. I understood hathway people played game.
Please resolve this issue and get back connection. I am a senior citizen.
Hathway Cable and Datacom
-
request given still not yet resolve pathetic service //10092018w213897
I am used the network in past 2 years account no - 1138756645. I register a request on 10/09/2018 request number is 10092018w213897 still not resolve and any information or intimation.

Very pathetic service for the network.

L spoke to 18/09/2018 to call center number nivetha is disconnect the call.

Very very worst service.

Veeramanikandan. S
8939811632.
Hathway Cable and Datacom
-
wifi connection
I am existing hathway broad band connection holder (customer id:1257564) and from last 10 suffering with my wifi connection. but I never ever seen this type of service. customer care/ technician all employee just giving me excuse. I do not want this type of service. I am going to highlight this type of cheap service to all social media. this is very pathetic and just because of it I lost so much money in my business. from last 4 days I am calling to customer care/complaint dept. no any resolution that's why I am writing this complaint. finally I would like to say I am not happy with service. so either company will give me my lost rs.-15000-/ or refund my full amount what I paid from last one year. for kind of your information I am forwarding same mail to all social media. thanks and regards amit kishor 9738374890
This review was chosen algorithmically as the most valued customer feedback.
Dear sir I had a hathway internet connection @ my res in charkop, which I renewed around 14th july 2015 for 3 months payment made was 3464.00. customer id : 1194239 for some reason I had to shift & I bought a new flat at vishwadeep heights, kt soni marg, off link road, mahavir nagar, kandivile west. I had asked for transfer of my existing account to the new...
Read full review
This review was chosen algorithmically as the most valued customer feedback.
When I enquired for Hathway connection, I got numerous calls from their Sales Executive – Mr Rajkumar who was marketing and promoting the product and the offers. After 1 week, I agreed to take the connection. When I asked him within how many days will it be activated – he stated within a day or maximum 2days from payment. When I called him to take the...
Read full review
The complaint has been investigated and resolved to the customer's satisfaction.
Hathway Cable and Datacom
-
no connectivity but still demanding fees
I took Hathway's connection in Feb-March 2014 (in Wakad, Pune). Barring a month after it, I have not been getting proper connectivity. I have complained 20-30 times every month. I used to get 3-4 days of connectivity every month that too after so many complaints and phone calls. No resolution was provided to me by Hathway. Instead, they are asking me to pay for all these months. I didn't get a connectivity, what should I pay for? Does Hathway want to earn without providing service at all. Instead, I am demanding Rs 1000 which was taken by Hathway as installation charges as I never got the connectivity. I have all the complaint numbers and call recording with the customer care. I have raised it to the Nodal officer, appelate authority and to the Hathway helpdesk as well. No one is replying to my E-mails regarding the refund of installation charges. I am fed up complaining and feeling being harassed by Hathway. Please look into this matter seriously. I can provide you with all the call records and complaint numbers.

Bhavesh Sharma
Acc no: 1098463
Wakad, Pune.
Resolved
The complaint has been investigated and resolved to the customer's satisfaction.
The complaint has been investigated and resolved to the customer's satisfaction.
Hathway Cable and Datacom
-
poor service, worst broadband
Hi,

I have taken broadband connection, 50MBPS for 6 months and paid advance amount of 3200.Since the day one service is not good.I have been calling and communicating with the customer care all the time. with in 60 days, you believe it or not, 40 complaints raised.

The horrible problem I am facing with Hathway is UPLOAD speed is ZERO, which makes unable to send any mail. Keep requesting Hathway to terminate my connection for the last 2 weeks. send several mails and calling to customer care every day 3, 4 times.

still now, there is no response.no feed back.

Stay away form it and be happy.Its been very very terrible experience with Hathway.

DO NOT FALL FOR 50 MBPS, CHECK BEFORE YOU APPLY FOR NEW CONNECTION.

Regards,

Suresh
Resolved
The complaint has been investigated and resolved to the customer's satisfaction.
The complaint has been investigated and resolved to the customer's satisfaction.
Hathway Cable and Datacom
-
very poor service
Dear Nodal Officer,
I had applied for a new Hathway Broad band connection on 5th of July 2014 and had given the required documents to Mr Praveen Pathak who claimed to be a sales executive working with Hathway. I had given him the address proof, as well as check and applied for 2 mbps connection called 2MBPS FLASH MAXI.. He promised that the connection will be established with in 2 days. However, when i tried to contact him on 7th of july he said that it will not be done today and asked me to call his senior Mr Ashwini Mathur. I started to call both Mr Ashwini and Mr Praveen but Mr Praveen stopped responding and Mr Ashwani Mathur said the connection will be done on 8th of July but no action was taken.
I called the customer care but after putting me on hold for around 5 minutes, i was disconnected. After more than 100 phone calls to linemans, technical support team and other people, cabling was done but no modem was installed.
When i called some person who did the cabling i was told that your application for new connection has not been logged and modem can not be installed. After 8 days of continuous harassment, Mr Praveen Pathak picked up the phone and he said that no modem is required and you can directly plug in the cable in your computer which is a completely absurd and idiotic answer.
I called the customer care and finally was able to receive my account number. After numerous calls to customer care, the modem was installed.
The customer care people never agreed to give email id or contact of nodal officer or direct me to some superior which is against the TRAI guidelines.
After modem installation also, the internet services did not start work and it took me 2 more days and atleast 10 calls to customer care (details can be assessed by you) for modem to work.
When i asked about my account, i was told that it is a 600kbps connection where as i had applied for 2 mbps connection. I again lodged a complaint for rectification
I received a call from Mr Rajeev Roshan who said that modification will be done and asked me to send a mail mentioning my queries but there has not been any reply from Hathway.
I am completely dissatisfied with the services of Hathway and will like to know how can i discontinue my connection and get refund of the amount i have already pain if no action is taken. I hope you people can take action other wise i will thing about complaining further higher.

Dr Kapil Singhal
DM Neurology (AIIMS)
Senior Consultant Neurologist
Metro Super Speciality Hospital
Sector 11, Noida, UP
Resolved
The complaint has been investigated and resolved to the customer's satisfaction.
The complaint has been investigated and resolved to the customer's satisfaction.
This review was chosen algorithmically as the most valued customer feedback.
I have paid a cheque of Rs.4998/- for a new Hathway connection, they said the installation would be done within 3 - 5 days, it has been15 days but the installation is still not done.. It has been very ridiculous service, the excuse I am getting is engineer is not there, cable and modem is out off stock When I call up the customer care they are not sure...
Read full review
Hathway Cable and Datacom
-
channel blocked even after full payment
I am a Digital cable HD subscriber from Hathway thru their LCO Sai Star Cable in Kandivali East area (Smart Card# 00051129492). first year I paid Rs. 6666/- for a year when they started service with 8 channels and increased it to 20 later. While renewing I had a choice to go to Tata Sky or other dish based TV or retain Hathway. They were charging Rs. 5555/- for a year service and promised me that I will get all HD channels for the entire year including the ones added in future. They did not have any package to chose from so I went for the max as they had no other option in HD. In Oct 2013, they added 3 channels and blocked them for me. I called the helpdesk and logged a ticket. 2 days and no response other than one SMS informing me of the ticket nmbr (Ticket# 368006 Date 10/12/2013). I again called and they told me that I have to connect to my LCO. when asked for number they did not provide saying it is against the policies of Hathway. Hello. What policy stops you from helping the customer!:-(.

Not only this all my HD channels were down once for multiple days. The quality becomes bad every now and then. The customer service is pathetic - they will transfer the call 4-5 times and every one will ask for the issue again and again. It is a waste of time to call them for any resolution.

Anyway regarding the blocked channels I wrote to the Nodal Officer Mr. S Venkateshbalaji. I got a call from his office in 3 days. The person who spoke to me(Firoz) was nice, understood my issue and asked me to wait for a call from LCO. so far so good.

The person Subhash called me from LCO- Sai Star Cables and started asking me the problem. After explaining the whole thing he told me many things which I could not understand but I got the point that I will not get these channels and I am free to do whatever I like to do. Go to Nodal officer, go to anywhere I want to etc. When I asked to speak to his supervisor the response was not good. He sounded very rude and said I am the highest authority here so you speak to me only. I was scared with his tone.

I searched for Nodal officers number on the internet and gave a call. No answer to my 4-5 calls on the landline. I called the cell# given. No answer for 5 calls and then the phone was switched off.:-( I thought they are there for listening to customer complaints!

Fortunately I got a call after sometime and I spoke to a lady saying that Mr. Venkatesh is in some meeting and I can talk to her. I insisted that I want to speak to Mr Venkateshbalaji only and requested her that he call me when free.

He called and after listening to my story started talking like a lawyer asking for proof of everything. Who signed the receipts etc. I told him that I got the cable in May and don't remember the name and also that I am not at home right now. Will send the copy of receipt as soon as I get home.

He still continued talking from Hathway side indicating that I am wrong and what they are doing is right and in between if I interrupted he would ask for proof of whatever I am aying.

After me telling multiple times that Hathway promised me all HD channels verbally when I paid and they are not giving me all channels now - so I want the blocked channels restored. That's it.

He sounded to me more a lawyer of Hathway then a Nodal officer who wants to understand the customer problem and get a resolution to it. Pathetic.

I got the message. After using Hathway for 10 year for TV and Internet I have to search for an alternate provider.

Is this the way Hathway treats its customer even at Nodal Officer level. I was aghast.

I advise to all not to subscribe Hathway / Sai Star Cable
Hathway Cable and Datacom
-
series of complaints and no resolution
Dear nodal officer,

This is per reference to my hathway broadband a/c 982864. Please note my absolute dissatisfaction with regarding to quality of service and customer grievance redressal at hathway call center:
1. Call center agent has been instructed not to provide the coordinates for nodal or appelleate authority (reference agent: ganesh; date of interaction: 11th september 2013, sr#8709783). After repeatedly insisting him the required information was not provided to me (which as you are aware against the trai guidelines).
2. Call center agent repeated refused a call transfer to the superior or floor manager and kept on arguing that the same cannot be facilitated (which as you are aware is also against the trai guidelines). Finally after lot of pushing, he managed to forward the call to his senior and he provided me the email id of nodal office viz. [email protected] (which is wrong) and he also mentioned that there is no telephone no. That I can call to (which as per your website is also incorrect: http://www.hathway.com/hathway-broadband/nodal-officer-detail.php)
3. The quality of service over the last 2 weeks has been poor with multiple no-service periods. Please note the previous compalint requests lodged from my end: sr# 8643951, 8626180, 867909 and 8709783
4. Currently the service is again down, and the call center executive just informed a complete outage in santacruz east area.

In lieu of the above complaints, I believe the seriousness of the issue is very critical from a regulatory as well as customer satisfaction point of view.

Just so that everyone comes to know about the malpractice being carried out by hathway call center I have posted this email on http://www.complaintsboard.com website as well.
Request you to kindly get back to me on all the mentioned points, and assure me if uninterrupted service can be provided by hathway?

Looking forward to your reply in anticipation.

Thanks and regards,

Sohag sarkar
Hathway Cable and Datacom
-
I received old bad conditioned hathway set top box of other customer in replacement for repairing my original new set top box
We are using hathway set top box since many years for our tv.
Customer id for hathway :11543.
Every year we pay the charges anually i.e. Bill amount for entire year in first month itself.
Still we do not get proper services & the technicians do not arrive to solve complaint as they are not
At all bothered as they have received the entire year amount for cable connection.
But I would like to inform you that I have been cheated by hathway & the entire higher team of hathway is involved in malpractices.

I had given my set top box for repairs due to video problem & every day I was told that it will be repaired the next day.
This way 15 days passed & there was no cable tv at my home.
For solving my complaint I was continuously in contact with mr. Ershad shaikh who controls the entire cable connection system in pune.
Everyday I was given false promises about the repair date & was even not provided a temporary set top box till my original one was repaired.
When asked he said that hathway cant provide temporary set top box to old connections, whereas they had set top boxes in stock to provide to new conncetions.
Irritated with hathway's bad service, I escalated the complaint to hathway headoffice in pune & bombay.

Next day hathway delivered a temporary set top box.
One day after I got the temporary box, their technician came at my house to collect charges for set top box repairs without my original set top box.
When asked about our original set top box, the technician argued that they will touch my set top box for repairs only after I pay them repair charges
This means that earlier they had not even started with repairs & were just giving me fake dates.
I talked with mr. Sheikh at that time on phone to confirm such policy of taking charges before repairs & he said that this is hathways procedure of working.

I then payed him the amount & after 2 days, mr. Eknath delivered me a repaired set top box.
But I was shocked to see that it was not my original set top box.
Our set top box was a well maitained one which almost looked like a new one whereas the one I received was very old one & in a very bad condition.
The digital smart card inside the box was also not ours, whereas the smart card is unique to every customer registered in their name.
When asked about this bad replced set top box, mr. Eknath argued that hathway never repairs our original set top box, but they replace it.
When asked about the smart card, he said that it is ours only.

Arguement with mr. Eknath was of no use as hathway had cheated us & we had already paid repair charges.
I crosschecked the delivered smart card registration & came to know that it was registered in the name of some customer called mr. Pandit shah.
Immediately I mailed this issue to hathway headoffice & they reverted saying that the issue will be solved.

Hathway has taken our original well maintained set top box & delivered an old used one registered in other customers name.
Such malpractices are carried out by hathway to give old, used, bad conditioned set top boxes to old customers & provide our original set top boxes to new conncetions, for hathways cost cutting & profit making intentions.
Besides hathwway is charging any enormous amounts in order to make profits for new set top box connections in the current period when digitisation has been compulsary.
Thereby looting the helpless common man.

I have faced such a problem before digitasation is implemented then god knows what havoc of cheating innocent customers will be created by hathway after 31st march when evryone will have to go for digital connections.
One week is over since I am in touch with the hathway headoffice authorities & they are also giving me false promises.

Thereby I thought of seeking help of consumer forum.
It is an earnest request to resolve my complaint & help me in getting my original set top box & my registered smart card from hathway.
Also would be glad if you take some stern action against hathway digital cable network so that they will stop their monopolistic atrocities over citizens.

Thanks & regards
Junnarkar
[email protected]
Kothrud, pune

For your reference-
Contact details of hathway digital cable network:
[email protected]
[email protected]
[email protected]
[email protected]
020-30252100, 020-30252151
The complaint has been investigated and resolved to the customer's satisfaction.
Hathway Cable and Datacom
-
no internet
I have a hathway internet plan where I pay every 6 months. For the past year, I have to make a call every week and inform the call center about no internet connection. The response I always get is that I will get the connection within an hour or so. However in reality I don't have internet for weeks. At present i'm not having internet for the past 5 weeks. And yet I pay regularly every 6 months. The company is the worst broadband provider according to me and I would love to see some serious action against this company. Thank you.
Resolved
The complaint has been investigated and resolved to the customer's satisfaction.
Hathway Cable and Datacom
-
I was shocked to know that I am provided a line of 256kbps
I had subscribed for hathways skyway regular plan where mentioned a speed of 512kbps. I am paying 1797.00 per month for this high speed. But unfortunately from day 1 I am getting a speed of 3-5kbps. After repeated followups an engineer came from hathway after 8 days of my complaint i.e. On 14th feb 2008and then left my house with a note "status incomplete". There was no change in the speed. Then another person came on 19th feb 2008 and did not solve my problem.

The customer service guys says that the engineer will take care of this. The engineer says the technical team will handle it. Technical team says that the engineers will handle it. I had writteb a complain email about the speed to the seniors of hathway like avinash and vijay g. It is now just about a month and still I get the same speed of around 3-5 kbps.

I checked the speed and line capacity provided to me by hathway thru online speed test websites. I was shocked to know that I am provided a line of 256kbps (whereas the plan mentions a speed of 512kbps). When asked to increase the speed, I was told to pay 20% extra.

I feel cheated. My money is hard earned and I value my hard work. Please help.
The complaint has been investigated and resolved to the customer's satisfaction.
Hathway Cable and Datacom
-
harassement
Very bad experience...harassment by collection agent Sachin (Reports to one Ketan) for connection charges not paid by previous tenant!

He drops in after every 2 months and says that he had cut the connection and I reconnected it!

Next he says that previous tenant had not paid so he cut mine!

Then he tries to bully by saying he will cut again (Which I say, please do!)!

Which DTH should I take, Tata / Big / Airtel? Kindly advise as I will buy TODAY!
Resolved
The complaint has been investigated and resolved to the customer's satisfaction.
The complaint has been investigated and resolved to the customer's satisfaction.
Hathway Cable and Datacom
-
poor service and less refund
I from mumbai had 256 liteway hathway internet connection from april 2007 and paid 1000 deposit which is refundable. I had to face lots of problem during browsing sometimes serverr use to be down for 5-6 hoursthrice in a week after that the speed was extremly poor not even 100 kbps during day. I had change lots of plan but none all of them gave me the same result. At last I had to take a decision and disconnect the connection. So I surrenderd the modem in august 2009 and took a acknoledgement for the same but its was very reduculess that they changed the plan and send me the bill for the new plan. I was really angry and tried to call up many times at last I got the recovery no of mr. Mahesh sawant he agree for the mistake that happenend n promised that I would get the the whole deposited back vide chq.. It took him 2 mionths I guess I had invested more than 300 rs to call him for the same. Mr. Sawant then said that I would get a reunf of rs, 577.00 I asked him to clarify about the deduction but he failed to give so. Finally I recieved the chq of amt 577.00 on 16th nov 2009. So this was really harassment from hathway internet and in life I would never ever suguest any people in india to have this bad internet service provider. Today I have tata broadband internet connection and im very satisfied for the service as well for the speed they provide.
Resolved
The complaint has been investigated and resolved to the customer's satisfaction.
The complaint has been investigated and resolved to the customer's satisfaction.
Hathway Cable and Datacom
-
digital cable
We purchased a one-year subscription of Hathway digital cable.

Since the last 3 months, their set-top box has conked off. Repeated complaints have not brought any results.

The employees of the company are rude and discourteous- they make the government employees look better.

Would strongly urge everyone to never touch any products of this company.
Name of the company guy we are interacting with- Ashish, Sunder Nagar Malad Office.
Resolved
The complaint has been investigated and resolved to the customer's satisfaction.
Hathway Cable and Datacom
-
poor service
I have been a hathway customer since 2 months & my subscription plan is 512 blast quaterly. i am supposed to get a speed of 512 kbps & free usage time is from 24:00 - 07:00.
i have been using it since 2 months & the speed is dead slow during free usage hrs. Inspite of complaining several times no action has been taken & my main purpose of taking that plan is to download large files at night, but its not being possible with the speed they provide. Their technicians are wonderful liars & cheaters. overall their service is terrible. All they do is woo customers with false promises, after getting the connection & paying the bill they turn a deaf ear to their complaints.
Hathway Cable and Datacom
-
worst customer service provided by hathway
My hathway customer number- 327158. Given a connection after a week of taking the payment. Answered technical queries after 10 days of logging a complaint. House shifted to adjacent street. Request given 20 days back. 40 calls to customer care, being waited for 20 minutes each time in the line, hundreds of money wasted for calls, precious time wasted for mails and waitings.

No action, no solution.

PLEASE DON'T GO FOR HATHWAY INTERNET CONNECTION. THE WORST OF THE WORSE SERVICE IT PROVIDES. THE MANAGEMENT AND SYSTEM IS A BIG FAILURE ARE HATHWAY.
We are here to help
16 years' experience in successful complaint resolution
Each complaint is handled individually by highly qualified experts
Honest and unbiased reviews
Last but not least, all our services are absolutely free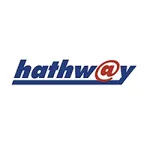 Hathway Cable and Datacom contacts