This review was chosen algorithmically as the most valued customer feedback.
I ordered food and grubby was the deliverer. I left specific instructions to ask for me at the front desk. I didn't say to text me... Or message me... I left instructions to ask for me. I work in an emergency room and we do not have reception due to wiring and leaded walls. Grubby refuses to take responsibility and refund my money. Do not give a restaurant your business if they use grubby for delivery.
Read full review of GrubHub
GrubHub
-
delivery not received
I ordered 30 dollars worth of food through grub hub while checking on the app the order stated it was delivered. Which I'm sure it was not I was waiting. The driver left with the tip and food. I called customer service to see what is going on. Customer service was no help! They stated they would give me 50% off my next order. When I asked about having the replacement food delivered to my home. They stated that it can't be done. I asked for a full refund and told them they can keep the 50% off. I was told the cannot give me a refund either. Thank you Grub hub!
GrubHub
-
food delivery
12/19:19- When the driver delivered my food, she asked me if she could have a tip. Her English was poor and she didn't seem to understand that I had already paid the tip. (She was a middle-aged Asian lady) She repeated her tip request two more times and then left. WTF? Grubhub either has poor training; hiring the wrong people...or both! I think I'll start using Door Dash and see if they can do better. Shouldn't take much.
This review was chosen algorithmically as the most valued customer feedback.
Driver left food on the ground instead of delivering the food. Informed me that she could not come up don't understand what the issue was since she decided to picked up the food if you couldn't bring it up why take the job. Just left my food on the ground.Like I am hobo serious. What type of business is grub hub to TREAT THEIR CUSTOMER IN SUCH A...
Read full review of GrubHub
This review was chosen algorithmically as the most valued customer feedback.
Rude driver. Order completely wrong. Overcharged. Restaurant says grub hub at fault. Grub hub says restaurant at fault. We trying get in touch with grub hub. And restaurant and all we get is a run around. Decided turn in grub hub better business bureau. And we will call credit card company and cancel transaction. Also I will post in internet and website...
Read full review of GrubHub
This review was chosen algorithmically as the most valued customer feedback.
Alexandria VA - I have in past used Door Dash - always very pleased with service. I didn't like the long wait when used Grub Hub once in past, but I decided to try again because they have more restaurants & more food choices at each restaurant. Placed a Grub Hub order of $100 for Bob Evans in Springfield VA with Grub Hub. I had people over - some wanted...
Read full review of GrubHub
GrubHub
-
missing items
On december 12th 2019 i ordered 3 meals from kfc. 2 - 2 piece dark meals ($5.00 each) and a $5.00 fill up breast meal. They forgot the $5.00 fill up breast meal. I called and grub hub would not deliver the missed meal. They refunded me 2.67. Really? 2.67? the meal cost more than that! i called back and complained they said they would refund the 5.20. I had to reorder the meal and had to pay the taxes and delivery fee again! they refused to waive the fees even though it was their error. Grub hub is a rip off! they purposely forget food so you have to pay all the fees again. The drivers do not verify everything is in the order. Worst delivery service ever! i have had something wrong with every order i order. So has multiple people in the company i work for.
GrubHub
-
carvel's to be delivered by grubhub
My complaint is with GrubHub,
I ordered something from Carvel's on Forest Ave. at 7:00pm. I live on Victory blvd (10 minutes away). on my cell it said it would take 25 to 35 minutes.
I didn't receive the delivery until 9:10pm by Nalin.
I live on the 2nd floor of an apartment bldg, always received deliveries at my apartment front door.
Nalin left my delivery at the doorman and took off.

This is the second time this happened, apparently you people are not as reliable as advertised. I don't think I'll be ordering from you ever again and will also let my friends know about this.
This review was chosen algorithmically as the most valued customer feedback.
ordered food through grub hub with a delivery time of 5:35 to 5:45pm Tuesday Dec 3rd 2019. Follow-up with call resturant at 5:45pm they stated order was being prefpared andf should be delivered by 5:55pm Called Resturant at 6:20pm and was told Grubhub had just pick up at 6:10pm. The resturant said driver was on Bicycle. If that was true we live one mile...
Read full review of GrubHub
GrubHub
-
driver parking in wrong driveway & attitude
My neighbor at 29W470 Hawthorne Lane, Warrenville, IL ordered a delivery. The driver parked in our drive at 29W468. At the same time, we were expecting a visit from the home healthcare nurse for my father. My dad happened to notice the strange car in the drive and made the comment "Who is that parking in the drive?"

I walked out and asked the delivery guy if I could help him with something. His response was "No, I am just making a delivery over here and parked in your driveway" and pointed to the neighbor.

I replied "Out drive is not for public parking and we are expecting medical care for my dad to be here".

The delivery guy replied "Don't you have anything better to do than to look and see who is parking in your drive?" "Look like you little dog needs your attention".

Rude and Inconsiderate behavior by your employees/contractors should not be tolerated as it casts a bad image on GrubHub.

Silver 2 door vehicle, male driver 20-30ish
GrubHub
-
food delivery
Date: 11/26/2019
Order #[protected]
My phone number: [protected]

I waited for about 30minutes after the delivery deadline. Staff from GrunHub claimed I didn't answer the calls and the driver waited outside for ten minutes. However, I am quite sure I didn't receive any calls! I checked my phone call history and I am now very upset by their response.

I am requesting a refund.
GrubHub
-
driver
I order food it come 45 mins later cold..tell the driver not to pull in my driveway cause i needed to pull my car in and me and this [censored] [censored] dude goin back and forth with words then he threatens me about pullin out his gun..now im pissed...it took everything in me not to pull my gun out and stick it in his mouth...he needs to be fired..asap...so watch out ..he drives a black Mercedes benz tinted windows 4door..greensboro nc...
GrubHub
-
food delivery service
I have paid for more than one order and didn't receive the order. Not only were the drivers not able to be reached. I got no confirmation call from none of them. I was charged for food I never received. Your rotten drivers that night didn't deserve a tip except the tip of my finger. 🖕🏾For Krispy Krunchy Chicken, Hooters where I spoke to the manager. Also at the Red Room Inn also for Wings and Things. That's just lousy customer service. Your worker in customer service claim that couldn't do anything because the address was wrong. I had a order with the correct order as well. You sent out in competent drivers lousy customer service agents as well I will push for your business to be shut down and I would rather deal Doordash. They never seem to miss the mark on the order!
This review was chosen algorithmically as the most valued customer feedback.
On NOV 7th @ about 8PM, I ordered food from a local restaurant on my MACBook - & saw "Your order has been received" / "PICK UP IN 30 mins", this is your ORDER # [protected], "you will receive an email shortly" When I got to the restaurant 30 mins later - they had NOT received my order When I went to show them my order number (on the email), this i...
Read full review of GrubHub
GrubHub
-
order from october 30 2019. monica askins 4115 blue spring rd huntsville al 35810
I filled out everything for my order even writing in the extra instructions for the driver to bring me lots of mild sauce. I even called to make sure my message was read before the driver picked up my food. Then I got a message my food would be late. Not only was it 30 minutes late it was stone cold. I could not eat it. I thought grubhub was better
My order delivery should have been free and wasn't and they charged me double
GrubHub
-
food not delivered and not being refunded
I ordered Grubhub, and after an hour and a half no food. I checked, and my order on the Grubhub app was marked as delivered. After I called and was hung up on, I was very frustrated and angry. When I finally talked to one of their supposedly helpful representatives, he refused to refund my money! So, I got no dinner, but had to pay for a meal I did not eat! Never using Grubhub again!
GrubHub
-
delivery (non delivery)
I ordered dinner at approx 8:30 and despite 2 calls to the restaurant and multiple calls to GrubHub by 11:30 pm my family still had no dinner. 3 hours later! We were lied to twice that a driver was on the way and both times the restaurant confirmed no one ever showed up. This is the worst service ever. No food and we all went to bed hungry. I hate Grub Hub!
GrubHub
-
delivery drivers/service
my order has been stolen by a delivery driver on more than one occasion. Both times the driver said the food was delivered, or they were unable to contact me. However, they never made an attempt to deliver the food. They just took my order for themselves. Grubhub attempted to blame me for 'not being available', and then offered me 50% off my next order, which is unacceptable. Why should i have to pay for someone else's dinner? Poor customer service, unreliable drivers.
Nov 01, 2019
12:01 am EDT
The Driver's name was Sylvia, and I'm sure this isn't the first time she's done it. So beware!
GrubHub
-
grubhub delivery
I ordered dinner for my family and didn't receive it in almost 2 hours. I called Grubhub support and the recording said if calling about the status of a delivery to call the restAurant. I did that and was told the driver picked up the food but that they would call customer service at Grubhub on my behalf. I received a call about 15 minutes later and was told the driver didn't pick up the order. I expressed my displeasure and was told my options were a refund or have a new driver come out. I asked for a manager who basically gave me the same option. I asked for the food to be delivered at no charge and was told that wasn't possible. This is unacceptable customer service. How can there not be a mechanism to correct the issue proactively? Unreal. I am so incredibly annoyed.
GrubHub
-
restaurant closed but they took my order...
Yesterday I order through the app and was told that the restaurant was preparing my order. I waited the hour it was supposed to take and then called the restaurant myself to check on it. No one picked up, they were obviously closed. I chatted on the app and asked why it would say that the restaurant got my order and was preparing it and how its been way over an hour and now we wouldn't be able to get lunch. Instead of at the very least offering a coupon, the rep just wrote back, sorry we will refund and then left the chat without giving me a chance to respond.
We are here to help
16 years' experience in successful complaint resolution
Each complaint is handled individually by highly qualified experts
Honest and unbiased reviews
Last but not least, all our services are absolutely free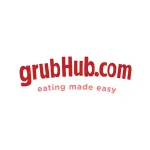 GrubHub contacts