Groupon.com complaints
282
Groupon.com
-
when something goes wrong, good luck
I purchased a Groupon, went to the store to use it, and the store said the Groupon was not valid. Apparently Groupon had some sort of "system problem" which was indicating that the Groupon had already been used. It had definitely not been used. I made my purchase at the store anyway, fully expecting Groupon to give me back the value of the Groupon. Wrong. Groupon Customer Service did not resolve my issue. I ended up having to file a complaint with the Better Business Bureau/BBB. Groupon then agreed in their response to the BBB complaint to issue me a refund. Weeks later, I still do not have the refund. I called Groupon about the refund and was promised that someone will return my call in 2 days. A week later I am still waiting for that return phone call. I had to file another complaint with the BBB just to get the refund that Groupon promised to give me in their written response to my first complaint! Considering all the time I am spending I certainly am not saving any money using their "service". When everything goes well, Groupon is not a bad deal. When something goes wrong, good luck. Any company can provide great customer service when things are going well. A true customer focused organization should be able to make a customer feel good even when things are not going as planned. Groupon certainly fails in this respect.
The complaint has been investigated and resolved to the customer's satisfaction.
This review was chosen algorithmically as the most valued customer feedback.
I purchased a Groupon, went to the store to use it, and the store said the Groupon was not valid. Apparently Groupon had some sort of "system problem" which was indicating that the Groupon had already been used. It had definitely not been used. I made my purchase at the store anyway, fully expecting Groupon to give me back the value of the Groupon. Wrong...
Read full review
Groupon.com
-
they make their returns impossible and horribly word their two conflicting policies
I have been an avid supporter o Groupon until I had to make a return. They make their returns impossible and horribly word their two conflicting policies. The emails they send you for deals in your area are a huge ripoff and impossible to get money back on. I requested a return and did not receive a response until 4 days later. I was then too close to the event to even try to resell the tickets. Their employees are condescending, don't fully address your requests, and unwilling to admit when they made an error. I am never using this site again and would strongly recommend you avoid, or only but items you are COMPLETELY sure of.
Groupon.com
-
don't buy anything in groupon.com
Groupon gives out customer a redeemed/expired code. Don't ever buy their coupon. They would not refund your money if your coupon doesn''t work. I purchase Groupon-The body shop $10 for $20 on 10/25/2012. When i go to the store on 12/15/2012, the body shop manager said my groupon has been used on 10/19/2012. How could that happened? It's obviously Groupon has the fraud which they need to fix it. I called Groupon and let them know my situation. Their response is that this code has been used on 11/17. Where do they come out the date i don't even make a purchase? This is such a excuse. Groupon refuses to refund my money, but will give you a compensation, $5, Groupon bucks instead.

Don't buy anything in Groupon.com.
Groupon.com
-
groupon did not even acknowledge my negative comment
I have had two negative experiences. The first was on an expensive vacation. The second was with Oberweise. Both were due to the loss of jobs. My son and his wife lost their job and had to move in with me. The vacation ended up being canceled because my daughter in law just got a new job and could not take off. Both Great Wolf Lodge and groupon said sorry, so sad but you just lost all of your money. The second was due to the same loss of jobs. Due to this my son's family had to move in with me. Since I purchased a groupon with Oberweise they honored my groupon but would not honor my daughter in laws because we now live in the same household. Groupon states that if the groupon is not honored by the company we will refund no questions asked is a lie. Groupon said we understand but we will not refund because in the fine print it states only one groupon per household. Sorry but you are out fifty bucks. Oberweise and groupon both said I should give it to a neighbor or someone else. Now I am out all of that money. Be Ware if there is any chance that you will not be able to use your groupon turn around and back away from the groupon. I had a bad experience at a restraint and wrote a negative review. Groupon did not even acknowledge my comment they acted like they only wanted the positive comments.
Groupon.com
-
refund
Purchased event tickets for Queen Mary and the Ice Chill for December Holidays. I purchased the tickets and made the reservations with the event as instructed. Due to work I was unable to attend the event. When I contacted Groupon Customer Service they denied my refund based on a "7 day after the purchase date" rule. The problem with that is you had to purchase the tickets more than 7 days before the event to get the discount! The 7 days came and went before I was even able to attend the event. I explained this to the customer service representatives and was the told I could hold on to the voucher and apply it to the same event next year. So my only option was waiting a year to hope that the same event would be available and that I would be able to attend. I went back and forth several times with the company and they absolutely refused to give me a refund. The amount is over $100, so we aren't talking about a tiny amount of money here. The event/service did not suffer any damage or cost because I didn't attend, there simply isn't any reason not to refund my money. I have also posted this on FaceBook and a few other places in the hopes no one else gets scammed.
Yo, dufus, I didn't swear, that's how the characters were interpreted by the site, not me. Is your point just to be rude and a pain in the tookis? Look, they ripped me off for $100. Maybe that doesn't mean anything to you but it does to me and I don't want to see anyone else get stuck. I'm already out my money. Just trying to help someone else.
Yea, I get that. I purchased the event tickets about 3 weeks ahead of time to get the discount (which wasn't much of one in the 1st place). I was unable to attend about 4-5 days prior to the event due to work. If I had known earlier I would have notified them earlier. It's not rocket science here. There was not adverse reaction because I didn't go, the vendor wasn't out any money, labor, materials, etc. There isn't any reason I shouldn't have gotten a refund.
Groupon.com
-
I am very unhappy with groupon for their refund policy
I am very unhappy with groupon for their refund policy, otherwise known as no refund. I purchased a groupon for services at a local studio called MetaBody. In the groupon they listed the classes and the locations of the Metabody Studios in Arizona. Groupon did not list the Metabody locations that offered each Yoga class or what times they were available. After purchasing the Metabody Groupon the schedule and locations available were not good at all. Groupon simply refuses to refund a lousy $20.00. I would be very cautious ordering anything from Groupon like the Metabody deal where open space or scheduling is involved in the deal. Terrible policy, terrible customer service from Groupon.
Groupon.com
-
stay away from both blue mountain crab and groupon
I purchased 3 groupons from the Blue Mountain Crab Company as XMAS gifts. It was a $19 cost for a $40 coupon. I saw that there was shipping costs and thought that shipping 1 lb of crabmeat couldn't be that expensive. It was $38 to ship if from Baltimore to Northern Va. $13 in 'packing' fees and $25 in shipping. How ridiculous is that? Will probably cost $50 to ship it to TN where I live. Stay away from both Blue Mountain Crab AND Groupon unless you want to sit and read all the fine print for the next hour or consult a lawyer. When I called Groupon to complain about it, they said they were sorry I was confused. Give me a break!
Groupon.com
-
unfair business practices
Purchases made through GroupOn on their website result in your money immediately debited and your purchases never delivered. You can follow up as much as you like, but the response remains that you have to wait the stipulated "fine print" number of weeks for delivery before they will do anything. They then have no idea what is happening with the order, ignore your emails to their "Zen" support desk and leave you to really stand the test of time waiting on hold to speak to a consultant... Then they pretend to submit your refund, haggle for a week or two and sometimes manage to get this right.

It happened to me twice. I should have learnt my lesson when it happened the first time... be warned.

Don't believe me, check this link for many other testimonials: http://hellopeter.com/search-reports?keyword=groupon+sa
Groupon.com
-
I am never going to give them another penny
Horrendous experience with Groupon. I am NEVER going to give them another penny. A vendor would not honor my Groupon so I contacted Customer Service only to be told that they would not honor it either. They stole money out of my pocket, but what am I to do? Warn others (hence this posting) and never do business with them again.
Groupon.com
-
bottom line: unhappy customer
Groupon offered a deal through Little Pim...60.00 of product for 29. Except, there was only a 59.95 product, so you had to buy more, and really couldn't get the offer you thought you were buying. Groupon didn't really care about the bait and switch. They just defended the offer because of the language used. Bottom line: unhappy customer.
The complaint has been investigated and resolved to the customer's satisfaction.
Groupon.com
-
refuse refund
ticket #285382

Navjeet from Groupon Malaysia denied my request for cancellation and credit of a RM58 groupon for pest control on 31/12/12. The reason he gave was that I had requested a total of over RM400 worth of cancellations in 2012. The management deemed the number of cancellation and amount too high. The total I spent on Groupon purchases for 2012 is RM4, 520.30 (US$1, 507). The RM400 is less than 10% of my total groupon purchases. The cancellations were due to fully booked merchants who had requested I contacted Groupon Malaysia to cancel and merchants who are completely uncontactable after several attempts. In this instant I am temporary relocated by my company to another country and is unable to use this and 4 other Groupons totally RM143. (the rest of the unused groupons totaling RM 335, I had given to friends and relatives) I was informed by many of the merchants they do not receive any moneys for unused groupon. In this case Groupon Malaysia gets to keep the money. If so, there is a conflict of interest and breach of duty to customers as seen from the way the customer service discourages customers to ask for refunds. This is a highly unethical practice. Groupon USA is a listed company, I wonder whether they engage in this form of customer exploitation or is this just unique to Groupon Malaysia. Any case, this is not a viable business model for the long term.
Resolved
The complaint has been investigated and resolved to the customer's satisfaction.
Groupon.com
-
beware of groupon goods
Beware of GROUPON GOODS. I bought a Christmas decoration and some Christmas presents. the return policy is 14 days from order date. the Christmas blowup took 3 weeks to get here ( that is what was promised) We waited 1 week to set it up, dont want decoration out to early, and it broke after 1 week. Since it is now over 30 days since ordered tough luck. I am now really concerned about the helicopter I bought fro my grandson. It is under the tree. if it is broken we have had it for 30 days already. Everyone else give extra time at Christmas and starts the clock when you get something not when you order something.
Groupon.com
-
this is the worst company ever
This is the WORST company EVER.They are out to RIP OFF small businesses. if Groupon wonders why their stocks have taken a dive it is most likely because no small business that makes them successful will ever work with them again.
People were coming in and behind my back going to groupon and stating that they did not receive the services OR they received the services and gave some lie as to why they should have a refund, which was in their policy guidelines. For example, "It was no longer accessible?" What? The woman came in did a partial redemption and then sold her car! That is NOT the fault of the business. They called GROUPON and groupon NEVER called me the merchant to verify ANYTHING.
They simply penalized me ECONOMICALLY, for someone elses lies. I was then told that I would BE PAID for everyone. It has been months and I have not been paid! They deliberately LIED to me so that I would not rock the boat. My office gave FREE dental cleanings to so many people the company got screwed by GROUPON.
We have standards to maintain such as sterilization equipment. Your health costs us money we can not go when somethings breaks down or needs repairs and rip that business off!
GROUPON NEEDS TO BE STOPPED THEY ARE ONLY OUT FOR THEMSELVES, LIE TO BUSINESS OWNERS NOT A REPUTABLE COMPANY AT ALL. Look at their position on the stock market. why has it gone down so much so as compared to other sites? Why as they are robbing the small businesses that make them money!
We decided to take the people who did a partial redemption and then called for a refund to collections. They then threatened to have our license as professionals revoked by lying to regulatory bodies.
It is amazing how this company survives as they are biting the hand that feeds them!
Small Businesses! GROUPON has cost this office more than it was worth.
Groupon.com
-
non delivery of item purchased
Promised delivery of the item I purchased was supposed to be completed last Nov. 22, 2012 but until now I haven't received the item. Fed up making follow-ups to their customer service. What a scam!
Groupon.com
-
haven't used this site for very long but already had 2 bad experiences
Haven't used this site for very long but already had 2 bad experiences. First I ordered the Ion Piano Apprentice Learning System for iPad, iPod Touch, and iPhone ($149.99 List Price). almost a month ago and still no item or tracking info! Second, I purchased the "$29 for an Holiday Photo Shoot from Portrait Scene in Sterling Heights Michigan ($149 Value)" which shows a child sitting on Santa's lap, but when I called they said it will be an additional $25 for Santa AND that I would have to pay that extra up front before they scheduled the appointment. WHAT A DISAPPOINTMENT! I'm worried about the other 2 groupons I purchased now because so far Groupon has been a nightmare!
The complaint has been investigated and resolved to the customer's satisfaction.
Groupon.com
-
failed health inspection/refund
I had purchased a Groupon Certificate for a local restaurant and a few weeks after this purchase our local news station aired the results of the local health inspections and this particular restaurant failed a health inspection and this was concerning to me so I researched this establishment and discovered through an official state website that this restaurant had failed NUMEROUS health inspections! I was disgusted and upset so I emailed Groupon and asked for a refund of my money because I felt it was to much of a health risk to eat there. Groupon emailed me back saying that they investigated the restaurant and that they had cleaned up and then they encouraged me to visit this establishment! They actually encouraged me to visit this establishment after it failed numerous health inspections done by the state, Groupon also said they would not refund my money based on reviews from other customers, but this was not a review from another customer this was a STATE ISSUED HEALTH INSPECTION, something that is EASY to confirm through the State of Alaska's food and sanitation website! I am extremely disapointed and disgusted with Groupon, I have spent well over 100 dollars on Groupon in the last few months and this is how they treat a customer over a refund of 15 dollars?
Resolved
The complaint has been investigated and resolved to the customer's satisfaction.
Groupon.com
-
don't buy vouchers from groupon
I purchased a voucher from groupon for 6 treatments of IPL costing approx £129. however after my first treatment, the beauticians were clearly RIPPING ME OFF by placing restrictions on the treatment areas just so i would buy extra treatments for those areas they should be doing with the voucher i purchased. after my 1 AND ONLY TREATMENT i contacted groupon and requested a refund of my voucher. They told me to contact the beauticians to request refund although i had tried that by emailing and leaving them messages, which they did not respond to. groupon agreed to contact the beauticians on my behalf and over a week later told me i could not get a refund as this had to be approved by the beauticians! groupon offered me £10 voucher instead! i was INSULTED, OFFENDED, and DISMAYED by GROUPON'S decision. they expected the beauticians to agree they were ripping me off, for me to get a refund, which is LUDICROUS and ABSURD. Groupon are quite happy to take your money and to affiliate themselves with businesses that are UNSCRUPULOUS, AND UNPROFESSIONAL. poor service costs me £129.00 but costs groupon only £10!

DO NOT BUY VOUCHERS FROM GROUPON. THEY USE CROOKED, DECEITFUL DODGY BUSINESS LEAVING CUSTOMERS AT THEIR MERCY.
Groupon.com
-
each time I have received my product, the quality has been unsatisfactory
I have tried this website several times and bought several products from Groupon Goods. The deals initially look great but each time I have received my product, the quality has been unsatisfactory, something I would not even pay any money for. The quality is so bad that the only explanation is that they are giving Groupon customers defective goods, things that would usually make it to an outlet store or not be sold otherwise. So if you look at the actual product you are receiving against the groupon deal, it is not a good deal at all. For this reason I have made the decision to not purchase another product.
Groupon.com
-
I will never purchase from groupon again
I had purchased several groupons without any problem besides month long shipping times. Since I trusted the site, I decided to buy a more expensive groupon, (Lasik surgery) I've always wanted lasik, and since I could get it for a few hundred $$ off, I figured now would be a good time. Unfortunately my card was declined, even though I had plenty of money in my account. I called my bank and to check for issues, and then called groupon after updating my payment information.

Unfortunately Groupon said there is absolutely nothing they could do to help. Apparently the groupon had expired, even though I had it under "my groupons". Whenever I clicked to update the payment, I would go to the home page. I wasn't offered any help at all. I will never purchase from groupon again.
We are here to help
16 years' experience in successful complaint resolution
Each complaint is handled individually by highly qualified experts
Honest and unbiased reviews
Last but not least, all our services are absolutely free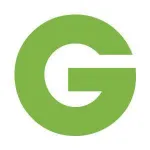 Groupon.com contacts