Rakuten Customer Care Service

Buy.Com, Inc.

85 Enterprise Suite 100
Aliso Viejo
California
United States - 92656

Customer Support Phone Numbers
Rakuten Complaints & Reviews
I have ordered an item from Rakuten and when it did not arrive I decided to contact them and ask about my order. Their rep said that my order was cancelled a long time ago. But the fact is that no one ever bothered to tell me bout that! All these weeks I was waiting for my order which wa...
I ordered a watch from Rakuten website as a present from my brother. It was described as brand new, but when I received it I was extremely disappointed, because it was obviously used before! Package was dirty with several spots, and watch was horrible! I tried to contact customer service...
I purchased a Samsung watch from Rakuten as a birthday present for my boyfriend. When I received the watch I was very disappointed because it was obviously repackaged. Package was dirty, there were many spots and tape had been pulled off. I was really embarrassed. I contacted their...
I ordered a Samsung watch as a present from Rakuten website. When it arrived and I opened the package I was very disappointed. The watch looked used. It was billed as "new", but it was obviously repackaged and there were spots on the box where tape had been pulled off. It was delivered at...
I am a small business owner and full time stay at home mom of two young toddlers. My husband is a professional musician and drum instructor. He is very talented at photography and I wanted to buy him a nice Canon camera so he could make additional income for our family since his drum...
I've sent an email to Rakuten.com with some questions about the product they were selling and received a reply that satisfied me completely. Ordered and received my order on time but soon discovered that they've used my email with my contact details to advertise that product...
Buy.com emailed me stating that my order was on hold because the shipping and billing address did not match. I contact my bank and the bank contact Buy.com. I was in a 3-way conversation for about 15-minutes. My bank could not even understand why the billing and shipping address had to...
I HAD PURCHASED A GRADUATION GIFT FOR MY FRIEND. I RECEIVED AN EMAIL STATING THAT THE ORDER WAS ON HOLD BECAUSE THE BILLING AND SHIPPING ADDRESS DID NOT MATCH. I WAS NOTIFIED TAHT UNTIL THE SHIPPING ADDRESS WAS ADDED TO MY BILLING ADDRESS, THE ORDER COULD NOT BE PROCESSED (HOW DOES THIS...
Recently Discussed Complaints
Consumer Tips & Tricks
Worst rating
Subjects of Wide Speculation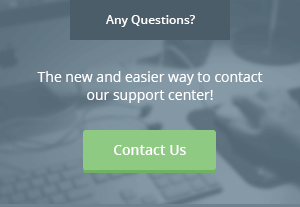 Latest News & Stories
Stay Away
Latest Questions
Latest Groups
Today's Mess-Up Photo