Goodwill Industries complaints
322
This review was chosen algorithmically as the most valued customer feedback.
Today, April 11, 2022, around 3:30 p.m., I entered the Bowie Goodwill and headed directly to the counter where sun glasses and purses are kept as I ALWAYS do. I looked around for assistance while waiting for someone to arrive to help me. After several minutes, an attendant. There was another person with her who wanted to see a large yellow tote bag. I...
Read full review of Goodwill Industries
This review was chosen algorithmically as the most valued customer feedback.
Was basically called a lier from a cashier at the store on Hwy 2 in Lincoln Nebraska. About a price on a lamp shade. There was not a price on the shade but other similar shades had a price of $1.99 and the cashier did not even go look and see and I asked and told him there were others like the small lamp shades were $1.99 and he said nope all shades were...
Read full review of Goodwill Industries
This review was chosen algorithmically as the most valued customer feedback.
I went to the Goodwill store in Centerville (Dayton) Ohio to donate some kitchen items (cake pan, vegetable steamer, Jack LaLane Juicer, 2 heavy glass salad bowls, a couple of pitchers and a bundt cake pan) The lady looked in the trunk and said the items weren't sellable in a rude way. It was raining and I thought she just didn't want to take them. I drove...
Read full review of Goodwill Industries
This review was chosen algorithmically as the most valued customer feedback.
I went into the goodwill and bought some clothes I asked if I could return these if they didn't fit the lady said yes if it's within the 3 day period I came back next day (today) and was denied a return was told I could take a gift card for store credit. I don't want that I was told something different. They finally gave me the number to corporate but it...
Read full review of Goodwill Industries
This review was chosen algorithmically as the most valued customer feedback.
On March 23, 2022, Henderson, Ky. Goodwill store. About 510pm The Line to checkout was curled around 2 counters. Only 1 clerk working. I Went to employee area and requested cashier have help before getting in line. Others soon got behind me in line. A Clerk named Kelsey came up but did not open another register. She loudly told the clerk at the 1 open...
Read full review of Goodwill Industries
This review was chosen algorithmically as the most valued customer feedback.
I went to the Port Townsend store on Monday, 3/21/22 and purchased a sweatshirt for $9.99. I asked them if I could return it if I found it didn't fit and was told that if the tags were still on it, they would take it back (up to 2 weeks). Today, 3/23 I went back to return it because it was too small and was told by "Diane" that I couldn't return it -...
Read full review of Goodwill Industries
Goodwill Industries
-
Overcharged big time
I am in the United States but the menu would not accept it.

So I went to my local Hyannis MA goodwill as I always do I. have been

Charged the wrong prices before but today It was unacceptable.The manager is rude.They cannot read theyre own shoe codes. I was charged 21.00 for a pair of sneakers that were marked 9.00.

I got none of the shoes I bought on sale and the color was red, the color code on the shoes

I was overcharged approx.25 to 30.00

And its not fair.

The manager started to agree then when the cashier chimed in she changed her mind and was nasty.

Something needs to be done.

I am a hard working person who cannot afford to just give away money.I round off my order EVERY time .

I have pictures of all the codes on the shoes. I feel someone should make this right.Evebn if THEY make a mistake , I am out all that money.NOT FAIR.
Desired outcome: I want a credit for what I was overcharged.As you see in the pictures .All the shoes shown are "R". Red .The hillfiger shoes I was charged 21.00 for.I was given no sales at all
Goodwill Industries
-
Employee who receives donated items at the store on Shallowford Rd, Marietta, Ga
On Tuesday, March 15, 2022, I was dropping off items to the Goodwill store on Shallowford Road in Marietta, Ga. The items I was donating were some very expensive glassware items, etc. I had even gone to the trouble of putting them through a cycle in the dishwasher. When I arrived at the Goodwill store I was dismayed to find this particular employee at work in the donation area. I do not have his name however, English is his second language, he is older, perhaps, 60's. The man is rude, demanding the that I place items where he is pointing a yelling. I have also observed this man breaking items with his carelessness. The man brought the large canvas item that everything is piled into and I demanded a cart in order to avoid breaking the dishes, and other breakables.

I normally go out of my way to avoid donating at this store. I oftentimes donate to another organization or another Goodwill store. This is one of many times the rude employee has acted in this manner
Desired outcome: This man would probably better serve Goodwill in a position where he does not interact with the public. It would also be in Goodwill's best interest for him to learn some manners.
Goodwill Industries
-
Employment
I was forced to resign yesterday, through no fault of mine. I also believe I was discriminated against due to my race! Today, I don't have a job. My things were also stolen from my locker yesterday to make matters worse. I reported that my jacket had been stolen and the manager Sylvia Guzman did nothing. She also forced me to resign then kicked me out of the building. The store I worked at was " the Wilson Road store" in Humble, Texas. Manager is Sylvia.
Desired outcome: Complete pay for 2 weeks and reimbursed for the theft of my jacket. A formal apology is definitely due me. I did nothing wrong.
This review was chosen algorithmically as the most valued customer feedback.
The week of February 6th I took my twin daughters shopping for a winter formal dress. They picked out a few dresses. While looking for a fitting room, we saw an associate working and asked her if there was a fitting room. She told us no but we could purchase them and return them if they didn't fit. So we did. When trying to return them, we were told no by...
Read full review of Goodwill Industries
Goodwill Industries
-
Items arrived broken and worthless
I won three auctions and had the packed together. Order # 34951954. The Item numbers are 138528789, 138526197 and 138709664, Half of the items were broken. When I opened the package, I could see they were poorly packed. The cups were just thrown on top of each other. I'm very disappointed and will attach photo's. I've received GW packages all over the USA and all arrive save and not broken. I spent $156.28 on your auction site and would like full refund. Let me know ASAP.

I filed a ticket but it's been 4 days and no response? Seattle Goodwill

For some reason the two Starbucks cups I wanted most were broken. 7 out of 14 cups were broken. I provided photos in the ticket #4819070
Desired outcome: Full refund. The person packing the cups must have wanted them to break. The cups were just thrown in with 1 foot of head space. I bet a cup broke every time it was moved.
After 5 days I received a message from Goodwill. They apologized for the broken items and offered compensation. I'm satisfied with the result. This was a packing issue plan and simple. Thank you
This review was chosen algorithmically as the most valued customer feedback.
I purchased a microwave from the Goodwill store on Kelly Johnson Blvd in Colorado Springs. I was told I had 30 days to return it with the original tag on it, and with the reciepts. It was filthy inside. After cleaning it and letting it air out, I got busy with work and didn't get around to testing it. By time I did, I found that after about 7-8 seconds of...
Read full review of Goodwill Industries
Goodwill Industries
-
1. Being accused of being a thief. 2nd Not receive cash refund
I purchased clothes and was told I can get refund if they don't fit within 7 days. NOT TRUE!

Not fair, since the store doesn't allow you try them on first. I would NEVER have purchased them only make second trip to receive store credit only. Not what I was told. I should of received cash back they got their stuff back. I will NOT shopping here no more.
Goodwill Industries
-
Prices at Goodwill
As a teacher, I have shopped at Goodwill to buy supplies and items for school. The prices have jumped dramatically! Items that were one 99 cents are 1.99. Items that were once 1.99 are 4.99. I now see items that are priced for 9.99, 19.99 and 24.99.

I am astonished that a company that gets donated items, and whose mission is to help those in need, is trying to make such a large profit. While in the store, other customers are noticing the higher prices.

I'm disappointed that Goodwill appears to be price gouging with inflated prices.

Their original mission was to help the community and now they are taking advantage of the community.
Desired outcome: I would like to see prices reduced.
Goodwill Industries
-
Purchase
I Purchased a pair of slacks at the Goodwill auction in Southwest Wisconsin. The heading stated that the pants were new with tags. They included photos. When I received the slacks, there was a huge fade mark that they had not mentioned in their description. The slacks were $80, John Varvatos. I didn't open the package for about two weeks because I was sick. So, the moment I opened the package that was the first thing that I noticed. I contacted their department. And included the pictures and the pictures they posted online where this fade mark was visible. They told me I could send them back on my dime, not theirs and I loose my shipping and handling PLUS, I have to ship it back for $15! The lady I dealt with was RUDE! She kept mentioning that as a "courtesy" she'd take them back under HER terms. Terrible!
Desired outcome: Full refund in exchange for the slacks. False advertisement!
Goodwill Industries
-
Volunteer sign in issue
From about October 2021 to present I have been volunteering on and off at the Riverview Florida location. Every time I have an encounter with the manager Robin it has not been pleasant. She is very rude, disrespectful and unmannerly. I have not had any problems with any other manager(s) or employees.

As a volunteer, there is not a great system in place for signing in/out. You constantly have to track down someone to assist. Today I entered the office, looking for someone to sign me in. I ran into Robin, and while I was in the process of asking her for assistance. She rudely stated, "I'm in a meeting find someone else upfront".

I was so disappointed and thrown off by her rude and callous demeanor, that it upset me so greatly, I left.

Her behavior in no way represents what Goodwill projects as a company. Her being a representative for such a humble and gracious establishment, does it no justice.

I hope this is not the interaction the clients have with her on a daily basis.

Truly disappointed and disgusted volunteer and customer.
Desired outcome: Robin needs to be coached on all things customer/client facing related. I hope my future experiences are pleasant.
Goodwill Industries
-
Service related issue
I was in a GW store shopping for about 30 minutes when I had to go to the bath room. I have incontinence which means I have less than 30 seconds to make it to the bathroom. I do wear a pad. After locating a bathroom I discovered that you have a no public bathroom policy. So, I paid for my stuff and asked to speak to the manger. She stated that no public rest room policy is for the safety of the public and the employees and I said that it was rediculous in the mean - time I was peeing. She told me to go to a store that had a public bathroom giving not location where there was one. I then drove back home which took 20 minutes. By the time I got home I soaked my clothes, my car seat and my dignity.

I want a legal statement stating that by having a no public bathroom is for safety reasons. If you cannot provide me with one than I expect because of my disability you have to let me use the rest room facilities.
Desired outcome: An apology. A statement that I have requested about the legality of no public rest room and your explanation of why your store deny access to the rest room of a disabled person. My phone is 253 376 4394
Goodwill Industries
-
They take donations that they do not sale
So I donated jewelry to our lake city store... I seen a necklace that was on display so my husband went to purchase the item when the

Lady snatched it from his hand and said its not for sale and

Walked away.. With no reason so my husband asked no disrespect but why isn't it for sale.. The lady said because we just don't sal

E it... So why im so upset is thay same location takes all my jewelry that I donate but they do not sale them.. So I guess you guys will no longer be getting my donations
Desired outcome: The workers need better costumer services
Goodwill Industries
-
Subject sony playstation 4 (ps4) console seller name/id goodwill industries of san diego county
First, i'm a patron, but this is not repairable its damaged, big difference. Parts smell like death, 30 seconds white light but not video means hdmi however, someone already damage the motherboard beyond repair! No parts, not repairable - any tech worth their salt will tell you this is trash - straight into the garbage bag!

Four hours & four cans of lysol later & still can't get the stink out of my house!
This review was chosen algorithmically as the most valued customer feedback.
I won the subject item, a carved painted Stone Face Mexican Pin. The listing did not disclose nor describe any damage. Likewise, the pictures provided in the listing did no show any damage either. However after winning the bid for $43.00, plus shipping charges of $12.07, Handling charges of $3.00 and additional tax of $3.70 for a total of $61.77, I received...
Read full review of Goodwill Industries
We are here to help
16 years' experience in successful complaint resolution
Each complaint is handled individually by highly qualified experts
Honest and unbiased reviews
Last but not least, all our services are absolutely free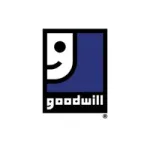 Goodwill Industries contacts